CHESHIRE CAT™ SLOT MACHINE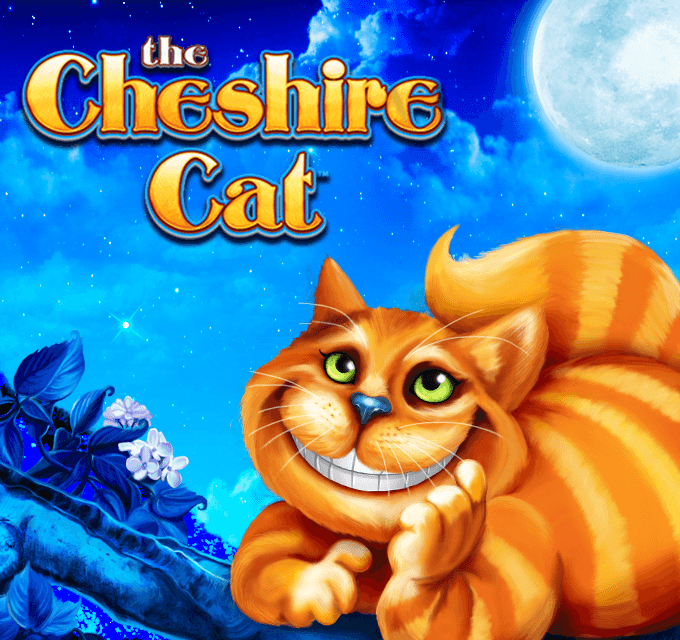 WHAT THE CHESHIRE CAT SLOT GAME IS ALL ABOUT
Smile! The cat's out of the bag and it's bringing lots of prizes! And even though the famous cat knows how to disappear, this unique slot is here to stay like other Vegas hits.
Bet on this cat, because there are plenty of bonuses to win and special capabilities and features to enjoy while playing the Cheshire Cat slot. The Cheshire Cat video slot was loved in particular by fans who enjoyed playing free-to-play slots like the Wolverton slot machine, the Van Helsing slot machine online free, the Life of Luxury app, the Wild Wilderness slot machine, the Country Girl slot machine, the Lucky Penny Penguin slot machine, the Dragon's Realm slot machine, the Airplane slot machine, the Monopoly slots, the Money Tree casino game, Spartacus slots, free slots like Lotus Land, the Sombrero slot machine, and more. This casino slot list only includes the best.
This fairytale has quite the furry tail, so if your favorite nostalgic character happens to be a cat with a huge smile, the Cheshire Cat is everything you've been waiting for.
There's more fun to be had! Make sure to check out all our other slot games.
HOW TO PLAY CHESHIRE CAT™ SLOTS
5
CHOOSE "MAX BET" TO QUALIFY FOR JACKPOT
Cheshire Cat Rainbow Riches Bonuses and Special Features