Slot machines can certainly be fun and offer some nice entertainment, but most players would love to walk away as a winner. Whether playing in a casino or using a mobile phone at home, finding some winning spins on the video slot reels is always fun. Scoring a nice jackpot or big winning session makes for a nice day at the casino or online gaming platform. Paying attention to how a player receives a payout and what the symbols mean will help when looking for a slot win. How much a machine or casino pays back to players is also important in winning some cash from a slot machine. There are some other things to keep in mind when trying to find some wins. This article offers takes a look at all these aspects of slot play and more, guiding readers on how to collect some wins when playing video slots. Keep reading to learn everything about winning at video slots. 1 – Plan for Your Slot Play When heading to the casino, it's a good idea to have at least a bit of a plan. Set your limits and don't wager more than you can afford to lose simply as entertainment. Being smart can help offset major losses from getting too carried away. A few key things to remember: Set a budget and stick to it – Trips to the ATM machine can be costly in the long run and lead to bigger than expected losses. Don't drink too much – Overindulging in cocktails can lead to wagering more than you planned. Drink if you like but beware – excessive drinks can lead to excessive losses. Join the rewards club – If you're going to play slots, you might as well take advantage of casinos rewards. Comps, such as free meals, rooms, and other prizes, are based on the amount played, but don't play strictly to earn rewards. These are extras, but they are worth cashing in on. One key part of shooing the right slot is to play within your limits. But also pick a slot that interests you and offers a chance to make your budget last longer. However, don't plan to solely stay at one machine. If you're losing, move somewhere else and try out another game. 2 – Choose a Video Slot Game that Suits You Another important idea is to choose games and stakes that are within your range. Higher limits usually mean a slightly better payout percentage, but don't play high limits if you can't afford to. Play within your means and don't be a quarter player if you're more of a penny-per-payline player. Staying within your means can help players survive the ups and downs that go with slot play. Hit a losing streak? Take a break or grab something to eat. Get away from the machines for a bit and give it a shot later. Score a nice win? Pocket some of that money as winnings for that next trip to the casino. Also, pay attention to a game's RTP (return to player), also referred to as payout percentage. This statistic offers players a look at how much of the money going into a casino is heading back out to players in the form of winnings. For example, if a casino pays back $96 out of every $100, that property has a 96% return to player or payout percentage. Casinos' RTP can vary widely from low in the 70s all the way up to 96-97% in some really great circumstances. RTP may vary by locality as well and also differs depending on the machine. Much of this information is available online and some game-specific data can also often be found on the manufacturer's own website. Some online casinos actually offer higher RTP than live casinos. Having a general idea on some nice machines with excellent RTP can offer players a better chance at winning on video slots. 3 –Know How the Payouts Work It's easy to simply press the "Spin" button and see what develops. But having an idea as to how a video slot game pays out is a good idea. Here are a few terms that one might want to keep in mind when heading to the casino. Pay Table – This is a table found on the machine that allows players to see what symbols payoff and at what stakes. The top of the table shows the maximum payoff for the best symbols. The bottom shows the minimum payoff and the symbols that need to show up on the reels. The Pay Table also shows payouts based on how many credits are played per line. The higher amount played, the greater the payout. Some games offer even bigger payouts for those playing the max credits. Jackpot – This is larger than normal payout and offers a chance at some big payouts. Many think of jackpot as a life-changing amount of money, but smaller jackpots are also possible. Grabbing some smaller jackpots along the way can make for a nice winning session. Progressive jackpot – These are games that feature shared prize pools among numerous machines across a certain area or jurisdiction. When players think of those life-changing jackpots, these are the video slots that reward those massive payouts. These games usually require players to pay at the maximum stakes, but also reward nice payouts below the mega jackpot level. Hitting it big on a video slot can bring plenty of excitement. Knowing how a payout is awarded can go a long way toward making that experience a bit more fun. Check out how to read a slot machine for more information 4 – Recognize the Symbols That Pay on Video Slots Having an idea of which symbols pay out on a video slot can make for some fun anticipation and be extremely rewarding when those lucky icons do roll up on the video reels. Symbols vary by game and some vintage icons are still regularly part of the mix such as playing cards and card suits, 7s, clovers, fruits, diamonds, and others. Slot developers also use special symbols that signify even bigger payouts and special features. These are what slot players are hoping to see line up on the reels when taking a spin. Some of those include: Wilds – These can be represented by various icons on a video slot depending on the machine. Wild symbols can act as any symbol on the reelers, bringing a player more opportunities at winning combinations. This can come in handy when other lucrative symbols make an appearance and a Wild just makes some nice connecting symbols across numerous paylines. Scatters – These are usually highly sought-after symbols that trigger klarger winning opportunities such as bonus games and free spins. These can be critical extra opportunities to rack up some winnings without paying to spin the reels again. These additional bonus games also offer opportunities at even bigger scores, such as minor and major jackpots. Bonus Games – As the name implies these are bonus opportunities triggered by lining up scatters in a certain way. Players are then directed to an additional game that may be completely separate from the main game. This could include extras like spinning a wheel for extra payouts or picking a card among several to reveal a varying prize amount. Video slot developers have gotten highly creative with these bonus games in recent years and these often include enhanced sound and graphics to ramp up the experience even more. Free Spins – These are similar to Bonus Games but involve a certain number of chances to spin the reels. These spins can rack up plenty of wins for players without even having to add credits to the machine. Some games allow players to earn even more sins during this bonus time. Some of the higher payouts and bonuses are often more likely to show up during this time as well. Respins – This is a newer feature found more on video slots in recent years and can add to the excitement of playing at a casino or online. These occur when a certain symbol makes an appearance on the reels. That symbol (and this goes for more than one of these symbols) then locks in place and the reels continue to spin a few more times, offering players the chance at additional winnings when more symbols show up. This can usually last a few spins and doesn't require a player adding more credits for these extra respins. Check out the slots terminology article for more information. 4 – Look Deeper at Payout Percentages Choosing locations, games, and properties that offer larger percentages of payouts to players can also help a player win at video slots. Perout percentage is the term for the total amount of coin-in that casinos payout to players. These statistics can often be found online and in some gaming commissions in certain jurisdictions. Some slot companies also publish the payout percentages for their own games right on their websites. Payout percentages can often be found for: Jurisdictions – Payout statistics may be available such as states, cities, etc. Casinos – Payout percentages are often available by individual casinos. Games – Payout percentages are often available for individual games. Varying stakes – Higher limit games often feature higher payout percentages and these can even be found via public sources on the Internet. Higher payout percentages, such as 90% or greater, can mean better chances at actually finding a nice score or event sizable jackpot. This percentage means 90% or more of all money into the slot machines is heading back out to players. Perhaps you'll be one of those lucky enough to see your bank filled with credits after hitting a nice combination of symbols on that next night out at the video slots. 6 – Frequently Asked Questions What's a video slot? These are slot games that make use of modern technology instead of actual mechanical reels. Manufacturers make use of modern graphics and sound effects. Many games mimic the spin of traditional reels, but have greatly expanded as well with numerous paylines, extra reels, and other bells and whistles such as bonus games. What are paylines? These are lines on a slot where symbols can line up to form a winning combination. Older games often featured a single line across the front of the traditional three reels. However, modern video slots often feature multiple ways to win with paylines seemingly in every direction across the reels. Luckily, video slots keep up with all these winning combinations on their own and display them after every spin. What can players look for on a video slot's reels to win? Key symbols offer a better chance at payouts than more common symbols. When rarer symbols line up in winning combinations on the paylines, expect bigger payouts. Other symbols offer even bigger opportunities to win. Scatter symbols can trigger Bonus Games and Wilds serve as substitutes for other symbols, bringing additional opportunities for winning combinations. Free spins also allow players to spin the reels a certain number of times without adding any credits for each spin. What is payout percentage or RTP? RTP means "return to player" and offers a look at how much of the money paid in to a casino's slots actually gets paid back out to players. Higher RTP, also known as payout percentages, in the 90% or higher range is considered a nice number for players. Higher payout percentages offer players a better chance at a winning session when playing video slots.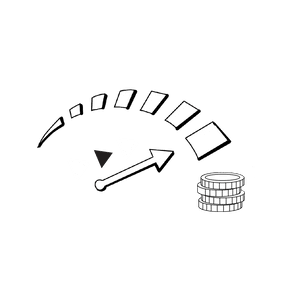 Most slot players have dreamed of winning it big when playing slot machines. While many play at lower limits, some ramp up the action even more and play at some high limit slots. As the name implies, these games feature larger limits than traditional slots generally found on the casino floor. Slot players will find these games often come with higher payouts and jackpots especially when maxing out the bet on each spin of the reels. For some slot fun, and if your bankroll can afford it, head to the high limit slot area or even at some higher-bet online games for some fun spinning those reels. Hopefully a nice reward awaits. Keep reading to find out more about high limit slots and what all goes into playing these games. 1 – What are high-limit slots? Those who enjoy playing slots in a casino will easily recognize many of the games and titles that can also be found at higher limits. The games may not vary too much from other slots found in the casino. The minimum and maximum bets, however, will be much higher than traditional slots which may have limits of a single penny. The games may be similar and just as simple as other slots found in a casino or online, but they'll require a larger bankroll to play for a long time. The good news is that these games often pay out larger rewards for players as well as big jackpots for those who get really lucky. Many casinos make sure that these machines pay out in higher percentages to keep players at these higher limits. Playing at higher limits can also come with premium service at a live casino. Online casinos also offer players a chance to play at bigger stakes as well. Hitting it big on that laptop, tablet, or mobile phone can then come with some extra credits when those reels align just right. Playing some high limit slots can make for a fun gaming experience for those who can afford a few extra bucks in the process. Here are just a few things to remember about these games: Higher betting limits Bigger payouts to players Premium casino service for players High limit slots are also available at online casinos 2 – Where to play high-limit slots Many casinos around the globe offer high-limit slots, from Macau and Monte Carlo to Las Vegas and Atlantic City. Those looking to jump in the action at higher stakes will have numerous opportunities. Even smaller casinos often have some machines with higher limits than the others typically found on the gaming floor. And while online casinos and social gaming sites allow players to play at lower limits than can often be found in a traditional brick-and-mortar casino, higher limits can also be found when playing slots online. Many games allow players to easily adjust their bets and that includes going up to the max bet. In a casino, some higher limit slots can be found occasionally on the traditional gaming floor, but there is also usually a designated high limit slot area. These may even be referred to as the VIP area or by some other special name. Casinos often work to keep these areas exclusive and they often come with expanded services such as their own bars and sometimes even other perks like meals. Players may find that these rooms are considerably quieter than the main gaming floor. There are fewer people playing so there is less noise from other slots and table games. In Las Vegas, some of the higher-end Strip casinos may be the best place to head for high limit slots. The Venetian and sister property Palazzo regularly earn high marks for the properties' VIP high limit area. Players can expect high-end cocktails and quick service. The property even features ultra private rooms for those playing at even higher limits. Some other popular and elegant casinos also rank well with high limit players. Some of those include: Cosmopolitan Wynn Bellagio Aria Green Valley Ranch M Resort MGM Grand Some off-Strip properties offer some nice high limit areas as well. Players heading to Sin City have numerous options when hitting the higher limit games. However, the same can be said for other areas. Atlantic City properties like Borgata, Golden Nugget, and Ocean Resort also offer some nice options. The Seminole Hard Rock casinos in Florida (and one soon coming to Vegas with the redevelopment of the Mirage) also have a big slot gaming scene including at higher limits. Beyond these, numerous other great casinos around the world offer higher limit slots as well. Players looking to go a little higher when spinning some reels won't lack for places to check out. 3 – What are the stakes at high limit slots? The limits a player can bet on at higher stakes slots will depend on the property or online casino. "High limit" may differ by casino and location as well. Obviously what qualifies as a high limit to one player may not be the same to another. However, "high limits" may generally refer to spins in the $5-$10 range. Those can go even higher, but those are around the minimum bets per spin depending on the property. The Venetian, for example, may feature games in the $10 per spin range in the high limit area, but most are around $20 per spin or higher. The Venetian offers even more private rooms for those looking to bet at the $100 per spin level. Those looking for even bigger action will find limits as high as the $2,000 per spin range. This generally goes for some of the other major casinos who go after those looking to play for big money. Chances are if you can dream up a number and have the bankroll, there's a casino that will also allow you to play at those limits. As noted below, if you do play at these levels it's important to take advantage of any comps and rewards that come your way. But don't play just to accrue those comps and reward points. That could be a VERY expensive hotel room or meal if you're betting thousands and thousands of dollars just to get there. 4 – High limit slot strategy Like other slots, even high limit games come with a house advantage. However there are some things to remember when playing. Some of these actually go for players of all limits. The first is to make sure that you can afford to lose at higher limits. Slot play should be for entertainment and make sure you have the bankroll to play at those levels. Another thing to remember is not to get in too big of a hurry. Take a load off and take it easy when you grab a seat at a slot machine. Spinning the reels as quickly as possible may turn that slot machine trip into a quick loser. A slow approach can make for a better trip and make your bankroll last longer. Order a drink or chit-chat with friends in between spins. There's no need to get in a hurry. That also includes staying at one machine. Not winning at those higher limits? Maybe it's time to switch machines and find another game that interests you more. There's no reason to continue throwing good money after bad. Perhaps the entire session is turning into a loser? Maybe take a walk or head back to the hotel room. Perhaps it's time to even take advantage of some great casino restaurants and grab a bite to eat. The slot machines will still be there later and a more positive slot machine session might be back in the picture now. Another great idea to consider when playing in a high limit slot area is the amount of money that a casino pays back to players. This concept on the amount paid back on certain games is known as the Payout Percentage or RTP (meaning return to player). A higher RTP means a casino or online gaming site pays out more of the coin-in (also known as credits) to players. This works in a player's favor no matter what limits, but higher RTP for high limit slots is common, thus your chances of winning may be better on these games. However, it's important to remember not to play above your own personal bankroll level. Pick your favorite online free slot games from Jackpot Party and play for fun: Some high limit slots may see payout percentages higher than 95 percent. These percentages can often be found easily online and players can also often find the payouts of individual games as well. Checking these numbers out is a good slot strategy when heading to a casino for some slot play. If you're playing at higher limits, you might as well do some research and give yourself the best chance to win. Another important thing to remember is to join the casino's rewards club. This often comes with free play as well as the ability to accrue comps at the property that can include free hotel stays, meals, and other rewards. Joining the club may be even more important for high limit players. The higher games will garner points quicker because most casinos base your rewards on how much you play. This gives you a chance at some nicer comps and prizes as you play. If higher limit slots are what you're interested in playing, you might as well earn some nice prizes and rewards along the way. Take advantage of this nice extra. In review, here's a look at some strategies to remember: Take it slow – Don;t play to fast, helping to make that bankroll last longer. Bankroll – Make sure your money is meant for entertainment and you can afford to lose it. Switch it up – Don't be afraid to switch machines if one isn't paying off. Drop down – If things aren't going well, consider moving to lower-stakes games. Join the club – Take advantage of casino comps by joining the rewards club and using that player's card. Plan ahead – Finding properties with the best payout percentages may help players find the best place for a shot at winning. 5 – High limit slot jackpots All slot players have dreamed of a jackpot at one point. Some big wins are certainly fun, but scoring that life-changing jackpot is fun to dream about even if it's still pretty unlikely. Players jumping in the high limit slot action will still be finding bigger payouts just because they're playing at such bigger bet levels per spin. As noted above, higher limit games also tend to have higher payout percentages, meaning a better opportunity to score some wins along the way. Those looking for a shot at some Minor, Major, or Grand jackpot will often find much bigger payouts on a higher limit game. However, it's important to remember that a high limit slot game is still a slot. The casino has a built-in advantage and players will generally lose in the long run. Slot machines are meant for entertainment and even at higher limits players face some tough odds. Take those positive spins and book a winning session when they come your way. Some nice casino vibes are always nice. Hit a Major prize? It's OK to put some of that cash in your pocket or bank some back into your account if playing online. There's no sense in throwing all those winnings back into a game hoping for an even bigger score. How long do you play high limit slots before you win? As even high limit slots are so similar to normal slots in terms of game play. That all depends on the Random Number Generator (RNG) within the game that actually determines a winner. For those who can afford to play at these levels however, playing the max bet may offer the chance to cash in for even more when you do hti it big. Many games pay considerably more on the pay table when betting the max. But don't feel you have to do this if it's going to eat into bankroll too much and don't be scared of dropping down in limit if needed to fit more comfortably within your bankroll. Slots are meant to be fun and it's not fun losing more money than you might feel comfortable to spend on entertainment. In the meantime, good luck and here's to catching a big win! 6 – Conclusion High limit slots are slot machine games that generally feature limits that are higher than one might find on the normal casino gaming floor. These cost more to play but can also pay out more along the way. Casinos usually offer special VIP areas for high limit players and that can also include some nice comps and extras for players who spin the reels at these levels. Higher limit games also often feature higher payout percentages, which can offer a higher chance at winning sessions. Most casinos offer some kind of high limit play and the nicer Las Vegas Strip properties go out of their way to cater to these players. Those playing higher limits should still plan to play with a bankroll they are willing to lose as part of their entertainment budget. It's important to remember that the house or online casino has an edge, but winning sessions at the slots are possible. Have fun and hopefully a win is in the works.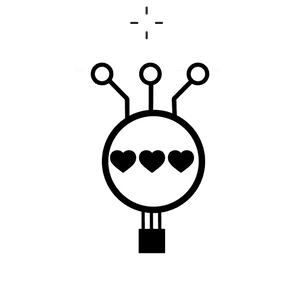 Most slot machine players simply take a seat at a game, insert some cash, and give those reels a spin. But there is actually much more to the results of those spins that involves plenty of advanced computer technology. Modern slots feature advanced software utilizing algorithms to determine random outcomes including losing spins, marginal wins, and even gigantic jackpots on occasion. These software systems ensure a fair game and offer bettors some fun with a chance at winning at the slots. Games now feature numerous options and ways to win with algorithms playing massive role in making some of that happen. Keep reading to learn all about slot machine algorithms and their importance to the gaming experience. What is an algorithm? Technology and computer software have made much of what we do simpler. From using cell phones to Internet searches to driving a car, high-tech wizardry makes most people's lives better. Algorithmes can play a huge part in this new technological frontier. But what actually is an algorithm? Simply put, an algorithm is a procedure for solving a certain problem or performing some sort of computation. Programmers use algorithms that offer a list of instructions for very specific actions. These can include actions on both hardware and software. "Algorithms are widely used throughout all areas of IT (information technology)," TechTarget.com notes. "In mathematics and computer science, an algorithm usually refers to a small procedure that solves a recurrent problem. Algorithms are also used as specifications for performing data processing and play a major role in automated systems." Many of the daily routines that most people take for granted involve the use of algorithms to some extent. This can range from simple tasks like sorting numbers or more broad actions like making recommendations for users on an Internet site or streaming platform. If you've ever seen a recommendation on Netflix for a show or movie that might interest you, then you've seen an algorithm in action. There are numerous types of algorithms and just a few of those include: Search engine algorithms – These make use of data and keywords in searches for web pages and other relevant results. Encryption algorithm – These computations are used to protect sensitive data by encrypting and decrypting data. "As long as the algorithm is sufficiently sophisticated, no one lacking the key can decrypt the data," TechTarget notes. Dynamic programming algorithms – This help solves problems by dividing them into smaller problems. This method can help solve certain problems as well as store these types of issues for correcting in future instances. These are just a few of the algorithms that IT experts can make use of in varying capacities. These systems can also "learn" how to solve future problems based on the algorithms within a machine's coding. Algorithms have become key aspects of modern computing and technology – and that certainly goes for the world of slot machines. What do algorithms do for a slot machine? Whether playing in a live casino or online, slot players should know that the result of each spin of the reels is heavily reliant on the algorithm within the machine and its software. Slots use a random number generator (RNG) to determine the outcome of a round on a slot as soon as a player hits the "spin" button. Purely mechanical actions are no longer required to spin the reels of a slot and the technology within the game determines the result of the spin instead. The RNG is actually an algorithm generated by the computer within the actual slot machine or at a central location when it comes to an online slot. The slot algorithm generates a sequence of numbers, each of which corresponds to a symbol on the reels. "The software sets up the algorithm with a seed value," UntamedScience.com notes. "This is only natural because for something to execute repeatedly, there has to be a beginning: that is the seed value. The seed value is derived from any one of a number of repetitive actions or operations happening in the computer. It could process that are running, the specific pattern to a mouse click, a specific set of keystrokes, or even the computer's clock." These procedures make it impossible to predict a certain result or "time" a spin of the reels at a certain time that machine will pay out. A winning spin can come at any time – in complete randomness. How do algorithms determine slot machine wins and losses? As noted above, the algorithm basically predetermines the result of every spin of the reels. So how does the algorithm itself match up to the symbols actually on a slot reel that represent the predetermined outcome reflecting the algorithm and RNG? A number is assigned to each symbol on the reels and when the reels are spun, the RNG algorithm begins running through these unique numbers at a rapid pace – to the tune of hundreds of numbers per second. The overall process is basically instantaneous. These numbers determine which symbols will be displayed on the front of the slot machine and where on those paylines. Remember, the reels' ultimate positioning isn't based on the mechanics of the game itself, but on the algorithm RNG itself. "The arrangement of the symbols on the reels, determined by the numbers they are represented by, determine whether you won, and by how much," UntamedScience.com notes. "That is how random the whole exercise is. There is another factor to consider: each symbol is weighted uniquely. This means in a game with 24 symbols per reel the chances of a symbol landing on a particular reel are effectively 1 in 24 and completely random." What are the benefits of a slot using RNG algorithms? Here's a look at a few: Completely random results More slot gaming options A more intuitive machine Speedy results More dynamic slot games Is it still possible to win on a slot machine? As with most casino games, slot machines hold a house edge when it comes to slot gaming. This goes for real-money online slot game play as well. No matter how much you play or feel that it's going to be a lucky night, the casino always has an edge on all players. However, just as in a game of blackjack or craps, players can have a nice night and record smaller wins all the way up to some major jackpots. Casinos give a certain amount of all the coin-in to their machines back out to players, and this entire amount paid back out is known as payout percentage. Some casinos pay out as much as 97% and any amount in the 90% range or higher offers a player a better chance of winning. There are many online sources that offer this type of information. Some payout percentages are also available based on states, locations, and other jurisdictions. These percentages are also often available on individual machines, with many manufacturers offering this information right on their own websites. Players making use of this type of information give themselves a better chance of winning when heading to the casinos. It's important to realize, however, that slots are a form of entertainment and expecting to win on every session isn't reasonable. Only gamble with money you can afford to lose and have a good time. Hopefully a few wins come your way in the process. 5 – Frequently asked questions What is an algorithm? An algorithm is a procedure for solving a certain problem or performing some sort of computation. Computer programmers and software developers use algorithms that offer a list of instructions for very specific actions, and can be incorporated in hardware and software. These are used in numerous everyday functions such as utilizing search engines, online shopping, streaming media, and much more. How is an algorithm used as part of a slot machine? Algorithms are a critical part of a slot machine's function (as well as online slots). They help determine random results on the machine, which then is represented by symbols on the reels. Each symbol is given a certain number and the algorithm runs hundreds of numbers per second to help reach a completely random result. The use of algorithms has been a major addition to the technological advances in the slot machine industry over the last two decades. What is an RNG in a slot machine? RNG stands for "random number generator" and is used to ensure a completely random spin on a slot machine. Players will find that there is no slot machine that is "due" to pay off. Players can't "time it right" based on arbitrary feelings about a machine. Some people believe that a machine that hasn't paid off in a while is due to pay off. That thinking implies that a machine that recently paid off won't be paying off any time soon. This type of thinking is a myth and the RNG ensures that all spins are random and every spin is independent of another, meaning a machine can pay off at any time.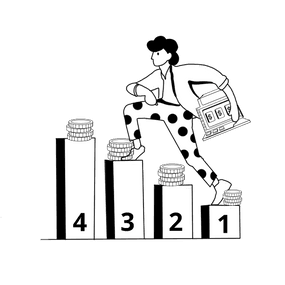 There's nothing quite the thrill of a slot machine bonus round. If you've been missing out on some of the fun at Jackpot Party, there's no time like the present to get back in the action and take advantage of some of those sweet bonus spins. Here's an exclusive look at some of our favorite slot games that include some amazing bonus round features: 1 – Invaders Attack from the Planet Moolah Planet Moolah's bonus round is truly something out of this world! Also known as the "We want our cows back" feature, some plucky farms take the fight to the Invaders from Plant Moolah, hurling all sorts of objects at the UFOs to try and free their precious cows. Each cow released sets itself up as a wild, increasing your chances to WIN BIG on your FREE SPINS! Make sure you keep an eye out for the mythical UNICOW during your free spins. Once she appears, there's no telling what huge prizes are waiting for you! 2 – Ultra Hot Mega Link India The party can heat up real quick with Ultra Hot Mega Link India! Collect four or more fireballs to trigger three bonus spins. Any more fireballs you collect will be locked into place and give you the opportunity to keep the inferno going and rack up even more bonus spins. Thought we were done? Not even close. As you spin and grow your bonus wins, you'll also expand the grid and double the size of the reels, giving you even more opportunities to win big! 3 – Runes Rising For real bonus fanatics, Runes Rising has you covered! As you spin, you'll have the opportunity to fill 3 separate Rune Towers, each one triggering a different bonus round when full. Dual Spins allow you to play two Hold & Spin games simultaneously – just match the rune combinations and take home the Big Wins! Mega Spins will randomly increase the value of each reel symbol, improving your payouts, while More Spins will set you up with greater opportunities to fill each tower and keep the bonus rounds flowing in. Even better, none of these bonuses are mutually exclusive, meaning you can get all three of them at once! Are you up for the challenge? 4 – Monopoly Super Grand Hotel Monopoly Super Grand Hotel is sure to wake up the real estate mogul within you with its special Tycoon Bonus Round! All you must do is land three bonus symbols, then you'll be given the opportunity to select famous Monopoly properties to claim instant prize payouts – anything from more credits, to multipliers, or even another bonus round! It's all the fun of collecting payouts from MONOPOLY's famous properties with so many added layers of fun! ***** Want to SPIN and WIN in the awesome slots you just read about? Head in to Jackpot Party! WIN up to 100,000,000 Coins in the Daily Bonus Spin and get those spinning muscles working for the BONUS ROUNDS! Big WINs are just around the reels!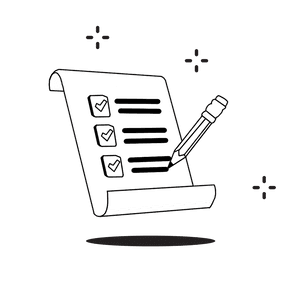 All walks of life come with their own norms and sets of rules. From ordering at a restaurant to dealing with others in a business setting, there are certain normal procedures and practices that make things come together well and are easier for everyone involved. This certainly applies to slot machines and casino gambling. There are some things to remember when it comes to etiquette when heading to the casino. Following some simple concepts and rules when spinning those slot machines rules can only make for an even better experience. Keep reading to learn more of the rules and etiquette involved with playing slot machines. Be a Good Neighbor Perhaps one of the best things to remember when heading to a casino is the golden rule: treat others as you'd like to be treated. That includes slot machine players as well. Being friendly and courteous to those around you can go a long way. For example, playing multiple machines may be okay when there aren't too many people in a casino. But playing multiple slots while in a crowded casino can be bad form. When plenty of people are looking to play, sharing is caring. On a similar note, seats are meant for players only. If some of your slot crew are just sipping a drink, leave the seats for players – especially in a crowded casino. It's okay to chit-chat with friends, but leave some room for others to play. Smokers should also be considerate. Avoid bothering others with excessive smoke and keep your puffing in designated smoking areas. One added consideration is to keep breaks short so that a machine isn't reserved and out of commission for a long amount of time. When you need a restroom break or to stretch your legs, try to be back in 10-15 minutes. You may even want to tell a staff member that you'll be returning shortly. In general, treating others with kindness can always go a long way when playing slots. Be Kind to Staff Staff members at most casinos are extremely helpful and generally really looking out for customers. From slot machine attendants to cocktail waitresses to rewards program associates, these employees are hoping to make your gambling experience the best it can be. Being kind to staff is a good idea no matter how bad a day you may be having or how poor your slot session may be going. These are hard-working individuals hoping to make sure your experience is the best it can possibly be. Tipping especially-courteous staff members is greatly appreciated. Cocktail waitresses also work for tips, so throwing a couple bucks their way is always appreciated. Especially big wins may even call for a few extra dollars for those working to help you out. Don't Drink Too Much Alcohol One of the great things about many casinos is that drinks are often free. Whether you're looking for a martini, frozen margarita, or simply an ice-cold beer, enjoying a few drinks while playing the slots with friends can be a great part of a night out. Cocktail waitresses work to bring those drinks coming and casinos know some liquid libations can keep gamblers putting a few extra bucks into a machine. But knowing when to say when is also important when partaking in a few cocktails. The loud drunk person in the casino isn't always fun and can make others around him or her uncomfortable. Getting intoxicated may also lead to a player gambling way more than his or her budget can cover. A person may also make other mistakes that can lead to losses, such as leaving credits on a machine or leaving a player's card in a game. A player who drove to the property may also be tempted to get behind the wheel after drinking too much. This is certainly a terrible idea and can have even worse ramifications. A few things to remember if you're planning on ordering up some cocktails: Be aware of your surroundings when having a good time with friends and a few drinks. If you know you'll be drinking, hitting the casino bar, or heading to a club on property, go ahead and book a room at the hotel. Consider using a taxi or rideshare service ahead of time if you'll be doing some drinking at the casino. Know when it's time to wrap up the party and cut yourself off at a nice time to head to the hotel room. Don't Hurt the Machines This idea probably goes along with the third topic in this article – drinking too much. This may sound strange to even say, but taking out your frustrations on the slot machine itself can only lead to trouble – including hurting your hands. But seriously intoxicated individuals have indeed caused some damage to these expensive slot machines at times. These kinds of angry actions can put casino personnel in a tough spot. Those engaging in destructive tendencies may receive a visit from casino security. Damaging property can lead to a player being removed from the casino and even banned from the property. Those who really damage a machine may face arrest and prosecution for their actions, making that trip to the casino an even more expensive outing. Simply put, keep your head and stay rational. Losing at a certain machine? Be smart and find a different machine that fits you better. If things really aren't going well, consider dropping down in stakes or take a break. Walk for a bit or take a nap in the hotel room – and sober up if needed. Online Gaming Etiquette For the most part, all of these concerns don't really apply when it comes to online slot play – although it's still not a good idea to drink too much and blow your bankroll. Be smart when it comes to your entertainment gaming budget, even when playing at home. Some online casinos and gambling platforms offer players the ability to communicate with others via a chat feature, especially in table games. Even when chatting, try to keep your communication civil and friendly. Gaming should be fun and online arguing and virtual altercations aren't appropriate and really not worth your time. Keep your conversations short and focused on the games or getting to know others on the platform – but keep any personal identification or information to yourself. Frequently Asked Questions What are some general ideas to remember involving slot etiquette? Be kind and courteous to other players and staff. Tipping is also appreciated by staff members. Can I take a break while playing at a slot machine? Yes, but keep breaks short so that a machine isn't reserved and unavailable for too long. Are drinks free while playing slots? Many casinos offer drinks for free while playing, but remember to tip waitresses and don't overdo your drinking. Drunk players might become unruly or tempted to over their gaming budget. Consider getting a hotel room or calling a taxi or rideshare service if you drink too much.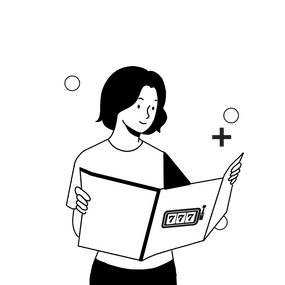 Most slot players can easily recognize whether they've won or lost via the front of the machine. When those symbols line up just right on the reels, these players may be seeing a major payout heading their way. Slot machines have become the most popular gambling options in the world. Walk into almost any casino and you'll notice that the gaming floor is full of these popular games. A quick glance will see those famous reels spinning and spinning and spinning. Slots often drive casino revenues and profits with manufacturers offering newer and more creative games each year. Players can find games of every type, and style, and for every taste or interest. This article offers gamblers a complete guide to slot machine reels and their importance to these popular games. What are slot reels? Chances are you've at least seen a slot machine in some form. Most people know the general look and design of a slot. Players drop in a few dollars (actual slot tokens or coins in the old days) and then press the spin button or pull a handle. This puts the reels facing outward from the slot cabinet in motion. These spin vertically and eventually come to a stop, signaling whether a player has won or lost. The reels feature various symbols that relay the type of a particular spin. Players will often become accustomed to seeing some familiar symbols that may have been part of the world of slots since their invention in the late 1800s. Some of those common and popular symbols include: Bells Bars 7s Playing card hands (A, K, Q, J, 10) Playing card suits (hearts, diamonds, clubs, spades) Fruits These certainly aren't all the symbols a player will find in a random slot. However, these classics are still found in numerous games from Las Vegas and Atlantic City to Monte Carlo and Macau. Modern slots make use of high-energy themes and unique narrative arcs, so many games have moved beyond these classic symbols on the reels. Some symbols also offer some extra winning power for players. Those include: Wilds – These can usually be substituted for other symbols on the reels, allowing for more winning combinations. Scatters – These unlock bonus features such as free spins and other bonus games. These can offer players extra ways to win including the possibility of some big prizes. Multipliers – These multiply a regular win by a certain amount. Most games feature three reels but more modern games have seen that expand depending on the game. As game manufacturers have innovated, additional opportunities to reveal symbols have been added. Some games even feature a completely separate set of secondary reels. But on older reels and even many still today, three reels is a popular combination. The general idea remains the same, however, more than 100 years after the first slot machines were unveiled for eager players. A player drops in some money and spins those slot reels, eagerly awaiting which symbols show up when those whirling reels come to a stop – hopefully a nice jackpot. How do slot machine reels work? Up until the age of computers and modern technology, slot machine reels would spin because of real mechanical engineering within the slot cabinet. A series of gears and levers were used to crank up those reels. The handle out of the side of the machine was used to "spin" the reels by releasing a braking mechanism and putting them into motion. A series of kickers and a stopper eventually bring the reels to a stop, leaving the gambler with a few symbols showing on the front of the cabinet. If they line up just right on the payline, the player is rewarded with a payout. Some of those can occasionally be massive jackpots, but those odds are long. Most modern slots however don't even feature traditional mechanical reels, instead, players will find "video reels" that mimic those vintage slots of old Vegas. Obviously, these machines feature mostly computer and software components to make them function. These games use RNGs (random number generators) to make the reels spin and award wins and losses. Some machines may feature what seem like mechanical reels. However, these reels are spun by the computer and software in the cabinet and not from some mechanical movement generated by the user as they once were by a player pulling an external handle. In fact, the slot's software has already determined the result of the spin when a player presses the spin button. The reels offer players just a visual representation of that selection with the bells, whistles, music, bonus games, etc. all part of the entertainment that comes with the machine. But those entertaining qualities keep players coming back for more of the action. Research firm Technavio estimates the industry's compound annual gross revenue to rise almost 13% from 2020-25, topping out at almost $9 billion. Manufacturer creativity seems to be driving demand for more creative and better products. The growth of the slot machine market will be driven by the growing vendor involvement in the market," the study notes. "The vendors in the market are launching new products. They are attracting more consumers by introducing slot machines with improved features. Digital slot machines are considered to be extremely user-friendly because they display all of the information in the form of comments and let players play without any aid or assistance. These characteristics have resulted in high demand for these devices in casinos. Changes and innovation in slot reels With that in mind, how is the industry appealing to more players? Obviously, the use of modern computer technology moves video slots well past what could be offered on a traditional mechanical slot. One of the best innovations is the ability for players to bet on numerous paylines. This offers players numerous ways to win. The technologically advanced offer numerous lines that can seem to crisscross across the reels. The slot's ability to display all these wins also makes it easy for players. Beyond the gameplay, modern machines offer other unique properties such as: High-definition visuals Multiple screens Expanded number of reels Pop culture tie-ins and advanced gaming themes Interesting bonus games and extra features Advanced theater-like sound effects In recent years, some slot manufacturers have even introduced skill-based games, which offer players the ability to play a role in the game's outcome based on their own skills and strategy. These games are meant to appeal to a generation of players brought up on video and mobile gaming options. Online and mobile game slots reels Speaking of mobile games, slot developers have moved beyond traditional casinos. Players in legal jurisdictions can find some of their favorite games available right on their cell phones, mobile devices, and computers. This has allowed players to compete for major jackpots right from their own homes. These reels spin on a player's phone just as they would in a traditional casino. Those who find those slot symbols lining up just right can be in store for some big winnings as well. The largest online slot win came in 2021 in Belgium. One lucky player cashed in for $23.6 million playing a Mega Moolah machine on the Napoleon Sports & Casino platform. Obviously, the vast majority of players won't ever experience a win like that. Still, many players enjoy some winnings and entertainment, spinning slot reels here and there from the couch, subway, or maybe even on a park bench. The mobile gaming fun carries over to the social gaming environment as well. Numerous platforms, such as Jackpot Party, offer players a chance to spin some reels without any real money on the line. Players can learn how to play and check out some of the various games with no real skin in the game, which means you can keep some of that hard-earned cash in your wallet. Many players see those slot machine reels and the symbols they reveal as just a nice way to have some fun, win or lose or even without anything on the line. The future of slot machine reels The slot industry continues to advance with unique options always around the corner. Advanced graphics, sound, and gaming options continue to make the casino floor quite a place for innovation. Players now can just use bills and no longer need to carry around buckets of slot tokens. Cashless play is also now becoming an option, with players setting up an account and not even needing to slide currency into a machine. More advanced narratives continue to gain steam as well. The technology just seems to ramp up every year, bringing more computing power and more fun to the slot area. Perhaps look for more skill-based games and more simulating of what players find in other mobile gaming environments. One thing is certain, slot machines' popularity seems to show no signs of slowing down. Frequently asked questions What are slot machine reels? These are the vertical cylinders located on the front of a casino cabinet. They can be really moving mechanisms or simulated on video slots. These feature symbols can align in certain winning combinations. Players see the results on paylines on the screen or in front of the game. Do modern slots use mechanical reels? Most modern slots make use of computer technology and feature video reels Even those with mechanical-looking reels make use of an RNG (random number generator) to determine the result of a spin. The reels just display this result as seen in video slots. What are the symbols on slot reels? These vary by game and can display various icons and unique features. Some symbols award more winnings than others. Players generally hope to find the best symbols lining up, dreaming of a major jackpot.