slots world
Welcome to 'Slots World' on the Jackpot Party blog! Dive into the exhilarating realm of slot machines with us. Discover the thrill of the spin, unravel the mystery of jackpots, and get closer to that life-changing win. Your journey into the captivating world of slots starts here!
Whether playing in a live casino or online, slots have never been more popular, and players have numerous options to choose from with new games constantly being released. Manufacturers continue embracing new technology and use their creativity to offer players a stream of new and different game themes and features. Some players spinning those reels with some real money on the line may find this a bit overwhelming and some may even find it difficult to set limits on when to stop. Stepping away from the games can be critical at times and free-to-play slot platforms like Jackpot Party can also be a nice alternative as well. Keep reading to learn about when it might be time to stop playing real money slots. When is the Time to Quit Playing Real Money Slots? When heading to a real-money casino, it's important to set some limits. Don't wager more money than you can budget for entertainment. If losing that money would greatly affect your savings or ability to pay your bills, maybe it's better to play some free slots online. You should stop slot machines when you've reached your pre-set budget or time limit. Avoid chasing losses and always prioritize your well-being over continued play. If you feel frustrated or emotionally affected, it's time to step away. Remember, gambling should be for entertainment, and it's crucial to play responsibly. If you find it challenging to stop or feel a compulsion to continue, consider seeking help for potential gambling issues. Others may want to hit the ATM machine after losing that initial bankroll, also another bad idea that could have you extending beyond your budget slot entertainment funds. Here are some ideas to remember to make that bankroll last. Play slower – There's no need to get in a hurry. Don't play above your limits – Don't wager higher than what best fits your bankroll. Take breaks – When you hit a losing streak, take a nice walk or grab a bite to eat. There's no need to keep throwing good money after bad. Clear your head and try another slot session later. Don't lose control – If you feel like you must get losses back or are playing too fast, it may be time for a break. So how does one determine what is an appropriate slot or gaming bankroll? That depends on the person and income available for entertainment, but many experts recommend setting a limit per session and wagering just 1-2% of that per spin. It may be wise to divide your bankroll into a certain amount per session and set a stop/loss number. Once you've reached that number, it's time to walk away and take a break. On the other hand, also set several winnings in which you would also walk away. When booking a nice win. It also might be time for a break and take the win. Those who have some difficulties with staying within their bankroll and end up wagering more than what they can afford to lose may have a potential gambling problem. The National Council on Problem Gambling (NCPG) reports that 2 million American adults (1%) may have severe gambling problems each year. An additional 4-6 million (2-3%) may have mild or moderate gambling problems, the group says. This group doesn't meet the full diagnostic criteria for gambling addiction but meets one or more of these standards. "Problem gambling – or gambling addiction – includes all gambling behavior patterns that compromise, disrupt or damage personal, family or vocational pursuits," the council notes. "The symptoms include increasing preoccupation with gambling, a need to bet more money more frequently, restlessness or irritability when attempting to stop, 'chasing' losses, and loss of control manifested by continuation of the gambling behavior despite mounting, serious, negative consequences. In extreme cases, problem gambling can result in financial ruin, legal problems, loss of career and family, or even suicide." If you have a problem with real money slots, take a break and consider seeking some help. Some states and jurisdictions also offer players the option of self-exclusion. This puts the player on a list of those who aren't allowed or gamble at live real-money casinos. As an added disincentive these players can even be charged with criminal trespassing in some jurisdictions. Players can often choose to exclude themselves from one year all the way to even a lifetime ban. Self-exclusion can also apply to real-money online gaming as well and the option to bar oneself from real-money casino gaming can be a nice option for those about their gaming habits. Many gaming regulators enforce safe gaming initiatives and require live casinos and online operators and live casinos to reach out to customers and remind them of problem gambling initiatives. Some of these programs are funded by the industry via gaming fees paid to regulatory bodies. Keep reading for even more resources available for those who may have a problem. Recognizing Signs of Gambling Problem Gambling addiction is a real problem and recognizing the signs of problem gaming may be key in helping those who think they have a problem. But what actually constitutes actual "problem gambling"? The Mayo Clinic describes compulsive gaming as an uncontrollable urge to keep gambling despite the effects these activities might have on a gambler's life. Those experiencing this can have feelings similar to other addictions when gambling. The thrill of playing in a live casino can only fuel some of those feelings. "Gambling can stimulate the brain's reward system much like drugs or alcohol can, leading to addiction, the Mayo Clinic noted. "If you have a problem with compulsive gambling, you may continually chase bets that lead to losses, use up savings, and create debt. You may hide your behavior and even turn to theft or fraud to support your addiction." The clinic offers a few signs to look out for when it comes to problem gambling, including: Staying preoccupied with gambling activities and how to acquire more money to wager. Feeling the need to gamble with increasing amounts of money to get the same thrill. Trying to control, cut back, or stop gambling, without success. Feeling restless or irritable when trying to cut down on gambling. Gambling to escape problems or relieve feelings of helplessness, guilt, anxiety, or depression. Attempting to win back lost money by betting even more. Lying to family members or others to hide your gambling activities. Risking or losing important relationships, a job, or school and work opportunities because of gambling. Asking others to help bail you out of financial trouble because of gambling losses. These signs also point to some of the social aspects of problem gaming that can accompany the financial implications as well. Problem gamblers may experience depression and helplessness. Loss of important relationships is also a common concern. In some people, these feelings and situations can lead to negative activities, as noted, like heavy drinking, drug use, and even suicide. "In a UK population study, 19.2 percent of problem gamblers had thought about suicide in the past year, in comparison to 4.1 percent among those with no signs of problem gambling," the National Institute of Health reports. "In the same study, 4.7 percent of problem gamblers had made a suicide attempt in the past year, in comparison to 0.6 percent of those with no problem gambling." Problem gambling can be a critical concern and should be taken seriously. Responsible Gambling Tools and Resources When considering those signs or problem gambling listed above, there are some options and resources available. As noted earlier, self-exclusion is always an option for those who feel they shouldn't even set foot in a casino or log onto an online gaming site. State gaming commissions also often offer services to help those with problem gamblers. Some of those can include: Treatment and prevention services One-on-one counseling Confidential help through the National Council on Problem Gambling Education services Gamblers Anonymous meetings Casinos often advertise these options right on the property as well. Additionally, many online gaming operators may also offer their own additional responsible gaming measures that players can take advantage of if they feel they need to control their wagering and slot play more. For example, deposit limits only allow players to deposit a certain amount or limit the number of deposits a player can make over a certain amount of time. Time limits also only allow a player to be on the site for a certain amount of time or only during certain hours. The "reality check" feature has also become a more popular feature at online gaming sites in recent years. The check often begins before gambling begins on the site and players can set alarms, limits, and other options to reduce their risk of overdoing their online gambling. Some sites also offer self-assessment tests for players to honestly gauge whether they are staying within their limits and not moving into the "problem" side of gaming. Alternative Slot Options to Consider Those who enjoy slots but who may not want to put some real money on the line have some other options. Free play slots like those at Jackpot Party can offer some real Vegas-style fun without risking any real money. Many favorites from the casino floor are available online without the risk of racking up major financial losses or other costs associated with a trip to a live casino. Instead of playing for real money, players will find free coins, challenges to complete, and other fun features that many players enjoy. These games make it easy to play on the go from anywhere or right at home on the couch. Some people even enjoy playing free-to-play slots more than actual real-money slots, either live or online. A few of the advantages of free slot play online include: No cost involved Fun challenges to complete Ability to learn about popular games without using real money Begin to understand how the game features work Play from anywhere on mobile phones, tablet devices, or computers Understanding how slots and other games work can also allow players to make better and more educated choices. Slot players realize that the casino always has an edge and that can't be overcome. Making note of a few concepts related to slots can also be nice things to remember when playing slots and being realistic about expectations of winnings. A few of those include: RTP – This stands for "return to player" and means the percentage of money put into a slot or casino as a whole that is paid back out to players. A higher percentage, such as 90% and above, is better for players and means more money is being funneled back to players in the form of winnings. High volatility – These are games that pay out more per win but don't necessarily pay out as often as lower volatility games. These are often progressive games and mean there is much more risk versus reward. Those with lower bankrolls may want to look for other games. Embracing Online Slots for Play Money at Jackpot Party Jackpot Party offers players numerous slot options in a fun and safe environment. The platform is available on Apple iOS and Android for easy download. Players can also spin some Jackpot Party reels on a traditional computer or laptop as well, with no download required. Once online, there are numerous slot options to choose from, including some favorites one might see right on a traditional casino floor. There are slots of every variety, and a few of the favorite themes available include: Asian Mythology Classic or vintage Vegas Animals Pop Culture Adventure This is just the tip of the iceberg and there's something for everyone. Jackpot Party is a social gaming platform and players earn free coins each day that they log into the app or play online. Just like at a real casino, you can decide how many of those free coins you want to play for on each spin. Also, like in a real casino, you have a chance at some (virtual) jackpots as well, adding some major coin totals to your bank to keep the fun going. As players complete challenges, more game features are unlocked along the way. Jackpot Party doesn't require wagering any real money and can be quite an entertaining experience and a nice way to avoid losing money via real-money slot play. Frequently Asked Questions Is problem gambling a real concern for gamblers at live casinos? Yes, a small percentage of real-money casino and slot players can develop gambling addictions that can negatively affect their daily lives. Do all online slots feature real-money gaming? No, social gaming platforms like Jackpot Party allow players to take in the fun of slot gaming while not wagering a single dime. These games use virtual currencies and offer players a wide selection of slots to choose from. This can be a nice form of entertainment that players can take part in from anywhere. What are some things to keep in mind when it comes to setting a budget for real-money gaming? Don't wager money you can't afford to lose and think of casino gaming as a form of entertainment. If you can afford to lose some of your funds, then don't head out to a casino. Once your bankroll is gone, that should be the end of your gambling. To make those funds last longer, take some breaks occasionally (especially when on a losing streak) and take things slow. What should I do if I am gambling too much money and think I have a problem? Gaming commissions usually offer help for those struggling with problem gambling and also the option to self-exclude. The National Council on Problem Gambling can also help.
Popular Slot Machine Themes No matter your interest, it seems there is something for everyone who might dream of playing a slot machine. Early games featured slot symbols like playing card suits, sevens, fruits, bars, bells, and more. But with more themes now available in these games, players will find a plethora of symbols spinning around those reels. Manufacturers now have run well past those classic symbols with today's games, making use of a game's theme to offer more game-specific symbols. Here's a look at some of the more popular themes available for players: Pirate slots – Aaarrrrrr! Who doesn't love a good pirate tale? There seems to be no shortage of interest in these historical bad guys and they're still featured regularly in movies, TV shows, casinos (such as Las Vegas' Treasure Island), sports teams, and much more. Players are looking for their own treasure chests in these games. Halloween slots – Ghosts, goblins, witches, and so much more. These games pay homage to the popular holiday. That trick-or-treat expedition might just bring some big bucks. Animal slots – It's no secret that humans love their furry and feathered friends. Slot manufacturers have taken notice and offer numerous games that will keep animal lovers coming back for more. Jackpot Party offers cute and cuddly options like Goldfish Feeding Time Treasure, Cheshire Cat, and OMG! Puppies. Mythology slots – Head to ancient Rome or Greece with this theme. Mythology remains not only popular among historians but also in pop culture, slots included. Jackpot Party offers a plethora of these games focusing on gods, goddesses, and more with titles like Kronos, Zeus 1000, Neptune's Quest, Rome & Egypt, and numerous others. Egypt slots – Ancient Egypt has fascinated people for generations. Those mesmerized by mummies, pyramids, and ancient mysteries will enjoy these types of games. On Jackpot Party, the game Rome & Egypt takes players on a journey through this ancient world complete with symbols like the Sphinx, pyramids, and more. Sexy slots – It's no secret that casinos and gaming companies like to mix in a little sex appeal and these games often include a little fun titillation. For a bit of sexy slot play, check out Brazilian Beauty, Amazon Queen – or Kronos Unleashed for a little beefcake. Fruit slots – Early slots featured fruits and some modern games feature a little vintage fun with these symbols too. Line some of these symbols up just right on the reels for a sweet payout. Sports slots – Those who enjoy some sports can also find games that appeal to an athlete's thirst for competition. Games featuring this theme range from soccer and hockey to other competitions like fishing, sumo wrestling, horse racing, and more. Chinese and Asian slots – These are some of the most popular themed slots in the casino. Numerous games offer players a chance to take a trip to ancient China with a chance at some of their own good fortune. Jackpot Party offers players plenty of fun options including Forbidden Dragons, Fu Dao Le, Jin Ji Bao Xi - Endless Treasure, Dragon Spin, and others. Christmas slots – These games focus on one of the most popular holidays on the calendar, many complete with Santa Claus, reindeer, candy canes, and more. A nice Christmas present of cash is always nice too. Irish and Ireland slots – Does a leprechaun really guard a pot of gold at the end of the rainbow? Slot players may just find out. Ireland and Irish culture remain popular themes as players try and find their own luck. The luck of the Irish remains alive and well and Jackpot Party players should check out games like Rainbow Riches and Leprechaun's Fortune. Spooky and creepy slots – Fans of horror, mystery, and scary movies may want to check out slots with this theme. These games come with creepy music and some spooky symbols. At Jackpot Party, Clue offers some of those feelings of fright. Wildlife slots – Those who enjoy the outdoors have numerous slots to choose from and that includes games for those who like adventures involving an opportunity to see some wildlife in their natural habitat. Slot players at Jackpot Party can take in some wildlife as well with games like Raging Rhino Rampage, Gorilla Chief II, Jungle Wild, and Pride & Prey. Take a trip into the jungle or the African savannah, and you may just come back with some nice winnings. Casino-style, Vegas classic, and vintage slots – Looking for a game that makes you feel like you're gambling at a casino on the Las Vegas Strip? These types of games fit the bill for that old-school casino ambiance. Check out Aftershock at Jackpot Party for the chance at some earth-shaking wins along with some big spins at Triple Cash Wheel Hot Shot. Movie and television slots – Grab some popcorn and enjoy this fun theme with games available from your favorite action flicks, comedies, and more. Some of that includes Ghostbusters, The Godfather, Jurassic Park, and more. Live out your James Bond dreams with Casino Royale on Jackpot Party or go back in time with The Flintstones. Adventure slots – Hit the road for some real adventure – whether in a jungle or in a mysterious world. At Jackpot Party, head off on your own journey into the unknown with Amazon Queen, Gem Hunter, Jungle Wild, or Sword of Destiny. Dragon slots – These creatures represent luck in Chinese culture and slot fans will find plenty of options with this theme. Numerous slot manufacturers feature these mythical beasts as players spin their way to some fiery winnings. Check out Jewel of the Dragon, Forbidden Dragons, Little Dragons, and Dragon Spin. Leprechaun slots – These games focus on the legend of the leprechaun in Irish lore. These fairies offer a chance at some riches and are featured in numerous casinos and slots, including in Rainbow Riches and Leprechaun's Fortune at Jackpot Party. Sun and moon slots – Celestial bodies can also be featured in several slots, bringing players up close and personal with the heavenly bodies. Jackpot Party offers you a look at some nighttime nature with Lunaris. Viking slots – Head to the high seas with these Scandinavian warriors. The burly adventurers have fascinated many, inspiring TV shows, movies, and even slot machines. Rome and Egypt slots – These two ancient civilizations have been recognized the world over for their amazing architecture, design, and interesting historical figures. At Jackpot Party, get your own time machine with Rome & Egypt, Zeus III, Kronos Unleashed, Wild West slots – Casinos and gambling are often synonymous with the Old West and many casinos still make use of this theme. From cowboys and shootouts to gold mining and more, these games certainly take players out of their regular routines. Check out games like Wild Shootout, Eureka Reel Blast, and Gem Hunter that fall into this category at Jackpot Party. Love and romance slots – Looking for a little romance mixed into your slot play? These types of games may have you thinking of Valentine's Day or that perfect match with symbols like hearts, gifts, glasses of champagne, and more. Jackpot Party games like Hearts of Venice and Lock It Link Night Life may have you thinking of that special someone. Witch slots – Whether wicked or kind, witches are occasionally features in slot machines. Mix up that perfect potion for a winning spin with these games featuring popular symbols like witches' hats, brooms, black cats, cauldrons, and more. History slots – History buffs will find numerous slot games offering a look back at critical periods throughout the world. From the world's great empires to interesting characters to amazing moments, there seems to be something for everyone with this theme. That goes for Jackpot Party as well with titles like Napoleon and Josephine, Black Night, Montezuma, and numerous others. Beer and cocktail slots – It seems spinning some reels on a slot and a few sips from a nice beverage go hand in hand when hitting a casino. Slot manufacturers not only know this but have made this a theme for some of their games as well. Grab a mug at Jackpot Party and soak up some suds with Heidi's Bier Haus, Heidi & Hannah's Bier Haus, and more. Cheers Wealth and riches slots – This may seem like an obvious theme for a slot machine as players try and spin their way to a nice jackpot. Slot developers have worked to offer players a look at living the highlife and these games often feature symbols like diamonds and gems, cash, expensive cars, cocktails, luxury properties, and much more. Hopefully, you can cash in at Jackpot Party with games like Glitz, Gems Gems Gems, and Monopoly Money in Hand. Magic, fantasy, and sorcery slots – These games take players to magic worlds of elves, fairies, wizards, warriors, and other interesting creatures and worlds. Cast a spell or go on an adventure on your way to a nice score with Jackpot Party favorites like Enchanted Kingdom, Lunaris, Cirque Du Soleil Kooza, and Sword of Destiny. These are just some of the slot themes that game developers are offering players. Even more gaming themes and options are available and some manufacturers are utilizing skill-based games that might have more in common with games found on an Xbox or Sony Playstation than a typical slot on the casino floor. It seems there is literally a slot machine now to suit any interest or taste. Most Popular Slot Machine Themes in Vegas Ah, Vegas! The neon-lit capital of dreams, where slot machines aren't just games – they're an experience. Amid the bustling casino floors, certain slot machine themes stand tall, drawing players with their captivating narratives and dazzling graphics. Let's venture into the heart of Sin City to uncover the themes that reign supreme: Egyptian Mysteries: Walk like an Egyptian straight to these slots. Pharaohs, pyramids, and golden treasures come alive, promising riches as vast as the Nile. Lucky Asian Fortunes: From majestic dragons to delicate cherry blossoms, these slots imbue the serenity and luck of the East, with red lanterns and golden coins spinning you towards prosperity. Hollywood Blockbusters: The glamour of the red carpet in a slot! Themes inspired by top movies and celebrities transport players straight to Tinseltown. Classic Vegas: A nod to old-school charm, these machines feature cherries, sevens, and bars, offering a nostalgic trip down the memory lane of Sin City's early days. Adventurous Expeditions: Whether hunting treasures in dense jungles or exploring deep-sea mysteries, these slots offer thrilling quests with tantalizing rewards. Magic & Fantasy: Unicorns, wizards, and enchanted forests beckon players into a realm of whimsy and wonder, casting spells of luck and fortune. Sports Fever: From the roaring crowd of a football stadium to the adrenaline-pumping Formula 1 race, sports-themed slots capture the thrill of the game, one spin at a time. Wild West Frontier: Dusty towns, dueling cowboys, and the promise of gold – these slots transport players to an era of saloons and showdowns. Strolling through Vegas's vast casino landscape, it's evident that slot machine themes have evolved to capture imaginations, promising not just wins but a journey into another world. So, next time you're in the City of Lights, which theme will call out to you? How Slot Machine Themes are Chosen Modern video slots have given slot developers much more to work with when it comes to adding unique and interesting themes. Today's technology allows for better graphics and sounds, which means manufacturers can also add more narrative elements that can appeal to players of all different interests. The number of slots sought out by casinos around the world also allows for plenty of research and development to find what games might appeal to certain segments of the market. As seen above, manufacturers utilize numerous themes to meet player interests and demands. But how do slot manufacturers come up with these games and themes? Companies conduct significant market research to determine what games might work best in the marketplace, according to Rise Up Labs. Much more goes into creating a game than just considering a certain theme. During this process, companies consider concepts like these: Game idea – Have other companies created a similar game or used the idea before? Trends – Is the game idea following recent trends in the industry or in the general culture? Languages – Does the idea fit multiple regions or feature diverse language requirements? 2D, 3D, or Virtual Reality – Which medium fits best with the target audience? Cost – Does the game fit within a development team's budget? Some of this is easier said than done. Numerous other factors must be taken into account including market trends and player preferences when determining which themes seem to be working with players. Gauging the success of other games can be a guide in this. A company with an idea for a game may also not be scared away if another manufacturer already used a similar theme. Piggybacking on that success may give players a similar option and find success as well. Some developers also reach out to consumers directly to see what types of games and themes interest them the most. "There are myriad ways to conduct market research for your slot game," Rise Up Labs notes. "One way is through surveys. So, if you or your business already have customers, you can conduct surveys among them. For example, you can ask questions like if they would like to play your proposed slot game. What features do they want? As a result, you can gauge some of the requirements." Pop culture is one recent trend that seems to be working across the spectrum of the slot machine world. As video and graphics have improved, developers have been able to incorporate video clips and music from shows and media that resonate with players. Using that nostalgia angle has been successful for many developers and companies have created slots using a wide range of pop culture icons. That has included musical acts like Ozzy Osbourne and Guns N' Roses, television shows like the Addams Family and Baywatch, movies like King Kong and Jumanji, and numerous others. Players love the nostalgia of these games and connect well with players who may not only enjoy some of their favorite movies but perhaps also slot machine versions as well. Some of the pop culture areas available in the slot machine world include: Movies Television shows Traditional video games (such as Tetris Super Jackpots, available at Jackpot Party) Stage shows (such as Cirque Du Soleil Kooza, available at Jackpot Party) Cartoons Books Comics Not all themes have worked out well, however. While pop culture connects in a positive way with many players, others don't always create that same sense of positivity. Using religion in gaming isn't always a good idea and a game called Lakshmi's Gold experienced this in 2012. The game featured Hindu religious symbols as well as gods and goddesses, including the important goddess Lakshmi. Many Hindus protested using the religion in a slot machine game with Rajan Zed, president of the Universal Society of Hinduism, calling the game "highly inappropriate." The developer ultimately discontinued the game. Certain aspects of the pop culture theme don't always work as well. The TMZ gossip show and website may attract plenty of viewers and readers looking for scoops on famous celebrities but didn't appeal to slot players. The game never really gained much traction, however. Players apparently don't like mixing their gossip with their slot play. Designing Slot Machine Themes Once a theme for a new slot machine has been determined, manufacturers must then go about actually designing the game. That includes technical issues, programming software, creating the graphics, adding a narrative arc if needed, and making the game visually appealing. This can apply to both live and online slots as well. "A preliminary version in the online slots development process is crucial," Game Industry News notes. "The process involves creating a skeletal outline to test software compatibility accuracy and lessen errors to insignificant levels. The team's focus in this stage is limited to crucial aspects only. What follows is the primary version of the entire project. "User experience in game development strives to offer game twists and moves that a player can easily relate with, given his past interactions. Modern casino developments like gamification, retro vibes, animations, celebrity-inspired slots, and mobile optimization take center stage here. This stage is tricky as the whole team must use research-backed data. The data helps identify the ideal characters and how they transition across scenes." In recent years, video and animation have been used more and more in slot machines. This offer is not just a way to connect with players but also a way to add interesting, unique features that certainly weren't available when mechanical reel slots ruled the day. The games are no longer confined to static symbols like fruits, bars, 7s, and other vintage symbols. "The presence of dynamic characters also allows for more complex storylines, which would not be possible with static symbols alone," AnimationXpress.com reports. "Developers can use these figures to craft unique stories and objectives within the game, creating a narrative that keeps players engaged throughout their gaming experience. This narrative is further heightened by the rich visuals, sound effects, and other immersive elements that dynamic characters bring." The Wheel of Fortune slot phenomenon shows how the use of a popular theme, in this case, a well-loved television show and a major part of pop culture, can be combined for a massive hit game. The slot takes advantage of the popularity of the show and also offers a real quality design with numerous other versions ramping up the fun. Wheel of Fortune was also one of the first licensed games in the industry. The Wheel of Fortune line of clots celebrated its 25th anniversary in 2021 and that came with some pretty impressive numbers. After a quarter of a century of spinning reels and spinning wheels, the games have reached quite a few major accomplishments: 1,100 jackpots of more than $1 million. Awarded more than $3.3 billion in jackpot prizes. IGT has developed more than 250 versions of the game. Paved the way for hundreds of additional licensed slot games to appear in land-based and digital casinos worldwide. Top Slot Machine Themes of All Time There are numerous slot machine themes for players to choose from and developers continue to offer newer games with even more innovations. There is something for every type of player, but a few themes really seem to stand out. Television Shows – As noted, Wheel of Fortune is the most successful of these and remains highly popular still after almost three decades. Game show slots make use of pop culture to connect with players who may be fans of a particular show. Movies – Like television shows, these theme seems like a natural way to connect with players. These games usually feature videos from the actual films to enhance the experience. Animals – Whether in the wild or as pets, players tend to favor these types of games and they remain very popular. Many of these games, such as Buffalo and Wolf Run, offer a look at nature that transports players outside the casino and into the wild. Casino-style, Vegas classic, and vintage slots – These offer a bit of throwback to classic Vegas and casino gaming. Players will see traditional symbols like fruits, bars, 7s, and more but usually with a modern twist. A few examples of these types of games include Blazing 7s and Aftershock. Chinese and Asian slots – This theme remains hot all around the world as players seem intoxicated by games featuring imagery from the Far East. These games often feature symbols related to luck, such as dragons, cold coins, and even some cute babies on occasion. Popular titles with this theme include Fu Dao Le, Jin Ji Bao Xi - Endless Treasure, Dragon Spin, and numerous others. There is much more that goes into creating a successful slot machine than just selecting a popular theme, however. Manufacturers still must create games that appeal to a broad base of players. This includes creating compelling narratives, fun gameplay, nice bonus features, and so much more. Slot Machine Themes of the Future Considering the numerous slot machine themes available, players may be asking "what's next" when it comes to the world of slot machines. With continuing advancement in technology, there seems no end in sight in slot manufacturers' creativity. Obviously predicting the future, but gazing at the crystal ball with some realistic expectations may allow for at least some reasonable predictions on where the game may be headed in the future. Here's a look at what might be in store in the future when players visit their favorite casino or when heading to an online gaming platform. Virtual reality – Tech firms have begun embracing virtual reality in a big way and it seems likely that this new technology will also head to a slot machine cabinet or online gaming platform at some point. This may offer players a chance to actually be part of the game, play in a unique setting away from the casino, or some other angle that would fit well for slots play. Some gaming companies, such as PokerStars, have already moved into this space. Holograms – This offers another unique technology that could be embraced by the slot industry. Hologram music concerts have become normal in recent years, allowing long-passed artists to be "revived" to perform again. Does it seem out of the realm of the possibility that the technology could be used to enhance bonus games or other slot features? Probably not. Video games – Traditional video games remain immensely popular and as younger generations get older, it seems likely more and more manufacturers will embrace traditional video games with a slots twist. Some companies are already doing this with skill-based games that seem more similar to traditional arcade games. Others are licensing popular and classic video games like Tetris and Pac-Man. Cabinet innovations – Emerging technologies possibly could mean complete changes and additions to some of the most popular slot machine games. This could include advanced three-dimensional technology and other enhancements as well as completely different approaches to how to make use of the technology. Mobile and online slots – As manufacturers continue to up their game, look for more innovation in online slots including platforms like Jackpot Party. Companies continue to enhance their offerings and ramp up even more dynamic slot themes. Conclusion Unique and popular themes allow slot companies and casinos to better connect with players. While simply watching reels spinning and hoping for a few symbols to show up in the right way on the paylines may have been a fun option in the past, modern players expect much more. Developers are constantly working to meet that demand. Modern video and sound technology have made slots a real entertainment option similar to movies, television, and video games. This medium is also now encompassing those elements as well by way of unique and interesting themes including licensing popular titles and characters within the world of pop culture. Slot themes can connect with players in a few ways including: Offering a sense of nostalgia that connects with fond memories. Showcasing a pop culture interest of the player, such as a favorite TV show, movie, or musician. Offering a popular type of narrative or topic, such as history or the Old West. Appealing to a sense of luck or good fortune, as seen in popular Asian or Irish-themed slots. Giving players unique features and bonus games that only enhance or add to the theme's fun experience. Adding interesting technology that amplifies the theme and gameplay. Players don't even have to head to a casino to experience some of these slot theme offerings – or actually wager any cash at all. Platforms like Jackpot Party offer players the chance to experience some of these games firsthand without dropping in any real money. Slot machines remain a massive part of the gaming industry and the sector's popularity still looks to be on an upward trajectory. Slot developers continue offering plenty of unique options for players and adding more technology to the experience. The games have come a long way from those early mechanical reel days and that has only been good for players. That has certainly benefited players looking to spin their way to some fun and potential winnings. Grab a seat and check out some themes that fit your personality and enjoy!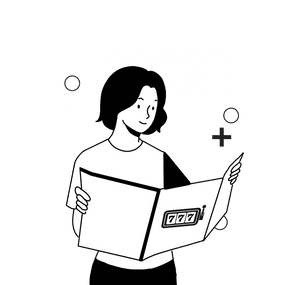 Walk into almost any casino and you'll quickly notice that slot machines are the most popular gambling options on the property. Many major casinos offer thousands of these high-tech computerized games for players to choose from. This wasn't always the case, and slots are a fairly recent phenomenon when it comes to the history of casino games. Some games, such as roulette and blackjack, trace their roots back centuries. But slot machines were created in the United States less than 200 years ago. Keep reading to learn the complete history of slot machines. 1 – Forerunners to Slot Machines A uniquely American invention, one slot machine forerunner came out of Brooklyn, New York. A firm named Sittman and Pitt of Brooklyn patented a gambling machine in 1891 that featured five drums showing 50 playing card faces. This machine was based on poker and gained a degree of popularity with bars around the Big Apple hosting the games. Players dropped a nickel in the machines and pulled a lever. Like a traditional slot machine, the reels and the player hoped for a nice poker hand. However, unlike modern slots, there was no direct payout from the machine itself. Winning players might earn a free beer for a big pair and higher hands might even pay out more, such as a box of cigars for a royal flush. However, what a player could win was completely up to the bar that hosted the game. Even during those times, there was always a house edge because there were only 50 cards. The 10♠ and J♥ were removed, making it more difficult to make bigger hands. The poker-based play and results proved to be the downfall of the Sittman and Pitt machine. Because of so many possible winning combinations, there was no feasible way to make a machine that featured Because of the vast number of possible wins in the original poker-based game, it proved practically impossible to make a machine that featured automatic payouts. The sheer popularity of coin-based entertainment also proved to be popular during this time. Vending machines dispensing holy water, invented by mathematician and engineer Hero of Alexandria, dated back to 1 A.D. in Roman Egypt. A person visiting a temple could insert a coin and the machine would dispense a certain amount of the purifying liquid, making sure that the water would last longer for more Romans. By the 17th Century, vending machines were found throughout the UK. These machines offered players a chance to win tobacco and snuff. The popularity of vending machines would continue in the coming years, eventually offering cigarettes, sodas, snacks, and other items for sale after dropping some coins (and eventually paper currency) into a machine. In the 1890s and 1900s, penny arcades became popular entertainment options as well. As the name implies, players could see short movie-like clips, have their fortune read, play non-electrical pinball, and other options. They also eventually included early slot machines, which were often referred to as fruit machines at the time. Penny arcades enjoyed tremendous success and popped up in nearly every town, small and large, across the United States," AmericanAntiquities.com notes. "The most successful and profitable game was the fruit machine, or as we call it today, the one-armed bandit, which at one time or another was once banned almost everywhere. As penny arcades became more popular, slot machines quickly joined the coin-operated entertainment. Decades later, they are still extremely popular. 2 – The First Slot Machines Eventually, someone would work to perfect a machine that featured coin play, spinning reels with symbols, and automatic payouts. In 1887, San Francisco's Charles Fey became the man to make all that happen. The German immigrant created the Liberty Bell, the first real slot machine, which he mass-produced and featured three vertical reels. The term "slot machine" also came into the lexicon because of his invention. Players inserted a nickel into a "slot" on the machine to initiate the reels. Just 29 years old, the mechanic built a machine that would eventually dominate the gaming industry. Liberty Bells were the first machines to offer automatic payouts, rewarding winners with a nice jackpot in nickels. Certain combinations could also reward players with free cigars or drinks. This was a bit of a precursor to today's "comp" system found in most casinos. Those original machines featured three reels and symbols: fruit bells playing card symbols horseshoes stars Many of these symbols can still be seen on today's slots as well, more than a century later. Fey manufactured the games in his machine shop and installed the games in bars, saloons, and gambling halls around San Francisco. He reached 50/50 revenue-splitting deals with the property owners. Those early games included some masterful engineering and craftsmanship and would eventually go on to revolutionize the gaming industry. They also became extremely popular and could be found all across the city. State officials began to take notice, apparently, and led to some changes in gaming laws. Little could slow down San Francisco's growing slot industry, not even the catastrophic 1906 earthquake until a 1909 law made slots unambiguously illegal," author David Schwartz notes in his book Roll the Bones: The History of Gambling. "By then, city authorities had gotten nearly $200,000 each year in taxes on the city's 3,200 slots. Despite that, slots continued to flourish in a "gray area" with the fruit on the machines representing gum flavors. However, winners could still receive cash payouts. A bit of "creativity" could also help, as the country still retained a bit of the "wild west" mentality. A friendly payoff to the local police or judge almost always guaranteed that the slot rite operator could place machines in public places with little fear of official interference," Schwartz adds. "Cheating, theft, and hijacking by criminal gangs were the biggest obstacles operators faced. Mechanical improvements eventually made cheating and theft less of a concern, and many operators began providing a cut of the profits as "protection" to avoid potential hijackings. Despite the popularity of his machines, however, Fey still had limited production capabilities in his machine shop and couldn't meet demand. Despite his slots' success, he couldn't expand beyond California. That's where Chicago's Stephen Harper Mills stepped in. In 1907 his Mills Novelty Company began manufacturing his own machines. These games featured additional fruit symbols and also featured black bar icons that are even still seen today. These "Bell-Fruit-Gum machines" initially awarded winners with chewing gum as a way to get around restrictions on some of the recent bans on gambling. However, savvy bar owners would often simply pay winners in cash. Those gum payouts are believed to be a unique part of slot machine history. Many experts believe the symbol was actually originally a piece of chewing gum from the Mills Novelty Company. But when those gum payouts went away, the logo was changed into the bar logo still seen on some modern slots. Slot machines continued to flourish up to 1910 and Mills helped locate them in locations around the country. However, the burgeoning industry faced some headwinds. Government officials sought to regulate and in some cases outright ban, slot machines and other forms of casino gaming as well. Despite those efforts, gamblers continued to embrace slots – whether legal or not. 3 – Expansion and Growth By the 1950s, Nevada was the only state in the U.S. offering legal casino gaming. A slot player might have to travel to Las Vegas to play some of their favorite games. These years saw considerable growth in the city, which had only 44,600 residents but more than eight million visitors each year. In 1954, the city saw gamblers dropping $200 million into Sin City casinos. In the 1950s, gamblers could head to properties like the Silver Slipper, the Desert Inn, Binion's Horseshoe, the Sands, Golden Nugget, the Showboat, Riviera, and others. Slot machines became a bigger and bigger part of the Vegas casino business and this period of time also saw some major advancement in the games. Some of those that came in the 1950s and '60s included: multi-game payouts four-reel machines Multiple paylines electromechanical games The early multi-game payout machines were a bit different than what slot players see today. In essence, three games were attached together. A gambler would insert a coin in each machine and be capable of winning on each machine individually or when three bars showed up on the paylines in any of the three machines. Because of their size, the slots were often referred to as "monsters" or "Frankensteins" and ultimately weren't very popular. These games eventually faded away, but at least served as a precursor to other multi-payout games that would come on the market later and prove to be much more popular with players. Adding more reels and paylines offered casino goers more entertainment value and more ways to win. Mechanical reels were also being replaced by electromechanical games. Bally Manufacturing started the trend in 1963 with the first fully electromechanical slot machine. That original game was called Money Honey and brought about a major transformation in slot production. Like Henry Ford's Model T, this three-reel electromechanical slot machine broke new ground, forever changing the landscape of the gaming industry," the company notes on its website. "The two innovations that the game brought to the casino industry were its reliable electronically controlled construction and the incorporation of a 'bottomless' motor-driven payout hopper capable of automatic payouts of up to 500 coins without the use of an attendant. For the next 12 years, Money Honey in its many variations would become the flagship game of Bally Manufacturing's slot machine division. Honey Money became such a hit that other manufacturers began debuting their own electronic games. This also meant that the lever traditionally used to spin mechanical reels became more of a symbolic device than a real part of setting those reels in motion. But the electromagnetic reels sped up the action, added excitement, and also created a more random game. Multiple-coin games were also introduced and grew in popularity throughout the '60s and '70s. Players could score even bigger wins (and potentially losses) by wagering more coins. Progressive jackpots were also added during this period and both of these features remain key parts of slot machines still today. 4 – Growing Popularity in the 21st Century  As manufacturers continued to innovate, slots became even more popular – eventually leading to the high-tech games players find today. The first video slot hit the market in 1963 with the debut of a game called Automatic Blackjack. While that game wasn't technically a slot, the technology was also included in slot machines as well. The games weren't particularly popular but the video poker version attracted plenty of attention in the '70s and '80s. That would help lead to more video slots in the coming year and they eventually gained a foothold and took up more and more casino space. The first progressive jackpot slot also debuted in Nevada. IGT's wide-area progressives combined the instant gratification of slots with the life-changing jackpots of lotteries – a heady combination unimaginable when the first slots were crafted," Schwartz writed in Roll the Bones. By the 1990s video slots were taking over more of the industry and the first multi-screen game in 1996. Players began seeing the use of more technology that Charles Fey probably could have never imagined. More games featured higher-quality video, sound systems, touch screens, card readers to track player reward card points, and more. Random number generators were also introduced to make sure each spin of the reels was guaranteed a completely random event. The 2000s saw coin-operated machines fade away as machines began allowing players to easily insert paper currency instead. Machines could also pay out in casino vouchers instead of slot tokens, which could also be used to insert in other machines. The multimedia aspects of slots really ramped up beginning in the 2000s. High-definition screens and sound became more prevalent as did various screen sizes and types. Slot developers began experimenting with skill-based games as well to try and appeal to younger players more used to playing video games than slots. More themes began being used as well to appeal to a weir range of players – from pop culture to mythology to narrative stories and more. The last few decades were a real period of growth for the industry and slot machines became by far the most popular form of casino gaming. 5 – The Rise of Online Slots With the growth of the Internet in the 1990s, some companies envisioned players being able to play slots and other casino games right from their own computers. InterCasino became the first online casino when it launched in 1994. More quickly followed, allowing players around the world to play slots without heading to a brick-and-mortar casino. These games certainly didn't have all the bells and whistles seen in today's games. They featured basic design and gameplay, but showed the possibilities of playing online. The games began to grow in features and possibilities in the coming years. When mobile gaming grew in popularity throughout the 2010s, more operators began ramping up online slot offerings for players to check out. Users could actually play for real money right on their mobile phones or tablet devices. Social gaming sites offering slot play for free, such as Jackpot Party, also became much more popular. Players can check out some entertaining slots right on their phones without spending a dime of their own money. Some enjoy playing these games more than actually visiting a real casino and playing for real money. 6 – Conclusion As technology continues to advance, slot manufacturers continue advancing their own games as well. Slots have come a long way from those early games of Charles Fey and Mills Novelty Company. Players now find modern technological games with seemingly something for every interest and bankroll. The entire industry reached a total value of $8.5 billion in 2021 and is expected to climb to $20.1 billion by 2028, according to a report by Branded Essence Research. There seems to be no slowing the popularity of slot machines, both in a live casino and online. Players simply love those spinning reels, lights, sound, and the chance to win some big bucks.
Most players heading to a casino are just looking for a few hours of fun. Perhaps a win will come their way, perhaps not. Some time at a favorite slot machine can be a nice way to relax, spend some time with friends, and get away from the daily grind. Occasionally some slot play may also come with some controversy, from a missed jackpot to some creative cheating to slot machines in video games that just might appeal to kids. When money and possible winnings are involved, it's not unlikely that some interesting scenarios and crazy situations may develop when spinning some slot machine reels. Keep reading to learn more about some of the gambling world's crazy slot machine controversies. 1 – Master Manipulator Many slot players dream of finding a nice stroke of luck and seeing a sizable jackpot show up on their favorite game. Tommy Glenn Carmichael skipped the luck part of that equation and found other ways to make that happen – he cheated. Carmichael not only stole from casino slot machines for two decades through the '80s and '90s, but also invented some of the devices that other cheats would go on to utilize for years. These could be used to trick a machine into paying out slot tokens. His "monkey's paw" featured a wire inserted through the machine's payout chute. This would trip the game's microswitch and trigger a jackpot. Later, Carmichael moved on to a "light wand," which could "blind" the machine's sensor and produce a winning "spin." Carmichael was collecting thousands of dollars a day, but his luck ran out in 2001. The FBI arrested Carmichael and he later served almost a year in prison, received three years probation, and was also banned from entering a casino. Even after serving time in prison and despite advances in slot technology, Carmichael was confident about his skills at ripping off casinos. He told the Los Angeles Times in 2003: "Give me a slot machine and I'll beat it." 2 – Tough Time for a Slot YouTuber When not actually playing slot machines themselves, apparently many gamblers simply enjoy watching others play. Showing some slot play, and hopefully some winnings in the process, has become quite a cottage industry for some. A quick search on YouTube will yield numerous videos of casino players testing their luck. None of those are bigger than Brian Christopher. Among his social media channels, the slot sensation has more than one million followers and his slot video generates hundreds of thousands of views. The channel has become his full-time job involving working 10-12 hours a day and employing a small team to help produce his channel. The enterprise looked to be in jeopardy just a few years ago. In June of 2018, however, he received a series of emails outlining how his channel violated the site's terms of service. According to Forbes, one email even said his channel violated rules for featuring "violent or dangerous acts that have an inherent risk of serious physical harm or death." His account was ultimately suspended and hundreds of videos were seemingly gone. His platform – and his means of earning a living – disappeared overnight. Just two years into the venture, it suddenly looked like it might be "show over" for the Biran Christopher Slots channel. Other slot channels reported similar suspensions. "It was like a stab in the back," Christopher told Forbes. "I devoted my entire life to YouTube. I gave them 1,100 videos and made them a lot of money. For them to turn around and shut me down with zero explanation hurts." Christopher appealed the ruling but quickly received a denial. Despite that, his channels returned shortly afterward. YouTube contacted him and noted that after a review, company officials determined the content didn't in fact violate company guidelines. Other slot platforms also returned as well. This may not have been like hitting a seven-figure jackpot, but had to be quite a sigh of relief. Christopher's platform has only grown since then and he now even has a deal for his own slot section at The Plaza in Las Vegas, where fans check out some of his favorite games. 3 – Slot Jackpot Goes Missing in Action No one likes when the rug gets pulled out from under them – or a jackpot. But the case of slot machine errors accidentally triggering jackpots is nothing new. These scenarios seem to make headlines every few years, leaving these would-be jackpot winners a bit miffed and thinking "if only …" That was the case in 2016 for Katrina Bookman of Queens, New York. The single mother of four seemed to have hit the jackpot of a lifetime at the Resorts World Casino in New York City. The machine showed Bookman winning an astronomical amount, noting on the screen: "Printing cash ticket. $42,949,672.76." This would have been a record-setting jackpot if only the unfortunate slot player had been able to cash in. That, however, didn't happen. Casino officials informed Bookman the following day that the message was the result of a game malfunction. That assertion was confirmed by the New York State Gaming Commission, noting that the Sphinx Wild machine she'd been playing only had a maximum payout of $6,500. Adding insult to injury, the commission also ruled Bookman really should have won only $2.25. Instead of an eight-figure payday, the property awarded Bookman the two bucks and offered her a steak dinner. Apparently, Bookman wasn;t in the mood for a nice filet mignon. "You offer me a steak dinner?" Bookman told the New York Daily News. "I feel like they did me real dirty." 4 – An Inside Job Sometimes the lure of seeing those winnings hit a slot machine bank prove to be just too alluring even for those meant to ensure a fair game. This obviously presents a bit of a black eye for gaming regulators, but that was the case for Ron Harris in the 1990s. As a software engineer for the Nevada Gaming Control Board, Harris actually designed programs to help prevent cheating. But the promise of riches must have proven too much for the gaming official and he eventually hatched a plan to score some jackpots of his own. "Harris surreptitiously coded a hidden software switch – tripped by inserting coins in a predetermined sequence – that would trigger cash jackpots," CNN noted. "After retooling more than 30 machines, Harris and accomplices made the rounds, walking away with hundreds of thousands of dollars." The setup must have seemed like a foolproof plan. Varying people cashed in on the slots at different times. Harris wasn't even present when the wins played out. But apparently, he might not have chosen the best cohorts for his plans. After being arrested for rigging a keno game in Atlantic City, one of his partners squealed and in 1998 Harris received seven years in prison. This deep inside job may have paid off in the short term but ultimately sent this slot programmer to the slammer for quite a while. This situation is anything but a jackpot. 5 – Video Game Gambling There's been quite a debate in recent years about the ethics of slot machines being featured in video games that might be played by minors. Most believe gambling should definitely be relegated to adults, but some argue that games may be geared toward an older audience but still feature gaming. Some of these players may still be minors and that can present a problem. The game Fallout 76 sparked controversy after its release in 2018 for these types of concerns. The game features a post-apocalyptic world where they must survive in the ruins of West Virginia. However, one aspect of the game drew plenty of criticism. "One of the game's features is a set of slot machines located in various locations, where players can spend in-game currency to try their luck and win various prizes," hymotion.com notes. "However, this seemingly innocuous feature has sparked outrage among players and gambling addiction experts alike, leading to calls for its removal and warnings about the danger of introducing gambling mechanics into video games." Since the currency within the game could also be purchased for real money, some argued that these were functioning more like real slots with minors able to legally gamble on the video game. The debate may be a lesson learned for many in the video game industry – any marketing of gambling toward minors probably isn't a good idea. 6 – Slot Theme Second Thoughts Most players are accustomed to seeing icons as part of the slot machine, from rock bands and TV shows to cartoons and movies. Modern slots try to reach players through all sorts of themes and elements including history, mythology, culture, and much more. Pop culture has become an even bigger part of those efforts in recent years. But two decades ago, these efforts quite viewed how they are today –  a bit of nostalgia geared toward adults who may remember some of these songs and TV shows. As slot manufacturers began moving in this direction in the 1990s, however, not everyone was on board with the direction these gaming companies were going. Senator John McCain, head of the U.S. Senate Committee on Commerce, Science, and Technology, said in 1999 that the committee would investigate the issue. He also asked the Federal Trade Commission to assist in investigating the issue. "Gambling industry executives say the new machines are intended to appeal not to children but to nostalgic adults," the New York Times reported. "And in any case, they add, children are not allowed to use slot machines. But in Nevada, slot machines are allowed at airports, supermarkets, convenience stores and restaurants, and critics say that children can be exposed to them there, as well as when they walk through casinos with adults. In addition, a Supreme Court decision earlier this year lifted a ban against gambling advertisements on television." Critics argued that using images that might appeal to children was similar to the cigarette industry's Joe Camel. The Nevada Gaming Control Board even created regulations to bar slot themes based on material "'primarily"' meant for children. The board even rejected slots based on the South Park cartoon series and Spider-Man. With some limits in place, the slot industry now appears to have threaded the needle – offering nostalgic and pop culture games while working to prevent children from gaming. Slot players can find a theme and game for just about every taste and interest. 7 – Lottery or Slot Machine? The Iowa Lottery ruffled some players in 2006 by placing thousands of "Touchplay" machines all across the state. The machines featured a touchscreen that made them appear like slot machines and were located in gas stations, restaurants, and bars. Many critics argued that the machines were too similar to slot machines and the numbers of them around the state made it look like Iowa had seen a great expansion of gaming. "A furor erupted in the Iowa Legislature's 2006 session after the Iowa Lottery installed 6,700 TouchPlay machines in convenience stores, restaurants, taverns and other outlets statewide," the Des Moines Register noted. "Many Iowans bitterly complained they couldn't buy a loaf of bread or a gallon of gasoline without being exposed to casino-style gambling, and legislators responded by yanking every machine throughout the state in an unprecedented move." The issue no doubt cost the lottery quite a bit in cash and reputation. Some have argued that the incident even kept the agency from looking into alternative technological sales techniques for years to come.
Today's slot machines have numerous types of games to choose from regardless of a player's preferred stakes, theme, or features. There is literally something for everyone and slot manufacturers offer players numerous types of slots with differing gameplay and options. Knowing about these different types of slots can help a player better plan out what to play on that next trip to the casino or when playing a slot online. When playing slot machines, the goal is to make that bankroll last as long as possible and know which games make your cash last longer might be worth knowing. Also, knowing which games complement your own gaming interests and style will also make your gaming experience more entertaining. Keep reading for a complete guide to the different types of slot machines available to players. 1 – Single Coin Slot As the name implies, these machines allow players to wager only a single credit on each spin of the reels. With the casino industry now embracing video technology and the ability to play multiple credits, these types of games are basically obsolete. Players may find some of these games at a casino offering a vintage slot experience. Pros: Bankroll lasts longer because of limited credits per spin. Cons: Smaller payouts, fewer options. Extras: These games offer a more vintage slot machine experience. 2 – Multi-coin/Multi-line These types of games have been around for about two decades and have only become more advanced in recent years. These games put slot players in control over how many paylines or stakes (coins/credits per line) they'd like to wager. The paylines you play, the more chances you have to win. Playing a higher number of coins per line also means higher payouts for wins. These are the usual types of games a player finds in modern games and the use of computer technology makes these options much more prevalent. Pros: Numerous stakes and payline options. Cons: Players may be tempted to play higher stakes, bankroll could be sapped faster. Extras: Some games have numerous paylines, meaning even one cent per line can really add up. 3 – Multi-line These are older machines that were the precursors to multi-coin/multi-line slots. These games allowed players to select multiple paylines, but were limited in stakes. Players could only select one coin per line when spinning the reels. The games have since been passed over in popularity for the ability of players to select more than one coin per line. Pros: Ability to play multiple paylines but with limited stakes, bankroll can last longer. Cons: Players may want higher stakes, and smaller payouts than what multi-coin/multi-line games might offer. Extras: Multiple paylines were created as a way to offer slot players more action per spin. 4 – Buy-a-Pays These types of machines base the number of winning combinations possible on the number of coins or credits played. For each additional credit, a player unlocks more winning possibilities. A machine's payback percentage may be quite a bit lower because of one less coin put in the machine. Check the pay table to determine if you're at a Buy-a-Pay game. Pros: Players choose the number of coins to play. Cons: Missed winning opportunities because not playing more coins can frustrate players. May drain bankroll faster seeking more payout options. Extras: Some bonus features may not be available if not playing the maximum number of coins. 5 – Hidden Buy-a-Pays This is a version of the Buy-a-Pay style of machine, but these machines require players to wager the maximum number of coins to achieve some of the bonus events available in the game. This can be frustrating for some players because of the cost that can be involved with playing max coins, but this also can unlock much higher payout percentages. Pros: Higher payouts, more bonus options available. Cons: May cost more per spin and sap a player's bankroll more quickly. Playing these games can be a more frustrating experience. Extras: Some games with may offer much higher RTP (return to player) percentages when playing max coins – as high as the upper 90s and even 100%. 6 – Straight Multiplier Unlike the Buy-a-Pay machines, these games unlock all bonuses and game features with a single coin. A player can also double the payout possibilities or a second coin and triple those opportunities with a third coin. There is no major change on the paytable, a player simply risks more per spin with the opportunity to win even more when a winning combination lands on the reels. Pros: Players decide the number of coins they want to risk and can see more winnings per playing. Cons: No additional bonus opportunities for playing max coins per spin. Extras: Double Diamond machines offer a popular straight multiplier game. 7 – Bonus Multipliers These games are very similar to the straight multiplier games but come with a bonus up top on the pay table for players wagering the maximum number of credits per spin. These jackpot payouts are rare, however, and the other payout levels do not see a similar bump in pay. Pros: A chance for a bonus payout, which could be considerably higher than other amounts on the paytable. Cons: Takes more coins per line to achieve just qualifying for the bonus, which can drain a bankroll more quickly. Extras: Because the bonus payout is so rare, most slot experts suggest skipping the max payout and play at lower levels. 8 – Progressives Progressive jackpots are games in which players at least have a chance to win massive jackpots as often seen in news headlines. These machines take a small amount out of each spin of the reels and that money is placed in the jackpot prize pool. The prize pool can be drawn from games across a large area, such as entire U.S. states, making the prize pool even larger. Progressive payouts can reach into the millions of dollars, but other nice amounts can also be awarded. Pros: Huge payouts that can be life-changing are possible, but extremely rare. Cons: Players may have to play the maximum stakes and need a larger bankroll. These games also feature higher stakes as well. Extras: The largest progressive jackpot in history came at the Excalibur in Las Vegas in 2003 for $39.7 million. 9 – Combination Slots As the name implies, these games combine elements of other slots all in one game. It is often recommended to wager the minimum amount to unlock all bonus features. Looking at the paytable offers some insight into which features are available and whether the game skews more toward other slot types, such as Buy-a-Pay or Multipliers. Pros: Several options all in one game, sometimes the best of a few types. Cons: The same negatives from the other game types can apply in these games as well depending on what features are available from the other games. Extras: Keep your wager small if possible, but high enough to see the bonus possibilities unlocked. 10 – Wild Play Machines These are a major part of the modern repertoire of video games, offering wild symbols that can offer players a chance to win even more on the reels. The wilds are symbols that can be substituted for other symbols and help create even more winning combinations as you play. Most modern video slots feature some form of wild symbol. The addition of wild symbols by slot manufacturers has been a popular move among slot players who enjoy seeing more action. Pros: More winning opportunities and added entertainment value. Cons: Wilds don't always mean winning spins. Players could also be tempted to wager more per spin with more wilds in the mix. Extras: Some games even feature more than one bonus and the appearance of some of these symbols can even bring about more bonus features. 11 – Video Poker While many may not realize it, video poker is grouped among slot machines but features much different gameplay. These games offer a much different experience and are based on the traditional Five Card Draw Poker with a random number generator determining how the cards are dealt. Players actually interact with the game and decide which cards they'd like to hold and which they like to discard and draw. There are numerous versions of Video Poker including Jacks or Better, Deuces Wild, and more. The games pay out more for more coins in the game, just check the paytable to determine what works best for your own bankroll. Pros: A more analytical game that tends to bring a more laid-back gaming experience. Players can get better odds with practice and learning basic strategy. Cons: There are fewer favorable games today and learning the correct strategy can be time-consuming. Extras: Unlike slots, savvy players on games with better rules and payouts can actually reduce the house edge significantly and sometimes even tip the edge in their own favor. 12 – Multi-Game Machines These games often feature several options for players to choose from and are often found at bar tabletops and other locations where players may be relaxing and might want to drop in a few bucks on a whim. Players will often find slot games along with Video Poker, Blackjack, Keno, and other options. Pros: Laid-back gaming with several options to choose from. Simple gameplay doesn't always mean you have to be located in the main gaming floor of the casino. Cons: Some games, such as Video Poker and Blackjack, may not include the most favorable odds. Extras: For those who enjoy a nice drink at the bar, these games can often include some free cocktails for those playing. 13 – Video Slots Video slots are more of a generic term used to describe modern slots that feature excellent graphics and features. The "reels" on this game are found on the video screen and players will also find plenty of extras not found in classic mechanical reel games, such as bonus games, multiple paylines, and free games.. Pros: Advanced graphics and sound. Numerous features like bonus games and more. Cons: No classic mechanical gaming for those who enjoy some vintage-style play. Extras: Available in multiple stakes and themes. 14 – How to Choose a Slot Type Considering some of these options will help you determine which games might best fit your own personality – or better yet, your bankroll. Those on more limited budgets will want to make sure those bucks are stretched over a longer length of time to make for a better gaming experience. Players with larger bankrolls may not be as concerned about drought in winnings and instead may be searching for even bigger scores when some payouts do come their way. Perhaps your personality is just in favor of more action on the reels and you get bored a little when those winnings don't always show up – even when some of the horse wins may not even be large enough to cover the cost of a spin. Some players just like seeing some wins along the way. Maybe bonus features and wild symbols are a bit more fun for you when spinning some reels. There are slot machines in the above categories for all types of players. Choose some that fit your own wagering style and personality. Here's a quick guide on games to consider. Personality type or trait Games to play Seeks more action and wins Multi-coin/Multi-line, Wild Play Machines, Video Poker, Multi-Game Machines More interested in bigger payouts Buy-a-Pays,  Progressives Smaller bankroll Single Coin Slot, Combination Slots Larger bankroll Bonus Multipliers,  Progressives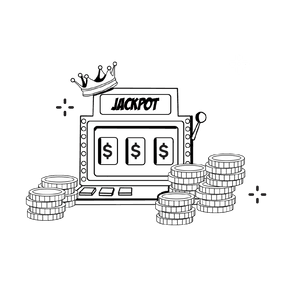 A major part of playing slot machines is the dream of winning a jackpot. Seeing those reels on the slot line up just right for a mega payout would be the ultimate rush for many gamblers. Maybe a new house would be in order or perhaps the vacation of a lifetime? Those are just a few of the dreams that can come with playing a slot and hoping for a jackpot. But maybe those new to the world of slot machines may not exactly know the ins and outs of how a jackpot works. Keep reading to find out everything that goes into winning a slot jackpot. 1 – What is a jackpot on a slot machine? When a player spins the reels of a slot machine, the symbols on the reels represent either a winning spin or a losing spin. While a random number generator (RNG) within the machine's software that actually determines a winning spin. Those symbols show that result. If different symbols align in certain combinations, players have an opportunity at some winnings. A player doesn't need to know exactly how the reels aligned for a payout as the video screen will show the various paylines that worked out for a win. The slot sends that money right to your bank on the machine. In some circumstances, those payouts can go above and beyond the average winning spin. These are called jackpots and are highly sought-after by most players. These are the types of wins that most players think about when playing. Players winning millions of dollars may come to mind and that does happen on occasion. Those uber-jackpots are rare, however, but there are other levels of jackpots that you can cash in on as well. These may not be in the millions but offer some substantial prizes as well. 2 – How do you hit a jackpot on a slot? Most slot machines offer at least some kind of jackpot. Certain symbols may trigger these payouts with many games offering some sort of larger than normal payout. Those eye-catching payouts that make news headlines usually come on progressive slots (more on those below) that are connected to numerous other machines. However, non-progressive slots can offer jackpots as well. As noted, those can come in varying tiers such as: Mini – The smallest level of a jackpot, perhaps up to $50 or so. These are more often awarded than others listed below. Minor – This is a step up from the mini and players may expect a few hundred bucks or perhaps into the thousands. Major – Another tier up from the Minor but this could reach a few thousand dollars. It's important to note that exact payouts on all these levels depends on the slot machine and these can vary. Mega – This is huge payout that may see a player collecting tens of thousands of dollars. These can include a "hand pay" meaning a casino employee will come verify the win and pay the player "by hand." Those new to playing slots may wonder exactly how a slot machine "knows" when to pay a jackpot. As noted, a slot's payouts come completely at random. Some players mistakenly believe they can "track" when a machine is going to payout. That is false. A machine's payout is based solely on the random number generator. A slot can pay out a huge jackpot at any moment or it may be a long time before sending out some significant dollars. A major jackpot may be sent out and then that could be followed up quickly with another nice payout shortly after. Some slots may go a while before awarding a jackpot – because all payouts are random. Most players may not know, but video poker is actually a form of a slot game. Players make a decision on which cards to keep but the games are really considered a slot. In January 2023, a player at Caesars Palace in Las Vegas won two jackpots within 15 minutes of each other. The wins occurred on the same machine on Friday the 13th, with a $100,250 payout at 1:09 a.m. followed by another $100,500 at 1:24 a.m. This certainly shows just how random these machines can be and the player walked away with a total score of $200,750. Everything here involving jackpots also applies to playing online slots. Most online real money online casino platforms and even social media slot operators offer players the chance at winning some jackpots. That includes Jackpot Party, where players have numerous slots to choose from. Many online operators offer even more slot options than players might find in a live casino. Players can win a jackpot right from their computers, cell phones, or tablets devices. For those aiming to win big, our slot machine tips guide is a treasure trove of winning strategies 3 – How often do slots pay out a jackpot? Players have no way of knowing exactly when a jackpot will head their way. Higher limit slots tend to pay back more money back to players than some of those at lower limits. Since you now know that the RNG determines payouts, you know that seeing those bells and whistles signifying a jackpot can come at any time. However, there are some times when players have a better shot at jackpots and some big payouts than others. Here's a look at a few of those opportunities as well as some key symbols that can go hand in hand with major payouts. Bonus Games – These are extra games that can be triggered when certain symbols make an appearance on the reels. These can be seen on different screens and may offer a different type of gameplay that the base game players have been playing. These can often include some interactivity where a player has to make a decision or a selection. These often can reward differing jackpot levels as well. Free Spins – As the name implies, these offer players some extra spins that don't take any credits from their bank. These are also triggered by revealing certain symbols or combinations on the reels. These can range from just a few to many spins and usually offer more chances to win big prizes. These sequences also come with some extra excitement as players rack up reward after reward. Pick'em Games – This is a type of bonus game where a player may have to match symbols, pick cards, or make some other selection in hopes of revealing or reaching some major prize or jackpot. Scatters – These are symbols on the reels that are usually more valuable and sought-after than others. They usually trigger some other event such as a bonus game or free spins. Wilds – These symbols can help a player win more, perhaps even a jackpot, by functioning as a substitute for other symbols. These can help deliver you more winning combinations in the process. If you are one short of making a nice combination on the payline, these can help deliver that payout after all. How often all the above occurs depends on the luck of the draw – more specifically, the slot machines internal random number generator and programming. 4 – What are progressive jackpot slots? That's the kind of news story most slot players hope would focus on them. But when you consider just how many slot machines there are in existence and how much is put into them at any second of the day, these types of jackpots are extremely rare. When these payouts do occur they come on what is known as a progressive slot. These games are linked together across a certain region, area, state, or through some other method. As players put in credits, a sliver of each spin is sent to the progressive jackpot pool. As more players insert cash, the prize pool grows "progressively" as well until a player hits it big for a mega jackpot. Like non-progressive machines outlined above, however, these games also usually offer several tiered payouts as well. It's important to note that these machines' payouts are also based on a game's random number generators. Casinos and players have no input on how or when these are paid out. The slot machine doesn't have any kind of schedule or set routine on when to pay out jackpots, they just occur at any time. And when it comes to progressive slots versus non-progressive slots here's a look at some of the key differences and similarities. Progressive Slots Non-progressive Slots Jackpots Can be large mega jackpots in the millions May be large but not as big as seen on progressive games Betting Limits Tend to be higher Can start as small as one cent per payline Max Coin-in? Usually required to qualify for progressive jackpots Not necessarily needed, but may be required for higher payouts on the paytable Popularity Many players enjoy trying for bigger jackpots Many players enjoy smaller limits and regular payouts Game types Numerous themes and options Numerous themes and options 5 – What happens when you win a slot jackpot? You've got that lucky charm in place and ordered a nice cocktail. You're parked in front of one of your favorite slot in your favorite casino. There's a buzz in the atmosphere as you drop in a few bucks and start spinning those reels. Then … it happens. Those symbols line up just like you'd dreamed they would. Maybe you've chosen a progressive machine or maybe just a normal non-progressive slot machine. Either way the screen shows a massive jackpot heading your way complete with special music, sound effects, and graphics. You've lived every slot player's dream and actually cashed in on a major payout. But what happens next when you actually defy the odds and hit a jackpot? What's the procedure to collect your winnings at the casino? That depends on the casino and jurisdiction, but these situations generally look like this: The machine will often instruct you to wait for a casino attendant. You'll be asked to fill out a tax form and provide an ID. Taxing entities usually get a cut of the winnings as a player's income. If your payout is under $25,000, the casino can usually hand out cash or write you a check. The casino has other options for larger payments, such as a wire transfer. Players who win an extremely high amount often have the option between a lump-sum payment or an annual annuity payment. These winners are often given a couple months to decide now they'd like to receive that payment. Hopefully, you'll be lucky enough to see the entire process on that next trip to Las Vegas or even your own local casino. Online platforms follow a similar process when it comes to tax reporting. Grab that lucky charm and hopefully your next slot adventure is a winner! 6 – Frequently asked questions What is a jackpot on a slot machine? A jackpot is a larger prize awarded on a slot for finding certain combinations on the casino reels. These can vary in size from smaller payout like $50 all the way up to mega payouts in the millions of dollars. What is a progressive jackpot? These are the mega payouts that players may read about in the news. Progressive slots are linked over a certain area with a small amount of each spin going into the prize pool. That prize pool continues to build until a player cashes in for an enormous jackpot. Players can also win smaller jackpots from that prize pool along the way as well. These can be smaller than the mega jackpot, but can still be significant. Players on progressive machines can usually expect to play higher limits and usually the max bet to qualify for the progressive jackpots. How often do slot machines award players with a jackpot? There is no way to know. Each slot utilizes a random number generator within the game's software that ensures all payouts are completely random. There is nothing a player or casino can do to affect this. Some players believe a machine is "due" to pay out. That is a misnomer and payouts are solely determined by the RNG. Some may pay off a few times in a rather short period of time while others may see an extended time between major payouts. Can I get an edge on certain slot machines that may result in a jackpot? Slot machines are entertainment and the house always has an edge. That varies by property when it comes to return to plater (RTP), which is the total coin-in that property sends back to players. Players can't gain an edge in slots, but the higher the RTP on a machine, casinos, or certain betting limits at least means you have a better chance of recording a winning session.