slots world
Welcome to 'Slots World' on the Jackpot Party blog! Dive into the exhilarating realm of slot machines with us. Discover the thrill of the spin, unravel the mystery of jackpots, and get closer to that life-changing win. Your journey into the captivating world of slots starts here!
1 – Going Big The size of a slot may not necessarily matter when it comes to your chances of taking away a jackpot or some nice winnings. But a few slots stand out just from their sheer enormity. The largest slot comes with quite a unique twist. The Slotzilla zipline experience not only offers visitors plenty of thrills flying through downtown Las Vegas, but also doubles as the largest slot machine in the world. The game checks in at 128 feet tall and comes complete with video screen reels and even a handle in case a giant wanted to give the machine a spin. When it comes to a more traditional slot machine experience, that just happens to be enormous in size, downtown Las Vegas is also still the place to be. Just inside the Golden Nugget, check out the giant-sized slot that often draws plenty of onlookers. This four-reel machine is about 8 feet long and the novelty of the game alone is worth a few spins of the reels. The Four Queens also housed a gigantic slot machine for years. Aptly named the Queen's Machine, this game checked in at 10 feet tall and 9 feet wide. Once known as the largest slot in the world, the device featured enough seating for six players, who each had their own individual betting options. Also in Las Vegas, Bally's (now rebranded as Horseshoe Las Vegas) was home to the super-sized Big Bertha slot. Named after a World War I German howitzer, the machine reportedly cost $150,000 to manufacture. Now retired, Bertha measured 8 feet tall and 5 feet wide, with three huge reels driven by a five horsepower electric motor and 20-inch chain wheels. Super Big Bertha eventually replaced the original, measuring eight feet tall and 6.5 feet wide with eight reels. These mega machines brought in plenty of players looking to hit it big on these big machines. 2 – Gridiron Gambling This slot stands out for its actual location, not necessarily the game itself. Most gambling and sports fans might think a slot machine right behind the end zone on a football field seems a bit bizarre. But the University of Nevada, Las Vegas, isn't like every other college football program. Many teams use some form of motivational sideline gimmicks for players who shine on the field in various moments of the game. For example, Virginia Tech has used a lunch pail since 1995. The week's defensive player of the game brings the unique trophy to practices, meetings, and the next week's game – ready to "go to work." In 2021, UNLV debuted its own take on the sideline gimmick. The Rebels installed a "turnover slot machine" that seems fitting for Sin City. The slot was designed exclusively for the team and earned high marks from players, bringing some spinning-reel excitement to big-play celebrations. "I really wanted to somehow implement a slot machine," UNLV football's chief strategy officer and director of recruiting Shelby McIntyre told the Las Vegas Review-Journal. "I wanted the slot machine to win every spin, because it's kind of a letdown if you go and spin and you don't win." For the team, this game is always a winner. Here's a look at the UNLV slot in action. 3 – Taking 'Grease' for a Ride Fans of the Grease film and musical featuring John Travolta and Olivia Newton-John may want to give the slot machine version a spin. The game features characters from the film such as Sandy, Danny, and others. Set in the 1950s, the game also includes classic cars, plenty of 1950s nostalgia, and popular songs from the film. The game's bonus game even offers a look at the Rydell High School yearbook. Clips of the 1978 movie even appear while spinning the reels. As Danny Zuko, might say – it's electrifying. When the game debuted, many slot players could really get a feel like they were a real part of the Grease crew. That's because rather than just housing the game in a traditional slot cabinet, there was a bit more to the experience. Fitting for the film, early games took a seat in front of a row of the slots built right into a hot rod. Players can feel like they are part of the action and check out a classic car that looks like it's right from the Grease set. It's a cool aesthetic addition that no doubt turned plenty of heads. 4 – The Wheel Deal In 2021, auto sales company Carvana ramped up the car-themed slot machine angle even more. The company debuted one of its car vending machines in Las Vegas. Customers can shop for more than 20,000 used cars online and schedule a pickup as soon as the next day at these vending machines across the U.S. However, the company focused on a bit more of the slot machine angle when unveiling the Vegas version. Customers heading to the 11-story "car slot" will find a colorful, glowing glass structure that can house up to 39 vehicles with a wonderful view of the Sin City skyline in the background. Cashing in for a car is a regular part of many casino promotions as a reward or jackpot, but the Carvana slot delivers the car itself. When playing on this machine, buyers are even given a special oversized slot token. Once dropped in the machine, the vending process begins with a car soon hitting the payout area. Buyers can grab their keys and then drive off with their new set of wheels feeling like a winner. 5 – Horsing Around Fans of horse racing and slot machines can combine both of their interests in the Fortune Cup horse racing game. Technically a slot, the game plays out much differently than dropping some funds in a traditional reel game – because there are no reels. Instead players make selections as at a realistic looking three-dimensional horse track. When it's post time, the mechanical horses then race around the track before paying out winners and losers. This can be a great way to spend some time in the casino and play a truly unique game. This may be the next-best thing to visiting a track in person and Fortune Cup can now be found at numerous casinos. Another horse racing slot version is Sigma Derby, an older precursor Fortune Cup. This classic horse racing machine features some vintage fun with players dropping in coins instead of cash. The game can still be found at a few casinos including at the D Las Vegas downtown. The old school game is a bit more primitive than Fortune Cup with less realistic horses making their way around the track, but that's all part of the fun. Snag a handful of quarters at the change machine and place your bet – or perhaps even a quinella. Then watch these mechanical horses and jockeys race around the track. Hopefully your horse is a winner! 6 – Robot Wars It's been a banner year for fans of robot fighting. The Battlebots Destruct-A-Thon show debuted in Las Vegas, bringing the mechanized fighting from the popular TV show up close and personal for Sin City visitors. For those new to the show, teams build varying robots that battle it out each week in the BattleBots Arena. Builders spend thousands of dollars to build these bots, which can weigh up to 500 pounds. Fights can feature plenty of sparks, fire, weapons like hammers and saws, and even bots getting flipped high into the air by their opponents. Beyond the Vegas show, a BattleBots slot machine also debuted in 2023 as well. Players can try their luck on the game as they check out some robot fighting right on screen. The game debuted at the Silverton Casino in Las Vegas and what's cool about playing at the location is that some of the classic robots right from the show are housed right next to the games. Fans can get in the ring at the BattleBots slot as they check out some of their favorite fighters – complete with plenty of battle scars. Some of those on display include Tombstone, Skorpios, Jackpot, and Ginsu, with many features in the slot. Gear up on that next trip to Vegas and perhaps you'll walk out of the BattleBots slot arena as a winner. Here's a first-hand look at the game at the Silverton.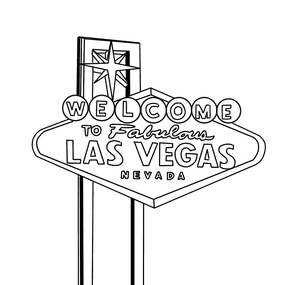 Those new to playing slot machines may be intimidated on that first trip to a casino or even when opening a virtual gaming site to play online. But there isn't much to worry about and putting a few bucks in a slot offers a chance at some gaming fun including on that next trip to Las Vegas. If you're new to the world of slots, getting a general knowledge of what to expect is simple and a few concepts will help on that next trip to Vegas. Perhaps that could even mean bringing back some winnings after a few nice sessions at the slots. Keep reading to learn more about how to play slots in Vegas and what to expect. How to play slots in Las Vegas While casinos offer plenty of entertainment options, from table games to big-name shows to sports betting, slot machines have become the most popular form of casino wagering in recent years. They are simple to play and modern machines offer plenty of amazing graphics, sound effects, and fun beyond vintage games that may have simply featured three reels spinning with a few symbols on each. Instead, slot fans now can find games with slot themes of every variety. Pop culture has become a popular theme in recent years. Players can expect games featuring: Movies and TV shows Music bands and singers Animals and nature Activities such as sports Asian-themed slots Video poker And much more There is literally something for everyone and at every limit level as well. Most games start at simply one cent per payline, the lines used on the reels to designate winnings spins. Now that you know a little about these machines, how exactly do they work? A slot is basically built around a set of reels that spin vertically. In the old days, these were real mechanical machines with symbols that were used to show a win if they lined up correctly on the payline. Modern slots, however, are based on software and RNGs (random number generators) within the machine. Reels are also mostly represented on a video screen now on most games. Players no longer need to pull a mechanical reel to activate the reels, and can simply press the "spin" button. Click here for further information on slot machine reels. Modern slots also offer more paylines to add more opportunities to win. Players now enjoy bonus games, which may even require user interactivity, and free spins to add even more chances to win. Wild symbols can also substitute for other symbols on the reels to make for extra winning combinations. Players new to a slot may want to check the pay table as well when starting to play. This is usually located on the video screens and shows the best winning symbols and combinations – including what needs to align to win a jackpot. The entire process of playing a slot in Las Vegas or at any other casino is simple and here's a guide with a few concepts to remember. Playing Slot Machines Feature Result or meaning Spin button Initiates the slot reels Symbol Images on the reels are used to represent winning spins. Paytable Shows possible winning combinations to watch for Paylines Lines used to determine winning spins. The slot will indicate all winning spins. Scatter A symbol that can initiate a bonus game. Wild Used to substitute for other symbols and create more winning combinations. Credits Money put into a machine. Jackpot A higher payout is rarer than a normal winning spin. Bonus game An extra game that may require a different screen or feature. These offer players a chance to win more and bigger prizes. Free spins A feature on many games where players can be rewarded with extra spins that don't take away from a player's credits. These offer players more chances to win. Click here for additional slot terminology. How to play progressive slots in Las Vegas Players new to slot machines may have seen occasional stories in the news about eye-popping jackpots occasionally paid out to players. These can top $1 million with the largest jackpot ever paid checking in at much more. In 2003, a player at the Excalibur Casino in Las Vegas hit a $39.7 million jackpot after depositing $100 in a Megabucks machine. This type of machine is called a progressive slot machine. These games take a portion of each spin and place that into a separate prize pool. The games are linked together in a certain jurisdiction or area, and that prize pool continues growing until someone hits it big and scores a massive chunk of the total prize pool. This is what allows a slot to pay out such staggering prizes. Players dropping some cash in these games also have chances at some other smaller, yet still large, jackpots as well. Most casinos in Las Vegas as well as in other casino destinations offer at least progressive slot games. These offer chances at massive paydays but it's important to remember: Massive jackpots are rare Most progressive slots require players to play maximum credits to qualify for the largest jackpots Some progressives require higher stakes than non-progressive slots Those traveling to play in Vegas will find many opportunities to try out a progressive slot machine. Playing progressive slots offers a chance to dream about what it might be like to really hit one of those huge jackpots. That likely isn't going to happen, but some nice wins could still come your way as you try to hit it big. To increase your chances, consider exploring our How to win at slots guide for valuable insights. Are slot machines "rigged" in casinos? The quick answer to this question is no. Players must realize, however, that slot machines feature a house edge. The games pay out a certain amount back to players while the casino keeps a certain amount for itself. That house edge can't be overcome, so it's important to realize that. However, playing slowly and within your means can make for real entertainment. The RNG within the slot determines if a spin will be a winner or loser, no matter what a player does. Here's a look at a few questions some players new to slots might have: Do slot machines pay out less on the weekends? Answer: No, slot results are based on the RNG and the software within the machine no matter what time of day or week. The machines generate random results and your win or loss is based on a random result. Do casinos put the "loosest" slot machines near entrances? Answer: This is also a myth and the game's performance is based on the RNG and internal programming. These games are basically computers and provide random results. Are some casinos due to pay out a jackpot? Answer: This is also a monomer and come machines may pay out jackpots two or three times within a certain amount of time. Other times they may experience a "drought" before paying out. The results are random based on the random number generator. How to get free play in Las Vegas? Free play refers to a slot that a player receives without having to use any of his or her own money. Players can actually cash in for real winnings with these spins and it's always worth taking advantage of these bonus spins when they are available. How does one actually get some free spins in Las Vegas or at other casinos? Many properties offer players some free play simply for signing up for the casino's rewards card, especially some of those located away from the world-famous Las Vegas Strip. A rewards card is always worth getting as well because if you're going to play slots, table, games, or video poker, you might as well earn points toward some of those rewards. Many properties "comp" players with free meals, hotel rooms, and other prizes depending on the amount they play at the casino and the number of points accrued. Those rewards can also include free play sometimes as well. Players may be rewarded with a certain number of spins or a certain amount toward playing. Any winnings collected during these spins can be cashed in for possibly even bigger prizes. A rewards member may also even be invited to a slot tournament. These are sometimes free or may have a minimal buy-in, and have players competing on the slots in a tournament-style competition. The goal is to beat other players within a certain time limit with a chance at some nice cash or prizes put up by the casino. Click here for further information on slot tournaments. Free play can be a lot of fun and doesn't cost a player anything with a real chance to win. What is the best time to play slots in Las Vegas? This question may actually depend on the person. Weekends tend to be the busiest and finding a spot at your favorite slot might be more difficult because of so many visitors looking for some winnings themselves. However, those who like the energy of a busy casino may want to hit the slots in the evening or on a weekend. There may be a bustling energy when visiting a casino during this time. On the other hand, for visitors who like a more subdued feel with plenty of room to roam, the morning or daytime might be a better option for playing some slots in Vegas. There tend to be fewer players during this time, which might make for a more relaxed experience. Earlier in the week can also be a good time to play some slots as well. There tend to be fewer players in town and you may have better access to your slots of choice. There is one thing to remember when it comes to the best time to play slots: the actual games are unaffected by the time of day or day of the week. Slots don't pay out at certain times over other times. As noted, the computer programming within the slots determines a payout at random. In fact, the RNG determines a winner as soon as the "spin" button is pressed, zipping through millions of combinations almost instantaneously. That next jackpot may pay out on Monday at noon, Friday at 7 p.m., or Sunday's early morning hours at 4:33 a.m. You just never know. When it comes to winning, players have no real insight into what's the best time to play a slot. Those nice payouts and jackpots come at completely random times. Do casinos get rid of slot machines that pay out too much? Many players may think the casino has stacked the deck against them. In a sense, that's true when it comes to the idea of the house having an edge over players. However, casinos mostly just want to keep slots on the floor that players enjoy and keep playing. Remember, casinos generally keep a percentage of the entire coin-in to their slot machines. That means they make their money from players actually playing at the slots. That's why casinos offer players free drinks and the chance at comps like free meals and rooms. The casinos want players gambling and are less concerned with player payouts – property managers know they have the edge in the long term. Those games that don't receive much play are generally the ones that can be removed. More popular games that are generating plenty of coin-in may be repositioned into better locations and properties may also add more of them. The payout to players is often determined by the slot manufacturer and referred to as RTP (return to player). That's the total percentage of coin-in paid back to players overall. The higher the RTP, the better the chance of a payout for players. This figure also can apply to casinos, gaming jurisdictions or areas, individual slots, a section of games (such as high limits), and more. Sometimes casinos may even make changes because of player interest. In recent years, many Las Vegas properties have phased out a lot of the nickel slots at their properties. Penny slots have become more popular and replaced many of those former nickel games. Those one-cent slots, however, have numerous paylines and each spin can cost much more than a penny. As TripAdvisor notes: The casinos didn't really mind, because the penny machines have a much lower payback percentage. How often does someone win big in Las Vegas? This may be a hard question to quantify. What may be a large payout to one person may not be the same to another person. Players all across Las Vegas book winning sessions at the slots on a daily basis. Players also record five- and six-figure jackpots on a regular basis in Las Vegas as well as in other casinos around the world. It's important to remember that the house holds an edge over slot players and that's just a fact players have to deal with. Slots are meant for entertainment and if you book a nice win, so much the better. When it comes to major jackpots in the $1 million-plus range, those are much rarer. These seem to occur a few times a month and make headlines when they happen. But winning at that level certainly isn't the norm. As noted, these payouts generally come on progressive slots where players play at higher limits with the max bet in place. These may offer the opportunity at bigger payouts but can also eat away at a player's bankroll. How do I pick a slot machine to play in Las Vegas? Picking a slot machine is totally dependent on a player's mood or interests. There is literally something for everyone and every taste – from modern machines featuring pop culture to classic games with lucky symbols like 7s, fruits, and more. Those who like to cash in on frequent spins will look for games offering a low variance of payouts. That means they pay out small and medium payouts more frequently while the larger payouts are rare. Higher volatility slots tend to pay out less often but often larger payouts when they deliver a win to a player. There are numerous online sources to check out some of your favorite slots and how they stack up in these areas. Considering RTP is also a good idea and there are numerous online sources, including slot manufacturer websites, that offer this type of information. A higher RTP means more money is paid back to players and you may have a better chance at winning. There are numerous online sources available to check out various Vegas casinos' RTP as well as those percentages for individual games and areas. Frequently asked questions What are progressive slots? These are games that are linked together over a certain state or region and offer chances at winning mega-jackpots that often make news headlines. These payouts can go into the millions, but usually require players to play at max credits to qualify for these giant jackpots. The huge prizes are achieved by funneling a certain amount of each coin into the jackpot prize pool. Players can also expect other jackpots on these machines that may not be in the millions but can still be large. Are Las Vegas slots "rigged" by the casinos? No, slots are programmed to pay out a certain percentage of all coin-in to the machine. Payouts are based on the RNG (random number generator) within the game's software. This ensures a payout is made completely at random. Some machines may seemingly pay out more frequently at times while at other times they may seem dormant and not paying out any major payouts. This all depends on the machine's RNG. Casinos take a share of the entire coin-in to the machines. They have little need or incentive to actually rig the machines as they also have a house edge and always win over the vast majority of players over the long run. Do Vegas casinos get rid of slots that pay out too much? Again, payouts are based totally on a machine's random number generator. Properties' slot changes are usually more based on player demand for gaming than on whether a certain machine has paid out a lot lately. With their house edge, casinos simply want players at the machines as much as possible. They want their share of coin-in to be as big as possible.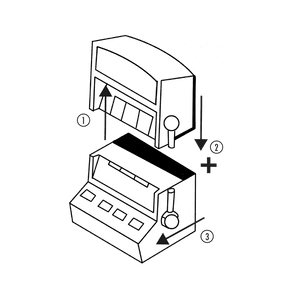 Any gambler who's watched a vintage movie about Las Vegas has likely noticed the iconic mechanical slot machine. These traditional slot machines, unlike today's games which rely on a random number generator, operated using tangible moving parts to determine outcomes. Charles Fey from San Francisco is credited with inventing the very first mechanical slot machine in the late-19th century, aptly named the "Liberty Bell." Since its introduction, slot machines have evolved with various technological advances. Yet, for many years, players' fortunes depended on the intricate mechanics of these beloved machines, where wins and losses were determined by gears and levers rather than digital computations. Keep reading to find out a bit on how these mechanical slot machines worked and if they can be found for playing today. How Do Mechanical Slot Machines Work? Most slot players take the act of popping a few dollars in a slot machine or opening up their mobile phone or laptop to spin some reels for granted. It's pretty easy to get in on the action and modern games feature plenty of "bells and whistles" – from high-definition video with mind-blowing graphics to cinema-style sound effects to easily-changeable betting options. But these types of options weren't always the case. Early machines featured single denominations of stakes and very few bells and whistles (although bells were a common symbol on early machines). Despite these limited options, early slots were highly popular with gamblers. Machines are the main draw and gambling revenue drivers for most casinos around the world. "There has never been any other gambling device which has produced such enormous profits with so little effort on the part of the operator," Scarne's New Complete Guide to Gambling notes. The author adds: "The slot machine is the only mechanical device with a mechanical banker that collects losing bets, pays off winning bets, and makes fewer mistakes than any human dealer in any casino banking game." Early machines were manufactured in machine shops and made use of mechanical gadgets instead of techno-wizardry, although there definitely was some skilled engineering to make these gambling devices work. Many of these classic games made use of typical machine-style components including: a cabinet (often metal in early days) to encase the mechanics gears levers metal shaft to support the spinning reels notched discs kicker connected stoppers Classic machines may vary a bit, but this is the general idea on how the mechanical inner workings of a slot machine work. A metal shaft is a key part of the machine's functions by supporting the reels (usually only three on older machines), which display various symbols and signify a certain action such as a win, loss, or jackpot. The shaft is connected to a handle protruding from the machine (hence the nickname "one-armed bandit"). Some modern machines feature a handle as well, although they really only activate the slot's computer software. But in these older machines, the handle actually worked to get the mechanical reels spinning and in motion. A braking system brings the spinning reels to a stop to signal a win or loss. Later machines also made use of sensors to enable payouts based on the position of the reels. More advanced mechanical reels eventually also used coin detectors to initiate the game after a coin was inserted into a "slot" – giving the games the name "slot machines." This mechanism released a brake so a player could move the handle and go for a spin. Here are a few of Jackpot Party's most famous Vegas slots: What is the Kicker and Stoppers? There's a bit more to this mechanical process with devices called "kickers" and "stoppers" playing a major role. The three reels on the central shaft also house three notched discs. A second shaft supports the slot kicker. This piece is made up of three paddles that intersect with and push against the disc notches. This second shaft also supports several connected stoppers, which protrude into the disc notches. The kicker and stoppers are joined to springs, which lock them in a "standby" position. When the handle is pulled, these are released until they come to a stop and the reels display that spin's results. Line them up just right and some slot token or cash are headed your way. The actual specific mechanics of the machine varied by manufacturer, but as noted, this is the general idea of how mechanical slots work overall. It seems as the world became more industrialized and new manufacturing processes gained favor, creating a machine that mixed entertainment and gambling just seemed inevitable. Who knew how immensely popular these games would actually become? "With the emphasis on streamlined production and mechanization that came with the Second Industrial Revolution in the late 19th Century, it was only a matter of time before someone invented a machine that could help people gamble faster and more efficiently," author David Schwartz notes in Roll the Bones: The History of Gambling. Which Pays Better, Video or Mechanical Slot Machines? Part of the fun of playing a slot is the hope that a nice win is heading your way. But cash payouts weren't always the case. Charles Fey invented the first coin-paying slots in San Francisco in 1895. Earlier machines were more mere amusement devices and paid out prizes such as: cigars chewing gum candy more free spins on the machine free drinks But Fey's machine revolutionized the gaming industry, transforming this amusement device into a gambling slot machine. His first machine, known as the Liberty Bell, paid out 50 cents when three bells lined up across the three reels. Slots can now be found in casinos throughout the globe as well as online on real-money gaming platforms and in social media mobile gaming options. Gaming options have changed dramatically but the general idea that payouts come via finding fortuitous luck on those spinning reels remains. Obviously, as advances were made, payouts advanced beyond that initial 50-cent win on a Liberty Bell. Players could wager higher denominations and also win on multiple lines. Modern video slots offer much easier ways to win at much higher denominations. However, players must also be willing to wager more per spin because of so many paylines now available to players. Modern slots also offer the chance to win progressive jackpots as well, which can reach staggering sums. These are reached by games being linked across numerous locations and jurisdictions. A small portion of each spin is put into the progressive payout pool and players getting extremely lucky can take all or even a smaller share of that total. In general, players now have many more opportunities to win on a video slot machine or a game with spinning reels but also using modern software and technological engineering. How Do Mechanical Slots Produce Random Results? The mechanics of a mechanical slot help produce random spins based on the actual spinning of the reels. The kicker and stoppers eventually help bring them to a stop as the reels begin to slow. Is this truly random? That depends on one's perspective. But in the age of computer software, probably not a perfectly random outcome. The mechanics of these games may have favored certain results occasionally but manufacturers were working with real machine parts and worked to make these results as random as possible. Gaming commissions also worked to make sure these were fair games. This is much different than modern slots. These games make use of a random number generator (RNG) to predetermine an outcome before a player even spins the reels. The software predetermines the outcome based on slot machine algorithms for a completely random result. Modern slots are much more computer and software than an actual machine. How to Fix Vintage Mechanical Slot Machines? Many people love the feel of old mechanical slot machines, but sometimes they can have problems. Here's a simple guide to fixing the most common issues: Safety First! Before diving into repairs, always remember to unplug the machine or ensure it's not connected to any power source. You're dealing with metal parts, and safety should always be a priority. Jammed Coin Mechanism: A frequent problem with mechanical slot machines is the jamming of the coin mechanism. Solution: - Open the front panel using a slot machine key or a suitable replacement. - Carefully remove the coin mechanism from the machine. - Inspect for foreign objects, bent coins, or debris. If found, gently remove them. - Check moving parts for any visible wear or damage. If worn out, consider replacing them or seeking professional help. Stuck or Non-Spinning Reels: If your reels aren't spinning, the cause might be a broken or misaligned spring, or an issue with the internal gears. Solution: Carefully remove the machine's back panel. Examine the springs connected to the reels. Replace any that appear stretched or damaged. Check the internal gears. Clear any debris or accumulated dirt using a soft brush. If gears appear worn out or damaged, sourcing replacements might be necessary. It's advisable to consult with a specialist if you're unfamiliar with the gear system. Non-Functional Pull Lever: If the lever isn't working, it could be due to a disconnect between the lever and the internal mechanism, or it might be broken. Solution: Open the side or back panel to access the lever mechanism. Check for disconnections or breaks in the linkage. Reattach or replace as necessary. Apply a light lubricant to the lever joints to ensure smooth movement. Misaligned Payout System: Sometimes, the machine doesn't release coins even after a win. Solution: Open the machine's front or back panel. Examine the coin release pathway for any obstructions and remove them. Check the payout discs and tubes for misalignments. Ensure they line up correctly with the payout slot. Regular Maintenance: To keep your machine running smoothly: Regularly clean and dust the internal components. Apply a light machine oil to moving parts annually to reduce friction and wear. Always handle internal components gently to avoid causing inadvertent damage. What Happened to Mechanical Slot Machines? As computers became more in use in the 1980 to 2000s, slots began to transform. Slowly those mechanical inner workings were replaced by more modern technology. Developers could create more entertaining and innovative games using new technology. Even the use of coins and slot tokens faded away. Players could use cash and then be paid out in vouchers which could easily be used in other machines. All these changes revolutionized the industry and this saw a surge in the game's popularity. Players loved numerous new features such as: user interactivity video clips multiple paylines bonus rounds free spins Pop culture tie-ins such as movies, TV shows, and musical acts Many slot machines began featuring a narrative element or at least a common theme, such as ancient mythology, animals, or almost anything else imaginable that might resonate with players. This new breed of slot machines began replacing those older machines featuring real mechanical reels and inner workings. Many were scrapped but some vintage games remain sought after by collectors. Perhaps you've seen one in a friend's game room or in a museum such as the Mob Museum in Las Vegas. A few Las Vegas casinos still offer the chance to gamble on some vintage machines. Some may feature a bit of computer technology but offer the best chance to gamble on classic mechanical slots. For those looking to play some slots of a bygone era, the best place to find some is probably in downtown Vegas. Grab a bucket of quarters, drop a few in the "slot," pull the handle, and hopefully a nice win is heading your way. Where to Find Vintage Mechanical Slot Machines for Purchase Before purchasing an old mechanical slot machine, ensure it's legal to own one in your jurisdiction. Some places restrict ownership based on the machine's age or prohibit it altogether. Where to Buy: Online Auctions: Websites like eBay often list vintage slot machines. Always verify the machine's authenticity and the seller's reputation. Specialty Retailers: Some shops specialize in antique slot machines, such as San Diego Antique Slot Machines or Nation's Attic. Forums & Clubs: Join slot machine enthusiast forums or clubs. Members might share leads or sell their own machines. Local Antique Stores: Depending on your location, nearby antique shops might occasionally stock vintage slot machines. Classifieds: Check local classifieds or platforms like Craigslist or Facebook Marketplace. Ensure you verify the item's authenticity and the seller's trustworthiness. Buying Tips: Condition Check: Determine if the machine is operational or needs repairs. Consider potential restoration costs. Return Policy: For online purchases, ensure there's a clear return policy in case of discrepancies. Remember, when transporting your purchase, handle with care to protect its delicate mechanisms. Frequently Asked Questions How do mechanical slot machines work? These older machines make use of gears, levers, discs, and other mechanical inner workings to determine the results of a spin of the reels. Early machines featured only machine inner workings whereas today machines make use of software and technology to determine wins and losses. Can players win more on a mechanical slot or a modern video slot? Modern machines offer numerous ways to pay, high denominations to wager (and win), and the opportunity to win progressive jackpots. Did mechanical slots feature random results? The outcomes of a slot were as random as possible based on the technology at the time. The reels spun after pulling the handle and eventually stopped due to the mechanics found inside the slot cabinet.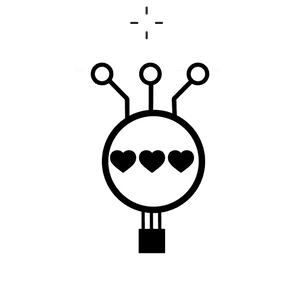 Most slot machine players simply take a seat at a game, insert some cash, and give those reels a spin. But there is actually much more to the results of those spins that involves plenty of advanced computer technology. Modern slots feature advanced software utilizing algorithms to determine random outcomes including losing spins, marginal wins, and even gigantic jackpots on occasion. These software systems use a Random Number Generator (RNG), essentially a computer tool that picks numbers randomly, making sure every spin is unpredictable. Because of the RNG, slot machines provide lots of fun ways to win, keeping the game fair and exciting. Keep reading to learn all about slot machine algorithms and their importance to the gaming experience. Algorithms explained Technology and computer software have made much of what we do simpler. From using cell phones to Internet searches to driving a car, high-tech wizardry makes most people's lives better. Algorithms can play a huge part in this new technological frontier. But what actually is an algorithm? Simply put, an algorithm is a procedure for solving a certain problem or performing some sort of computation. Programmers use algorithms that offer a list of instructions for very specific actions. These can include actions on both hardware and software. "Algorithms are widely used throughout all areas of IT (information technology)," TechTarget.com notes. "In mathematics and computer science, an algorithm usually refers to a small procedure that solves a recurrent problem. Algorithms are also used as specifications for performing data processing and play a major role in automated systems." Many of the daily routines that most people take for granted involve the use of algorithms to some extent. This can range from simple tasks like sorting numbers or more broad actions like making recommendations for users on an Internet site or streaming platform. If you've ever seen a recommendation on Netflix for a show or movie that might interest you, then you've seen an algorithm in action. There are numerous types of algorithms and just a few of those include: Search engine algorithms – These make use of data and keywords in searches for web pages and other relevant results. Encryption algorithm – These computations are used to protect sensitive data by encrypting and decrypting data. "As long as the algorithm is sufficiently sophisticated, no one lacking the key can decrypt the data," TechTarget notes. Dynamic programming algorithms – This helps solves problems by dividing them into smaller problems. This method can help solve certain problems as well as store these types of issues for correcting in future instances. These are just a few of the algorithms that IT experts can make use of in varying capacities. These systems can also "learn" how to solve future problems based on the algorithms within a machine's coding. Algorithms have become key aspects of modern computing and technology – and that certainly goes for the world of slot machines. What is the role of algorithms in a slot machine? Whether playing in a live casino or online, slot players should know that the result of each spin of the reels is heavily reliant on the algorithm within the slot machine and its software. Slots use a random number generator (RNG) to determine the outcome of a round on a slot as soon as a player hits the "spin" button. Purely mechanical actions, as seen in traditional mechanical slot machines, are no longer required to spin the reels of a slot, and the technology within the game determines the result of the spin instead. The RNG is an algorithm generated by the computer within the actual slot machine or at a central location when it comes to an online slot. The slot algorithm generates a sequence of numbers, each of which corresponds to a symbol on the reels. "The software sets up the algorithm with a seed value," UntamedScience.com notes. "This is only natural because for something to execute repeatedly, there has to be a beginning: that is the seed value. The seed value is derived from any of a number of repetitive actions or operations in the computer. It could process that are running, the specific pattern to a mouse click, a specific set of keystrokes, or even the computer's clock." These procedures make it impossible to predict a certain result or "time" for a spin of the reels at a certain time that the machine will pay out. A winning spin can come at any time – in complete randomness. Online slots: the digital algorithm behind every spin Switching from the physical world of brick-and-mortar casinos to the virtual realm of online slots brings about new dynamics, but the foundational principle remains consistent. While online slots don't have mechanical reels to spin, they rely on a similar algorithm powered by RNG, ensuring that every click to "spin" results in a fair and unpredictable outcome. Online casino operators prioritize this integrity to retain player trust in the digital sphere. Just as in physical casinos, attempting to decode or predict the online slots algorithm is a tall order. The digital nature might be different, but the thrill of randomness is ever-present. Here are a few of Jackpot Party's most famous Vegas slots: How do slot machine algorithms determine slot machine wins and losses? As noted above, the algorithm predetermines the result of every spin of the reels. So how does the casino algorithm itself match up to the symbols on a slot reel that represents the predetermined outcome reflecting the algorithm and RNG? A number is assigned to each symbol on the reels and when the reels are spun, the RNG algorithm begins running through these unique numbers at a rapid pace – to the tune of hundreds of numbers per second. The overall process is instantaneous. These numbers determine which symbols will be displayed on the front of the slot machine and where on those paylines. Remember, the reels' ultimate positioning isn't based on the mechanics of the game itself but on the algorithm RNG itself. "The arrangement of the symbols on the reels, determined by the numbers they are represented by, determine whether you won, and by how much," UntamedScience.com notes. "That is how random the whole exercise is. There is another factor to consider: each symbol is weighted uniquely. This means in a game with 24 symbols per reel the chances of a symbol landing on a particular reel are effectively 1 in 24 and completely random." What are the benefits of a slot using RNG algorithms? Here's a look at a few: Completely random results More slot gaming options A more intuitive machine Speedy results More dynamic slot games Slot machine algorithm: Can you hack it? Whenever slot machines are discussed, a lingering question emerges: Can their algorithms be hacked? The straightforward answer is no. Today's slot machines are fortified with top-notch software systems that, bolstered by layers of encryption and security protocols, ensure tampering or predicting outcomes is an almost insurmountable task. Casinos invest heavily in the integrity and security of their machines, not only to maintain player trust but also to protect their operations. So, even if tales of circumventing the system circulate in whispers, successfully hacking into these machines remains a feat that's more of legend than reality. Slot machine algorithm apps: Do they really work? Following this, there's the burgeoning world of slot machine algorithm apps. These digital tools, available at the tap of a screen, claim to offer insights or even predictions into the slot machine's next result. However, as tempting as these apps might sound, players should tread with caution. Established and licensed casinos use intricate software and rigorous RNG systems that undergo regular audits. External apps claiming to influence or predict these outcomes are not just dubious but could flirt with illegality. Remember, the magic of slot machines lies in their unpredictability, and it's always best to play with that in mind. Is it still possible to win on a slot machine? As with most casino games, slot machines hold a house edge when it comes to slot gaming. This goes for real-money online slot gameplay as well. No matter how much you play or feel that it's going to be a lucky night, the casino always has an edge on all players. However, just as in a game of blackjack or craps, players can have a nice night and record smaller wins all the way up to some major jackpots. Casinos give a certain amount of all the coin-in to their machines back out to players, and this entire amount paid back out is known as payout percentage. Some casinos pay out as much as 97% and any amount in the 90% range or higher offers a player a better chance of winning. There are many online sources that offer this type of information. Some payout percentages are also available based on states, locations, and other jurisdictions. These percentages are also often available on individual machines, with many manufacturers offering this information right on their own websites. Players making use of this type of information give themselves a better chance of winning when heading to the casinos. However, it's important to realize that slots are a form of entertainment, and expecting to win in every session isn't reasonable. Only gamble with money you can afford to lose and have a good time. Hopefully, a few wins come your way in the process. 5 – Frequently asked questions What is an algorithm? An algorithm is a procedure for solving a certain problem or performing some sort of computation. Computer programmers and software developers use algorithms that offer a list of instructions for very specific actions and can be incorporated into hardware and software. These are used in numerous everyday functions such as utilizing search engines, online shopping, streaming media, and much more. How is an algorithm used as part of a slot machine? Algorithms are a critical part of a slot machine's function (as well as online slots). They help determine random results on the machine, which then is represented by symbols on the reels. Each symbol is given a certain number and the algorithm runs hundreds of numbers per second to help reach a completely random result. The use of algorithms has been a major addition to the technological advances in the slot machine industry over the last two decades. What is an RNG in a slot machine? RNG stands for "random number generator" and is used to ensure a completely random spin on a slot machine. Players will find that there is no slot machine that is "due" to pay off. Players can't "time it right" based on arbitrary feelings about a machine. Some people believe that a machine that hasn't paid off in a while is due to pay off. That thinking implies that a machine that recently paid off won't be paying off any time soon. This type of thinking is a myth and the RNG ensures that all spins are random and every spin is independent of another, meaning a machine can pay off at any time.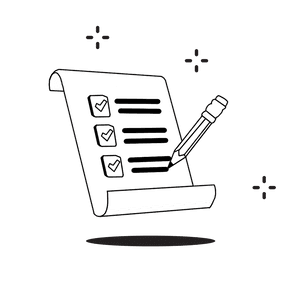 All walks of life come with their own norms and sets of rules. From ordering at a restaurant to dealing with others in a business setting, there are certain normal procedures and practices that make things come together well and are easier for everyone involved. This certainly applies to slot machines and casino gambling. There are some things to remember when it comes to etiquette when heading to the casino. Following some simple concepts and rules when spinning those slot machines rules can only make for an even better experience. Keep reading to learn more about the rules and etiquette involved with playing slot machines. Be a Good Neighbor Perhaps one of the best things to remember when heading to a casino is the golden rule: treat others as you'd like to be treated. That includes slot machine players as well. Being friendly and courteous to those around you can go a long way. For example, playing multiple machines may be okay when there aren't too many people in a casino. But playing multiple slots while in a crowded casino can be bad form. When plenty of people are looking to play, sharing is caring. On a similar note, seats are meant for players only. If some of your slot crew are just sipping a drink, leave the seats for players – especially in a crowded casino. It's okay to chit-chat with friends, but leave some room for others to play. Smokers should also be considerate. Avoid bothering others with excessive smoke and keep your puffing in designated smoking areas. One added consideration is to keep breaks short so that a machine isn't reserved and out of commission for a long amount of time. When you need a restroom break or to stretch your legs, try to be back in 10-15 minutes. You may even want to tell a staff member that you'll be returning shortly. In general, treating others with kindness can always go a long way when playing slots. Be Kind to Staff Staff members at most casinos are extremely helpful and generally really looking out for customers. From slot machine attendants to cocktail waitresses to rewards program associates, these employees are hoping to make your gambling experience the best it can be. Being kind to staff is a good idea no matter how bad a day you may be having or how poor your slot session may be going. These are hard-working individuals hoping to make sure your experience is the best it can possibly be. Tipping especially-courteous staff members are greatly appreciated. Cocktail waitresses also work for tips, so throwing a couple of bucks their way is always appreciated. Especially big wins may even call for a few extra dollars for those working to help you out. Don't Drink Too Much Alcohol One of the great things about many casinos is that drinks are often free. Whether you're looking for a martini, frozen margarita, or simply an ice-cold beer, enjoying a few drinks while playing the slots with friends can be a great part of a night out. Cocktail waitresses work to bring those drinks coming and casinos know some liquid libations can keep gamblers putting a few extra bucks into a machine. But knowing when to say when is also important when partaking in a few cocktails. The loud drunk person in the casino isn't always fun and can make others around him or her uncomfortable. Getting intoxicated may also lead to a player gambling way more than his or her budget can cover. A person may also make other mistakes that can lead to losses, such as leaving credits on a machine or leaving a player's card in a game. A player who drove to the property may also be tempted to get behind the wheel after drinking too much. This is certainly a terrible idea and can have even worse ramifications. A few things to remember if you're planning on ordering up some cocktails: Be aware of your surroundings when having a good time with friends and a few drinks. If you know you'll be drinking, hitting the casino bar, or heading to a club on the property, go ahead and book a room at the hotel. Consider using a taxi or rideshare service ahead of time if you'll be doing some drinking at the casino. Know when it's time to wrap up the party and cut yourself off at a nice time to head to the hotel room. Don't Hurt the Machines This idea probably goes along with the third topic in this article – drinking too much. This may sound strange to even say, but taking out your frustrations on the slot machine itself can only lead to trouble – including hurting your hands. But seriously intoxicated individuals have indeed caused some damage to these expensive slot machines at times. These kinds of angry actions can put casino personnel in a tough spot. Those engaging in destructive tendencies may receive a visit from casino security. Damaging property can lead to a player being removed from the casino and even banned from the property. Those who really damage a machine may face arrest and prosecution for their actions, making that trip to the casino an even more expensive outing. Simply put, keep your head and stay rational. Losing at a certain machine? Be smart and find a different machine that fits you better. If things really aren't going well, consider dropping down in stakes or take a break. Walk for a bit or take a nap in the hotel room – and sober up if needed. Online Gaming Etiquette For the most part, all of these concerns don't really apply when it comes to online slot play – although it's still not a good idea to drink too much and blow your bankroll. Be smart when it comes to your entertainment gaming budget, even when playing at home. Some online casinos and gambling platforms offer players the ability to communicate with others via a chat feature, especially in table games. Even when chatting, try to keep your communication civil and friendly. Gaming should be fun and online arguing and virtual altercations aren't appropriate and really not worth your time. Keep your conversations short and focused on the games or getting to know others on the platform – but keep any personal identification or information to yourself. Frequently Asked Questions What are some general ideas to remember involving slot etiquette? Be kind and courteous to other players and staff. Tipping is also appreciated by staff members. Can I take a break while playing at a slot machine? Yes, but keep breaks short so that a machine isn't reserved and unavailable for too long. Are drinks free while playing slots? Many casinos offer drinks for free while playing, but remember to tip waitresses and don't overdo your drinking. Drunk players might become unruly or tempted to over their gaming budget. Consider getting a hotel room or calling a taxi or rideshare service if you drink too much.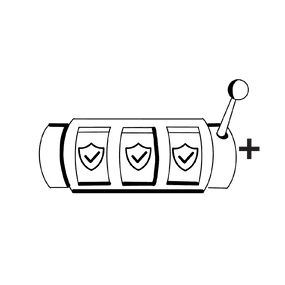 A trip to a casino can be a great way to relax, spend some time with friends, and, most importantly, have some fun. Playing online for real money or simply at your local casino offers a chance for some entertainment and possibly a big win. Seeing those reels line up perfectly can make for an ever-better trip, hopefully with plenty of dollars heading your way. However, losing streaks are a part of life for any gambler leaving some to ask the simple question: Are slot machines rigged? The simple answer is no, although technical glitches can be a problem at times and do occur. However, modern legal regulations and computer technology make it difficult to "rig" not to pay out at all. WHY SLOTS AREN'T RIGGED "These slots are rigged and just never pay out." That may be something many slot players hear when taking a seat at a casino in Las Vegas, Atlantic City, or even just in their local area. Perhaps you've muttered these words of frustration even when playing a slot game online or on a mobile device. A losing streak can seem like you're never going to hit not just a jackpot, but not even smaller winners. The truth is that despite those feelings of exasperation, slot machines aren't rigged. The legitimate gaming industry just doesn't work that way. All legalized live and online casinos are governed by gaming boards which set regulations that all properties must follow. These groups are responsible for ensuring that all players are guaranteed a fair game. Casinos must follow these regulations or they face large fines or other major penalties for violating them. Casinos could even risk losing their license, which cost companies huge sums of money. These properties have little incentive in trying to rig a slot machine to cheat customers – especially when the house already has an edge in slot games and most other games. On the contrary, most casinos enjoy celebrating big winners. These properties and online casinos regularly publicize major jackpot winners. This helps get more players in the doors when they see others striking it big. Also on this note, any casino caught rigging slot machines risks ruining its reputation with players. But as noted earlier, no casino has to worry about rigging any slot game – these properties already have a built-in house edge. Although players can hit some nice wins, the casino is the winner in the long run. SLOT TECHNOLOGY & RNG Beyond the fact that casinos must deal with regulatory agencies to operate, the nature of modern slot machines makes it extremely difficult to rig a slot. Today's slot manufacturers make use of high technology when designing video and digital slots, both the casino versions and online and social gaming slots. These slots are now basically high-tech computers with sophisticated programming and features. In fact, unlike early slots, the reels, whether real or digital, are solely dependent on the programming inside the machine and not any mechanics. In the old days, a person pulling a lever was actually spinning the reels on the machine through his or her own action. Some modern slots even have these levers for those who wish to play a little "old school." However, these devices merely serve as a little window dressing. Modern slots make use of algorithms and random number generators to determine a winner. This sophistication makes it virtually impossible for someone to "rig" these games. Online and social gaming slots follow similar setups. These machines go through millions of outcomes instantaneously as a player pushes the "spin" button. The lever on the machines of today doesn't really spin the reels, it simply triggers exactly what that spin button does. The random number generator, also known as an RNG, actually determines a winner. This determines which slot machine symbols appear when a player makes a spin, based on those algorithms and the computer's extensive programming. Because of all this technological wizardry, rigging a slot machine never to pay out is extremely unlikely. And when someone is winning, these same players never question if the machine is rigged and paying out too much or too often. As most people know, however, there are times when technology can go haywire. Errors in awarding jackpots do occur (more on that below). But with today's modern games, players can feel secure that they aren't being cheated and don't have to worry about rigged slots. PAYOUT PERCENTAGES While wins and losses on slots can be rigged overall, the number of certain machines can be manipulated. This is a normal part of business for machines. Perhaps you've heard a casino lauding its "loose slots" and letting customers know a percentage of the money goes back out to players. This is known as payout percentage and is a regular part of the casino industry. Is this really "rigging" a slot? Not really. Casinos and slot manufacturers can only determine the percentage of all coin-in-to machines returned to players. And this concept of payout percentage is generally applied to all of a casino's slots, depending on stakes. Casinos can't manipulate individual slots to determine that they don't pay out. Payout percentages simply tell a player the amount a casino keeps on average of all money put into the machines. For example, a casino with a 92% payback keeps 8% of all money inserted into their machines. Rather than seeing this as a negative, players can find these payout percentages online and choose to play at properties that offer higher payout percentages. This gives players a better chance at winning. Some properties are even broken down by denomination, allowing you to find the stakes you enjoy playing for and the best place to play. Reading up a bit offers players some added knowledge, hopefully on the road to a jackpot. Slot Machine Errors & Malfunctions With any piece of technology, errors can and do occur. From programming errors to mechanical problems, there have been plenty of headlines from these unfortunate situations – often to the anger of players who thought they were winners. Here's a look at a few of those situations. Slot errors Imagine you've been playing at a slot for a bit, maybe you've been a progressive machine for a half hour or so. You win a few spins here and lose a few spins here. And then it happens – everything comes together and you see every symbol lined up perfectly. A mega jackpot is heading your way and your life is changed. That's a dream of many slot players. But sometimes a computer glitch can leave players angry and even taking a casino to court. That's what happened in 2011 when Illinois grandmother Pauline McKee appeared to hit a $41.8 million jackpot while playing at Isle of Capri Casino in Waterloo, Iowa. The machine said she'd won 185 credits, or around $1.85. However, the game also noted that she'd won almost $42 million. Casino management said the machine had malfunctioned and that McKee actually didn't win the jackpot. The game only advertised a maximum prize of $10,000. The casino noted that the payout amount was the result of a software malfunction and refused the payout. The issue eventually wound up in court and McKee's attorneys noted that it was the casino's responsibility to repair the machine after being notified of faulty payout awards. "The slot machine's manufacturer had notified the casino of the possibility of a multi-million-dollar error," Iowa Public Radio noted. "McKee argued since the casino didn't fix the game, she should get the money." In the end, the Iowa Supreme Court sided with the casino in 2015 and ruled the slot-loving grandmother was entitled to only the $1.85 win and not the $42 million. That certainly stings and these types of incidents make news from time to time. As noted, however, this isn't a case of rigging a slot but simply a malfunction. Paperwork Pain This next scenario has less to do with the machine and more to do with the appropriate paperwork involved with winning a jackpot at a casino. In January 2019, Cynthia Obie hit a jackpot for thousands of dollars at MGM National Harbor in Maryland. As in these cases, the happy winner had to provide the casino with some of her personal details to meet tax requirements to secure her winnings. Casino employees are required to enter her information in a state database and they did that as regulations spell out. However, a typo was entered when adding in Obie's social security number. The number entered into the database was one digit off. That's where the jackpot controversy began. "The person whose number they plugged into the database apparently owed the state of Maryland a lot of child support, and Obie's winnings were immediately confiscated," TV station FOX-5 notes. All of the winner's children were adults and Obie had never had to pay child support in her life. As with many incidents involving governmental bodies, reversing the error wouldn't come quickly. She was forced to work directly with the gaming commission in hopes of finally getting her jackpot and the issue resolved. "We are aware of this unfortunate error and have taken the necessary steps to assist Ms. Obie in rectifying this issue," the casino said in a statement to FOX-5. "Due to MLGCA rules and Maryland state law, we cannot provide an additional payout for this jackpot, however, if she presents the proper identification credentials to the Maryland Gaming Commission, they will provide her with the appropriate payout. We apologize for the inconvenience this has caused Ms. Obie." This may not have been a rigged slot, but that missing money probably felt like quite a ripoff. No word on when she received that payout, but it seems likely the delay was eventually ironed out. This could be a lesson for all slot players. When you do hit that big jackpot, double-check and make sure casino officials enter your data correctly – and make sure you pay any child support as well, obviously. Missed Jackpot Not every slot machine malfunction costs a player his money. This next anecdote shows that slots aren't rigged and casinos and gaming commissions work to resolve issues that should have paid out a six-figure jackpot but didn't. In January 2022, Robert Taylor dropped into Treasure Island to play some slots, he was on vacation from Arizona and apparently should have been awarded a jackpot while playing. A game malfunction, however, didn't display his big win on the machine. Before casino officials could correct the error and award Taylor his money, he left the casino. The property tried to find this "lucky" gambler but wasn't able to track him down. That's when the enforcement division of the Nevada Gaming Control Board got involved. Investigating agents reviewed hours of security footage spoke with witnesses, and reviewed rideshare data in an attempt to determine who the player was. After a thorough review of all the evidence, investigators contacted Taylor a few weeks later letting him know the good news. "I can't remember a time when we've done this before and I just can't imagine somebody walking away from a machine," the Control Board's enforcement division chief James Taylor told FOX Business. "And it wasn't his fault. The machine truly did have a communication error." The winner couldn't believe the news that he'd actually won $229,369. Enforcement chief James Taylor couldn't remember a similar case in his 30 years with the gaming board. Taylor told FOX Business: "It was quite shocking to him to get a call a few weeks later and say, 'By the way, you actually did win that money.'" WHAT TO DO IF A GAME FEELS "RIGGED" Obviously, slots aren't rigged, but a player's attempt to win can come up short – sometimes over and over again. When this happens, simply moving to another machine might be in order. Here are a few other things to consider: Switch to lower limits. Take a break or get something to eat. Take and walk or look at some other entertainment options. If you suspect a slot malfunction or error, alert casino staff. It's important to remember that slot machine play should be fun. If things aren't going your way, perhaps it's simply time to take a break or end the trip. Live to fight another day. FREQUENTLY ASKED QUESTIONS Are slot machines rigged? No, jackpots, wins, and losses are based on computer programming within the game. All live and online slots use a random number generator to determine winners. Can slots have errors and malfunctions? Yes errors do occur but are more to do with machine and software errors than casino staff attempting to rig a slot machine. Why wouldn't a casino rig a slot machine? Casinos already have a house edge and have no incentive to rig a machine even if they could. Properties are under strict gaming commission regulations and could face serious fines and legal issues for violating them. Casinos, both live and online, could also face major reputational issues if caught in some kind of controversy like this. In essence, casinos have no motivation to attempt rigging a slot machine.