Whether playing in a live casino or online, slots have never been more popular, and players have numerous options to choose from with new games constantly being released. Manufacturers continue embracing new technology and use their creativity to offer players a stream of new and different game themes and features.
Some players spinning those reels with some real money on the line may find this a bit overwhelming and some may even find it difficult to set limits on when to stop. Stepping away from the games can be critical at times and free-to-play slot platforms like Jackpot Party can also be a nice alternative as well.
Keep reading to learn about when it might be time to stop playing real money slots.
When is the Time to Quit Playing Real Money Slots?
When heading to a real-money casino, it's important to set some limits. Don't wager more money than you can budget for entertainment. If losing that money would greatly affect your savings or ability to pay your bills, maybe it's better to play some free slots online.
You should stop slot machines when you've reached your pre-set budget or time limit. Avoid chasing losses and always prioritize your well-being over continued play. If you feel frustrated or emotionally affected, it's time to step away. Remember, gambling should be for entertainment, and it's crucial to play responsibly. If you find it challenging to stop or feel a compulsion to continue, consider seeking help for potential gambling issues.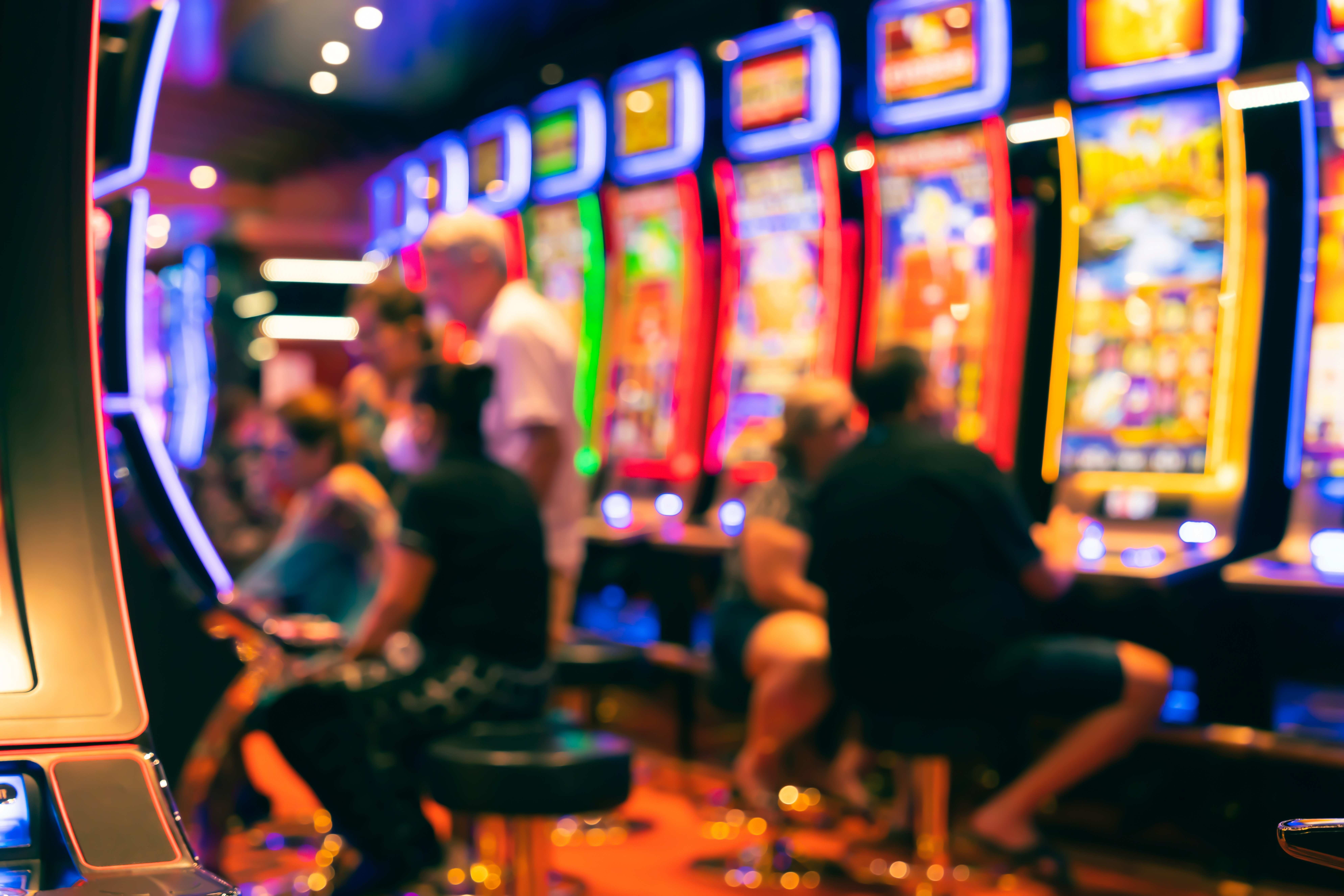 Others may want to hit the ATM after losing that initial bankroll, which is another bad idea that could have you extending beyond your budget slot entertainment funds.
Here are some ideas to remember to make that bankroll last.
Play slower – There's no need to get in a hurry.

Don't play above your limits – Don't wager higher than what best fits your bankroll.

Take breaks – When you hit a losing streak, take a nice walk or grab a bite to eat. There's no need to keep throwing good money after bad. Clear your head and try another slot session later.

Don't lose control – If you feel like you must get losses back or are playing too fast, it may be time for a break.
So how does one determine what is an appropriate slot or gaming bankroll? That depends on the person and income available for entertainment, but many experts recommend setting a limit per session and wagering just 1-2% of that per spin.
It may be wise to divide your bankroll into a certain amount per session and set a stop/loss number. Once you've reached that number, it's time to walk away and take a break. On the other hand, also set several winnings in which you would also walk away. When booking a nice win. It also might be time for a break and take the win.
Those who have some difficulties with staying within their bankroll and end up wagering more than what they can afford to lose may have a potential gambling problem. The National Council on Problem Gambling (NCPG) reports that 2 million American adults (1%) may have severe gambling problems each year.
An additional 4-6 million (2-3%) may have mild or moderate gambling problems, the group says. This group doesn't meet the full diagnostic criteria for gambling addiction but meets one or more of these standards.

"Problem gambling – or gambling addiction – includes all gambling behavior patterns that compromise, disrupt or damage personal, family or vocational pursuits," the council notes. "The symptoms include increasing preoccupation with gambling, a need to bet more money more frequently, restlessness or irritability when attempting to stop, 'chasing' losses, and loss of control manifested by continuation of the gambling behavior despite mounting, serious, negative consequences. In extreme cases, problem gambling can result in financial ruin, legal problems, loss of career and family, or even suicide."

If you have a problem with real money slots, take a break and consider seeking some help. Some states and jurisdictions also offer players the option of self-exclusion. This puts the player on a list of those who aren't allowed or gamble at live real-money casinos.
As an added disincentive these players can even be charged with criminal trespassing in some jurisdictions. Players can often choose to exclude themselves from one year all the way to even a lifetime ban. Self-exclusion can also apply to real-money online gaming as well and the option to bar oneself from real-money casino gaming can be a nice option for those about their gaming habits.
Many gaming regulators enforce safe gaming initiatives and require live casinos and online operators and live casinos to reach out to customers and remind them of problem gambling initiatives. Some of these programs are funded by the industry via gaming fees paid to regulatory bodies. Keep reading for even more resources available for those who may have a problem.
Recognizing Signs of Gambling Problem
Gambling addiction is a real problem and recognizing the signs of problem gaming may be key in helping those who think they have a problem. But what constitutes actual "problem gambling"?
The Mayo Clinic describes compulsive gaming as an uncontrollable urge to keep gambling despite the effects these activities might have on a gambler's life. Those experiencing this can have feelings similar to other addictions when gambling. The thrill of playing in a live casino can only fuel some of those feelings.

"Gambling can stimulate the brain's reward system much like drugs or alcohol can, leading to addiction, the Mayo Clinic noted. "If you have a problem with compulsive gambling, you may continually chase bets that lead to losses, use up savings, and create debt. You may hide your behavior and even turn to theft or fraud to support your addiction."

The clinic offers a few signs to look out for when it comes to problem gambling, including:
Staying preoccupied with gambling activities and how to acquire more money to wager.

Feeling the need to gamble with increasing amounts of money to get the same thrill.

Trying to control, cut back, or stop gambling, without success.

Feeling restless or irritable when trying to cut down on gambling.

Gambling to escape problems or relieve feelings of helplessness, guilt, anxiety, or depression.

Attempting to win back lost money by betting even more.

Lying to family members or others to hide your gambling activities.

Risking or losing important relationships, a job, or school and work opportunities because of gambling.

Asking others to help bail you out of financial trouble because of gambling losses.
These signs also point to some of the social aspects of problem gaming that can accompany the financial implications as well. Problem gamblers may experience depression and helplessness. Loss of important relationships is also a common concern. In some people, these feelings and situations can lead to negative activities, as noted, like heavy drinking, drug use, and even suicide.

"In a UK population study, 19.2 percent of problem gamblers had thought about suicide in the past year, in comparison to 4.1 percent among those with no signs of problem gambling," the National Institute of Health reports. "In the same study, 4.7 percent of problem gamblers had made a suicide attempt in the past year, in comparison to 0.6 percent of those with no problem gambling."

Problem gambling can be a critical concern and should be taken seriously.
Responsible Gambling Tools and Resources
When considering those signs or problem gambling listed above, there are some options and resources available. As noted earlier, self-exclusion is always an option for those who feel they shouldn't even set foot in a casino or log onto an online gaming site.
State gaming commissions also often offer services to help those with problem gamblers. Some of those can include:
Treatment and prevention services

One-on-one counseling

Confidential help through the National Council on Problem Gambling

Education services

Gamblers Anonymous meetings
Casinos often advertise these options right on the property as well. Additionally, many online gaming operators may also offer their own additional responsible gaming measures that players can take advantage of if they feel they need to control their wagering and slot play more.
For example, deposit limits only allow players to deposit a certain amount or limit the number of deposits a player can make over a certain amount of time. Time limits also only allow a player to be on the site for a certain amount of time or only during certain hours.
The "reality check" feature has also become a more popular feature at online gaming sites in recent years. The check often begins before gambling begins on the site and players can set alarms, limits, and other options to reduce their risk of overdoing their online gambling.
Some sites also offer self-assessment tests for players to honestly gauge whether they are staying within their limits and not moving into the "problem" side of gaming.
Alternative Slot Options to Consider
Those who enjoy slots but who may not want to put some real money on the line have some other options. Free play slots like those at Jackpot Party can offer some real Vegas-style fun without risking any real money.
Many favorites from the casino floor are available online without the risk of racking up major financial losses or other costs associated with a trip to a live casino. Instead of playing for real money, players will find free coins, challenges to complete, and other fun features that many players enjoy. These games make it easy to play on the go from anywhere or right at home on the couch.
Some people even enjoy playing free-to-play slots more than actual real-money slots, either live or online. A few of the advantages of free slot play online include:
No cost involved

Fun challenges to complete

Ability to learn about popular games without using real money

Begin to understand how the game features work

Play from anywhere on mobile phones, tablet devices, or computers
Understanding how slots and other games work can also allow players to make better and more educated choices. Slot players realize that the casino always has an edge and that can't be overcome. Making note of a few concepts related to slots can also be nice things to remember when playing slots and being realistic about expectations of winnings. A few of those include:
RTP – This stands for "return to player" and means the percentage of money put into a slot or casino as a whole that is paid back out to players. A higher percentage, such as 90% and above, is better for players and means more money is being funneled back to players in the form of winnings.
High volatility – These are games that pay out more per win but don't necessarily pay out as often as lower volatility games. These are often progressive games and mean there is much more risk versus reward. Those with lower bankrolls may want to look for other games.
Embracing Online Slots for Play Money at Jackpot Party
Jackpot Party offers players numerous slot options in a fun and safe environment. The platform is available on Apple iOS and Android for easy download. Players can also spin some Jackpot Party reels on a traditional computer or laptop as well, with no download required.
Once online, there are numerous slot options to choose from, including some favorites one might see right on a traditional casino floor. There are slots of every variety, and a few of the favorite themes available include:
Asian

Mythology

Classic or vintage Vegas

Animals

Pop Culture

Adventure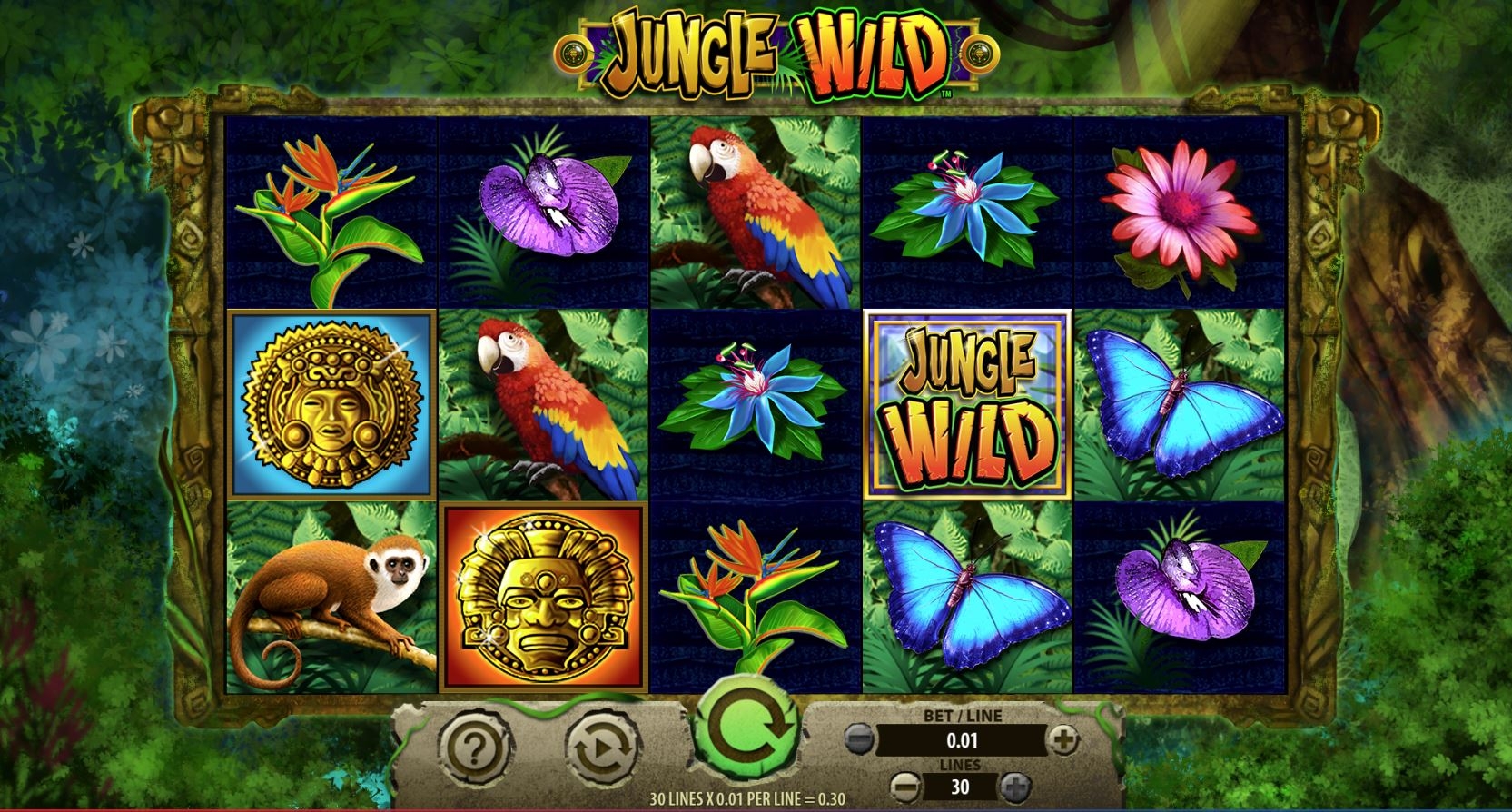 Jungle Wild slot machine
This is just the tip of the iceberg and there's something for everyone. Jackpot Party is a social gaming platform and players earn free coins each day that they log into the app or play online. Just like at a real casino, you can decide how many of those free coins you want to play for on each spin.
Also, like in a real casino, you have a chance at some (virtual) jackpots as well, adding some major coin totals to your bank to keep the fun going. As players complete challenges, more game features are unlocked along the way.
Jackpot Party doesn't require wagering any real money and can be quite an entertaining experience and a nice way to avoid losing money via real-money slot play.
Handpick and enjoy our spectacular slots below:



Click here to explore all of our free slots.
Frequently Asked Questions
Is problem gambling a real concern for gamblers at live casinos?
Yes, a small percentage of real-money casino and slot players can develop gambling addictions that can negatively affect their daily lives.
Do all online slots feature real-money gaming?
No, social gaming platforms like Jackpot Party allow players to take in the fun of slot gaming while not wagering a single dime. These games use virtual currencies and offer players a wide selection of slots to choose from. This can be a nice form of entertainment that players can take part in from anywhere.
What are some things to keep in mind when it comes to setting a budget for real-money gaming?
Don't wager money you can't afford to lose and think of casino gaming as a form of entertainment. If you can afford to lose some of your funds, then don't head out to a casino. Once your bankroll is gone, that should be the end of your gambling. To make those funds last longer, take some breaks occasionally (especially when on a losing streak) and take things slow.
What should I do if I am gambling too much money and think I have a problem?
Gaming commissions usually offer help for those struggling with problem gambling and also the option to self-exclude. The National Council on Problem Gambling can also help.