JUNGLE WILD™ SLOT MACHINE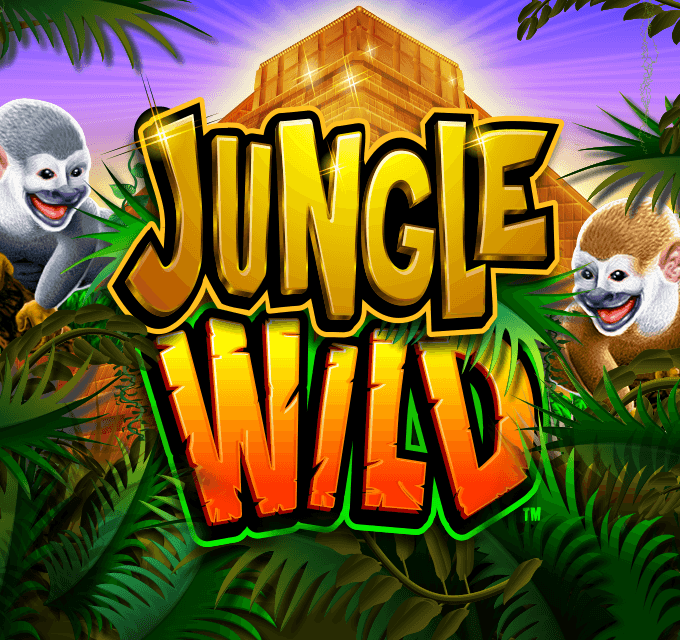 WHAT THE JUNGLE WILD SLOT GAME IS ALL ABOUT
If you want to spin slots, visit the jungle, and go back to ancient Mayan times —Jungle wild is the slot for you. This classic slot was first launched by WMS in 2011, and has been a fan-favorite ever since. It holds its leading market position and manages to rise above the noise thanks to strong bonus features wrapped in an immersive gaming experience. The mobile version of the game was created when two of the casino gaming's biggest leaders joined hands and it shows. Start playing and you'll immediately sense the magic of a collaboration between WMS and SciPlay.

Nature lovers will appreciate the game's theme, which celebrates the jungle in all its glory. The game's developers and designers clearly invested great effort and resources in creating a game that goes far beyond basic spins. With beautiful visuals that remind players of an actual jungle, this game combines the tranquility of nature with the wild side of thrilling slot machines. Players will enjoy an abundance of on-theme images like pyramids, ancient idols, cheeky monkeys, floating butterflies, and other animals and flowers.

There's more fun to be had! Make sure to check out all our other free slot games.

HOW TO PLAY JUNGLE WILD™ SLOTS
5
CHOOSE "MAX BET" TO QUALIFY FOR JACKPOT
GETTING TO KNOW THE PAY TABLES OF JUNGLE WILD
The five-reel game features 30 paylines and has a minimum bet of 0.3 and a maximum bet of 90 coins, keeping players balanced throughout the game. The game's interface is easy to grasp and players find it particularly user-friendly. 
One of the game's prominent features is the multipliers, which depend on the number and type of symbols on the reels. Prizes go all the way up to a 2,500X multiplier when 5 logos appear on the reels. Each symbol carries its own value in multipliers, starting with 125X for tropical flowers, 400X for parrots, and 500X for lemurs. The gold masks grant a reward by multiplying wins by 750. The game's most impressive reward of a 2500X multiplier is given to players who receive five Jackpot Wild logos.
JUNGLE WILD BONUSES AND SPECIAL FEATURES
In addition to these awesome multipliers, players will enjoy a selection of bonuses that make Jungle Wild one of the wildest slots around:
The game's free spins options are a unique advantage.
Free spins make Jungle Wild stand out in the competitive arena of casino games.
Players who find the opportunity to spin again and again for free will appreciate the game's bonus features and its overall experience.
Explore the riches in our other free slots with bonus bounties!
THE RULES & REELS OF JUNGLE WILD 
Players will find the game's dashboard to be very intuitive, including the Autospin and Paytable controls. Players choose their total bet per line and can play 10 of the available paylines, 20, or the maximum number of paylines, which is 30.
The game offers a guaranteed bonus capability to those who place their bet on the maximum number of paylines. It's best to utilize this advantage during the free spins feature, when multipliers are available.
What's great about the Jungle Wild slot machine is the flexibility and adaptability of the game. Each player can make specific gameplay choices to fit their style and mood. WMS and SciPlay have managed to create a gaming experience that truly caters to anyone's taste and preferences.
WANT TO START PLAYING JUNGLE WILD
What's stopping you from spinning the Jungle Wild slot machine right this instant? The answer is: Absolutely nothing! This game is available whenever you decide to play, with zero commitment on your end.
Like other slot games by SciPlay, Jungle Wild does not require any pre-steps like downloading an app, installing a program, registering to a website, or setting up a user profile. Skip every single one of these unnecessary steps and just start spinning and winning. Don't wait another minute and make your casino gaming wishes come true by playing Jungle Wild on the spot.