jackpot party news
Welcome to 'Jackpot Party News', your one-stop source for everything happening at Jackpot Party. Get the latest scoop on game features, special events, and opportunities to boost your gameplay. Stay informed and enhance your gaming experience with our regular updates. Dive in to keep your finger on the pulse of all things Jackpot Party!
Hey there, party people! We've got some scorching news that will set your gaming enthusiasm ablaze. Introducing the newest Ultimate Fire Link - Cash Falls: China Street! Get ready to experience a slot game that will make your heart skip a beat and your pockets burst with sizzling hot rewards. It's time to turn up the heat and embark on an epic gaming adventure! We've got big plans for Ultimate Fire Link Cash Falls: China Street, and it's all set to be this year's star-spangled celebration! Spin in style and rake in the wins like never before. We're talking about mind-blowing jackpots and exhilarating gameplay that will have you on the edge of your seat! What'll make your gaming experience too hot to handle? Hold and Spin Brace yourself for an explosion of winning possibilities! When a fireball lands on a reel, it locks in place for three spins. But here's the kicker: if another fireball lands on the same reel, the spin counter resets to 3, getting you closer to filling that entire reel with blazing wins! But that's not all! If a Fire Link fireball symbol appears alongside others on the reel, the Fire Link Feature will kick in and take your wins up a notch! Free Spins Ready for meteor-sized wins? When you land three Free Games symbols you are rewarded with 10 exhilarating spins! But hold your horses; here's where it gets really exciting. During the Free Games round, any fireballs that land will stay put throughout the entire event, meaning the more you accumulate, the more the values on each one grow. And that's not all! Fill an entire reel with fireballs, and you'll earn a spin of the wheel where you can win a mind-boggling multiplier or reignite the Fire Link Feature for even more flaming wins! Ultimate Fire Link Cash Falls: China Street isn't just a slot game; it's a full-blown meteor party on the reels… and it just keeps getting hotter! Don't worry though- there will be air conditioning. So, gather your fellow party animals, grab your favorite beverage, and get ready to spin the reels with Ultimate Fire Link Cash Falls: China Street. No better way to treat yourself by letting the flames of luck light up your world. Don't miss out on the ultimate gaming adventure that awaits you. Get in on the action, and let the winning frenzy begin!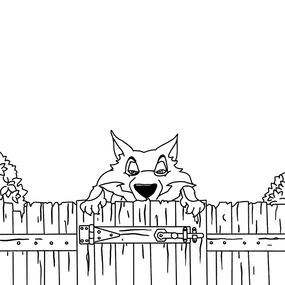 Jackpot Party is gearing up to blow you away with the launch of the latest and greatest NEW slot, Huff N' More Puff! It is already released in the land-based market so players can now take Huff N' More Puff with them on-the-go in Jackpot Party! First up, at the center of the dance floor, we have the Mega Hat Feature. In this bonus feature, bigger hats spin through until the reels stop, and whatever spaces have hats then become locked in straw house borders triggering your six free spins. Next, we have the Buzz Saw Feature. Each buzz saw starts from the space it landed for the bonus trigger and adds a border to each space from its starting point to the right until it rolls off the screen, locking in each reward. Finally, Huff N' More Puff also includes the Mansions Feature. During this feature, all the hats that land on the reels automatically yield mansion borders and the spaces the buzzsaws land give you mansion house borders to start. You even get a visit from the BIG BAD WOLF, who we have grown fond of since he huffs n' puffs MORE jackpots for you! With the built-in bonuses, players have the potential to win even bigger and better prizes than before. Your piggy banks will be full of wins, rewards, jackpots and MORE! You will not want to miss the action of Huff N' More Puff! This slot is a must-try for avid slot game enthusiasts both in-game and on the casino floor! Do not miss your chance to spin the reels and experience the big bad FUN of Huff N' More Puff! Head into Jackpot Party now and get ready for a thrilling adventure filled with amazing rewards, your favorite Piggies, the Big Bad Wolf, all the new features, and so much more!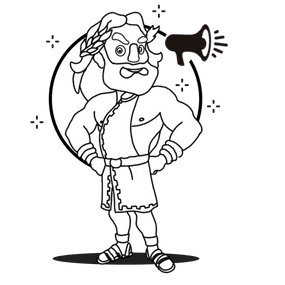 Always stuck on gold tier in bingo? Lucky for you we just added another tier – Jackpot Bingo! Read more to find out how it works. For a limited time only, partiers have the ability to level up from gold tier into Jackpot Bingo! This tier has a bigger card that needs to be filled out completely to enjoy a prize – we promise it's worth it. When you complete the Jackpot Bingo tier you don't just get a party prize, you spin the Jackpot wheel! The Jackpot wheel allows you a chance to win different prizes – different tier of party prizes, coin rewards and a JACKPOT! The best part is you don't only get one chance to spin, you can complete Jackpot Bingo multiple times to spin the Jackpot wheel. Just make sure you watch the time, this tier doesn't last forever. Jackpot Bingo is only available at 4 days at a time! Don't freak out, we've crafted a list of ways for you to track when it's on for you to play: Turn on push notifications on your device. Follow us on social media: Facebook, Twitter, Instagram, YouTube, TikTok Login everyday to play! A Step-by-Step Guide to Jackpot Bingo Feature Once the Jackpot Bingo promotion is active, the following pop-up notification will appear for all players to see. The next screens will appear as follows. Here is a glimpse of the Bingo tier appearance. Time's up! What happens when a player's playtime expires? Spin the Reward Wheel for Exciting Prizes! Simple enough, right? Login today to see if Jackpot Bingo is available for you to play!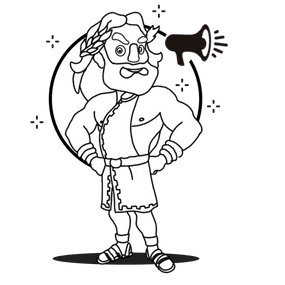 Hey there, jackpot lovers! It's time to get your green on because the St. Patty's Day Weekend event is here at Jackpot Party! From 10 AM CT on Thursday, 3/16 - Monday, 3/20 at 10 AM CT, you have a chance to win some exclusive rewards by completing 5 exciting challenges in the Rainbow Charm Chase. Are you ready to spin your way to the pot of gold? Let's RAIN-GO! Rainbow Charm Chase Rules First things first, to participate in this event, you need to be at level 26 or above and have installed the game at least 7 days ago. Once you meet these requirements, you can start playing the Rainbow Charm Chase. The event lasts for four days, giving you plenty of time to complete all the challenges and win some seriously awesome rewards. Challenges and Rewards There are five challenges in the Rainbow Charm Chase, each with its own unique task. The challenges will get progressively harder as you go along. But don't worry, the rewards for completing the Rainbow Charm Chase are well worth the effort! You can earn coins, bingo balls, and our exclusive Sunny's All-Star points! Final Task - Is It Over? The best part about our Rainbow Charm Chase event is that you can play it over and over again! So, you're going to want to bring your A-game if you want to snag these exclusive rewards repeatedly! This is an exciting event that will challenge your skills and test your luck. Collecting the Rainbow Charms that are scattered throughout the rainbow is more challenging than you think, but we bet you can do it! Each challenge is designed to be fun and engaging, so you'll be spinning reels, completing tasks and earning coins like a boss! So, what are you waiting for? Make sure to log in to Jackpot Party and participate in the Rainbow Charm Chase from 10 AM CT on Thursday, 3/16 - Monday, 3/20 at 10 AM CT. Remember, only the lucky few reach the end of the rainbow - will that be you? We wish you the best of luck, partiers!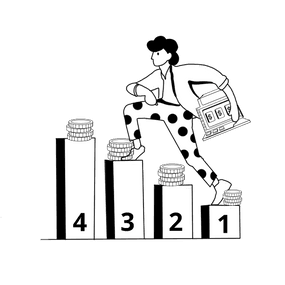 There's nothing quite the thrill of a slot machine bonus round. If you've been missing out on some of the fun at Jackpot Party, there's no time like the present to get back in the action and take advantage of some of those sweet bonus spins. Here's an exclusive look at some of our favorite slot games that include some amazing bonus round features: 1 – Invaders Attack from the Planet Moolah Planet Moolah's bonus round is truly something out of this world! Also known as the "We want our cows back" feature, some plucky farms take the fight to the Invaders from Plant Moolah, hurling all sorts of objects at the UFOs to try and free their precious cows. Each cow released sets itself up as a wild, increasing your chances to WIN BIG on your FREE SPINS! Make sure you keep an eye out for the mythical UNICOW during your free spins. Once she appears, there's no telling what huge prizes are waiting for you! 2 – Ultra Hot Mega Link India The party can heat up real quick with Ultra Hot Mega Link India! Collect four or more fireballs to trigger three bonus spins. Any more fireballs you collect will be locked into place and give you the opportunity to keep the inferno going and rack up even more bonus spins. Thought we were done? Not even close. As you spin and grow your bonus wins, you'll also expand the grid and double the size of the reels, giving you even more opportunities to win big! 3 – Runes Rising For real bonus fanatics, Runes Rising has you covered! As you spin, you'll have the opportunity to fill 3 separate Rune Towers, each one triggering a different bonus round when full. Dual Spins allow you to play two Hold & Spin games simultaneously – just match the rune combinations and take home the Big Wins! Mega Spins will randomly increase the value of each reel symbol, improving your payouts, while More Spins will set you up with greater opportunities to fill each tower and keep the bonus rounds flowing in. Even better, none of these bonuses are mutually exclusive, meaning you can get all three of them at once! Are you up for the challenge? 4 – Monopoly Super Grand Hotel Monopoly Super Grand Hotel is sure to wake up the real estate mogul within you with its special Tycoon Bonus Round! All you must do is land three bonus symbols, then you'll be given the opportunity to select famous Monopoly properties to claim instant prize payouts – anything from more credits, to multipliers, or even another bonus round! It's all the fun of collecting payouts from MONOPOLY's famous properties with so many added layers of fun! ***** Want to SPIN and WIN in the awesome slots you just read about? Head in to Jackpot Party! WIN up to 100,000,000 Coins in the Daily Bonus Spin and get those spinning muscles working for the BONUS ROUNDS! Big WINs are just around the reels!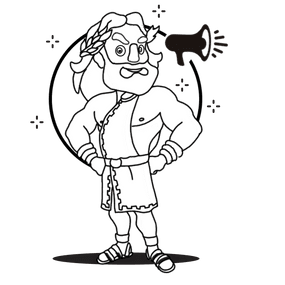 From tasty turkey and dressing to delectable desserts, players can now score some excellent rewards via Jackpot Party's new Platter Gather event. Platter Gather allows you to spin and collect Thanksgiving dinner items for delicious rewards! Keep reading to find out how to grab your own share of these prizes and get in on the holiday excitement. How Does Platter Gather Work? Platter Gather offers players a chance to go beyond simply spinning reels on the slots. Those competing on qualifying slots can collect Thanksgiving items along the way. Players will see the following pop-up as an introduction to the event:  Which slots qualify? Simply look for the plate and silverware icon in the top left corner of the qualifying slots as seen here. This allows players to gather some delicious dishes for the Platter Gather Thanksgiving meal such as: Corn Pumpkin pie Canned goods Rolls Party pass Coins Players can live like the Pilgrims in Platter Gather with a nice winning Thanksgiving Dinner on the line. Those who score well may be giving thanks for their own good fortune at the slots. Winning Ways As you play and complete dinner sets to track your progress while spinning, a small icon to the right of your screen will pop out to let you know if a reward is ready to collect, share how much you've collected for a set and much more! The bigger your bet, the likelihood of earning a food item increases. As you collect more food icons, graphical pop-ups will let you know your progress in collecting these platters. Those who collect all of a certain items can then claim some big rewards – another reason for some Thanksgiving celebration. The Platter Gather Quest Isn't Over Those who go all the way and collect all their platters can still get in on the fun. Once a player has collected all the food items, an even bigger Thanksgiving awaits. All food items then regenerate and players can continue their journey in collecting items for the perfect feast. Only now these items reward even more, allowing players to keep the fun going. Jackpot Party's Platter Gather feature is the perfect addition to Thanksgiving for slot players. Look for those plate-and-utensil symbols on some of your favorite games – a hearty helping of rewards awaits. Good luck!