Always stuck on gold tier in bingo? Lucky for you we just added another tier – Jackpot Bingo! Read more to find out how it works.
For a limited time only, partiers have the ability to level up from gold tier into Jackpot Bingo! This tier has a bigger card that needs to be filled out completely to enjoy a prize – we promise it's worth it. When you complete the Jackpot Bingo tier you don't just get a party prize, you spin the Jackpot wheel!
The Jackpot wheel allows you a chance to win different prizes – different tier of party prizes, coin rewards and a JACKPOT! The best part is you don't only get one chance to spin, you can complete Jackpot Bingo multiple times to spin the Jackpot wheel. Just make sure you watch the time, this tier doesn't last forever.
Jackpot Bingo is only available at 4 days at a time! Don't freak out, we've crafted a list of ways for you to track when it's on for you to play:
Turn on push notifications on your device.

Login everyday to play!

A Step-by-Step Guide to Jackpot Bingo Feature

Once the Jackpot Bingo promotion is active, the following pop-up notification will appear for all players to see.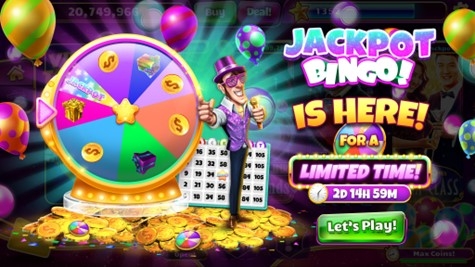 The next screens will appear as follows.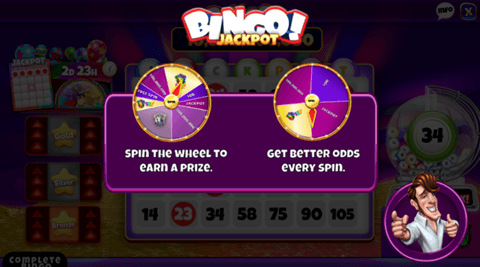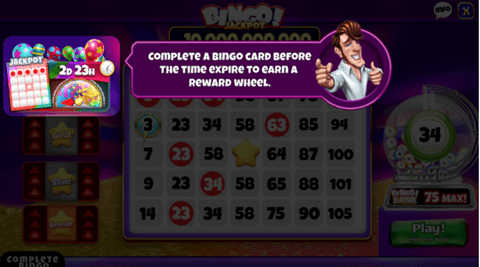 Here is a glimpse of the Bingo tier appearance.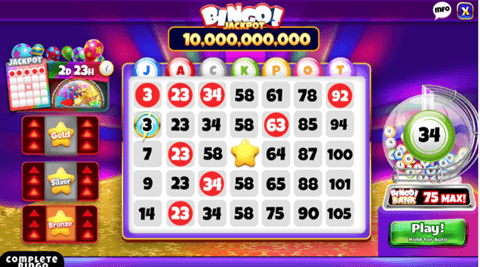 Time's up! What happens when a player's playtime expires?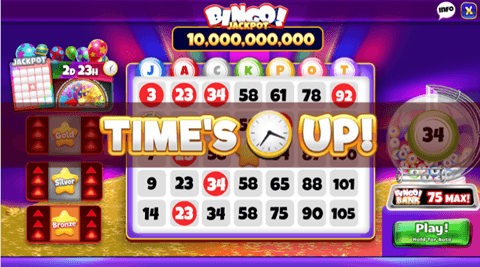 Spin the Reward Wheel for Exciting Prizes!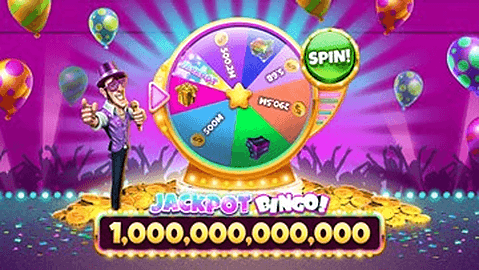 Simple enough, right? Login today to see if Jackpot Bingo is available for you to play!