The slot reels whirl around after you hit the "spin" button again. This time the symbols line up just right and a big jackpot is heading your way. That's the dream for many slot players and it's always fun to lock up a hefty win or a cool bonus game.
And while it's not really a possibility to gain an edge on the house, a major part of possibly booking a winning session is paying attention to a slot or casino's RTP. This determines how much is actually paid back to players.
What does RTP stand for and how does it work? Keep reading to learn all about RTP and its role in rewarding slot machine players.
1 – What is RTP in Slots?
RTP in slots means "Return to Player." It is a percentage that indicates how much of the wagered money a slot machine will pay back to players over time. For example, if a slot has an RTP of 95%, it means that for every $100 wagered, the machine will, on average and over the long term, return $95 to players.
A game or casino that keeps all wagers when it comes to playing slots would not be much fun. No one wants to head to a casino, either live or online, and have zero chance of booking any wins. This wouldn't be a good idea for casinos either, as players might stop showing up to gamble their hard-earned money.
Because of this, casinos and slot manufacturers make sure to at least pay out a portion of the money wagered overall in slot machines. Some may send back 90% of all funds wagered in the form of payouts and jackpots. This keeps players wagering, but also sends a nice amount to the house as well.
The percentage of that money wagered (often called "coin-in") that is returned back to players is called RTP, which stands for "Return to Player."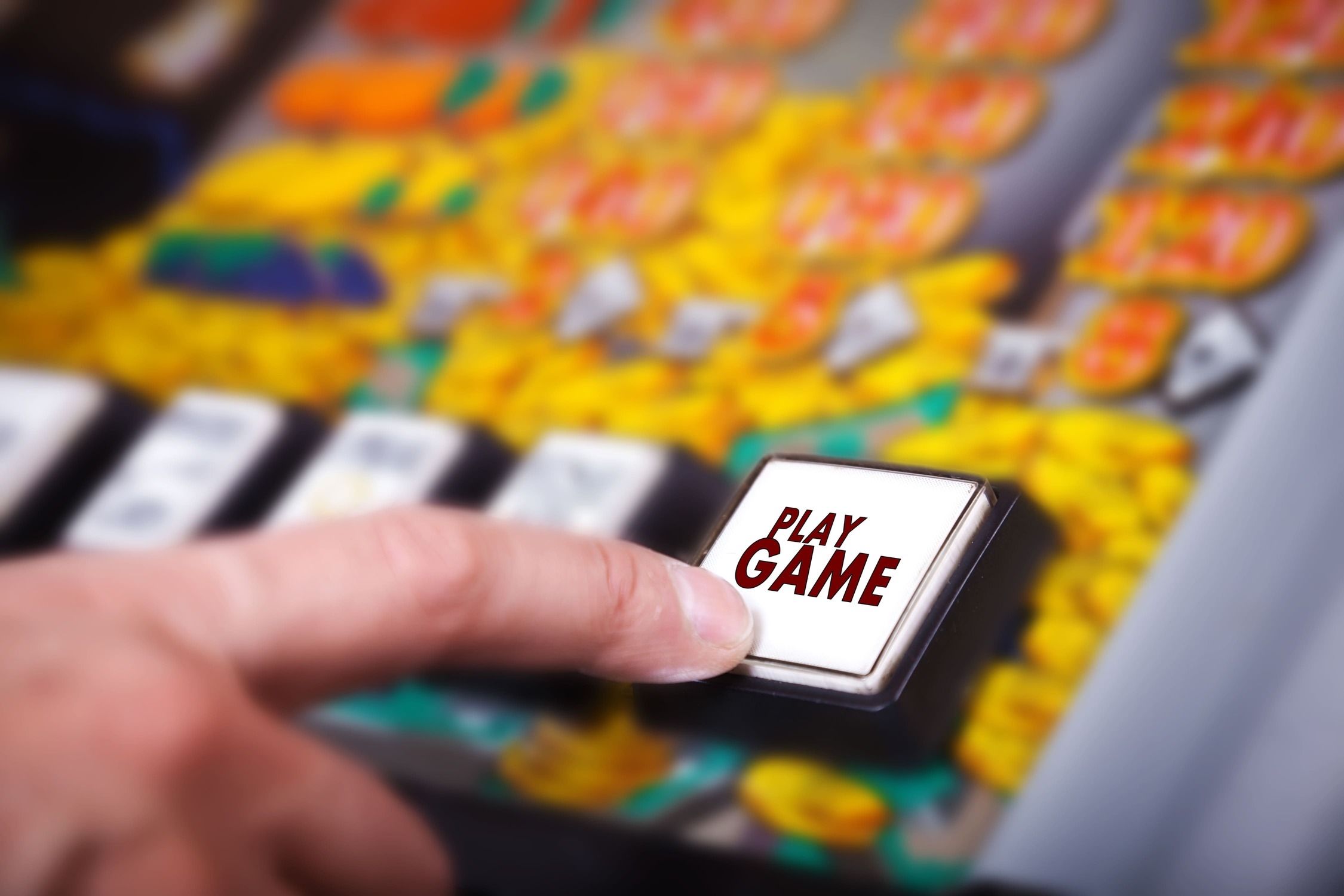 This figure is described as a percentage and players can often find RTP for:
Individual slots

Live casinos

Individual casino betting limits, such as high-stakes slots

Regions, states, and other jurisdictions

Online slots and platforms
Why is a slot or property's RTP important? Simply put, this figure helps players determine which properties or slots pay the most back to players. While math can't be denied and the casino will always have an advantage, those with a higher RTP give players a better chance to win.
This can be some good information to be armed with on your next trip to the casino, dropping some credits in your favorite game, or logging in to your favorite online casino.
2 – How to calculate RTP slots
With the definition in mind for RTP, players may want to know exactly how to read an RTP percentage and what it exactly applies to. As an example, consider a slot machine that has an RTP of 96%. This means that for every $1 inserted into the machine, 97 cents of that is paid back out to players.
As noted earlier, this calculation could also apply to casinos as a whole or even differing limits. One casino might have an RTP of 97% for high-limit slots while an overall RTP of 95% for all slots within the entire casino.
So what is a good RTP for a slot or casino? Well obviously the higher, the better. That gives you more of a chance of winning some of your money back or at least making that entertaining night at the slots last longer.
Typically, players will want to look for an RTP of at least 95-96%, but some can inch even higher. This gives you a nice chance at some return on your "investment." Some properties and online casinos take pride in offering "loose" slots and advertise their RTP and how players have a better chance of winning.
It's important to clarify something that might possibly confuse players – that's the difference between a slot machine's RTP and payout. A payout refers to money or credits paid out to a player on an individual spin of the reels. The RTP refers to the total percentage of money paid back out to all players over a certain period of time. Here's a look at some key differences in these concepts.
| Slot/casino RTP | Slot payouts |
| --- | --- |
| Percentage paid out to players overall | A certain amount is paid out for a jackpot or individual slot |
| Can apply to individual slots, casinos, or regions | Usually apply to an individual game or a progressive slot, which pools money wagered over a certain area for larger jackpots |
| Expressed as a percentage | Expressed in a monetary value such as dollars, euros, or British pounds |
3 – How to find RTP on slots?
The great thing about knowing RTP is that these percentages can be used by players to determine which properties or slot machines themselves are best for playing. Machines with a higher RTP offer you the best chance at some bang for your buck.
Numerous slot machine companies actually report the RTP for their own games. For some, this can be changed by individual properties. However, many gaming regulators require properties to report their RTP. This offers players a look at the overall properties.
There are also numerous online sites that report games and casinos' overall return to player figures. A player heading to Las Vegas may want to look up some of their favorite games and casinos to see what those RTPs are, giving them some choices on which games offer the best chances at winning.
Here are a few of Jackpot Party's most famous Vegas slots:

Much of this advice also applies to online slots. Figures are also readily available for online casino operators and online slots. Some online slot developers even make it more difficult for operators to change those payout figures. Others offer a range of several versions of the game with varying RTP options.
Similar to live casinos, many online sources are available to check out these statistics. Some online operators also report their own figures as at a live casino. Players may want to proceed with some caution regarding this self-reporting however. Some claims may apply to more specific aspects of an operator's gaming platform.
4 – Considering variance/volatility when it comes to playing slots and RTP
Volatility and variance are two slots terms that are used interchangeably in the casino industry to refer to how often a slot is likely to hit a winning combination. This refers to the risk-versus-reward factors that come with playing certain slots.
A slot with a low variance will pay out often but with smaller returns on those wins. A high variance (or volatile) slot will pay out less frequently but generally offer higher rewards when players do hit a winning combination. Here's a look at how slots are generally organized when it comes to the idea of variance/volatility.
| Degree of variance | Frequency of wins | Payouts | Risk vs. Reward |
| --- | --- | --- | --- |
| Low | Frequent | Smaller | Lower risk with same level of reward |
| Medium | Average | Normal | Normal risk with middling results on average |
| High | Less often | Larger | Chances at larger payouts but with larger risk |
Those players looking for plenty of action will want to look for lower volatility games that offer regular payouts although they may not be large. Players looking for a bigger score will gravitate toward games with higher volatility, which can result in some larger jackpots although players may experience longer losing streaks before seeing some of their money back.
In comparison to RTP, variance and volatility are much more short-term measurements about more specific types of slots. RTP on the other hand refers to more long-term percentages of money sent back to players in the form of winnings.
RTP is a figure utilized in the gaming industry in conjunction with win percentage that also allows slot players to determine what properties, slot machines, online slots, and differing slots categories (such as stakes played) offer the best chance of seeing some of that money returned as winnings.
With this greater slot landscape, individual slots will vary in volatility. Like RTP, numerous online sources offer players insight into the volatility of certain games.
5 – Las Vegas slots and RTP
As noted, many RTP facts and figures can be found in gaming regulatory information. That goes for casinos in Las Vegas and the state of Nevada as a whole. A good way to determine these numbers is to look at a property's win percentage when it comes to slots.
For example, if a Las Vegas casino reports a 9% win percentage then the casino is returning 91% of all slot coin-in back to players. This gives the property an RTP of 91%.
When considering different areas of Las Vegas, a few have a higher RTP average than others. The worst is the Strip, which as of January 2023 had a win percentage of 8.5% for a 91.5% RTP. Downtown Vegas has only slightly better as areas catering more to tourists tend to keep more for the house.
Other areas outside Las Vegas may cater to more discerning local slot players. For example, Laughlin has an RTP of 92% and Boulder checks in at almost 94%. Off-Strip properties may offer better payback percentages than those that attract a larger number of players.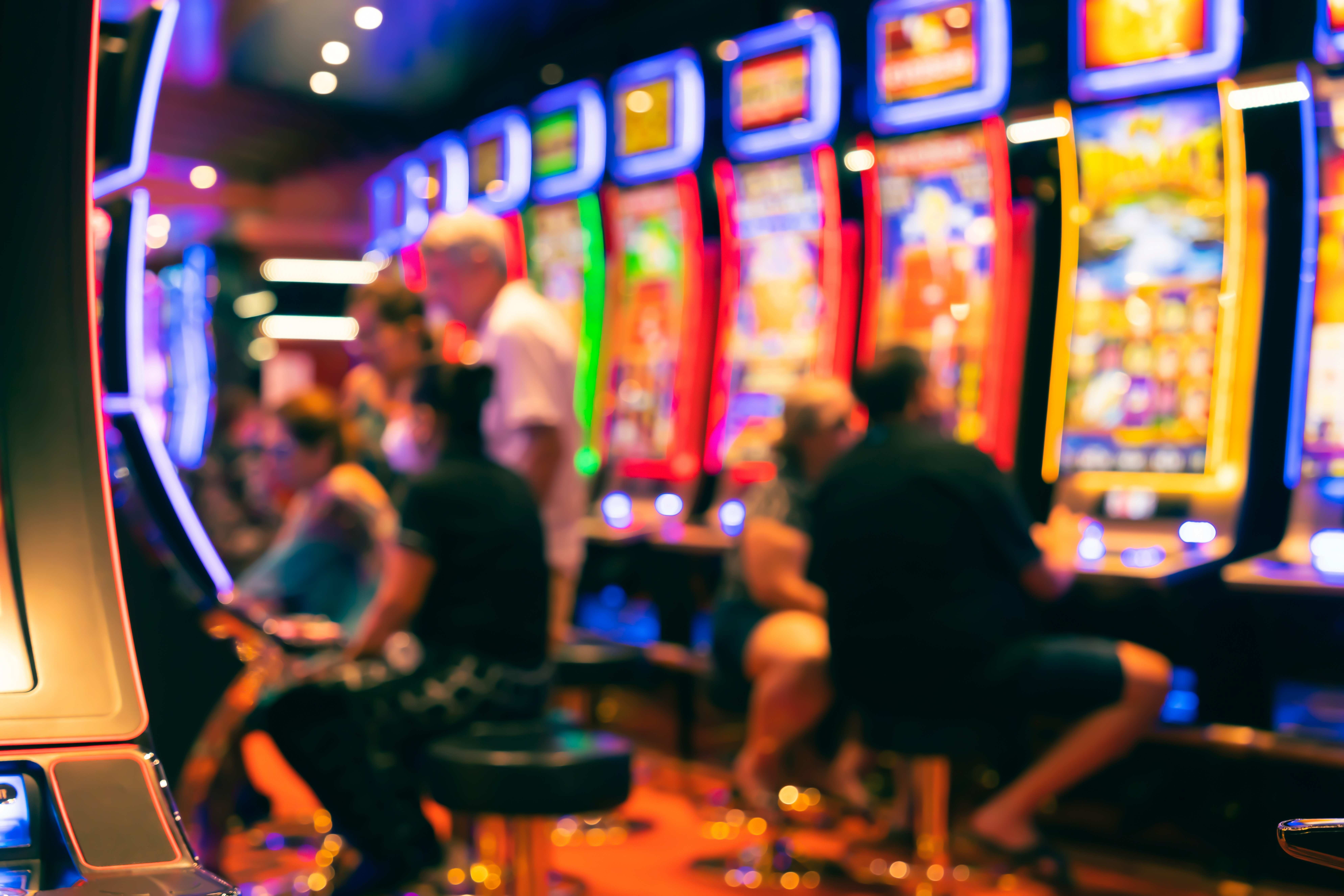 When looking at another Nevada casino hotspot, Reno checks in with a nice RTP average of 94.5%. But these are just regional averages. Savvy gamblers will want to do even more research to really find properties and games that offer even better RTPs than seen in these more broad figures. These numbers also can differ by the stakes you play.
Websites like LasVegasThenandNow.com, LasVegasCasinoNews.com, and Casino Player and Strictly Slots magazines offer players a look at various casinos' RTP in Las Vegas and beyond. According to Las Vegas Casino News, some of the best properties to play in Sin City in terms of RTP, , include:
Circus Circus – 97.4%

Golden Nugget – 95.63% and higher

Excalibur – 95.1%

Sam's Town – 95%

Palms – 94%
6 – Highest RTP casino slot machines
The best RTP slots are obviously those that pay out more to players. This gives a better chance to make your gambling bankroll last longer. This allows players to survive the sling streaks that come with slot play. A few things to consider:
Games with higher denomination limits tend to have higher RTP. That doesn't mean it's smart to play above your limits, however.

Individual slots' RTPs can often be found on manufacturer websites and regulatory websites.

Online slots often have higher RTP than what one might find in a traditional casino.
On this last bullet point, some online slots even pay back 99 cents out of every dollar for a 99% payback percentage. That kind of RTP won't be found in a casino. But an online casino also doesn't have much of the overhead associated with a traditional casino such as restaurants, shows, running hotels, etc.
A few online slots offering great RTP include Mega Joker (99%), Jackpot 6000 (98.9%), The Catfather (98.1%), and Rainbow Riches (98%).
Those heading to a live casino may want to keep an eye out for their favorite games as well. While many games in a brick-and-mortar casino won't have the types of RTP payouts seen above, finding slots and properties with payouts in the 94-96% range isn't heard of either. It's worth doing some research to avoid stingy machines.
7 – Frequently asked questions
What does RTP stand for?
RTP stands for "return to players' and is the percentage of money returned to players from a certain slot machine, casino as a whole, or a certain gaming region. The term can also be applied to a certain number of slots based on stakes.
How is RTP determined?
This is actually a fairly simple percentage to calculate. Imagine over a certain period of time that a casino pays back 95 cents out of every dollar wagered. That means the casino is only keeping 5 cents out of every dollar played.
This means that the property has a 95% RTP, rewarding players with 95 cents out of every dollar wagered. RTP can also be applied to slots or a certain range of slots themselves. RTP can also be found for online slots with numerous online sources helping in finding these figures. Many slot manufacturers even offer RTP figures for their own slots.
What's a good RTP to aim for before playing?
The higher the better obviously. But wise players may want to look for games of at least 95% RTP. More money returned to players means a better chance at some winning sessions. However, it's important to realize that the house always has an edge when it comes to slots. Cutting that edge down offers a better chance at winning and a nice play in the long run.