Those new to playing slot machines may be intimidated on that first trip to a casino or even when opening a virtual gaming site to play online. But there isn't much to worry about and putting a few bucks in a slot offers a chance at some gaming fun including on that next trip to Las Vegas.
If you're new to the world of slots, getting a general knowledge of what to expect is simple and a few concepts will help on that next trip to Vegas. Perhaps that could even mean bringing back some winnings after a few nice sessions at the slots.
Keep reading to learn more about how to play slots in Vegas and what to expect.
How to play slots in Las Vegas
While casinos offer plenty of entertainment options, from table games to big-name shows to sports betting, slot machines have become the most popular form of casino wagering in recent years. They are simple to play and modern machines offer plenty of amazing graphics, sound effects, and fun beyond vintage games that may have simply featured three reels spinning with a few symbols on each.
Instead, slot fans now can find games with slot themes of every variety. Pop culture has become a popular theme in recent years. Players can expect games featuring:
Movies and TV shows

Music bands and singers

Animals and nature

Activities such as sports

Video poker

And much more
There is literally something for everyone and at every limit level as well. Most games start at simply one cent per payline, the lines used on the reels to designate winnings spins.
Now that you know a little about these machines, how exactly do they work? A slot is basically built around a set of reels that spin vertically. In the old days, these were real mechanical machines with symbols that were used to show a win if they lined up correctly on the payline.
Modern slots, however, are based on software and RNGs (random number generators) within the machine. Reels are also mostly represented on a video screen now on most games. Players no longer need to pull a mechanical reel to activate the reels, and can simply press the "spin" button. Click here for further information on slot machine reels.

Modern slots also offer more paylines to add more opportunities to win. Players now enjoy bonus games, which may even require user interactivity, and free spins to add even more chances to win. Wild symbols can also substitute for other symbols on the reels to make for extra winning combinations.
Players new to a slot may want to check the pay table as well when starting to play. This is usually located on the video screens and shows the best winning symbols and combinations – including what needs to align to win a jackpot.
The entire process of playing a slot in Las Vegas or at any other casino is simple and here's a guide with a few concepts to remember.
Playing Slot Machines
| Feature | Result or meaning |
| --- | --- |
| Spin button | Initiates the slot reels |
| Symbol | Images on the reels are used to represent winning spins. |
| Paytable | Shows possible winning combinations to watch for |
| Paylines | Lines used to determine winning spins. The slot will indicate all winning spins. |
| Scatter | A symbol that can initiate a bonus game. |
| Wild | Used to substitute for other symbols and create more winning combinations. |
| Credits | Money put into a machine. |
| Jackpot | A higher payout is rarer than a normal winning spin. |
| Bonus game | An extra game that may require a different screen or feature. These offer players a chance to win more and bigger prizes. |
| Free spins | A feature on many games where players can be rewarded with extra spins that don't take away from a player's credits. These offer players more chances to win. |
Click here for additional slot terminology.
How to play progressive slots in Las Vegas
Players new to slot machines may have seen occasional stories in the news about eye-popping jackpots occasionally paid out to players. These can top $1 million with the largest jackpot ever paid checking in at much more.
In 2003, a player at the Excalibur Casino in Las Vegas hit a $39.7 million jackpot after depositing $100 in a Megabucks machine. This type of machine is called a progressive slot machine.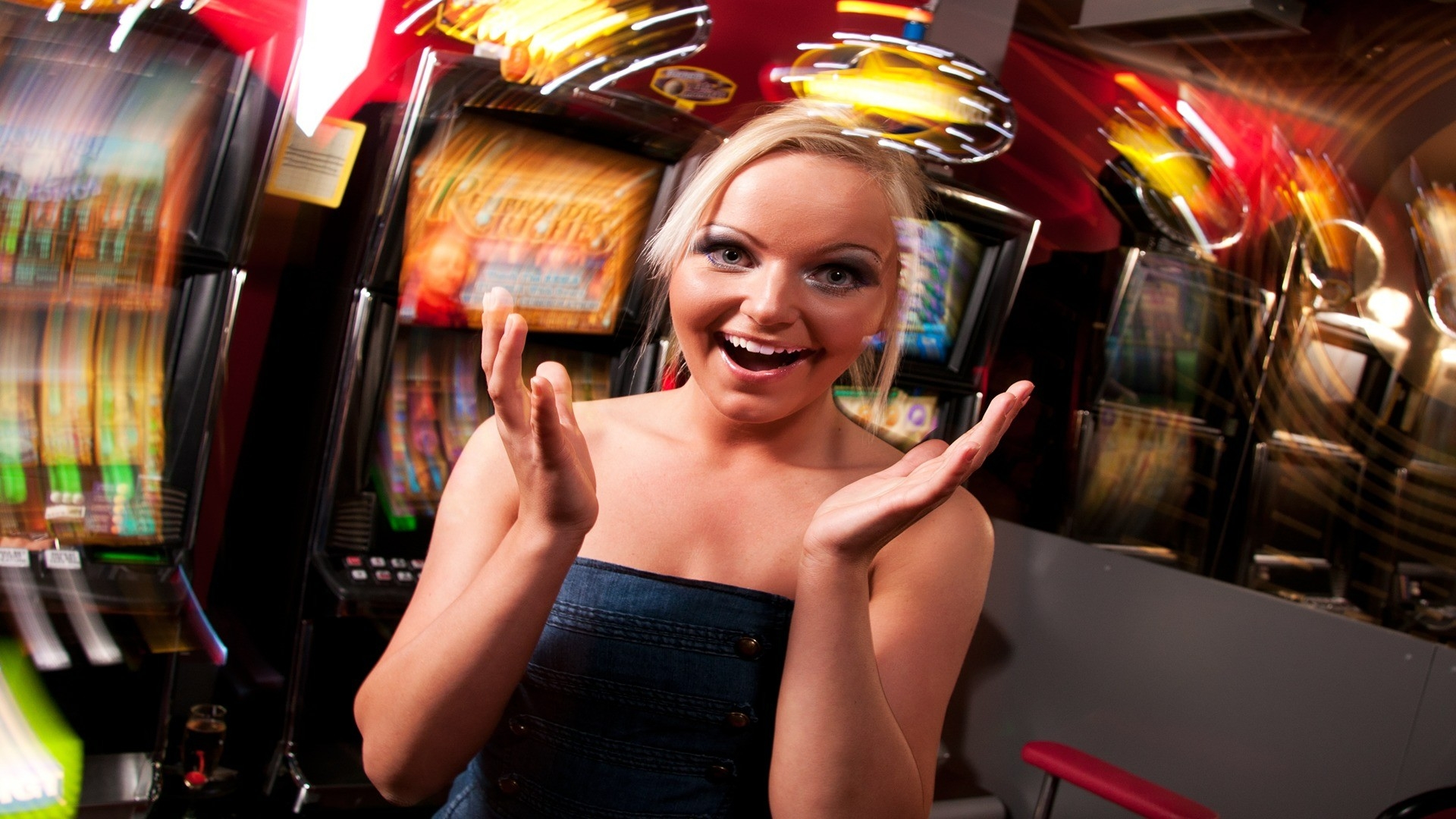 These games take a portion of each spin and place that into a separate prize pool. The games are linked together in a certain jurisdiction or area, and that prize pool continues growing until someone hits it big and scores a massive chunk of the total prize pool.
This is what allows a slot to pay out such staggering prizes. Players dropping some cash in these games also have chances at some other smaller, yet still large, jackpots as well. Most casinos in Las Vegas as well as in other casino destinations offer at least progressive slot games. These offer chances at massive paydays but it's important to remember:
Massive jackpots are rare

Most progressive slots require players to play maximum credits to qualify for the largest jackpots

Some progressives require higher stakes than non-progressive slots
Those traveling to play in Vegas will find many opportunities to try out a progressive slot machine. Playing progressive slots offers a chance to dream about what it might be like to really hit one of those huge jackpots. That likely isn't going to happen, but some nice wins could still come your way as you try to hit it big. To increase your chances, consider exploring our How to win at slots guide for valuable insights.
Are slot machines "rigged" in casinos?
The quick answer to this question is no. Players must realize, however, that slot machines feature a house edge. The games pay out a certain amount back to players while the casino keeps a certain amount for itself.
That house edge can't be overcome, so it's important to realize that. However, playing slowly and within your means can make for real entertainment. The RNG within the slot determines if a spin will be a winner or loser, no matter what a player does. Here's a look at a few questions some players new to slots might have:
Do slot machines pay out less on the weekends?
Answer: No, slot results are based on theRNGand the software within the machine no matter what time of day or week. The machines generate random results and your win or loss is based on a random result.
Do casinos put the "loosest" slot machines near entrances?
Answer: This is also a myth and the game's performance is based on the RNG and internal programming. These games are basically computers and provide random results.
Are some casinos due to pay out a jackpot?
Answer: This is also a monomer and come machines may pay out jackpots two or three times within a certain amount of time. Other times they may experience a "drought" before paying out. The results are random based on the random number generator.
How to get free play in Las Vegas?
Free play refers to a slot that a player receives without having to use any of his or her own money. Players can actually cash in for real winnings with these spins and it's always worth taking advantage of these bonus spins when they are available.
How does one actually get some free spins in Las Vegas or at other casinos? Many properties offer players some free play simply for signing up for the casino's rewards card, especially some of those located away from the world-famous Las Vegas Strip.
A rewards card is always worth getting as well because if you're going to play slots, table, games, or video poker, you might as well earn points toward some of those rewards. Many properties "comp" players with free meals, hotel rooms, and other prizes depending on the amount they play at the casino and the number of points accrued.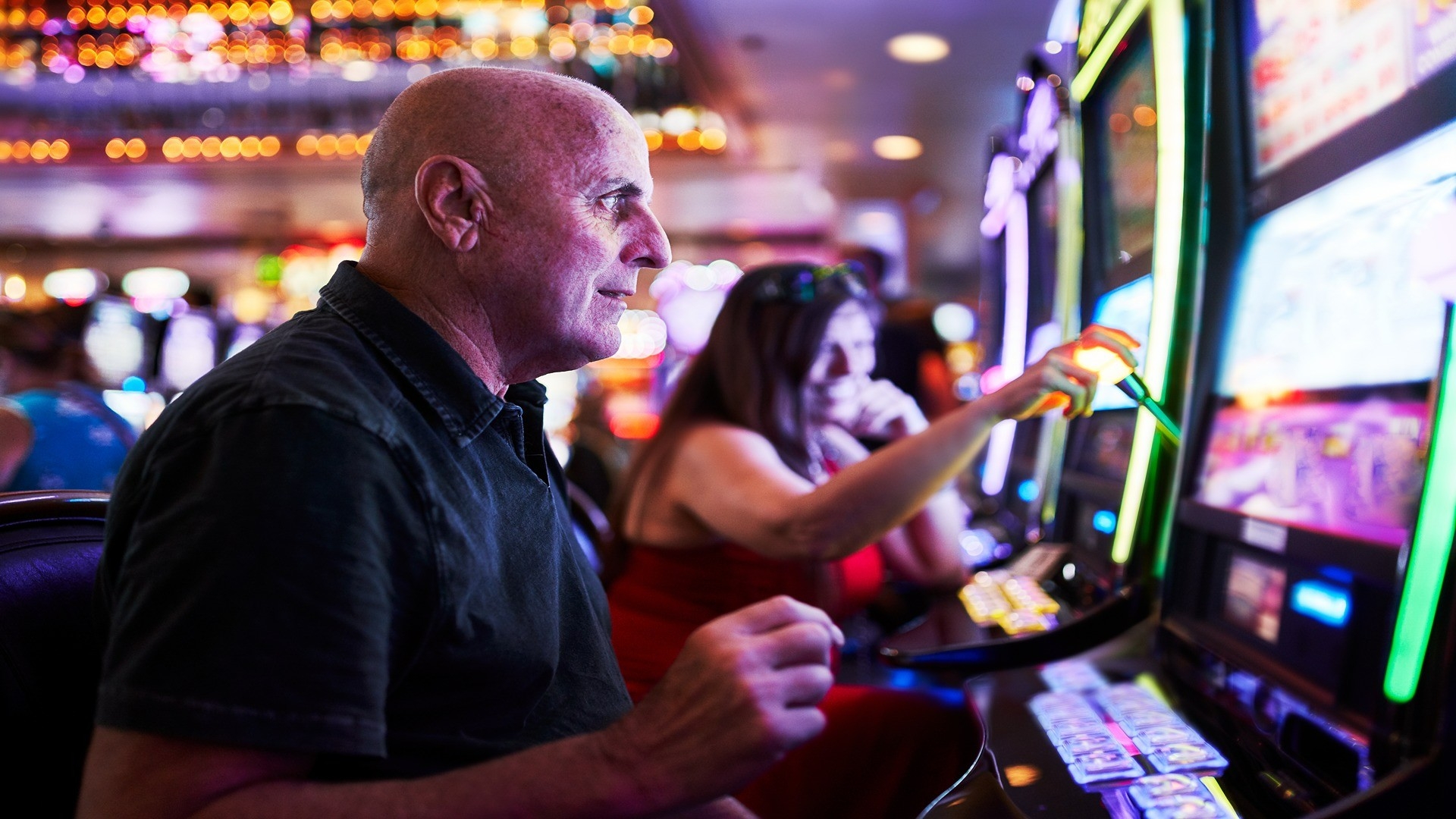 Those rewards can also include free play sometimes as well. Players may be rewarded with a certain number of spins or a certain amount toward playing. Any winnings collected during these spins can be cashed in for possibly even bigger prizes.
A rewards member may also even be invited to a slot tournament. These are sometimes free or may have a minimal buy-in, and have players competing on the slots in a tournament-style competition. The goal is to beat other players within a certain time limit with a chance at some nice cash or prizes put up by the casino. Click here for further information on slot tournaments.

Free play can be a lot of fun and doesn't cost a player anything with a real chance to win.
What is the best time to play slots in Las Vegas?
This question may actually depend on the person. Weekends tend to be the busiest and finding a spot at your favorite slot might be more difficult because of so many visitors looking for some winnings themselves.
However, those who like the energy of a busy casino may want to hit the slots in the evening or on a weekend. There may be a bustling energy when visiting a casino during this time.
On the other hand, for visitors who like a more subdued feel with plenty of room to roam, the morning or daytime might be a better option for playing some slots in Vegas. There tend to be fewer players during this time, which might make for a more relaxed experience.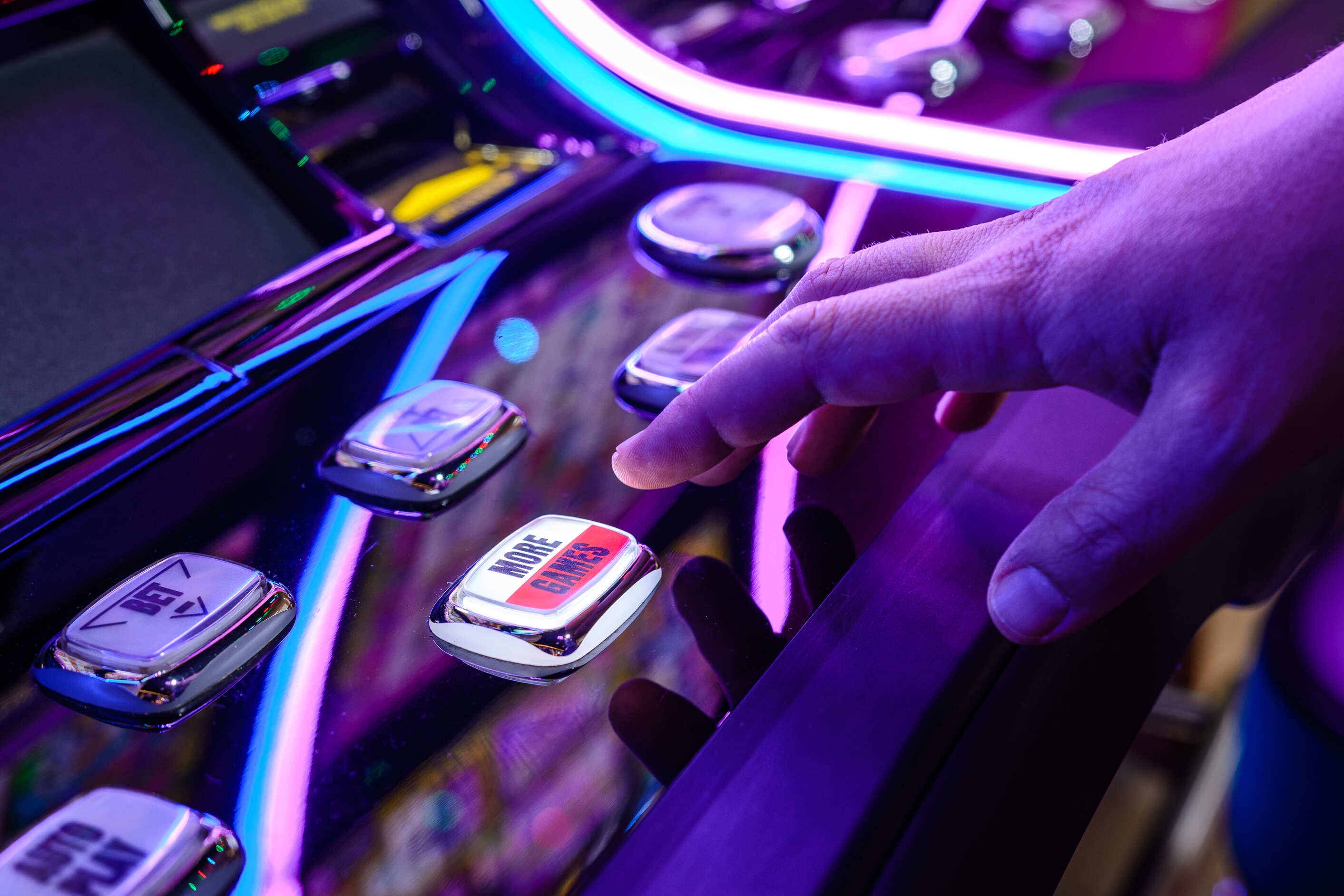 Earlier in the week can also be a good time to play some slots as well. There tend to be fewer players in town and you may have better access to your slots of choice.
There is one thing to remember when it comes to the best time to play slots: the actual games are unaffected by the time of day or day of the week. Slots don't pay out at certain times over other times. As noted, the computer programming within the slots determines a payout at random.
In fact, the RNG determines a winner as soon as the "spin" button is pressed, zipping through millions of combinations almost instantaneously. That next jackpot may pay out on Monday at noon, Friday at 7 p.m., or Sunday's early morning hours at 4:33 a.m. You just never know.
When it comes to winning, players have no real insight into what's the best time to play a slot. Those nice payouts and jackpots come at completely random times.
Do casinos get rid of slot machines that pay out too much?
Many players may think the casino has stacked the deck against them. In a sense, that's true when it comes to the idea of the house having an edge over players. However, casinos mostly just want to keep slots on the floor that players enjoy and keep playing.
Remember, casinos generally keep a percentage of the entire coin-in to their slot machines. That means they make their money from players actually playing at the slots. That's why casinos offer players free drinks and the chance at comps like free meals and rooms. The casinos want players gambling and are less concerned with player payouts – property managers know they have the edge in the long term.
Those games that don't receive much play are generally the ones that can be removed. More popular games that are generating plenty of coin-in may be repositioned into better locations and properties may also add more of them.
The payout to players is often determined by the slot manufacturer and referred to as RTP (return to player). That's the total percentage of coin-in paid back to players overall. The higher the RTP, the better the chance of a payout for players. This figure also can apply to casinos, gaming jurisdictions or areas, individual slots, a section of games (such as high limits), and more.
Sometimes casinos may even make changes because of player interest. In recent years, many Las Vegas properties have phased out a lot of the nickel slots at their properties. Penny slots have become more popular and replaced many of those former nickel games. Those one-cent slots, however, have numerous paylines and each spin can cost much more than a penny.
As TripAdvisor notes:

The casinos didn't really mind, because the penny machines have a much lower payback percentage.

How often does someone win big in Las Vegas?
This may be a hard question to quantify. What may be a large payout to one person may not be the same to another person. Players all across Las Vegas book winning sessions at the slots on a daily basis.
Players also record five- and six-figure jackpots on a regular basis in Las Vegas as well as in other casinos around the world. It's important to remember that the house holds an edge over slot players and that's just a fact players have to deal with.
Slots are meant for entertainment and if you book a nice win, so much the better. When it comes to major jackpots in the $1 million-plus range, those are much rarer. These seem to occur a few times a month and make headlines when they happen.
But winning at that level certainly isn't the norm. As noted, these payouts generally come on progressive slots where players play at higher limits with the max bet in place. These may offer the opportunity at bigger payouts but can also eat away at a player's bankroll.
How do I pick a slot machine to play in Las Vegas?
Picking a slot machine is totally dependent on a player's mood or interests. There is literally something for everyone and every taste – from modern machines featuring pop culture to classic games with lucky symbols like 7s, fruits, and more.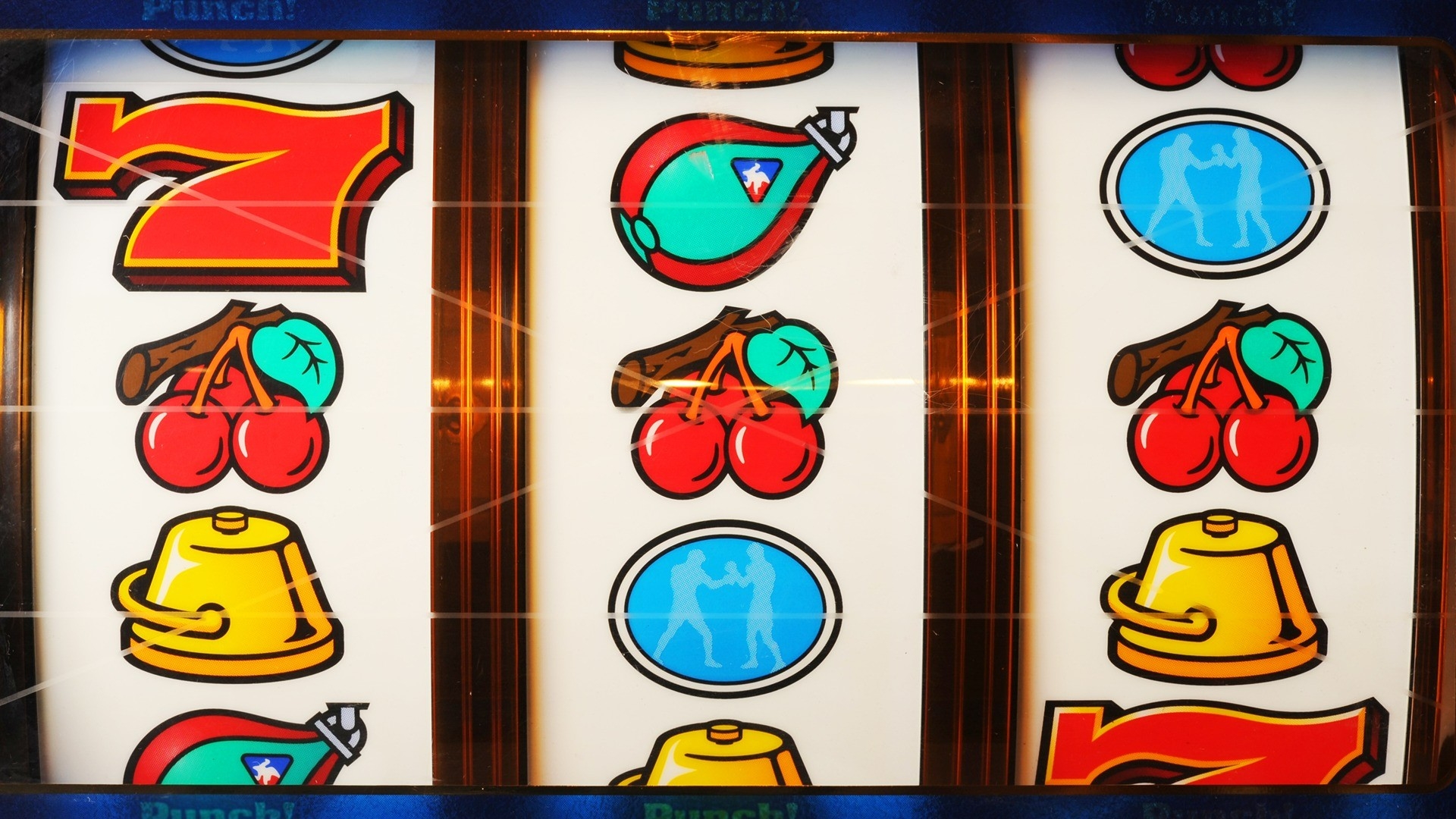 Those who like to cash in on frequent spins will look for games offering a low variance of payouts. That means they pay out small and medium payouts more frequently while the larger payouts are rare. Higher volatility slots tend to pay out less often but often larger payouts when they deliver a win to a player. There are numerous online sources to check out some of your favorite slots and how they stack up in these areas.
Considering RTP is also a good idea and there are numerous online sources, including slot manufacturer websites, that offer this type of information. A higher RTP means more money is paid back to players and you may have a better chance at winning.
There are numerous online sources available to check out various Vegas casinos' RTP as well as those percentages for individual games and areas.
Frequently asked questions
What are progressive slots?
These are games that are linked together over a certain state or region and offer chances at winning mega-jackpots that often make news headlines. These payouts can go into the millions, but usually require players to play at max credits to qualify for these giant jackpots.
The huge prizes are achieved by funneling a certain amount of each coin into the jackpot prize pool. Players can also expect other jackpots on these machines that may not be in the millions but can still be large.
Are Las Vegas slots "rigged" by the casinos?
No, slots are programmed to pay out a certain percentage of all coin-in to the machine. Payouts are based on the RNG (random number generator) within the game's software. This ensures a payout is made completely at random. Some machines may seemingly pay out more frequently at times while at other times they may seem dormant and not paying out any major payouts.
This all depends on the machine's RNG. Casinos take a share of the entire coin-in to the machines. They have little need or incentive to actually rig the machines as they also have a house edge and always win over the vast majority of players over the long run.
Do Vegas casinos get rid of slots that pay out too much?
Again, payouts are based totally on a machine's random number generator. Properties' slot changes are usually more based on player demand for gaming than on whether a certain machine has paid out a lot lately.
With their house edge, casinos simply want players at the machines as much as possible. They want their share of coin-in to be as big as possible.