There's nothing quite hitting a big jackpot on a slot machine or video slot. Striking it big after investing just a small amount can make for quite a fun night at the machines, on a computer, or simply on a mobile phone or tablet device. Players who enjoy mobile games can also win coins when playing for free with no real money on the line but with plenty of fun involved.

Of course, not all those days at the slots can be winning sessions. However, there are some tips and tricks to have a better chance of winning. Here's a look at a few tips to keep in mind when heading to that slot machine for some fun.

These are some great slot tips on what to avoid and concepts to keep in mind when playing:

DO'S:
Stay Within Your Budget

Check That Progressive Progress

Have Reasonable Expectations

Take the Rewards

Make Use of Free Play

Take the Slow Road

Practice Makes Perfect

Look for Better-Paying Games
DON'Ts
Play Too Small

Spend Too Much Time Losing or at the Same Machine

Play Slots at Random

Become Too Focused on a Certain Game

Get Too Tipsy

Play Too Low If You Can Afford Higher Limits

Play Too High If It Affects Your Bankroll
Tip 1 – Stay Within Your Budget
No one wants to go broke playing slots and it's important to be rational about how much cash you have to play for the night. Gambling should be treated as entertainment. Determine how much money you're willing to wager per session and don't be afraid to walk away from a game.

While putting in max coin offers a chance at the biggest payouts, it's important to make sure you're staying within the range of what you can afford. Also along these lines, stick to limits that fall within your budget. A few losing spins on higher denomination machines may leave you running to the ATM.
That's not a good idea and could leave you not only busting your budget but going well above it. This slot tip is critical and makes for a responsible gambler: like any other game in the casino, play within your financial means and avoid playing with money that you can't afford to lose.

Tip Highlights:Smart slot players pick a certain amount of money they are prepared to play with and don't go over that budget. Slots are entertainment and should be treated that way. Free play slots allow players to play for coins and other awards, making them an easy way to play without risking any real money...
Tip 2 – Check That Progressive Progress
A progressive slot combines prize pools from numerous games across an entire region or area. These machines give slot players a chance at even bigger payouts because this coin-in is pooled to allow for some astronomical payouts at times. A small percentage of each play is pooled into the jackpot prize pool. Players have a shot at winning six figures, seven figures, and even more on occasion.

The largest of these on record came in 2003 at the Excalibur Casino in Las Vegas. One lucky gambler walked away with a massive score of $39.7 million. While the odds of hitting these ultimate jackpots are certainly long, other levels of jackpots pay out some nice amounts as well.

Those looking to have a shot at these nosebleed-level jackpots would be wise to take into account this one important slot tip: make sure the game you're on is a progressive machine. Also, another key aspect when playing a progressive slot is to make sure you're betting enough on each spin to qualify for the progressive payout.

The qualifying coin-in varies by game and machine with some needing a max coin-in to qualify for any jackpots, but others may take less. It may pay off, in the long run, to make sure your bets are qualifying for those progressives.

Tip Highlights:Progressive slots are linked to other machines in a certain region, building huge prize pools for players. These can pay off with huge jackpots, but it's important to make sure you're playing at a high enough level to be part of the progressive if you're at one of these machines, whether in a live casino or online.
Here are a few of Jackpot Party's most famous Vegas slots:


Tip 3 – Have Reasonable Expectations
Whether you're looking for a "hot" slot that pays out often or a "cold" slot that is "due" to hit it big, it's important to note that all slot machines are based on random number generators. Whether a slot just paid off a major jackpot or not has no bearing on when one might pay out.

Slot machines are gambling and there is no best practice to finding a machine that's going to pay out big. That's why it's called casino gambling. However, taking some measures to find casinos that have the highest percentage of payback (as noted in this article) will help give players at least the best chance at putting some of those bucks in their pockets.

Or you can play at higher denominations, as also mentioned here, to ensure higher payout percentages. But the house indeed has an edge and it's important to remember that. There's no certain strategy to make sure you end that trip to the casino or session at an online slot as a winner. A jackpot isn't always in the cards - or the reels.

Tip Highlights:It's important to remember that a slot machine is still a casino game and the house has an edge. This article offers tips to give a player the best chance to win, but have reasonable expectations. Don't expect every session to be a winner, slots are entertainment and often come with a cost.
Tip 4 – Take the Rewards
It's pretty obvious that casinos, both live and online, want return customers. This slot tip allows players to earn some extra rewards for their play. Casinos offer rewards cards and clubs allowing slot players to earn credits and rewards as they play.

At a live casino, players simply insert their player's card into the machine or type in a personal identification number (PIN) to start earning rewards. These cards can also be used to earn points at table games as well. With larger gaming companies, a player can use a rewards card at other casinos owned by that same company as well. When heading to a new casino, it's always worth a trip to the players club desk to get that rewards card, and hopefully some free play.

In an online casino or social gaming platform, players may earn rewards automatically without having to opt-in to any type of rewards program. Those heading to a slot machine should take advantage of a rewards program. These points can be used for free play, hotel and food comps, and other prizes at a live casino. The casino may often even invite regular players to special promotional events, such as slot tournaments.

Online and social gaming sites may also reward players with free play and other promotions. Some of these sites may even offer tangible prizes and swag as seen in live casinos as well. It pays to get a rewards card.

Tip Highlights:A player's card offers you a chance at some rewards from the casino including comped meals, hotel stays, and more. Players should take advantage of these rewards programs. Many also award players with free slot play, which gives you a chance to earn some winning cash for free. Online casinos also have rewards programs, which are also good for players.
Tip 5 – Make Use of Free Play
When heading to a casino, those who sign up for the property's rewards card not only earn points toward comps and other perks, but also free slot play. This slot tip can pay off – without putting any of your own money in a machine.

Properties and online operators use free slot play as a way to attract casino players. This gives players a real shot at winning some free money. There are some caveats, however, and players usually have to play through the complete amount offered up in free play.

Taking advantage of free play offers is a great way to get the night going in the slot area. Heading to another casino? Do the same at that property. Some freebie slot play might just turn into some real free money.

Tip Highlights:As noted above, many casinos and even online casinos offer players free play as part of their loyalty or rewards programs. Free play is just that – free spins on slots and a chance to win real money. It's certainly worth it to take advantage of these free money opportunities.
Take your pick and enjoy our incredible slots below:



Click here to dive into our wide array of free slot games.
Tip 6 – Take the Slow Road
When hitting the slots, there's no reason to get in a hurry and this slot trick can pay off in the long run. Those dollars will go much quicker if you pound away at the "spin reels" button as soon as they stop. Those looking to preserve that slot machine bankroll would be wise to make that night at the slots a bit of a more leisurely excursion.

Chit-chat with friends, take advantage of those casino comps enjoy a cocktail or two, and just enjoy the game in a more leisurely manner. There are plenty of machines and it's not a race. Be the slot machine tortoise, not the hare.

For those enjoying some online free slots or social gaming, maybe mix in some music or check out a television show. Browse online or text with friends. Maybe talk with some family members and let that online slot be more of a fun, background form of entertainment.

Those who take it slow seem to get more enjoyment out of slot gaming. And when it comes to making that money last, the tortoise not only wins the race but also has the most cash.

Tip Highlights:Not getting in a hurry can save money in the long run and make that slot bankroll last longer. Slots should be entertaining and relaxing a bit make the experience more fun and can also make your cash last longer, giving you a better chance to win.
Tip 7 – Practice Makes Perfect
There is no shortage of online slots and social gaming opportunities to check out what some of the biggest slots on the market are. These offer players an opportunity to test out games and how they pay out. You can also take a look at numerous game types and styles, maybe determining a few of your favorites for the next time you're ready to visit a casino or do some real-money video slot play online.

It's important to remember that the casino or online operator always has an edge. Unlike video poker or counting cards in blackjack, players can't turn the tables and get the odds in their favor.

However, playing with a budget and knowing what to expect will help make that money last for the long run. Hopefully, within that time, you may just get lucky and hit a few nice scores along the way.

Tip Highlights:Online casinos and social gaming platforms offer players plenty of opportunities to play for free. This offers a great way to practice and become accustomed to the ins and outs of certain games. Playing free-to-play and social gaming slots also makes for a fun experience.
Tip 8 – Look for Better-Paying Games
Sometimes it pays to do some slot shopping. Look for slots that have the best Return to Player (RTP). Games with the best payback offer you a better chance to win. Some games pay out more than others and these tend to be the ones you may want to check out.

Another good idea is to look for casinos and online gaming sites that may have the "loosest" slots. This means that property pays out a higher percentage of coin-in than other casinos. This gives players a better chance of at least getting some of that money back.

There are numerous websites and publications, such as Casino Player magazine, that offer analysis of casinos that have the loosest slots. Players can simply look at their region to find a casino that may give them the best chance to win. Some casinos pay out as much as 95% of coin-in back to players (and some even more). That's a great percentage that benefits players.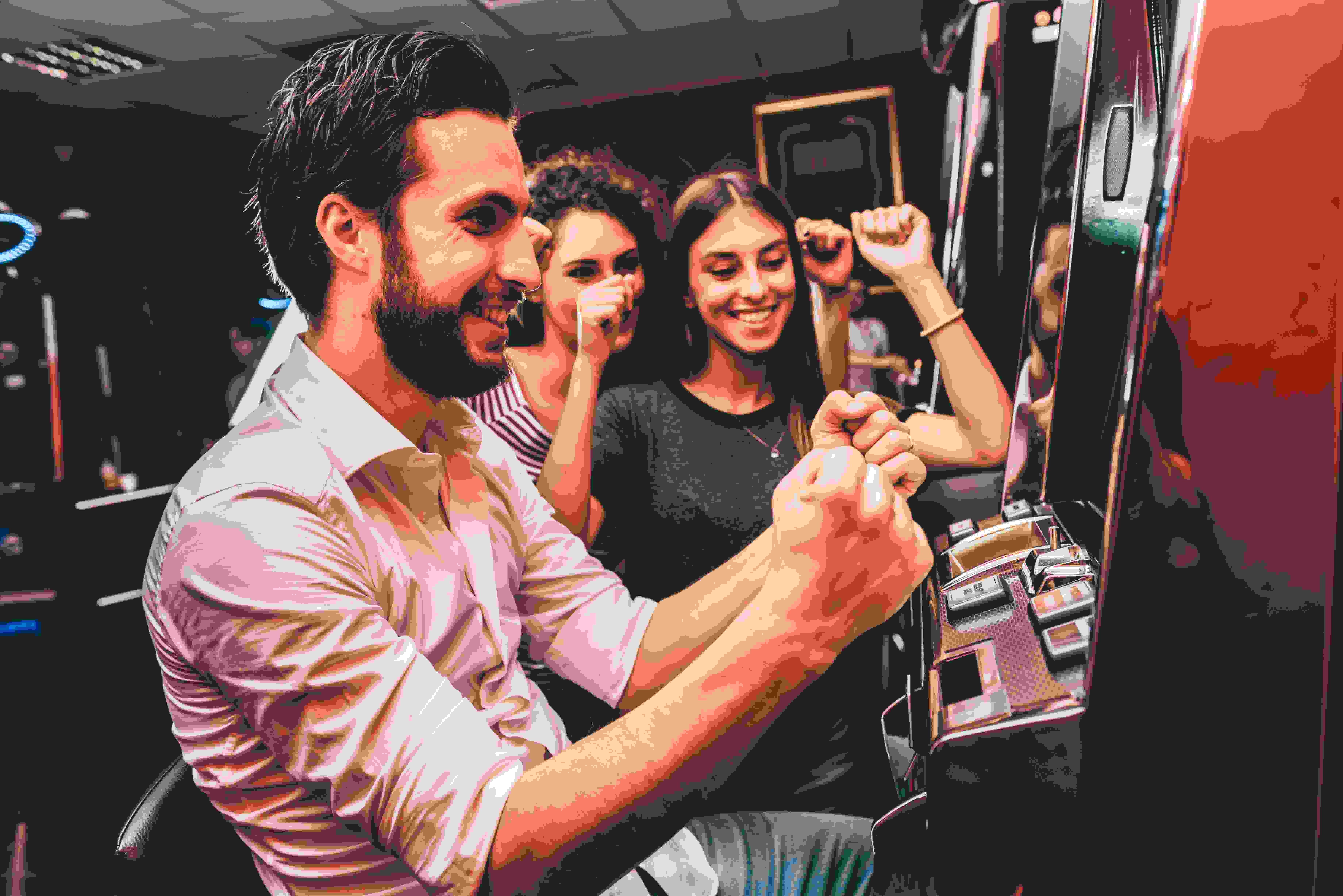 For those trips to Vegas, here's a quick slot tip: avoid the games at the Las Vegas airport. These slots have notoriously low payout percentages. Skip the airport machines and save your bucks for the Strip or downtown casinos.

Tip Highlights:Some games pay out more than others and the same goes for certain casinos. Check out which machines pay out more to players as well as various casinos' payout percentages when planning your next casino outing. That research could help you score more winning slot sessions.
DON'Ts: Here are some smart slot tips to consider when playing and some certain actions to avoid:
Tip 9 – Play Too Small
When playing a slot machine, there are several coin-in options that players can play on the spin of the reels. The payouts progress upward depending on whether you play one coin per line, two coins, three coins, etc. When looking at the pay table, you may notice that the max play payout tends to be a multiple larger than other pay levels. Someone playing out lower levels doesn't have the chance to earn these bonus payouts or jackpots.

The potential for these added payouts adds some extra value for each spin of the reels you make. For example, a slot may have three payout levels depending on the coin in. If you're lucky enough to hit the top payout for 7-7-7, the top jackpot may be 200 coins (or credits) for a single coin in.

That may then move up to 400 coins for someone who put in two coins for the spin. However, a player paying max payout would receive a payout of 1,200 coins. That's a jackpot of three times the payout for playing only two coins. Those returns will be more all along the payout tables, but especially so for the larger jackpot payouts, which tend to come in larger multiples of the lower payouts. It pays to max it out when playing a slot.

Tip Highlights:Those really looking for big payouts are advised to play at the highest-coin level. Most slots pay out more for those who "max out" the credits they put into a machine for each spin. Those playing lower will miss out on some of these bigger jackpots.
Tip 10 – Spend Too Much Time Losing
Hit a tough streak where none of those reels seem to be lining up? There's no shame in taking a break. Grab some lunch or take a walk. Maybe it's been a long day and a nap back in the hotel room is in order.

Don't simply throw good money after bad in a machine. The slot machines will still be there later when you return and simply feeding the beast will only deplete your bankroll and have you headed to those dreaded ATMs and their sky-high fees.

If you're in Las Vegas, Atlantic City, another major casino center there are plenty of other options that don't involve gambling. Maybe plan a couple of shows or excursions during your trip. There's always time later for more slot fun – hopefully with better results. Be smart and live to fight another day.

Tip Highlights:If things don't seem to be going your way in a slot session, look for some other entertainment options for a while. There's no sense in losing money, so look for some other excursions to preserve that bankroll. A walk or visit to another location will help offset some potential losses in a playing session.
Tip 11 – Play Slots at Random
Just as players can check out a casino's payout percentages online, savvy players may also want to check out individual manufacturers to see how their machines payout.

These companies' Return to Player (RTP) rates can also be found online with a quick search. Maybe you just want to take a look at some of your favorite games and see how they stack up. Perhaps one fares better than the others and it might be wise to rank some of those slots according to the game developers' RTPs.

Having the best chance to win means being a bit smarter than the average gambler. Some quick research may mean a bit of a better chance at beating the casinos, certainly not an easy proposition. Even just an extra percentage point can pay off in the long run.

Tip Highlights:Players heading to a casino can check out the payout percentages of certain slots and find some interesting ones that also have bigger chances of winning. A little research can go a long way.
Tip 12 – Become Too Focused on a Certain Game
If those 7s don't seem to be lining up or those bonus games and free spins just don't seem to be showing up, don't be afraid to tap the "cash out" button and head to another machine.

Most casinos have no shortage of games and perhaps that next machine is a bit more ready to send a few bucks your way. The same can be said for online slots and social games. Grab that cocktail and lucky charm and make the switch.

Sometimes the "hit and run" method can use a bit of several of the slot tips and tricks mentioned here. Put in a few bucks and give the reels a few spins. Not a winner after a few minutes? Maybe cash out and transfer your dollars to another. Is that one not going well? Make the switch again.

This method can spread that bankroll over a longer time but also offer plenty of variety and hopefully some fun along the way. If you hit a nice win and then the machine stops paying, it's easy to make another move only this time playing from the plus side rather than the negative.

Tip Highlights:Don't keep losing money at a machine or online slot that doesn't seem to be paying off. Switching things up offers a chance to win another game. This also slows your progress a bit, making your bankroll last longer. You'll also be exposed to other slot games in the process as well.
Tip 13 – Get Too Tipsy
Indulging in a few cocktails or beers may be a regular part of hitting the slot machines for many. But it's important not to overdo it. There's a reason that those drinks are free. Buzzed bettors tend to gamble more and wager at higher denominations.

Slot players who are more moderate in their drinking are less likely to go over their gambling budget. That's a key to a nice night out and those who can practice temperance are much less likely to be separated from more of their money than planned.

"Those who drank while gambling were more likely to be problem gamblers, even when holding constant frequency of gambling, size of the average win or loss, and average alcohol consumption," a study by the Research Institute on Addictions in Buffalo, New York, notes in a study. "Those gamblers who are drinkers, but did not drink while gambling, had a prevalence of problem gambling of close to zero."

In summary, don't simply keep the drinks flowing. A smart gambler drinks less – and hopefully wins more.

Tip Highlights:Having a few cocktails at a casino (or home for that matter) can add to the fun, but don't overdo it. Those players who drink too much tend to wager more than their bankrolls allow. Getting tipsy can lead to costly trips to the ATM machine.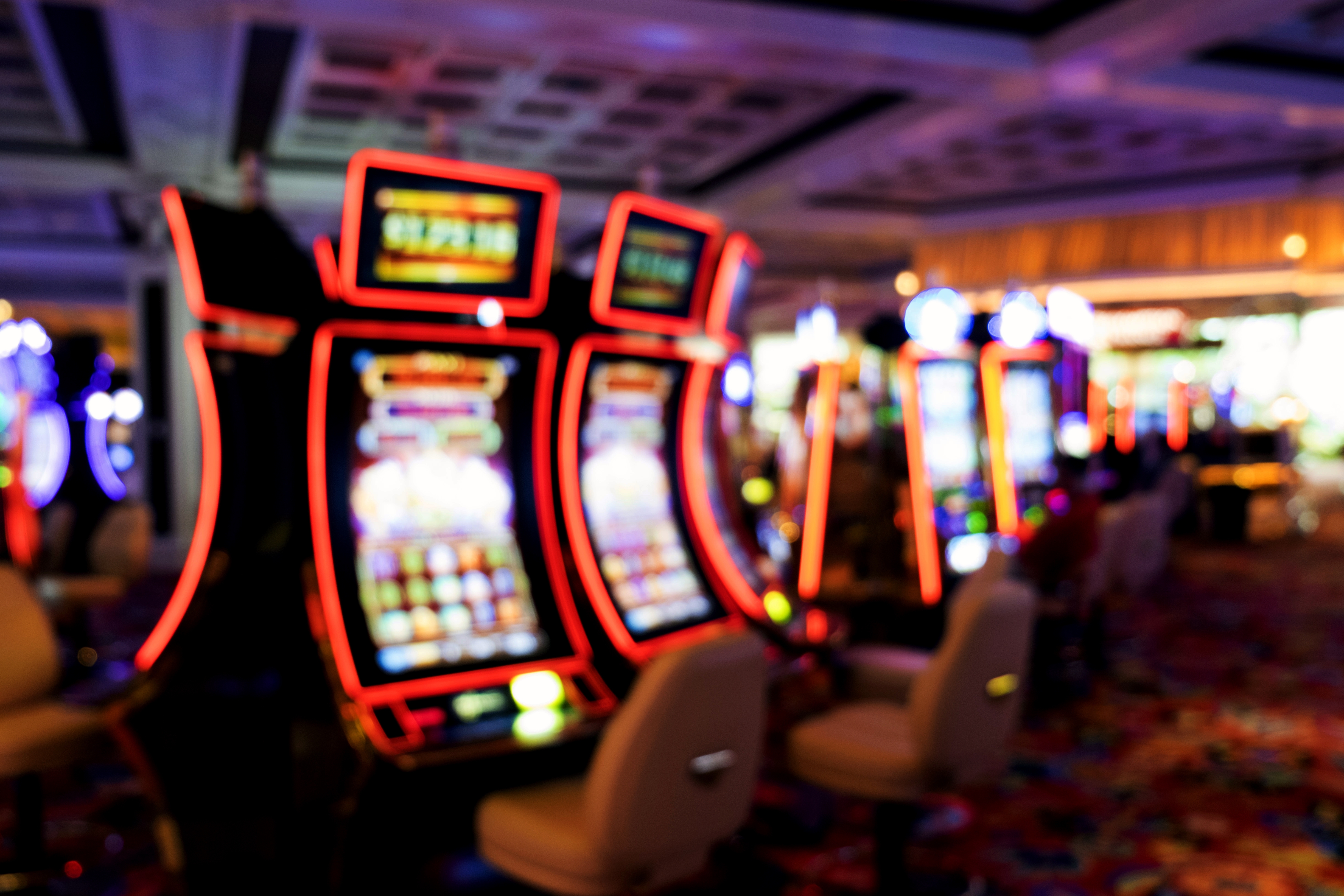 Vegas slot machines
Tip 14 – Play Too Low If You Can Afford Higher Limits
Those with bigger budgets would be wise to play higher denomination games. These tend to have higher payback percentages than a typical one-cent machine. Of course, more risk as far as depleting a bankroll comes with playing at higher levels.

That's why it's important to determine your budget as outlined earlier and to stick with it. But if you can afford putting some cash in that nickel machine, it might be worth it if you indeed have a nice night and hit some decent spins. If you have the bankroll for a quarter or dollar machine, so much the better.

However, don't take this as an invitation to bust that budget. If penny machines fit your financial situation best, then stay the course, and good luck!

Tip Highlights:Playing at higher limits, if you can afford it, offers a chance at higher payout percentages. These games also offer players higher payouts and a greater chance to record a winning session. But it's key to stay within your budget and guard that bankroll.
Tip15 – Play Too High If It Affects Your Bankroll
On the flip side of this previous slot tip, it's also important to know when to say when. Those higher denomination games may have higher payout percentages, but those dry spells can also really sap a player's funds.

Someone hitting the quarter machines may want to adjust to nickel machines if he or she sees a quicker draining of funds than might have been expected. In other words, don't play like a high roller if you can't afford it.

Slot play should be fun and having to worry about losses you really can't afford can certainly have the opposite effect. Be smart with your funds and don't let playing higher than you afford become a serious strain on your night out at the casinos.

Tip Highlights:As already noted, playing within a budget is key to having fun at slot games, whether in a live casino or when playing online. Preserve your bankroll for a fun experience and hopefully with more cash than when you started. Good luck!
***
Spinning those reels should be fun without worrying about overdoing it. These slot tips and tricks offer players a chance for a great night out at the casino or some fun playing some games on a computer, mobile phone, or tablet device. Whether for real cash or just for free money, slot machines can be great entertainment and a great way to spend some time with friends.
Frequently Asked Questions
Are certain machines "due" for a jackpot if they haven't paid out?
Modern slot machines make use of random number generators that trigger all the action on the machine randomly – as the name implies. Many players may think certain machines are just waiting to pay off, but this is a myth.

Slot machines are fun, but there is still a house edge. Embrace that fact, but also know that a good night could mean winning a few bucks as well.
Should I look for "hot" machines that have paid out recently or "cold" machines that may be ready to pay off soon?
Just as with the idea that games are "due" to pay off, this type of thinking is also largely irrelevant because of the complete randomness of how these computerized games pay out.
What's a good budget or bankroll to plan for when heading to the slots or playing online?
That all depends on a player's financial situation. Whether you have the bankroll to play at higher denominations or plan on sticking to the penny machines, knowing how much you have to play with is critical. The general idea is to realize that gambling is a form of entertainment just like any other. Determine what amount you're willing to pay for a trip to the casino or during a quick slot session online. What amount could you lose that won't significantly set you back financially? A night playing some slot machines shouldn't come with a big case of buyer's remorse.
What are a few quick slot tips that might give someone the best chance to become a winner?
While the house always has an edge when it comes to playing a slot machine, there are a few considerations when heading to the casino. Here are a few slot tips to remember:
Practice online for free to learn about some of the games you plan on playing.

Research casinos that have the best slot payout percentages. These are the properties returning the most coin-in to players. Also, check out which games also tend to pay out more to players.

Take advantage of casinos' free play and rewards cards to earn more as you play.

Be willing to walk away and take a break if you hit a downswing. Also, play a bit slower to make that money last over the long run.
Lastly, have fun and good luck!