Tournaments aren't just for poker players anymore. Slot players can now enjoy the thrill and competition of a tournament with a shot at winning some big cash and some added excitement to the casino experience.
A slot tournament has players spinning and spinning, more focused on competing against other players rather than simply booking a winning session. These events can now be found in casinos around the world and offer some extra incentives as well as plenty of fun when hitting the slots.
Here's a brief step-by-step explanation of how slot tournaments work:
Registration: Players usually need to register or sign up for the tournament. This may involve an entry fee, though some casinos offer freeroll tournaments.

Allocation of Machines: Each player is assigned to a specific slot machine or is given a choice from a set of machines. In some cases, players use their own account with a specified game.

Start of the Tournament: Players are given a set number of credits or spins, and a fixed time frame in which to play them.

Play: Players start spinning the slot machines. The goal is to win as many credits as possible within the given time or spins. In some tournaments, all credits won are the player's score, while in others, only certain wins or challenges add to the score.

Keep an Eye on the Leaderboard: Throughout the tournament, scores are often displayed on a leaderboard. Players can see where they rank relative to others and gauge their performance.

Time or Spins Run Out: Once a player runs out of credits or the allotted time expires, their session ends, and their final score is recorded.

Determining the Winners: After all participants have played, the scores are tallied. Those with the highest scores are usually awarded prizes. Prizes can range from cash, casino credits, merchandise, or even trips.

Prize Distribution: Winners are announced, and prizes are distributed. The player with the highest score usually receives the top prize.
Keep reading to learn everything you may want to know about slot tournaments in this complete guide.
What is a slot tournament?
Who can resist the colorful video graphics, impressive sound effects, and energy of a slot machine? Whether playing in a live casino or online, some slot play can be a fun bit of escapism and there's a reason they are the most popular gaming devices in a casino. And for those who are regular players, a slot tournament can be a great way to add to the action even more.
A slot tournament offers something a bit different, with players battling it out at a game against other players for cash and prizes rather than simply hoping to chalk up some wins against the game itself.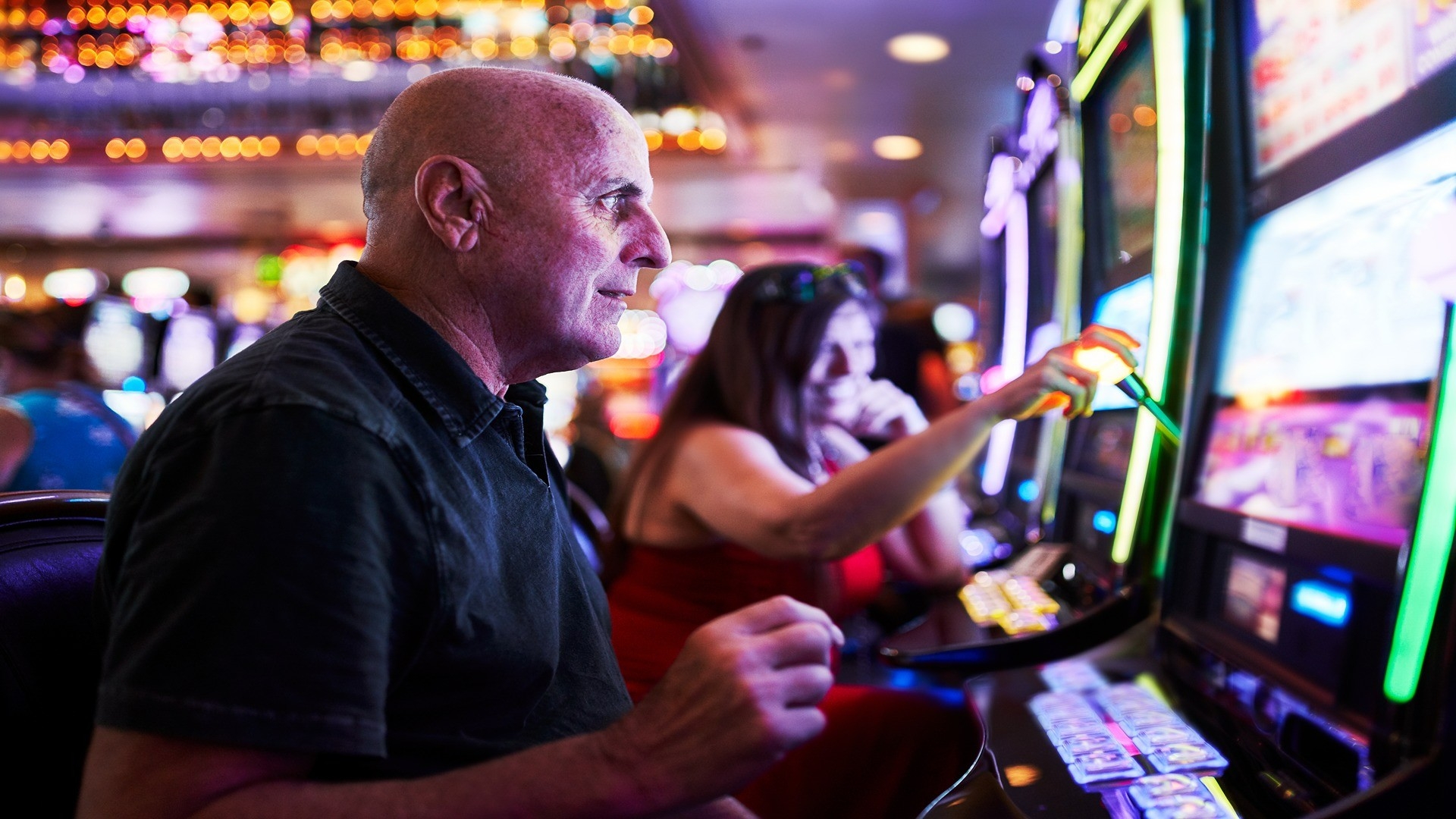 In a normal slot tournament, a certain number of competitors sign up to play and pay a fee to get in the action. That amount goes into the prize pool for payouts when the tournament is complete. Some casinos and online sites may also run promotional slot tournaments for players as a reward to loyal customers or maybe even as an enticement for new players and guests.
During the tournament, players spin and spin on their games with the hopes of achieving some winnings. The player who accumulates the most by the time play concludes is declared the winner and takes home a nice payout. This can be quite the thrill and the overall slot tournament action usually brings plenty of smiles.
How to play a slot tournament
Those thinking of jumping into a slot tournament, whether live or online, will want to know how the action plays out and what they are getting into. A typical event can go one or more rounds. Competitors usually play either with a set number of credits on their machines or for a certain amount of time during each round.
Once a round starts, players begin spinning the reels on their slots. Just as in a normal slot session, finding those free spins and bonus rounds certainly help. Each combination that hits can score a predetermined number of points that can add to a player's spot in the standings, depending on the tournament rules.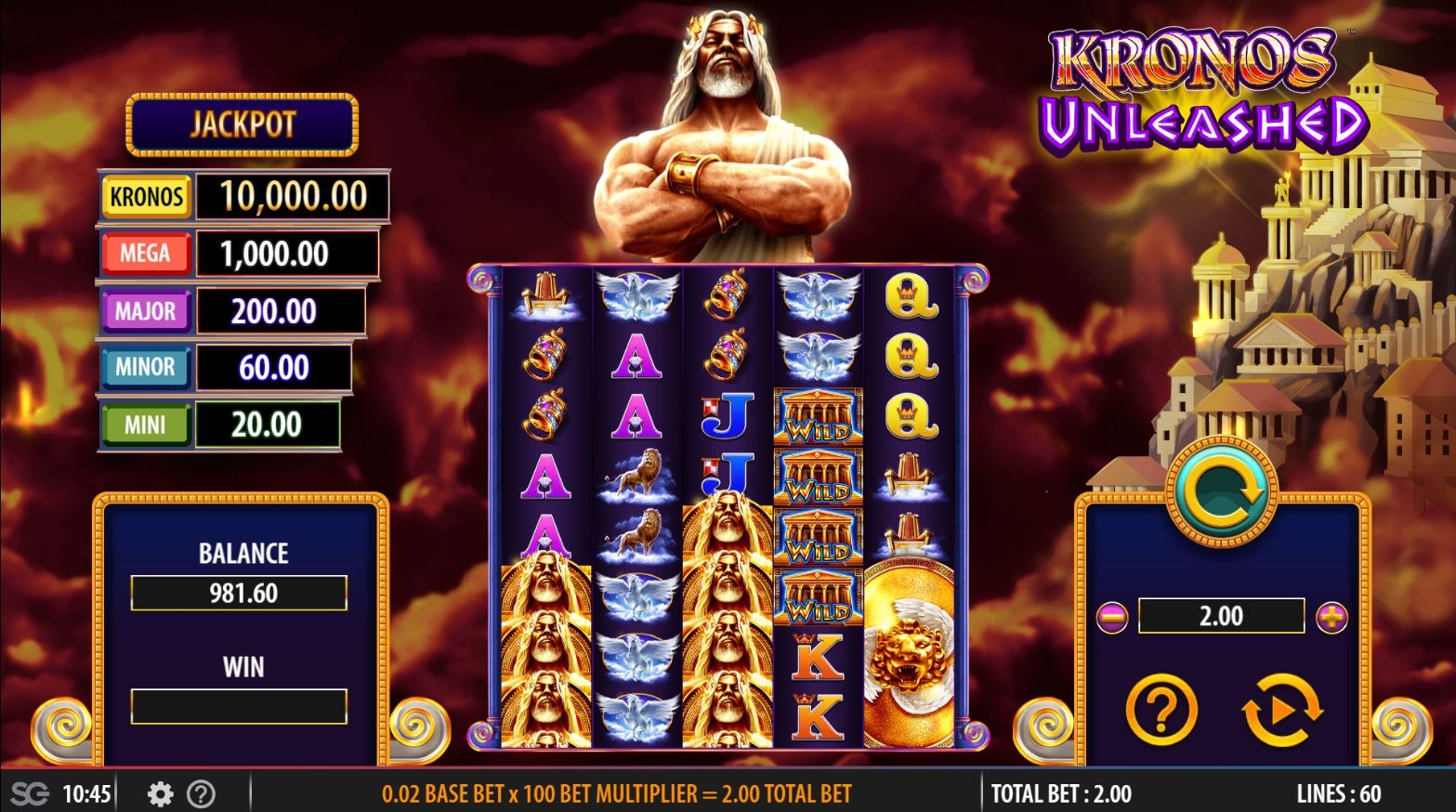 kronos unleashed reels
Remember that you're trying to beat all the other players in the tournament. Keep spinning and leave the cocktails, chit-chat, and cell phone behind for a bit. You'll only have a certain amount of time to accrue those winnings.
In the end, winnings are tabulated to determine the winners or players who advance to the next round of play. That thrill of victory certainly adds to the excitement of a little slot play.
Here are a few of Jackpot Party's most famous Vegas slots:
Slot tournaments in Las Vegas and at live casinos
Finding a slot tournament in Las Vegas is fairly easy. A quick look online will help a player scout out possible events for that next trip to Sin City. Many properties around Vegas regularly offer some tournament action.
Some casinos offer tournaments daily with many even running a tournament a few times a day. Being a member of the casino's rewards club is usually required. For example, the Plaza hosts a daily $1,000 tournament for rewards club members as well as a 777 Slot Tournament on Wednesday, Thursday, and Friday four times per day. When searching here are a few things to keep in mind:
Players club – Join these and players are often rewarded for their play with an invitation to a slot tournament. This goes for other locations outside Vegas as well.
Special tournaments – Some properties offer tournaments for specialized customer segments, such as senior citizens and other special guests.
Locals casinos – Many properties away from the Strip are more likely to offer slot tournaments, so don't be shy about venturing off the beaten path a bit.
Tournaments have become more popular in recent years and casinos have worked to meet that demand. Management also likes hosting these events because they tend to bring in some bigger players.
That means gamblers playing more slots, buying meals and show tickets, and playing more slots and table games. So slot tournaments can also function as a marketing vehicle for some casinos.
Online slot tournaments
Slot tournaments can also easily be found online. Many free and real-money gaming platforms offer players a chance to compete in some of their favorite slot games.
Players competing in these events may find even more options than what a player might find in a traditional casino. Free slot tournaments offer a chance at some of the fun with a shot at a real cash prize or maybe just some bragging rights.
Online slot games allow players to compete from anywhere using a computer or mobile device. On platforms with real-money gaming, players can also compete for small amounts with a chance at some big payouts. Here's a look at slot tournaments played in both live and online casinos.
Slot Tournaments – Online Casinos vs. Live Casinos
Online

Live

Entry fees and payouts

Can be free for just a few dollars

Can have payouts occasionally even for free tournaments

Can be free as a reward for players' club members. Entries may be considerably more than playing online.

Prizes can be large

Ease of play

Can play anywhere in legal jurisdictions via online platforms

Must be physically in a casino

Strategy

Same as in a live casino – play as fast as possible (see below)

Play as fast as possible

Entertainment value

Fun events, but no real social interaction with other players

A social event usually brings plenty of fun and camaraderie with other players

Can be used to bring in bigger casino players
Slot tournament strategy & how to win
Obviously, a major part of a slot tournament is keeping those reels spinning and spinning. Ditch the cell phone and really focus on the "spin" button. Your chance at winning the overall tournament depends on staying focused.
The only major strategy involved in a slot tournament is to play as fast as possible. This means you can grab as many winnings as possible before time elapses, hopefully moving on to the next round as a result. A few things to remember when playing in the tournament:
Don't be late for a tournament round

Avoid getting distracted

Spin as fast as possible

Don't worry about seeing results tabulated, just spin the reels and then quickly again

Play the max credit wager to earn bigger payouts and a better chance to win
If you can get in more spins over the other players, you'll gain a small edge over the rest of the field. Just reaching some bonus round play because of the number of spins you got in versus possible opponents could go a long way toward advancing to the next round or even being crowned the winner.

A player is striving to hit the more valuable combinations, not that they have any control to make that happen in most cases," Las Vegas Advisor newsletter publisher Anthony Curtis told Casino Player magazine about slot tournaments.

Some slot tournaments actually require all players to have the same number of spins. This means you won't be able to gain an edge by playing as fast as possible. Playing that slot tournament, however, should be plenty of fun as well.
Video poker is also often lumped in with slots and those who enjoy these games can also find some tournaments as well at both live casinos and online. These pack on the entertainment, but video poker is a bit different.
There are real strategic decisions to be made on each hand, which can be completely dependent on what decisions you make and on what game variety you're playing. Consult strategy guides when jumping into a video poker tournament.
Free slot tournaments versus real money
Players looking to jump in the action of a slot tournament, either at Jackpot Party or other platforms, will find a similar experience to playing against the competition in a real casino. There are obvious differences to playing on a computer, mobile phone, or tablet, but the fun of spinning those reels remains.
The good thing about playing online is that free tournaments are more prevalent and can be found fairly easily. Some platforms offer prizes of some sort for winners as a bonus for taking part. Others simply offer a chance to experience a tournament firsthand and learn how they work.
When playing a real money tournament, players will obviously want to focus more as real money wagers and possible winnings are on the line. Players involved in real money slot tournaments often see bigger payouts than free-to-play tournaments even if an operator puts up a prize for the winner of a free event.
Those real money slot tournaments that are played in a live casino usually come with larger entry fees than might be found when playing a real money online tournament.
And whether playing for real cash or simply for free, both options can be great ways to pass some time for those who enjoy playing slots and really any form of mobile game. Get those reels spinning and hope for the best.
How to practice for a slot tournament
As noted in the previous section, numerous online sites and gaming platforms, such as Jackpot Party, offer players the chance to play some free slot tournaments. There may be a small prize up for grabs, but that is irrelevant for those simply looking to have a good time.
If you're new to slot tournaments, playing a free event can be a great way to learn the ins and outs of how everything works. You'll see the overall structure and observe how a casino or online platform actually runs the tournament.
There are also some thrills in simply competing in a slot tournament as more winning combinations, bonus rounds, and free spins head your way. Grab a real seat or virtual spot in a tournament and get to spinning. You just might turn out to be a champion.
Frequently asked questions
What is a slot tournament?
A slot tournament is a competition among players who are hoping to accumulate more winnings than all the other players they are competing against. Players may advance in differing rounds or the event may play out in a single round.
The key thing to remember is that slot tournament competitors are trying to amass enough winnings to beat the other players or move on to the next round.
What is a general strategy to remember for playing slot tournaments?
Stay focused and play as fast as possible. The key to winning more is to spin the reels as fast as possible. This means more opportunities to win over the course of the round. Those who can play quickly can gain a small edge over much of the field. It's also important to play maximum credits to maximize those winning spins.
However, some slot tournaments have players pin the same number of times. Obviously, there is not much chance of gaining an edge in these types of events and luck simply plays a bigger factor.
Can I play a slot tournament online?
Yes, many online gaming and mobile gaming platforms offer players a chance to compete in slot tournaments. Some feature-free events and others may require a wager, depending on the legalities of an individual player's own jurisdiction.
Playing a free slot tournament is a great way to practice and learn how a tournament plays out. Give one of these free events a shot and see how things turn out.