Slot machines now offer today's players numerous gaming options — all levels of stakes to play, unique and entertaining bonus games, numerous paylines, fun themes, and so much more.
And when it comes to wagering, slot manufacturers work to appeal to players of all levels. However, max betting — wagering the maximum allowed — allows players some opportunities at added winnings at times and may be an option for those with larger bankrolls.
Here's a complete guide to max betting on today's slot machines.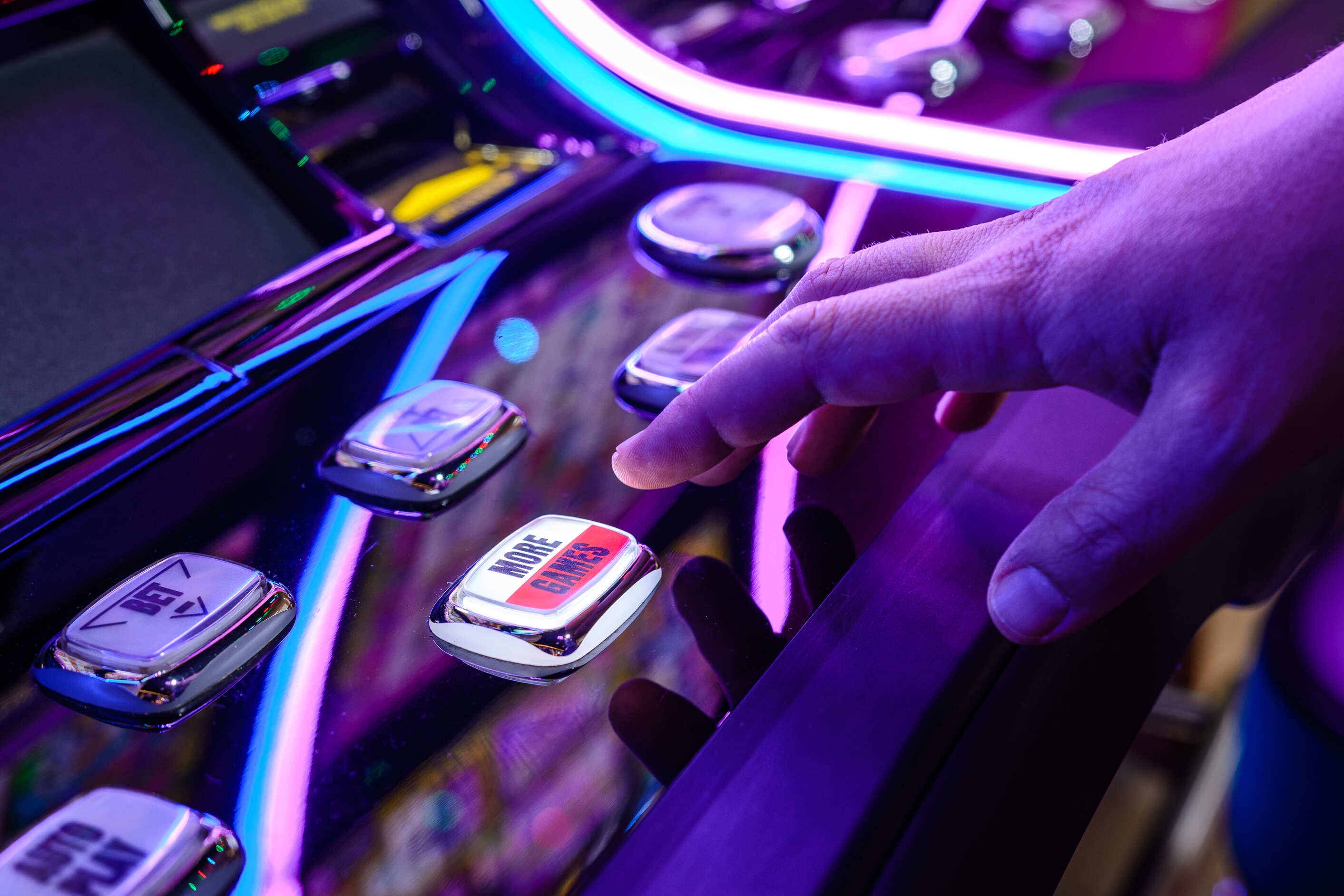 What is max betting?
Slots offer differing levels of wagering and payouts can vary based on the amount a player bets per spin. Players can decide if the risk of wagering more is worth the reward that's possible with a winning spin – is the bang worth the buck?
After taking a seat at a slot, players can decide how many credits they want to wager per payline. As the name implies, max betting is when the player wagers the maximum number of credits allowed per payline.
As an example, take a look at the popular game Blazing Sevens. Here's a look at how this slot pays out based on the credits that a player bets per payline and the best-paying symbols, the sevens and blazing, showing up:
| Number of credits per payline | Any mix of three 7s | Three regular 7s | Three Blazing 7s |
| --- | --- | --- | --- |
| 1st credit | Not available | Not available | Not available |
| 2nd credit | 100 credits | 150 credits | 700 credits |
| 3rd credit | 200 credits | 300 credits | Progressive jackpot |
Some games may pay out even more when max betting on slots (more on that below). But as you can see, wagering the maximum on the slot paylines offers players a chance at some significant payouts.
Max Bet vs. Min Bet Slots: Finding Your Betting Strategy
When it comes to playing slots, one of the key decisions you'll need to make is whether to place maximum bets (Max Bet) or minimum bets (Min Bet). Each approach comes with its own set of advantages and considerations, and understanding the differences can help you tailor your slot gaming experience to your preferences and bankroll.
| Aspect | Max Bet Slots | Min Bet Slots |
| --- | --- | --- |
| Potential Payouts | Higher potential for big wins, including jackpots | Smaller payouts on average |
| Risk | Higher risk due to larger bets | Lower risk with smaller bets |
| Gameplay Pace | Faster gameplay, quicker bankroll depletion | Slower, more extended sessions |
| Bonus Activation | Some features require max bet | No specific bet requirements |
| Ideal for | Risk-tolerant players, jackpot hunters | Budget-conscious players |
| Gaming Experience | Intense and thrilling | Relaxed and leisurely |
| Accessibility | May not be suitable for beginners | Great for beginners and low budgets |
Should You Play Max Bet on Penny Slots?
Penny slots have gained popularity for their low minimum bet requirements, allowing players to enjoy the thrill of slot machines without breaking the bank. However, a common question among slot enthusiasts is whether it's worth playing the maximum bet on penny slots. Here are some considerations:
Increased Winning Potential: Just like in other slots, playing the maximum bet on penny slots can lead to larger payouts when you hit winning combinations. Some penny slot games offer substantial rewards for max bets.

Eligibility for Jackpots: Some penny slot machines feature progressive jackpots that can be won with a maximum bet. If hitting a jackpot is your goal, playing max bet on eligible penny slots is often necessary.

Betting within Your Budget: While max betting can be appealing, it's essential to ensure it fits within your budget. Evaluate your bankroll and gambling limits to determine whether max betting on penny slots aligns with your financial plan.

Betting Strategies: Some players prefer to gradually increase their bets as they play, while others opt for the maximum bet right from the start. Experiment with different strategies to see what works best for you.

Enjoyment vs. Risk: Ultimately, the decision to play max bet on penny slots should align with your gaming preferences. Consider whether the potential for larger wins enhances your enjoyment or if you prefer a more conservative approach.
As we explore the advantages of max betting, it's important to note that other symbols on the reels will also have significantly higher payouts at the max bet level. However, what makes max betting particularly intriguing is that, in some cases, the largest payouts aren't accessible to those who don't bet at least two credits. For example, the game's ultimate jackpot remains out of reach for players who don't bet the maximum. Now, let's delve further into this strategy and its implications.
Some games may pay out even more when max betting on slots (more on that below). But as you can see, wagering the maximum on the slot paylines offers players a chance at some significant payouts.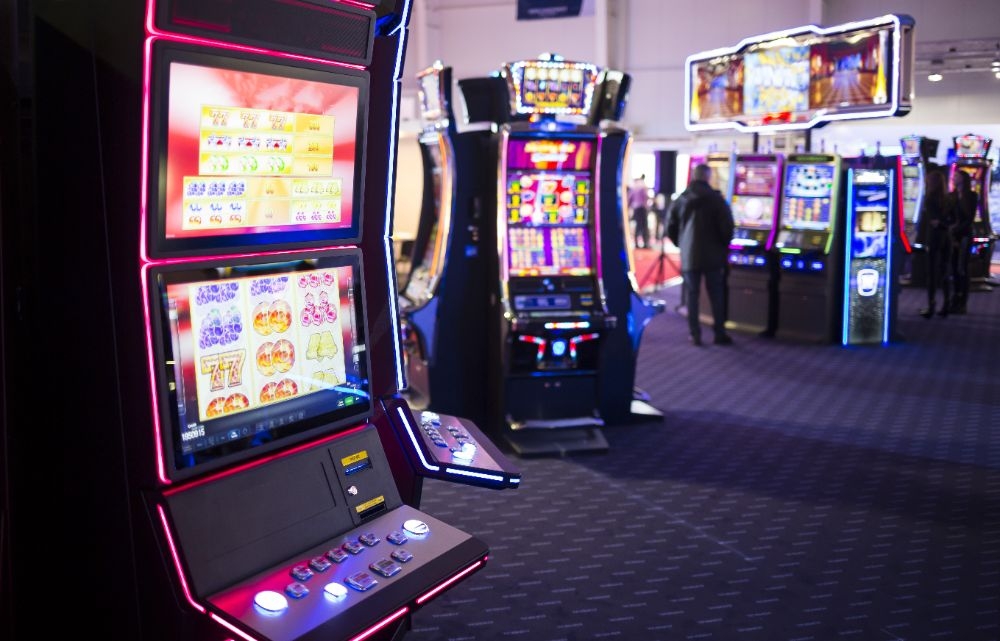 Check out the paylines and pay tables
Knowing about how a game's payouts work will give you an idea of what payouts to expect. As noted above, check out the pay tables, not solely for the largest payouts but other higher paying combinations as well.
When it comes to paylines, these can run in numerous directions and have advanced a long way from slots of old. Rather than a simple payline or two running horizontally across the reels, today's games can see paylines run in differing directions to link winning combinations.
Some general knowledge of the symbols and winning opportunities can make the experience more enjoyable, and much of that information is available right on the pay table. Players on today's slots also have their choice on the number of paylines they'd like to play as well.
When max betting, most players would probably want to choose to play the maximum number of lines as well. A player wouldn't want to miss out on a possible major winning combination by playing the maximum bet but also playing a smaller number of lines. A button right on most machines makes max betting easy.

"The max bet button lets you automatically bet the maximum number of credits and paylines allowed per spin on the machine – and ensures you're eligible for the largest possible payout," PlaySmart notes. "Be sure to check the paytable before you set your bet."

However, betting the maximum amount per paylines may not be for everyone. Always practice responsible gaming practices when gambling, whether at a live casino or online. Here are some ideas to keep in mind.
Set a bankroll and stay within that amount.

Only budget funds that you can afford to lose. Slot play should be considered entertainment only.

Remember the casino always has an edge when it comes to slot play. Finding an edge isn't going to happen, so stay within your budget – and don't hit the ATM machine.

Take breaks, especially during losing sessions to help make sure that your bankroll lasts longer.

Know when to quit — either with a nice winning session or by trying to make sure that you don't lose too much.
Max betting can pay off with some big wins at times but make sure this kind of play fits well within your own budget.
Progressive jackpots
Slot players hoping to reach those truly massive payouts as seen in news headlines, known as progressive payouts, should make sure that they're playing these types of games.
Progressive slots are connected over a certain region or state, and take a portion of each spin and add that amount to the progressive prize pool. A player who hits the ultimate jackpot can cash in on huge sums of cash — often for millions of dollars.
However, to qualify for these jackpots, max betting is often required. If that progressive payout is your goal, you'll want to wager at that level.
Other games may not require max betting to qualify but will usually at least require a betting level threshold beyond the minimum wager. How big can progressive jackpots get? Here's a look at a few recent winners:
Hail Caesar – Some play on a Dragon Link slot proved to be a nice idea in September 2023 for one player at Caesars Palace in Las Vegas. This lucky player was breathing some fire of his own after chalking up a jackpot of $1.2 million. That will certainly pay for a many return trips to Vegas – and probably help pay off the house as well.

Cashing in Canada – Jeffery Stepaniuk, of Saskatchewan, Canada, also hit a mega jackpot in September 2023, at the Gold Horse Casino in Lloydminster, Saskatchewan. This slot stallion secured a haul of $1.1 million on the Saskatchewan Indian Gaming Authorit's Smoke Signals progressive slot network.

Eight-Figure Fun – In October, a lucky player at the Excalibur saw a jackpot that dwarfed even some of the million-dollar payouts seen above while on a trip to the Excalibur casino in Las Vegas. This player slayed a Megabucks Spitfire Multipliers Triple Red Hot 7s machine for almost $12.2 million. This property has been home to massive payouts through the years. In April 2023, another player cashed in on a $10 spin for a win of $14 million on a Megabucks progressive. The Excalibur also holds the record for the largest jackpot ever after a 25-year-old software engineer won $39.7 million on a Megabucks slot in 2003. That would be valued at more than $66 million in today's dollars.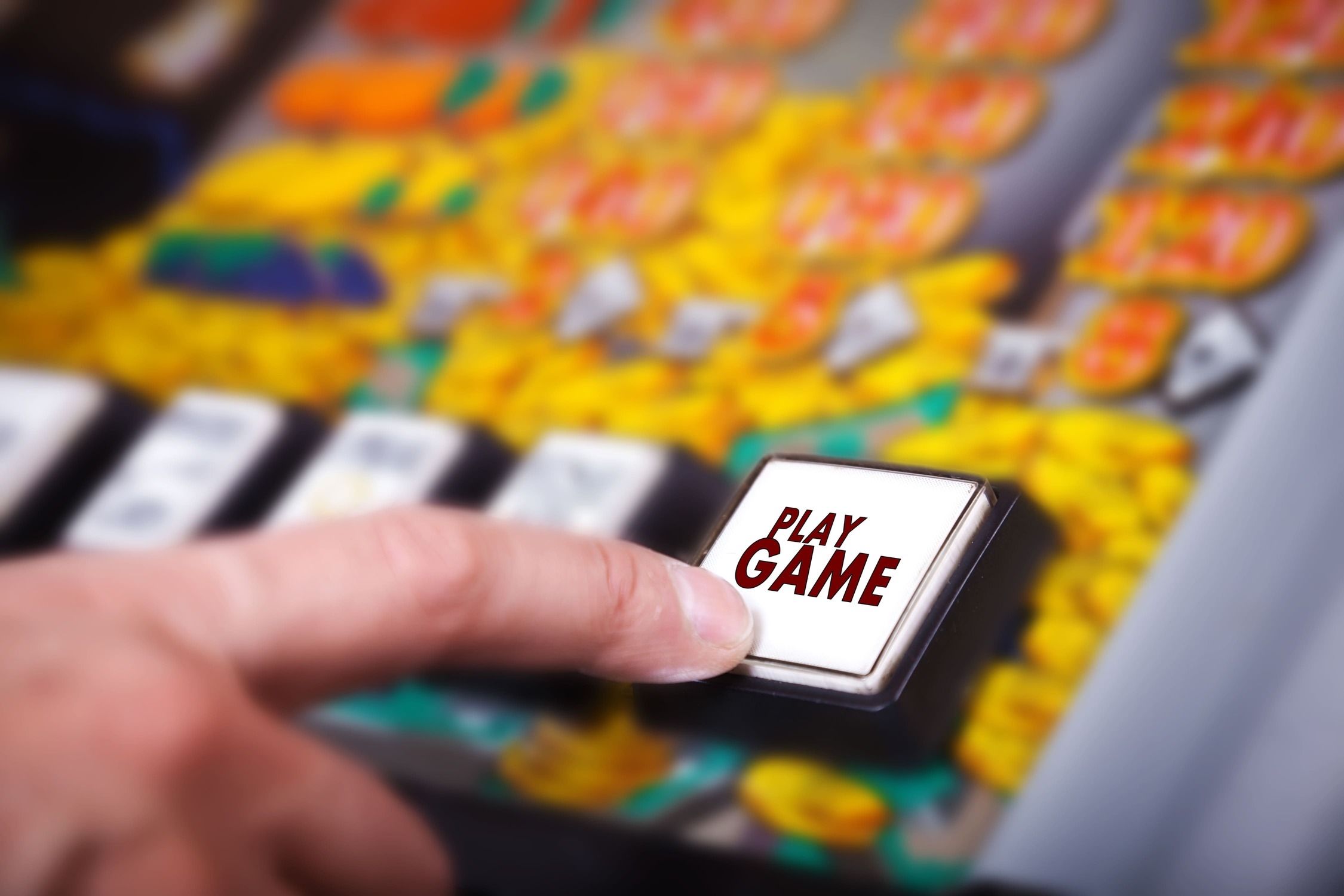 Progressive slots offer players the chance to win some major amounts, but remember that those odds are still long. Play within your bankroll and your means to have a more entertaining experience.
For in-depth insights on mastering progressive slots, don't miss our comprehensive guide on 'How to Play Progressive Slots'.
Free play slot platforms
Looking to play some slots from home without wagering a dime? Free-to-play slot platforms like Jackpot Party and QuickHitSlots.com offer players a chance to have some fun while not worrying about losing any real money.
On these types of platforms, you'll find many of the same slots you might enjoy in a real casino without having any real money on the line or having to leave your comfy couch. Max betting is also allowed with some of the free credits a player can use on the platform.
You won't win big bucks, but there are some fun challenges, rewards, and graphics that make for a fun experience. Some benefits of playing free-to-play slots include:
Max betting without any real risk.

Playing from anywhere. Use the mobile app or play via a browser with no download required.

No need to wager real money.

No expensive trips to Las Vegas or other locations.

Trying out some slots and learning how to play before visiting a live casino.
Playing these types of slots can offer some real fun and you just might win that progressive jackpot after max betting – although that might come with some misgivings that the "payout" wasn't for real cash in this case. But as the French say – c'est la vie!
Frequently asked questions
What is "max betting" on a slot machine?
As the name implies, this is when a player wagers the most credits allowed per payline. The higher a player wagers, the more that a machine will pay out for winning spins. Most players betting the maximum will probably want to play all the paylines on the game to make sure they have a better chance to win (more on that below).
What are paylines?
These are the winning combinations that appear on the reels of a slot machine. Originally, slots used mechanical reels and there were a limited number of horizontal paylines that the symbols had to line up across to secure a win. Today's games feature many more pay lines that can go in many different directions.
What are the advantages to max betting?
Not only will players win more on winning combinations, but also have the chance to win the jackpot on progressive games. Some games may also pay out at better odds at higher limits as well. However, it's important to stay within your own budget and betting bankroll.