Beyond simply offering plenty of entertainment, slot machines offer a chance at a nice payout and that's the overall goal for most players heading to a casino to play or even those looking for some action online. Line up those reels in just the right combinations and a payout will be heading your way.
Players dream of hitting a major jackpot or even a big winning session. Slot payouts obviously vary from game to game, but having a general idea of how they work can make that slot machine session a bit of a better experience.
This article offers you everything you might want to know about slot payouts.
Slot machine payout schedules and paylines
Players new to a slot machine may be a bit confused with so much going on – from spinning reels and the numerous symbols to bonus games and pay lines. There's a lot to keep up with and it can all be a bit overwhelming.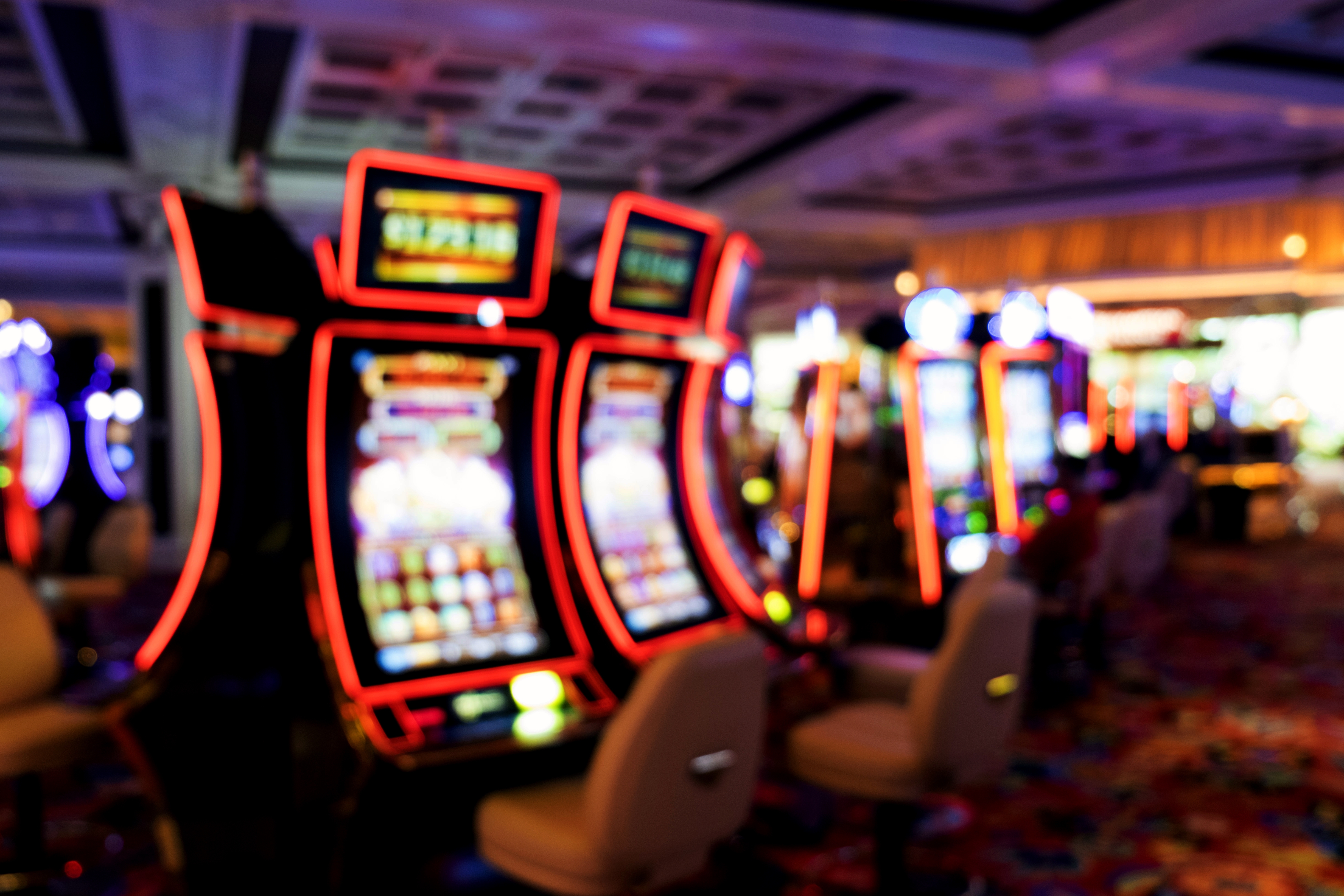 Vegas slot machines
The good news is that today's modern computerized games keep up with all the payouts and intricacies for you. However, having a general idea of what's going on when that machine cranks up can add to your experience and help you know how your gaming session is going. Here are a few terms to become familiar with before dropping a few bucks into a game or playing slots online.
Payout – This is the term used to describe the number of credits a player receives when the symbols on the machine line up in a certain winning combination. These can vary widely from small payouts that may not even equal the amount you bet on a spin all the way up to mega jackpots.

Payline – These are the lines used across the front of the reels to determine winners. Most early machines only used a single payline across the front of the reels. Today's games now offer numerous ways to win with pay lines often crisscrossing wildly on the reels. Having more pay lines offer players more ways to win.

Pay Table – This is the table that displays how much a player can actually win when certain combinations appear on the reels. Players will find a table going from the lowest payouts at the bottom of the table rising to the largest jackpot payout at the top. These are also divided vertically by the amount bet from the left (the lowest) to right (the highest payout). The more a player bets per line, the larger the possible payout.

Credits/Coin-in – This is the term used for the amount of money deposited into a machine. Your money is usually listed as credits somewhere on the machine, allowing you to track your wins and losses. Coin-in refers to the amount of money in a machine as well, although coins aren't really used in slots anymore.
Ready to up your slots terminology game? Read the full article now!
A player dropping some money in a machine has numerous options now when playing a slot game. You can determine the number of pay lines you'd like to play as well as the amount of bet per line. Some slot machines allow players to bet as little as one cent per line. With many lines in play, however, the total amount wagered can actually be much more than that.
How and when does a slot machine payout?
As noted above, slot payouts are based on how the reels line up but that itself is determined by the machine's RNG (random number generator). The software inside the machine predetermines a random outcome each time you press the "spin" button.
Today's slots are completely computerized and no longer function based on mechanical inner workings. This ensures that every spin is completely random. Obviously, the odds are much longer for hitting the combinations with the largest payouts. Those lucky enough to hit wins on the top of the paytable can expect some major six-, seven-, and even eight-figure jackpots.
There are a few myths that some players hold when it comes to payouts. Here's a look at a few of those:
A slot machine id "due" to pay off – This notion that a game hasn't paid out in a while should pay off soon isn't correct. A payout is based on the RNG and is completely random.

A machine paid out recently so it won't pay out again soon – Again the results of a spin are completely random. There's no reason that a slot that recently paid out a nice amount won't dial up another win soon.

"Hot" and "cold" slots – The idea that slot machines payout based on a general outlook or certain disposition is also untrue. The RNG determines all payouts on modern machines and randomness rules the day.
Which slot machines have the best payouts?
Everyone playing a slot is hoping for a nice or maybe just a winning session. Payouts are based on the RNG, as noted earlier, but there are a few things to remember when it comes to trying to find a machine with a better chance of winning. A few key terms regarding this include:
RTP (return to player) – This is the amount returned to a player in a certain game.

Payout percentage – This is the percentage that a machine or a property itself pays back overall to players.

Progressive jackpot – This is a jackpot awarded among machines linked together in a certain area or jurisdiction. These award the massive jackpots that can make major headlines.
A higher RTP obviously means a player has a better chance of winning. Payout percentages offer some insight into how much money is being returned to players on a certain game. Some properties and individual games may get over 95%, meaning that the house is keeping, on average, only about 5% of all money put into machines.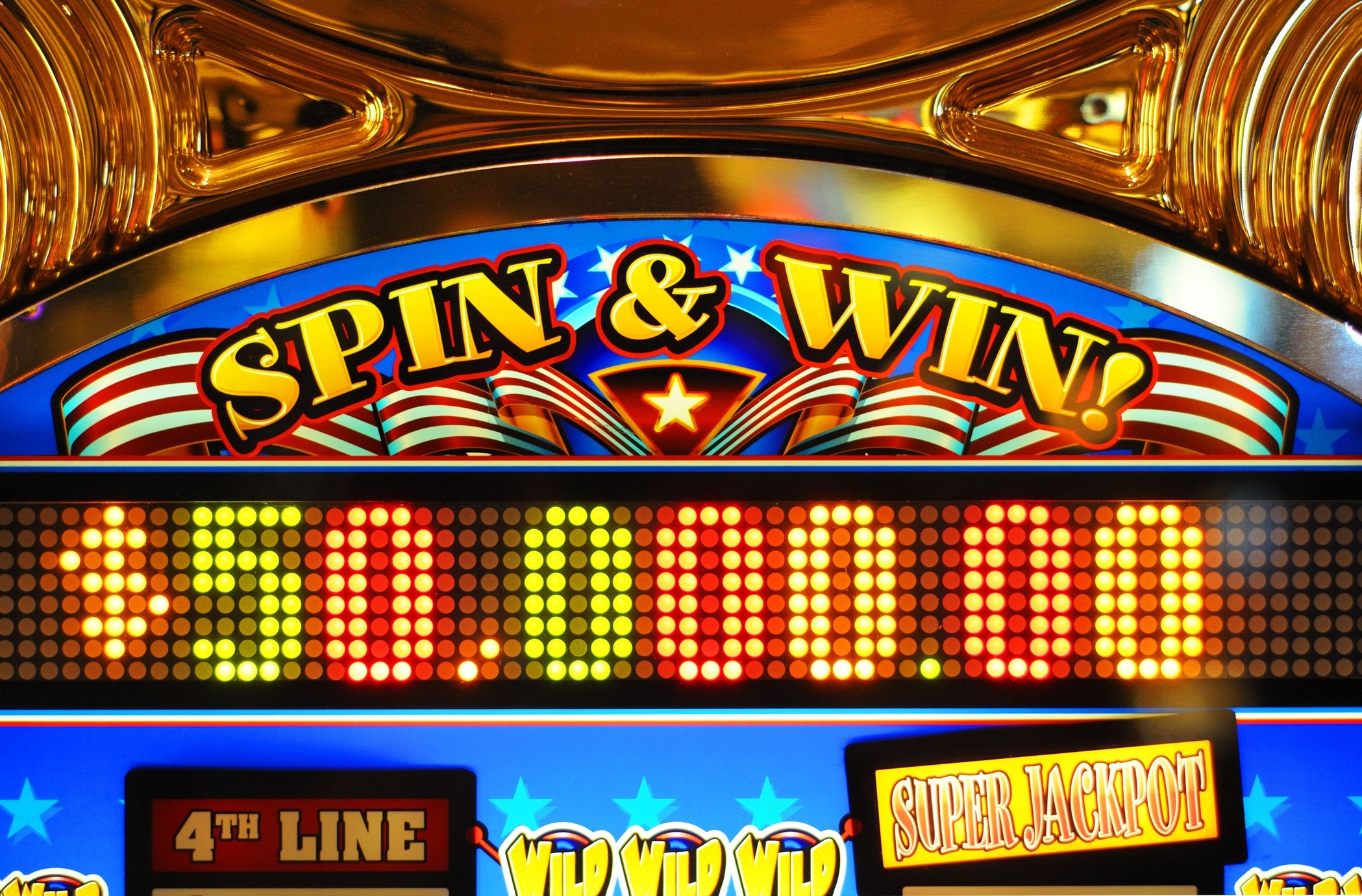 Those looking for a chance at a massive jackpot will want to play a progressive slot. A small amount is removed from each wager and funneled into the progressive jackpot pool. Those lucky enough to hit the best of winning spins will find massive payouts. However, it's important to note that only those playing the max bet on most machines have an opportunity at the progressive jackpots.
When it comes to paying out jackpots, not many beat the Wheel of Fortune line of slot machines. The games have paid out more than $3 billion since their launch in 1986.
How to find the payout percentage on a slot machine
Looking at the payout percentages of an individual game or property will help you find machines that may offer the best chance at booking a win. These are often easily available online and you can decide which games might be worth dropping a few dollars in.
There are numerous online resources for checking out the payout percentages for casinos, individual slot machines, and even online slots. This allows players to determine which properties and games offer the best chance of winning. Here's a look at some resources to check out:
American Casino Guide – offers payout percentages for all U.S. states

Compensation Advisory Partners – a detailed on using payout percentages

Slot machine screen – some countries require payout percentages posted right on the machine's screen

Manufacturer websites – many slot developers post their games' payout percentages right on their websites
Beyond these some individual gaming commissions and control boards also track payout percentages and make them publicly available online.
Online slot payouts
Players looking for some slot play right from the comfort of their own homes also have some nice chances at some winnings. Some platforms offer numerous games, such as at Jackpot Party, and even progressive jackpots.
Manufacturers are now moving beyond the casino floor and offering their titles in numerous formats including in real-money online gaming options, free-to-play gaming apps, and social media gaming options.
"That's where the world is trending because in iGaming, particularly in the United States, the land-based operators are getting digital licenses, and they want to provide their player's 360-degree access to the games that they have," Scientific Games CEO Barry Cottle told the Wall Street Journal.
Online slots offer numerous limits and gaming styles as well and you can play whenever you'd like without the hustle and bustle, travel expenses, and smoking that might be associated with a trip to the casino. Most of all the aspects involved with playing at a live casino also apply online. Many
Payout percentages are also available for numerous real-money online slots as well. Those offering better payout percentages should be moved to the top of the list. Those not paying out very high may want to be disregarded. As at a brick-and-mortar casino, a little research may give you a much better shot at cashing in.
Frequently Asked Questions
What determines how a player wins and gets a payout on a slot machine?
The symbols and paylines are used to visually represent the result of the random number generator's predetermined "spin" result. Players will see certain symbols lined up in winning combinations after pressing the "spin" button.
What is the pay table?
These can be found on a slot and show what combinations pay out and to what amount. The table also shows varying payouts based on the number of credits or coins bet per line.
What are payout percentages?
This is the percent of all coin-in (money wagered in machines) that is paid back out to players. A higher payout percentage either at a property or on specific machines offers a player a better chance of winning.