Chances are that if you play a slot machine, you know at least a bit about the stakes involved. Players spinning some reels on today's modern slots have the chance to play numerous paylines and varying amounts per line.
Slots can be extremely exciting, especially if one of those spins awards a nice jackpot or you're able to rack up a nice winning session. Denominations are those units of money that a player gambles on these machines and having a general knowledge of how they work on a slot can have a significant impact on how you play and can go a long way in making that bankroll last.
Keep reading for a complete guide on slot machine denominations and how they function.
Understanding Slot Machine Denominations
Obviously, when a player steps into a casino to play some slots, he'll be putting some real money on the line. Gambling is just a part of the play associated with slots in a real live or online casino. Casinos offer numerous levels of states to play for – from pennies per payline for low rollers to several dollars per line for high rollers.
So what are denominations on a slot? These are the amounts that are offered to wager per line on a slot. They can range from a penny machine up to games that may allow players to wager $100. Some of the common denominations a player might find in a live casino or an online gambling site include:
| 1 cent | 50 cents | $10 |
| --- | --- | --- |
| 5 cents | $1 | $25 |
| 10 cents | $2 | $50 |
| 25 cents | $5 | $100 |
Relatedly, credits are referred to as the amount of money (denominations) on a machine. Players can do some quick math to determine how much they are wagering per spin of the slot reels. For example, a penny game may allow players to bet a single cent per payline for each spin.
So if the game has 90 paylines, a player will be wagering 90 cents per line. (1 cent x 90 = 90 cents)
Another machine may feature denominations of $0.25 (25 cents). A game requiring 20 credits per spin will mean a player can expect to wager $5 per spin. ($0.25 x 20 = $5)
Simply put, denominations are the credits played toward or above the machine's minimum wager.
So what is the importance of knowing your slot machine denomination? As the math shows above, this can help a player determine how much they are wagering per spin.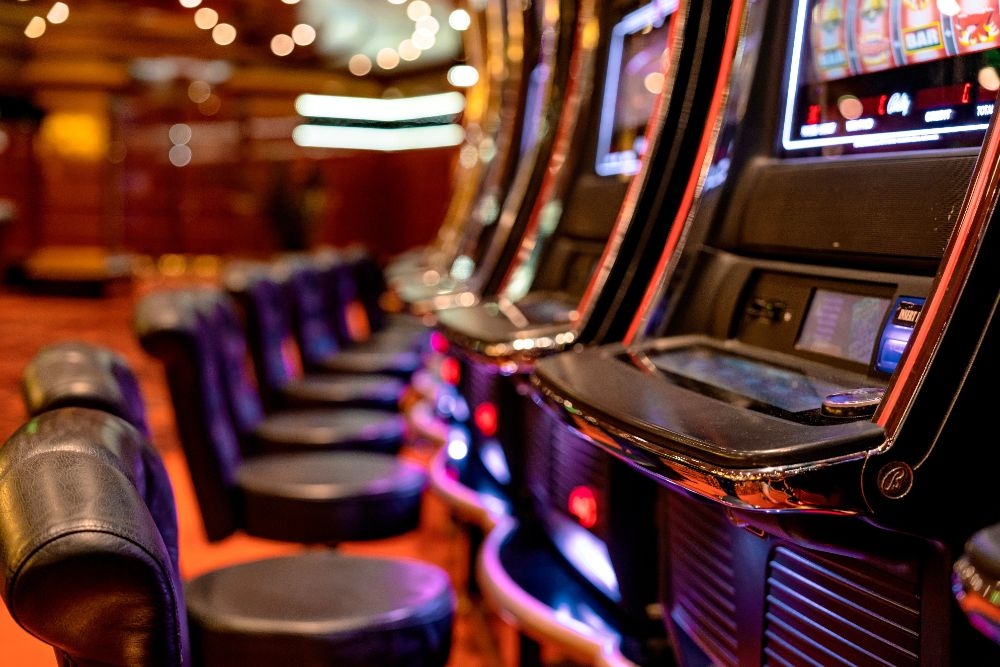 Those spins can go very quickly and a player who is unfamiliar with this concept may wager more than he or she was planning on betting. On top of this, because casinos use bets in denomination amounts, bettors who are unfamiliar with this system may get confused. Knowing the math can help a player know exactly how much is on the line on each spin. A few benefits of recognizing the denominations on a slot include:
Easier to manage slot bankroll.

Knowing how much is wagered per spin.

Determining if a stake level is too high for you.

Determining the speed of play to make the bankroll last longer.

Knowledge to raise or lower exact amounts wagered per spin.
What Does Changing The Denomination On A Slot Machine Do
Changing the denomination on a slot machine alters the bet per line and subsequent potential payouts. For instance, a win at a $0.10 denomination might yield $10, while at $1.00, it could be $100. Lower denominations stretch a bankroll for longer play, whereas higher ones can lead to rapid gains or losses. Some slots offer bonuses or jackpots tied to specific denominations. It's vital for players to choose based on their budget and risk comfort, and to check game rules for any denomination-related benefits or requirements.
The Different Types of Slot Machine Denominations
Slot denominations are usually grouped into three categories. These are pretty self-explanatory and players may want to think of these as low, medium, and high stakes. These categories include:
Penny slot machine denominations (low stakes) – This has become a popular level for many players around the world and is one of the most common types or denominations found in the world of slots. While most denominations are in the 1-cent variety, you'll also find some 2-cent and 3-cent machines on occasion as well. The math remains pretty simple in determining how much you're wagering per spin

Decimal slot machine denominations (medium stakes) – These denominations are usually above the penny level starting at $0.05 and running up to 50-cent games. These machines are often referred to as nickel, dime, quarter, and 50-cent (or half-dollar slots). These may be seen as medium stakes, but those amounts can add up when playing multiple paylines. Make sure you have the bankroll to play at this level or it could be a short trip to the casino.

Dollar slot machine denominations (high stakes) – These games usually feature denominations starting at $1 per paylines and go up to $5, $10, $25, $50, $100, and beyond. These levels are usually reserved for well-heeled players who have a deep bankroll, especially at these higher levels. For example, a player playing 20 lines per spin on a $5 machine will be wagering $100 per spin.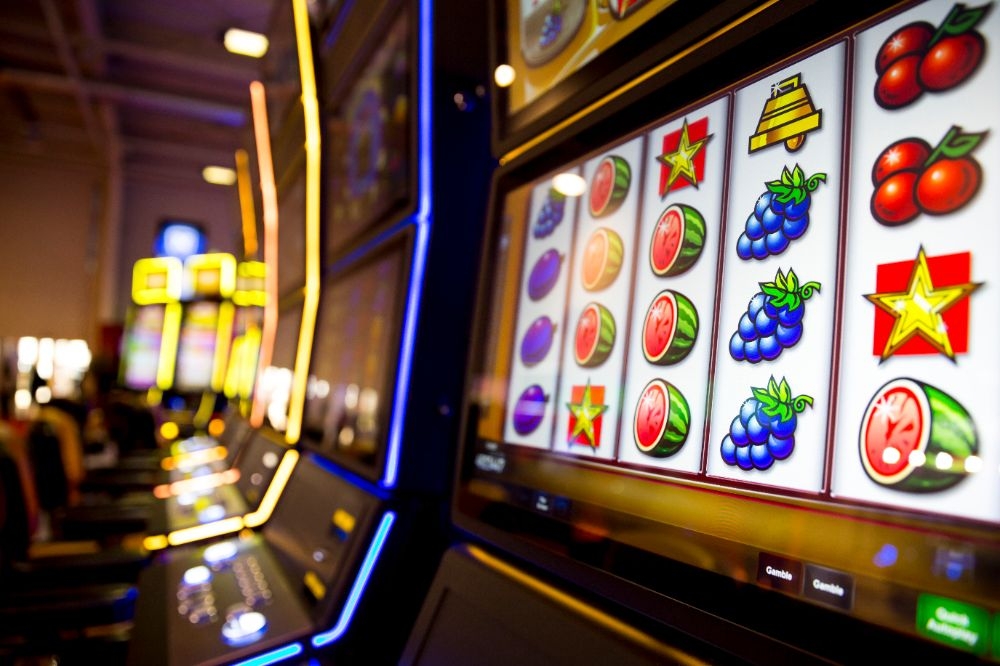 Does Denomination Choice Matter?
Players should always make sure they are playing within their own means. A player's bankroll will differ by the individual person's own financial situation. This means you'll want to pick a denomination that you can actually afford. A few things to keep in mind:
Only gamble money you can afford to lose.

Don't gamble money needed for other daily needs and necessities.

Keep the denominations in mind when playing so you'll know how much you're wagering per spin.

Remember that the house always has an edge when it comes to slot machines. When finding a jackpot or winning session, it's okay to walk away and book a win.
It is important to also know an important concept in the world of lots known as RTP. This stands for "return to player" and is the percentage of money put into a casino, slot denomination level, or region that is paid back out to players in the form of winnings.
Anything above 85-90% is usually considered a good RTP for players at a live casino. But some denominations pay back more than lower denominations. For example, a casino's penny slots may pay back 84%, meaning 84 cents out of every dollar played goes back to players.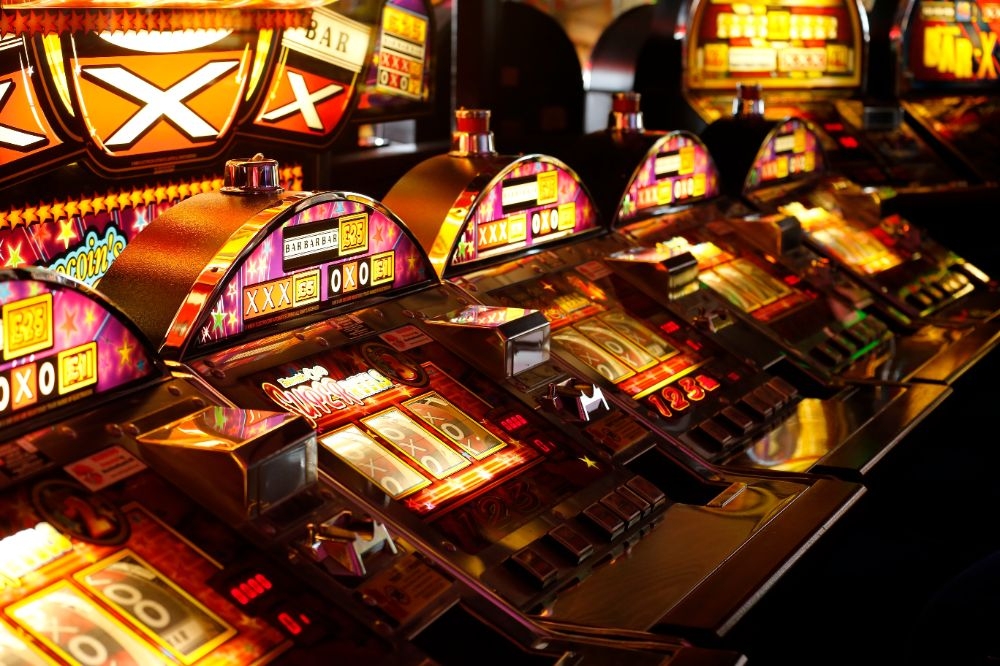 However, a casino's $1 machine may pay back an RTP of 92%, meaning 92 cents out of every dollar is paid back out to players. Obviously, this gives players a better chance to win in the long run. But that doesn't mean you'll definitely be burning through your bankroll faster. Despite the increased RTP at this level, it's always key to stay within your bankroll limits when playing slots.
Those looking for some fun playing slots also have the opportunity to play online as well without putting any real money up for grabs. Platforms like Jackpot Party and QuickHitSlots.com don't have to worry about losing any money at all. These are available as mobile apps or on a web browser with no download required.
Betting Strategies to Maximize Payouts and Odds
As noted, slots include a hefty house edge and there's no real strategy to beating the games. There are some ideas and concepts to remember when playing, however, that can ensure a more pleasurable and entertaining experience that can offer players a better chance at winning. Some of those include:
Max betting – Some slots pay out more when it comes to the higher jackpots for those who play the maximum stakes. For players who have the bankroll, this may be a good idea, but for those with smaller budgets, this could be unwise. You'll sap your bankroll more quickly.

Build up – Slot fans who have smaller bankrolls may want to start at the minimum and build up as they continue winning. Putting away some of those winnings is also a good idea.

Take it slow – Playing too fast can also bleed that bankroll. There's no need to get in a hurry and slots should be about entertainment. Enjoy your time and take it easy. Playing for a longer time gives you a shot at winning while also enjoying the fun of playing.

Pay attention to RTP – As noted, RTP offers players a look at how much money wagered at a casino or slot level is returned to players. Do some research online and head to those properties that offer the best chance to get some of your money back.

Pay to play progressives – Those players looking to win some of the huge jackpots available on progressive slots should make sure they're betting at least the minimum needed to qualify for those jackpots. These may not be for everyone, however, as those mega jackpots are rare and a player can wager a lot in the meantime chasing a big payout.

Consider a slot's volatility – High volatility slots pay out more per win but also pay out less often. Lower volatility games pay out more frequently, but in smaller amounts generally.
Using a Slot Denomination Calculator
Slot spinners who may not want to do the mental math when it comes to calculations involving slot machine denominations may want to check out a slot denomination calculator. Many of these can be found online or as an app to download on a mobile phone.
Many of these go well beyond simply calculating the amount wagered per spin based on a game's denominations. You can determine a range of losses expected over time, average loss or gain, an amount expected to win on a great session or terrible session, the chance of a winning visit, and more. To determine this kind of information many of these denomination calculators will ask players to enter information like:
Bet per spin

Pace of play

RTP

Volatility

Bankroll
Many of these sophisticated calculators can then give players an overall look at how that slot machine session might go. This can give you an idea of what to expect – from the average visit to the extremes of winning or losing as well. There are numerous slot calculators available and they are worth checking out.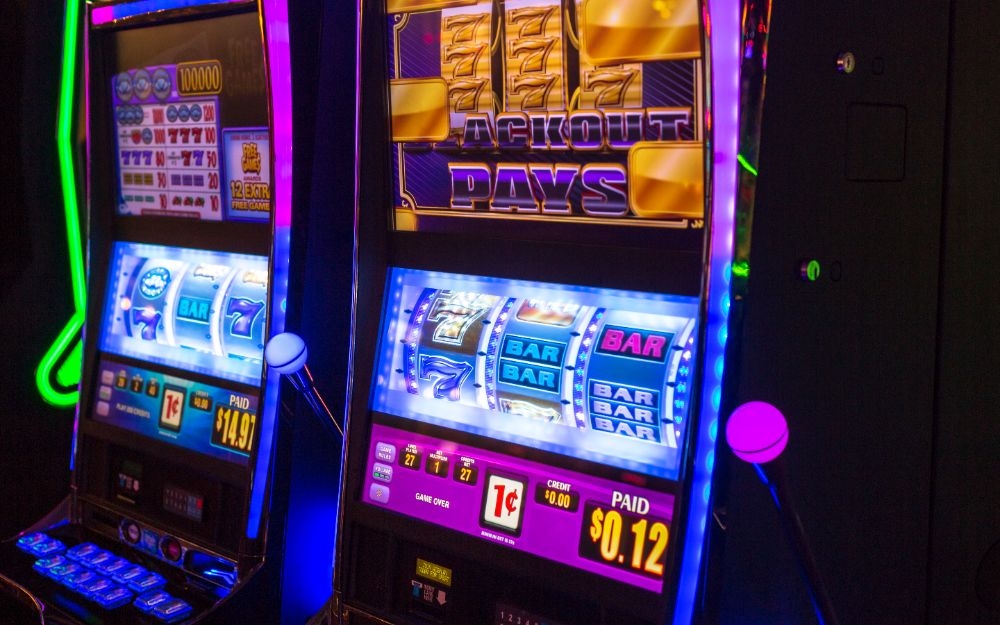 Picking the Right Denomination for Your Bet Level
A player's budget and bankroll will be extremely important when determining which set of slot machine denominations fits best for their situation. As noted above, a slot denomination calculator can give you an idea of what amount of cash you'd need to budget for a certain amount of time at the machine.
Higher-limit games tend to offer players a higher RTP, meaning your odds of winning can be better. It's also important to note, however, that smaller-bankrolled players should stick with lower stakes and denominations.
A good rule of thumb is to base your level of denomination on the three categories listed above. Penny slots are generally for lower-stakes players and can make that bankroll last. Decimal slots are for players who may have a bit more and looking for some medium-stakes action.
Those with even larger bankrolls may want to start with dollar slots and proceed even farther up if they desire. These denominations fit players with a larger bankroll. When picking a slot denomination, be honest about your own bankroll and practice responsible gaming.
Myths and Misconceptions
Many myths are common in the world of slots. Players think luck plays a major role and that there are certain things that they can do to make sure a slot machine pays out. Here's a look at a few myths and misconceptions along these lines.
It's not worth playing lower denomination slots – While higher denomination slots may pay better when it comes to RTP, that's not enough to play outside your betting limits and bankroll. Slots have a heavy house edge and that doesn't change much by moving up in stakes.

You can tell when a slot machine is going to hit – This is false, slots are neither "hot" nor "cold." Modern slots make use of an internal RNG (random number generator) to determine the results of every spin.

Slots payout better at certain times of day or week – This is also false as the RNG is the sole decider of whether a spin is a win or loss. The reels are only a representation of the result determined by the RNG.
Record-Breaking Payouts
When playing slots, it's important to check out the machine's pay table. When playing your chosen denomination, you'll be able to see the payouts available for some of the game's best combinations. These payouts go up based on the number of denominations wagered per payline. It's important to note that some online slot platforms even offer the chance to win progressive jackpots.
For progressive slots, those paying the maximum or meeting a certain threshold have a shot at the higher payouts on the game. These can be staggering sums that reach into the millions of dollars. Here's a look at a few of the largest slot payouts in history.
Megabucks Mania – One lucky Megabucks player cashed in big in 2002 to the tune of $39.7 million at the Excalibur casino in Las Vegas. This lucky slot player found an eight-figure payout after putting just $100 into the machine. Accounting for inflation, this jackpot would be worth about $68 million today.

Cocktail Waitress Collects Massive WIn – Cynthia Jay Brennan worked as a cocktail waitress when she found a jackpot certainly worth toasting. The 37-year-old and her boyfriend were celebrating his mother's birthday in 2000 at the Desert Inn in Las Vegas when she scored a Megabucks jackpot of $35 million after just an hour of play. Sadly, soon after her win, she and her sister were struck by a drunk driver while stopped at a red light. Her sister was killed and Brennan paralyzed from the chest down. Since the accident, she's worked to help others by donating more than 1,000 wheelchairs to others in need. Her jackpot would be worth more than $62 in today's dollars.

Some Luck Online – When it comes to the largest payout in the online slot area, that title goes to a Belgian player spinning some reels on a game called Absolutely Mad Mega Moolah, an adaptation of the Alice in Wonderland story in 2001. The lucky player won $23.6 million on a €15 wager and was ecstatic with his good fortune.

"The feeling at that moment is just indescribable," the new millionaire said after the win. "At first you can hardly believe it and I think it will take a long time to sink in completely. It was on my last spin that it happened."

Conclusion
Knowledge of the denomination involved when playing slots can add to a player's understanding of the games and also help players realize how long their bankroll might last at differing stake levels. Denominations range from pennies to $1 to $50 and beyond.
A slot denomination calculator can help players determine how long a player's bankroll will last, possible session outcomes, and more scenarios. It's best to look for denomination levels that will help make your bankroll last longer. A little planning can make that slot experience much more rewarding.