A big payout for a single cent is quite an alluring proposition for many slot machine players. Chances are that the majority of slots a player finds in a casino will be penny slots.
High-tech modern slots allow for numerous options when it comes to game variety, theme, features, narratives, bonus games, and more. That list also includes the stakes a player can wager as well and the penny per payline variety is one of the most popular types of slots with players either at a brick-and-mortar casino or when playing online.
Keep reading to learn more about penny slots – how they work, why they are popular, and much more.
What Are Penny Slots?
Simply put, penny slots are slot machines or online slots that feature the lowest stakes one could find – a penny. Many players are certainly attracted to the idea of scoring a jackpot for a single penny.
These games may feature low stakes, but further investigation shows that players don't spin the reels of a slot machine for just a penny (more on that below). However, these games do offer a low-cost gaming option for slot fans, making them extremely popular with players.
Modern slots also can be very entertaining with great graphics and sound, sophisticated storylines and narratives, fun themes, unique bonus games, and some nice jackpots. Playing penny slots allows players to experience these entertaining aspects at the lowest levels available.
Players don't have to be high rollers or even have a more moderate bankroll to play on these machines. There are numerous options in the penny slot category as well, so players can try out numerous games when heading to a casino. Here are a few things to remember that make slots so popular:
Playing penny slots either live or online can be a fun way to wager with some fun games available and the possibility to find some nice payouts.
How to Play Penny Slots
Getting into the action of playing penny slots is an easy process. A player can walk into a casino (or head to an online platform) and be playing in only a few minutes. Here are some simple steps to get started.
Find a slot machine that interests you and take a seat.

Slide cash currency or a cash voucher into the bill acceptor. This is usually located on the right side of the slot.

Players may want to take a look at the paytable to locate what the key symbols are on the game. These can often be found on screen or physically on the machine itself.

After reviewing the pay table, go back to the main game to begin playing.

You can then use one of the buttons on the machine to select the number of paylines that you'd like to play for. Many players max this out, but it is up to an individual player's tastes and bankroll.

Select how much you'd like to wager per line. Penny slots start at wagering one penny per line, but players who'd like to play bigger can also select more cents per payline.

Hit the spin button to activate the reels and you can then check out the result of the spin. A winning spin will send credits back to your player bank and you can then spin again. Many machines also feature auto-spin, meaning the reels will spin automatically over several spins of the reels.

When you are ready to leave or to move on to another machine, hit the "cash out" button and the machine will print out a cash voucher. This can then be inserted in the bill acceptor of other games or redeemed for cash at a kiosk in the casino or at the cashier's cage.
Much of the above also applies to playing on an online platform, although you obviously won't be inputting cash into the machine and most of what is done above will be found on screen. Playing penny slots online is still a simple process.
The Realities of Penny Slots
While penny slots may feature smaller limits, it's important to realize that gamblers still face the same realities of playing any kind of slot machine. First, the house always has an edge when it comes to playing slots. When it comes to penny slots, that may even be higher because the games allow players to wager at smaller limits.
Some experts estimate that the average edge for slots at this denomination falls in the 10-15% range. That's quite a hefty advantage for the casino or online platform. Games at higher limits can see that edge narrowed to as low as 5%.
Despite the odds against them, many players continue dropping their dollars in penny slots to see if they can score some nice paydays. Are you new to these games? Here are a few concepts to remember when playing penny slots.
It's also critical to remember that the term "penny slots" can also be a bit of a misnomer. While the stakes may be a single cent, players are wagering much more than a penny on each spin because they are wagering a penny per payline.
For example, a game may allow a player to wager on up to 90 paylines. If you wager one cent per payline, then you're spending 90 cents per spin. That's quite a bit more – 90x – than a single penny. Players should be aware of this distinction and plan their bankrolls accordingly.
Just as with any slot, play with money meant only for entertainment and that's not needed for other bills or expenses. Take breaks and play slowly to make that bankroll last longer. Practicing this kind of bankroll management can make playing those penny slots a more entertaining experience.
Where to Play Penny Slots
Those looking to play some penny slots have no lack of options. Most casinos around the world, including gaming hotspots like Las Vegas, Atlantic City, and others, feature numerous penny slots available.
Most casinos also boast many of these games as they are immensely popular. This area of the slot pit is usually where most players are testing their luck and hoping for a nice payout or even just a winning session.
Just a few decades ago this wouldn't have been so. Slots required actual coins and that would have made playing for pennies impractical. But today's computer technology-driven slots, which no longer require or accept coins, almost make slot denominations irrelevant.
"Gamblers say they like the machines — which were impractical before quiet paper payouts started replacing the tumbling bucketfuls of coins in a jackpot — because they can play longer for the same amount of money," FOX News notes of penny slots.
Slot fans have embraced these changes, despite the odds against them in actually booking a win compared to other casino games. To many players, penny slots signify one thing when it comes to playing in a casino or on an online platform.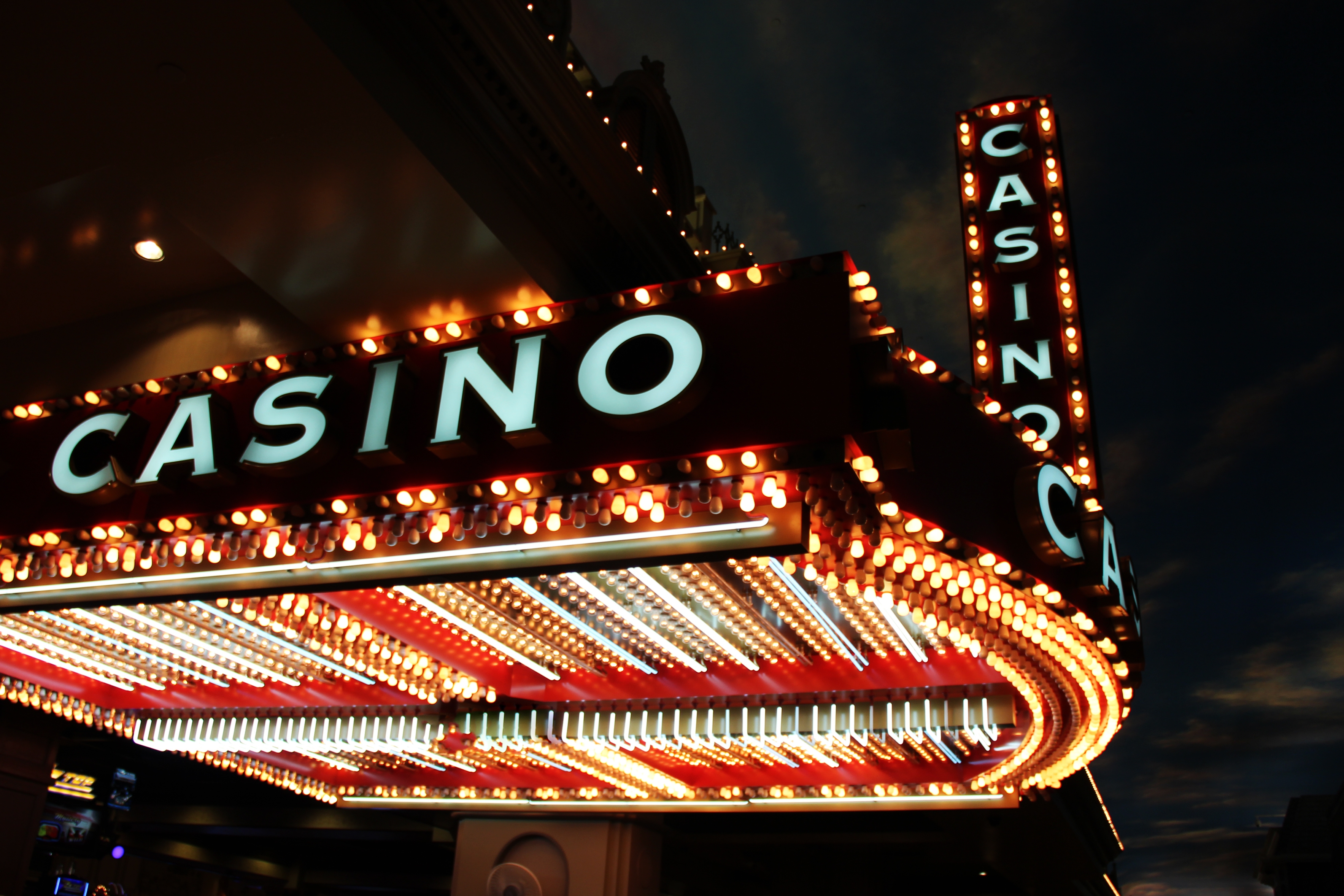 Penny Slots in Las Vegas
Booked a trip to Sin City and looking to play some penny slots? There is no shortage of penny slots in Las Vegas – Whether you're playing on the world-famous Strip, at Las Vegas airports, or heading downtown. Gaming companies are in the business of making money and penny slots are extremely popular with players.
Some might think that penny slots can only be found at more moderate or lower-end casinos. This isn't necessarily the case and even many of the upper-end casinos found right on the Strip offer players a chance to play some penny slots.
If penny slots are what you want to play, Las Vegas can certainly deliver with plenty of action and plenty of fun.
Free-to-Play "Penny" Slot Options
Casinos and real-money gaming sites are not the only places a player can enjoy some "penny" slots. Those looking to get in on the fun can check out free-to-play slot platforms like Jackpot Party and QuickHitSlots.com.
These options allow players to spin the reels of some of their favorite slots with no real money on the line at all. Players will find the same games they'd find in a casino and don't have to worry about losing their bankroll at all. Some of the advantages of playing on these types of free slot platforms include:
These social gaming options offer plenty of bang for the buck. Free slots offer a chance to get in the game with none of the risks or costs involved.
Take a look at the slot options we have available:


Explore our collection of free slots by clicking here.
Penny Slots Strategy & Tips
Just as with any level of slot machines, penny slots function much the same way as other games with reels, symbols, and payouts. The house always has an edge but there are a few things that players can keep in mind when trying to book a winning session. Here's a look at just a few of those.
When heading to a casino or playing online, players should also be aware of some myths that often come with playing slots. Players have many beliefs about slots and how they pay off, but those aren't always rooted in reality. Here's a quick look at a few of those slot machine myths:
Hot and Cold – Some players believe some penny slots are "hotter" than others and pay out more often than others. These players may believe some games are also "cold." These are myths and all payouts are solely based on the RNG and the game's inner computer. Some slots may pay out quickly between jackpots or see a significant delay between major payouts.

A Slot is Just "Due" to Pay Out – Some people believe a slot that hasn't paid out in a while is "due" to reward a jackpot. This is also a misnomer and players should realize that modern slots pay out at random.

A Slot's Location in the Casino Is Important – Some players mistakenly believe machines in certain locations in a casino pay out more than others. This is also untrue.

Casinos "Rig" Their Slots – Casinos must adhere to stringent gaming regulations and wouldn't risk losing their licenses. Players face a hefty casino edge anyway, and it's not worth a casino to rig the machines. Slots have an RTP (return to player), which is an overall percentage that is returned to players. The higher the RTP, the better that is for players. An RTP of above 90% is a nice fit for slot players. These figures can often be found online.
Are Penny Slots Worth It?
Value is certainly in the eye of the beholder and determining whether a type of slot is "worth it" can be a pretty broad question. There's no doubt that there is a considerable house edge among all slot machines.
As noted, penny slots come with even longer odds. This house edge can range from 10-15%. That's a massive edge – much more than many other more sensible wagers in a casino, such as a pass line on the craps table or using the basic strategy at the blackjack table.
However, it's also worth noting that penny slots feature low stakes and players do indeed overcome those odds to come away with some winning sessions occasionally and even some nice jackpots. Players who take their time, play within their bankroll limits, and don't bring unreasonable expectations can have an entertaining night at the casino while playing some penny slots.
Frequently Asked Questions
What are penny slots?
These are games that feature the lowest stakes in a casino, one cent. Penny slots are some of the most popular in a live casino or online. Modern video slots offer numerous themes, high-tech graphics and sound, interesting bonus games, unique narratives, and much more.
Do penny slots really offer chances to win for only a penny?
The term "penny slot" is a bit of a misnomer as players are actually wagering a penny per payline. Many games feature numerous paylines, so players can have much more than a penny on the line per spin. However, these games do feature some of the lowest stakes in the casino, making them extremely popular with players.
What is a slot's RNG?
This stands for random number generator and is what actually determines the result of a spin. Spins are completely random, meaning notions of "hot" and "cold" slots are mere superstitions.
What are "free slots" versus "fixed slots"?
These terms apply to the paylines on a slot machine. A free slot allows players to "freely" choose the number of paylines they'd like to wager on per spin. To the contrary, "fixed" slots feature a predetermined number of paylines that are active per spin. However, both of these game types allow players to determine the amount they'd like to wager per payline – starting from a penny and going upward.
Conclusion
Penny slots have grown in popularity over the last decade-plus, offering gamblers of all bankrolls a chance to play some of their favorite games with a minimal amount wagered. Today's video slots offer plenty of entertainment value, although casinos still hold a hefty edge over players.
Those looking to get in the penny slot action will find numerous options in both live casinos and online. Major slot manufacturers and casinos offer plenty of penny slots and these are usually the most prevalent type of game available.
The popularity of penny slots shows no signs of slowing down. That next cent you wager just might turn out to be a lucky penny.