For many slot players, the ultimate dream is to hit a jackpot. Whether you're playing in a casino, online, or with friends in a social gaming setting, the idea of winning big is a common goal. Jackpots come in different sizes – mini, major, or minor – and they can turn a regular slot session into a winning one. While those massive six- and seven-figure jackpots are alluring, the odds of winning them are quite long, generally estimated at 50 million to one or even as high as 100 million to one. But it's not all about the huge jackpots; smaller jackpots happen more often with better odds. So, what are the actual chances of hitting a slot machine jackpot? This article explores those odds, the factors that influence them, and whether there are any strategies that can increase your chances of winning. What's a Jackpot in Slots? Those new to slots may not realize exactly what a jackpot is. A jackpot is generally considered a much larger payout than one might find on a normal spin of the reels. The pay lines on a modern slot machine offer numerous ways a player can theoretically win. However, not all of those are considered jackpots. These larger payouts are much rarer and may even require what is called a "hand pay" at a live casino. This means that a member of the casino staff has to pay out a player personally "by hand" because the jackpot is so high. That may also require a winner to fill out a tax form, although that may not be a major concern considering you've just hit it big. These jackpots mean that a player will usually see multiple symbols that occur less frequently on a single spin. A player faces much longer odds in seeing events like this happen. Sometimes these wins may also come in bonus games or free spins. These are extra winning opportunities a player receives by seeing certain symbols in the game to trigger these bonus opportunities. The chances of winning larger prizes may be better in these bonus games, but not necessarily for those much larger jackpots. Types of Jackpots Players hoping for a big jackpot always have a shot at a larger payout at least to some degree. But it's important to remember that a casino has a house edge when it comes to slot machines. There is no legal way to overcome this such as card counting in blackjack or gaining a skill edge at the poker tables. Luck is a key factor in playing a slot machine, especially in winning one of those massive jackpots that make headlines. However, jackpots of various types are available for those who take a seat at a slot machine or play online. Here's a look at a few jackpot types. Mini Jackpot – These are smaller jackpots one might find playing a typical slot machine in a casino. These usually come about by triggering certain bonuses or finding a certain number of key symbols on the reels. These may include multipliers that increase a player's winnings. Mini jackpots are much more common than larger payouts. Obviously the higher the jackpot, the longer the odds are of hitting it. This is the first tier usually on a slot machine's jackpot sequence. Major Jackpot – This is a larger jackpot than the Mini version and the second tier of larger payouts on slot games. As expected, players face larger odds of achieving this level. While on a penny machine, a Mini Jackpot maybe $50 to $100, and a Major may bring a few hundred dollars. Minor Jackpot – This is the third tier of the jackpot and sees that potential payout rises even more. This is a more difficult level to reach because of the longer odds involved. This type of jackpot could register a few thousand dollars for a lucky player. This may not be life-changing money, but any player would be happy to see the bells and whistles on a machine go off to advertise this type of win. Mega Jackpot – This is a really hefty payout as the name implies. A player hitting a Mega Jackpot has really accomplished something and can usually expect a payout of up to tens of thousands of dollars at least heading their way. These can be huge payouts and don't come around every day for slot players. They are more difficult to achieve with longer odds. Progressive Jackpot – These are colossal seven-figure and higher jackpots that might even make headlines in the new media. A progressive slot is tied into other machines throughout a certain state or territory. With so many machines feeding money into the prize pool, these potential payouts can get truly astronomical. The odds of winning these types of jackpots can be astronomical as well. Some jackpots may also vary or have slightly different names than those above, but this is the general sequence and names for slot machine jackpots. Some players may also see payouts called Local Jackpots, which are similar to progressives but may include players in a pool smaller than a traditional progressive but still achieving larger jackpots than traditional games. Huge jackpots in these games can also be rare as well. Odds of Winning a Jackpot As noted above, hitting those massive jackpot payouts isn't easy. The reason those huge paydays make news is because they're not only handing a player massive money, but they're also extremely rare considering the number of players pumping credits into slot machines around the world each day. The largest jackpot in history came in 2003 at the Excalibur casino in Las Vegas. A software engineer played about $100 in a Megabucks, a popular progressive machine seen at casinos around the world. When three Megabucks symbols stacked up on the screen, this player struck gold – taking home $39.7 million. So what are the odds of actually winning a million-dollar jackpot, not even one at these gargantuan levels as won at the Excalibur? There are numerous intricacies in each game that can make this vary, but in general, many experts concede that the odds of hitting that kind of jackpot come in the range of 50 million to one or even as high as 100 million to one. Just as a comparison, the odds of getting struck by lightning are about one in a million, according to the U.S. Centers for Disease Control. That shows just how difficult it is to win one of these life-changing prizes. Also, playing progressives to win at this level usually requires betting at the max-bet level and at higher stakes. This gives a player an opportunity to win, but those odds at huge payouts are still long. Here are a few pros and cons of playing progressive slots: PROS Chances at larger payouts Usually better RTP (return to player) Usually, better comps/rewards because of higher limits Better chances at smaller wins because of higher RTP CONS Can deplete a bankroll at higher betting stakes RTP may not be that much better depending on individual games May have more limited game options, depending on the casino or online site Does that mean a player shouldn't hop in a casino for some fun or fire up the computer or mobile device for some online slots? Certainly not. Slots should be seen as a form of entertainment only with a chance that you could actually win some money on a gambling excursion. Players regularly win smaller jackpots and these are much more likely than a massive progressive jackpot. A few nice scores and a winning session can make for a fun night spinning those slot machine reels. How to win jackpots on slot machines Winning jackpots on slot machines primarily relies on chance, and there's no foolproof strategy for guaranteed success. However, you can maximize your odds by choosing high RTP machines, betting responsibly, understanding the game mechanics, considering progressive jackpots, and practicing responsible gambling. While some believe in optimal timing, the key is to enjoy the gaming experience while keeping in mind that it's fundamentally a game of luck. Jackpots: Online Versus Live Casinos As noted, the odds of hitting massive jackpots are long. Online slot players face similar odds, but there are some opportunities to win major payouts at a virtual casino as well. Players playing online or on social media platforms, such as at Jackpot Party, can expect some opportunities to see some major boosts to their credits if those reels line up just right. Do slots pay out better than live casinos when it comes to slot games? Probably not. Your chances of winning largely depend on the RTP of each game, whether in a casino or in an online setting. There are numerous online sources that offer the RTP of individual casinos, whether in Las Vegas, Atlantic City, London, Monte Carlo, or some other location around the world. Many RTP rates are also available for online casinos. An RTP rate can also vary by game, and that can often be found online as well. A game or casino with a 96% RTP has a better shot at winning than a game or property with a 92% RTP. Players having some fun playing in a social gaming environment are usually playing simply for virtual coins and player rewards within the game. These types of games usually pay out more regularly than a real casino. The operator hopes to keep players at the games and there isn't really any money involved. Frequently Asked Questions Do I have a chance at winning a huge slot machine jackpot? More than likely not because these levels of payouts are so rare and players face extremely long odds. You do have more opportunities at smaller jackpots, however, which can also come with nice payouts. What are the odds of winning a progressive jackpot? The odds of winning a seven-figure jackpot may be as high as 50 million or 100 million to one. However, smaller jackpots can come with much lower odds and regularly reward players with some big payouts both in live and online casinos. What's a way to reduce the odds against a player winning? Play games with higher RTP (return to player). This is the percentage of money in a slot that a casino pays out to players. The higher the RTP, the more likely a player has a chance at a winning session. How to Hit a Jackpot on a Slot Machine? While there's no guaranteed way to hit a jackpot on a slot machine, you can improve your chances by understanding the game's mechanics, betting the maximum amount if possible, and choosing the right machine with a high RTP (Return to Player) percentage. Progressive jackpot slots may offer larger prizes, but they often require maximum bets for eligibility. It's crucial to manage your bankroll wisely, practice responsible gambling, and remember that ultimately, hitting a jackpot is a matter of luck. How Often Do Slot Machines Hit the Jackpot? The frequency with which slot machines hit jackpots varies widely depending on the specific machine and game. Typically, slot machines are programmed to have lower odds of hitting the jackpot, as these are often life-changing sums. Smaller jackpots tend to hit more frequently, while the massive progressive jackpots have much longer odds and may not hit for extended periods. The exact rate at which jackpots occur can be influenced by factors such as game design and random number generation algorithms, making it difficult to provide a precise frequency. How to Tell When a Slot Machine Is About to Hit the Jackpot? Slot machines operate on random number generation algorithms, making it impossible to predict when a jackpot will hit. There are no reliable indicators or signs that can predict when a machine is about to hit the jackpot. Each spin on a slot machine is independent, and previous outcomes have no influence on future spins. It's important to approach slot play with the understanding that it's a game of chance, and there are no foolproof methods to predict jackpot wins. Can You Win a Jackpot with Minimum Bet? In many slot machines, it is possible to win a jackpot with a minimum bet; however, it's essential to be aware of the specific rules of the game you're playing. Some slots have fixed jackpots that are not affected by the bet size, meaning you can win the jackpot with a minimum bet. Others, particularly those with progressive jackpots, often require players to place maximum bets to be eligible for the top prize. Always check the game's paytable and rules to determine the betting requirements for the jackpot in the slot machine you're playing.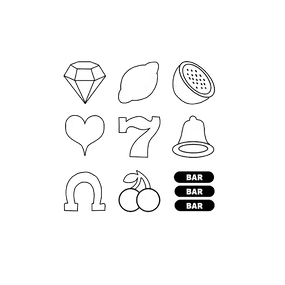 A few things instantly stand out when taking a seat at a slot machine or grabbing that mobile phone to play online. The reels are certainly a key part of the game, but those symbols on each reel are also what many players are attracted to. Today's slot developers work to appeal to a broad range of casino players looking to win at the slots. That includes plenty of high-tech sound and graphics as well as unique features that seem to offer players numerous ways to win. These manufacturers also feature every slot theme and character imaginable and make use of these as part of the symbols on each machine. Along with numerous characters and other unique images, designs, and patterns spinning on those reels, developers also work in some additional slot symbols to add even more fun and winning options to each game. Designers also still work in classic slot symbols, and that creativity carries over to online slots and social gaming platforms. Continue reading to learn more about slot machine symbols and their significance to these games. THE MEANING BEHIND SLOT MACHINE SYMBOLS Each symbol on a slot machine is not just for decorative or entertaining purposes; they have specific meanings and implications that can greatly influence a player's chances of winning. Over the years, as slot machines evolved, so did the variety and significance of their symbols. Fruits: Originating from the flavor of gum one could win, these colorful icons are often associated with traditional or classic slots. Cherries might pay out even if only one or two appear on a payline, whereas other symbols require a set of three or more. Bells: Originating from the Liberty Bell machine, bells often act as high-paying symbols today. Bars: Previously a representation of gum packets, the bar symbol is now synonymous with slots, with single, double, or triple bars indicating different payout levels. Sevens: Universally considered lucky, sevens in slot machines typically offer large payouts due to various cultural and religious beliefs. Playing Cards and Suits: Often denoting low-paying symbols, playing cards influenced the very names of slot games in certain regions. Wild and Scatter Symbols: Primarily seen in video slot games, wild symbols can substitute for others to create a winning combo, and scatter symbols can provide free spins or activate bonus rounds. Modern slot machine symbols also delve into realms of creativity and imagination. Many contemporary slots feature symbols aligned with a game's specific theme or narrative, enriching gameplay with special features, bonus rounds, and interactive mini-games. History of Slot Machine Symbols The creation of slot machines can be traced back to 1887 when German immigrant Charles Fey introduced the concept in San Francisco. His invention, the Liberty Bell game, featured three reels where players could insert a nickel to play. Symbols such as fruits, playing cards, and bells decorated these reels, with specific combinations offering rewards like free cigars or drinks, marking the birth of "comps" for slot players. Fey's designs, while elementary by modern standards, rapidly gained popularity, laying the groundwork for a billion-dollar industry. Many of the early symbols remain relevant in today's machines. However, during the Prohibition era, to sidestep gambling restrictions, slot machines mimicked vending machines. They employed symbols like fruits, which corresponded to gum flavors, as a covert means to indicate the flavor of gum a winner would receive. This clever disguise allowed these machines to operate as "trade stimulators" rather than gambling devices. For instance, Chicago's Stephen Harper Mills in 1907 produced machines that added the bar symbol, originally linked to a chewing gum packet logo. Such innovations showcase how the industry adapted to circumvent legal challenges. Playing cards' prominence as symbols in Australia and New Zealand gave rise to the nickname "pokies." In contrast, England's affinity for fruit symbols led to the terms "fruit machines" or "fruities." Today, the number 7, imbued with its cultural reputation as a lucky symbol, stands as a testament to the early slot symbols' enduring appeal. MOST COMMON SYMBOLS ON SLOT MACHINES Slot machines have showcased a myriad of symbols over their long history. While many new symbols have been introduced, especially with themed slot games, certain symbols have withstood the test of time and are commonly seen across various machines. Here's a complete look at classic slot machine symbols that still often appear in games today: Fruits: The quintessential symbols of many slot machines, fruit icons have a storied history dating back to the earliest slot games. Typical fruit symbols include cherries, lemons, oranges, plums, grapes, and watermelons. They're so iconic that slots are often referred to as "fruit machines" in the UK. Bars: The bar symbol, originating from the early designs of slot machines, is another staple. It often appears in various forms, like the single, double, or triple bar. Sevens: Holding a special place in many cultures as a lucky number, the number 7 is a recurring symbol in slots. It might appear in different colors, and in many games, landing a combination of sevens offers high payouts. Bells: This symbol can trace its origins back to the original Liberty Bell slot machine. The bell typically symbolizes a mid-tier payout and is a nod to the roots of slot gaming. Stars: A common sight in both old-school and modern slots, stars can be both standard symbols and indicators of special features or higher payouts. Playing Cards: Playing card symbols, such as A, K, Q, J, 10, and 9, are prevalent in many video slots. They generally represent the lower-value symbols in a game. Jewels and Gems: Symbols of opulence, diamonds, and assorted gems often find their way into slot games. They resonate with themes of luxury, riches, and treasure hunts. SLOT MACHINE SYMBOL TYPES Slot machines have evolved significantly over the years, and with them, the variety and functionality of the symbols they employ. While classic symbols like fruits, bars, and bells still make appearances, modern video slots offer a wider array of symbols, each with its unique feature. Here's a breakdown of some of the most common symbol types: Standard Symbols: These are the basic symbols that you'll see in most slot games, and they often align with the game's theme. In a pirate-themed game, for instance, you might see treasure chests, swords, or pirate hats as standard symbols. These typically offer payouts when matched in combinations on active paylines. Wild Symbols: Wilds are the chameleons of slot symbols. They can substitute for nearly any other symbol (except usually for scatter and bonus symbols) to help create winning combinations. Some slots also offer expanding, stacked, or sticky wilds, each with its unique functionality. Scatter Symbols: Scatter symbols are unique because they don't need to land on an active payline to trigger a win. They can appear anywhere on the reels, and if you get enough of them, they might unlock special features or bonus rounds, such as free spins or multipliers. The name "scatter" comes from the fact that they can be "scattered" anywhere on the reels and still count. Bonus Symbols: These symbols often trigger special bonus rounds or features when they appear in specific combinations. The nature of the bonus round can vary greatly, from simple free spins to complex, interactive mini-games. Multiplier Symbols: As the name suggests, these symbols multiply your winnings. For example, if you have a combination with a 3x multiplier, your winnings for that combination would be tripled. Expanding Symbols: These symbols can expand to cover an entire reel, increasing the chances of forming winning combinations. They are common in modern video slots and often come with impressive animation ons. Sticky Symbols: Once these symbols land on the reels, they stick in place for a predetermined number of spins or until a special event occurs, increasing the chances of a win on subsequent spins. Progressive Symbols: These symbols are typically found in progressive jackpot slots. When collected or matched in a certain combination, they can trigger a jackpot bonus round or contribute to an increasing jackpot pool. Symbols on Today's Slot Games Any trip to a casino will include quite a sensory experience when checking out the slot games on the gaming floors. Today's games have advanced well beyond traditional playing cards, fruits, and 7s on those reels. Those reels have also advanced as well to include even more options when playing. Games are also not based on mechanical reels anymore with most machines even featuring only video options. No longer do the machine's mechanical inner works and the symbols landed on determine if a player wins or loses. Instead, the machine's random number generator creates a completely random result which is then represented by the reels on the machine. No doubt gamblers aren't thinking about this as they look to see those key symbols show up in front of them, but a modern slot is just a computer with the software determining wins and losses. But that doesn't mean the graphics, video, and slot symbols can't make playing a fun experience. Quite the contrary, slot machines have advanced to almost becoming video games that involve a bit of gambling along the way. Manufacturers offer something for every taste and interest from movies and TV shows to rock bands, mythology, and fairy tales. Online and social slot games are equally as creative and a quick scan of the games offered at Jackpot Party and you'll find games focused on: Luck of the Irish Wild animals Gold mining Greek mythology Cute and cuddly puppies and cats Cowboys Aliens from outer space Dragons There are numerous other games and slot themes to choose from as well. As one might expect, some of the more important and interesting characters, images, or animals associated with a game's theme or storyline are usually some of the most important symbols in a game. These tend to offer players bigger payouts and some even offer opportunities for bonus games, free spins, respins, and maybe even a huge progressive jackpot. Knowing a game's symbols is fun and can add to the excitement and anticipation of seeing which ones appear on those pay lines, but a machine will guide players who can't keep up with it all. Today's games highlight those wins with coins/credits hitting your bank on the machine with no need to worry about coins at all. Pop Culture Slots and Symbols What's great about modern slot machines might just be the sheer number of gaming options available not only on a casino floor but also online, where you can also play for free or even real money depending on your location and jurisdiction. A trend over the last decade or so has been to add even more links among slot games and pop culture. As noted earlier, slot developers also work to appeal to numerous slot players by making use of classic characters from movies and TV shows as well as rock bands, celebrities, and more. As an example, Jackpot Party also includes James Bond Casino Royale, The Flintstones, and Cirque Du Soleil: Kooza. This is just the tip of the iceberg on what is available for players looking for something unique or maybe just for a bit of slot-playing nostalgia. Many symbols in this game of course revolve around Bond and the film itself. For example, fans of 007 will get a kick out of James Bond Casino Royale. In this game, players will be hoping the international superspy helps pave the way for some winnings while on Her Majesty's secret service. The game features five reels, 25 pay lines, and clips from the film as part of the fun. Conclusion Symbols are the images that appear on a slot game's reels. While the exact result of a modern slot game may depend on a random number generator, the symbols offer a visual interpretation of the slot's computer-generated result. Game manufacturers offer plenty of creativity when it comes to themes and storylines and the symbols of the game will represent this. Some of the traditional symbols will pay more than others and offer a chance at some winning along the way when playing. However, players are hoping for more key symbols to make an appearance. This can include items such as wilds and scatters. Wild symbols can replace other symbols and offer extra chances at winning combinations. Scatter symbols give you a shot at bonus games and free spins, also meaning more opportunities at winning. Slot machine technology has come a long way from those early days in Charles Fey's machine shop. Players can now even play right on their mobile phones at sites like Jackpot Party. The games may have changed considerably, but plenty of fun remains. Frequently Asked Questions What are slot machine symbols? Slot machine symbols are the images that appear on the game's reels. They can be traditional symbols such as fruits, bars, and sevens, or more exotic symbols that reflect the game's theme or storyline. Symbols are an important part of the game's visual presentation and can offer players opportunities to win. What is the history of slot machine symbols? The first slot machines were created in 1887 by Charles Fey, and they featured symbols such as fruits, playing cards, and bells. These symbols were used to show the result of each spin and add to the game's visual presentation. Some of these classic symbols, such as playing cards and suits, are still popular on many video slots today. What are the special symbols on a slot machine? Special symbols on a slot machine can be more valuable than other symbols and offer players more chances to win. Wild symbols can act as any other symbol on the reels and create more winning combinations. Scatter symbols trigger bonus games and free spins, which can lead to more opportunities to win additional credits. What are pop culture slots and symbols? Modern slot machines often feature pop culture themes and symbols to appeal to a broad range of casino players. This can include classic characters from movies and TV shows, rock bands, celebrities, and more. These symbols can offer players bigger payouts and add to the game's excitement and anticipation. What is the significance of slot machine symbols? Slot machine symbols are an important part of the game's visual presentation and can offer players opportunities to win. They can also add to the game's excitement and anticipation, and special symbols can trigger bonus games and free spins. While the exact result of a modern slot game may depend on a random number generator, symbols offer a visual interpretation of the game's computer-generated result.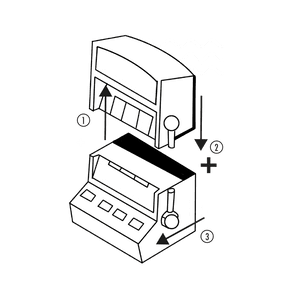 For those new to slot machines, sitting down to play can be a bit confusing. There are numerous symbols and buttons on the game and someone who has never played might not be able to understand everything. It all may be a bit of a shock to the system for new players. While the machine itself can tabulate winning spins, understanding the machine also makes for a more rewarding experience at a casino or when playing online. Learning a few of the essential concepts will help players as they spin those reels. How to Read a Slot Machine: Step-by-Step Guide: Locate the Paytable: Before playing any slot machine, identify and read the paytable, usually accessible on the machine's screen or a designated button. This table tells you the value of each combination and any special bonuses. Understand the Symbols: Standard Symbols: These are the basic symbols that spin on the reels. Getting a specific number in a row determines if you win. Wild Symbols: They can replace any other symbol to create a winning combination. Scatter Symbols: Typically unlock bonus features or free spins. They usually pay when two or more appear anywhere on the reels. Bonus Symbols: Trigger special bonus rounds where players can win extra prizes. Check the Number of Paylines: Traditional slot machines have a single payline, but modern video slots can have anywhere from 10 to 100s of paylines. Some machines allow you to choose the number of paylines to bet on, while others have fixed paylines. Identify Special Features: Many modern slot machines have bonus rounds, free spins, or progressive jackpots. Familiarize yourself with how to activate and play these features. Determine the Bet Amount: Decide how much you want to bet per line and how many lines you want to play. Remember: the total bet is the bet per line multiplied by the number of lines played. Look at the RTP (Return to Player): This is a percentage that estimates how much of the betted money the machine will pay back over time. A higher RTP means the game will return more money to players over a long period, but it doesn't guarantee short-term outcomes. Spin the Reels: After understanding the machine, press the 'Spin' button to play. Observe Outcome: Once the reels stop, the machine will automatically determine any wins based on the symbols that are displayed and the paytable. Any winnings are immediately added to your credit. Decide on Cash Out or Continue: If you've won money and want to cash out, follow the machine's prompts to get your winnings. Otherwise, continue playing. Practice Responsible Gaming: Set a budget, know when to stop, and be aware that slot machines are games of chance, with outcomes determined by random number generators. 1 – Reels Someone new to a slot will notice a set of three to five lines in the center of the screen featuring various symbols. These "reels" spin vertically on every spin. These are what a player is watching to see if they are a winner on the spin. These reels derive from original slot machines that featured mechanical working reels that actually determined the winner. Nowadays, a random number generator (RNG) actually determines a winner, and most reels are now of the digital graphic variety. These are actually visual representations of what the RNG determines for that spin. Slot manufacturers have improved this experience greatly since the days of actual mechanical reels. Players will see unique graphics, video, and other features on these reels in modern games. Slot machine reels are a key feature on a slot and display the result of each spin. The popular slot Zeus II, available on Jackpot Party, serves as an example throughout this article. Here's a look at the 4x5 reels on this game. 2 – Spin Button Now that you know what the reels are, it may be time to give those reels a spin. The spin button gets the game underway, initiating the reels to spin after you've selected the number of credits you'd like to wager. Once that spin button has been pressed the reels spin and eventually come to a stop. Players will then be able to see if they won any credits on that particular spin. Once credits have been paid out to a player's account, he or she can then hit the spin button again to initiate another spin of the reels. Online, players may find a spin button that is located on the game itself. For example, in this version of Zeus II, the button looks like a triangular "play" symbol typically associated with playing music online. Simply click this button to see the reels spin. Players on Jackpot Party will find a similar spin button on most games. 3 – Bet Button When taking a seat at a slot game, you'll first insert some cash or a credit voucher. Online players can also select the amount they want to use on that particular spin of the reels. If you are playing a penny machine and insert a $20 bill, you'll then have 2,000 credits to play and this should show up on the screen. That amount will increase and decrease depending on your winning or losing spins. Players can determine how many credits they want to wager per line on each spin. More credits wagered per spin means you'll receive more on each winning spin. Players can easily adjust the number of credits bet by tapping this bet button. At Jackpot Party, simply click the chips/coins icons above and below the play button on the screen to adjust your wager per spin. Click the top icon to increase and the bottom icon to decrease. An image will show up noting the total bet above the buttons as seen in this image from Zeus II. You can also click on the menu button to the left of the play symbol to adjust your bet as well. 4 – Pay Lines Pay lines are what visually show the ways that a player wins based on the reels on screen. On classic slots, there was usually a single line across the center of the reels and paid out when certain symbols showed up. Eventually, that evolved into multiple paylines. With the advent of video slots, slot manufacturers were able to get even more creative. Most games now offer numerous paylines. That can include horizontal paylines as well as lines that seem to zigzag across the reels. Different slot games offer different ways to win. Some symbols may allow lines to link across the reels in seemingly random patterns. Players also have the chance to see multiple payouts with various paylines connecting across the reels. Multi-line payouts mean more winnings are possible per spin. Here are a few of Jackpot Party's most famous Vegas slots: However, don't worry that you won't be able to recognize which symbols align on each spin. Games now determine the winners via the RNG and display which symbols are connected to the screen after each spin. This makes it easy to see which spins are winners. Players will easily see winning lines and credits put in their bank before spinning again. This also allows players to start recognizing which symbols pay off at higher rates than others. Some symbols, such as Wilds and Scatters, can offer players not only winning pay lines but also higher payouts than they might earn otherwise. Modern slots, whether in a live casino, online, or in social media platforms, feature plenty of creativity and numerous ways to win. Players can also increase the number of credits paid per line to win even more. In the Zeus II game, here's a look how the game shows how a person has won by highlighting the lines and icons which align to make the spin pay off. The game will also highlight multiple wins as well. 5 – Pay Table For more information about how a slot machine pays out, players may want to check out a slot's pay table. This can be found on the exterior of the game itself sometimes, but can often be viewed on the screen of a video slot as well. The pay table shows the player the number of paylines on a certain machine as well as prizes and payouts. Players will find the betting requirements for the game as well as the symbol combinations on the reels and how they pay out. Obviously some symbols pay more and players will be able to observe these. The top row on the pay table will offer players some insight on the largest jackpot payouts. The symbol also shows how much each combination pays depending on the number of credits played. Most machines allow players to pay from three to five credits per line. The pay table shows how each jackpot pays out for these varying bets. Players at the max bet will often find some of the higher payouts that are multiple times better than the other payouts on the same line at smaller levels. A pay table is key to learning more about the possible wins and payouts on each game. These pay tables are also available for online games at Jackpot Party. For Zeus II, click the menu button (three horizontal lines) to the left of the play icon. This brings up a small box in the middle of the screen. There are five more icons at the top allowing players to adjust bets, volume, and more. Click on the "i" tab at the top to see more information on the game and scroll down to the pay table, which looks like this. 6 – Scatters Slot developers have gotten creative through the years, moving beyond just allowing players to win with certain symbols that show up on screen. Some symbols can be used in multiple combinations to produce wins and even trigger bonus games. The scatter symbol is just one of those. These act as triggers and their exact use depends on the game a player is playing. Seeing some of these may bring about different types of bonus features including free spins and other bonus rounds (more on those below) as well as other interesting gameplay aspects. These are typically some of the highest-paying symbols and players traditionally need to see multiple symbols appear on the reels to reap some real rewards from them. In Zeus II, the lightning bolt serves as the scatter symbol. When lining up at least three of these scatters, players will earn a free spins bonus. In this game players can earn up to 150 free spins when five scatter symbols show up. Here's a look at one of the symbols, located in the upper right. The symbol is pictured in the informational box as part of the pay table. 7 – Wild Symbols Slot manufacturers work to make their games fun and exciting. Adding more ways to win helps accomplish this and wild symbols go a long way in accomplishing this. These symbols are similar to the Joker in a wild-card poker game, they can serve to substitute for other symbols to make a winning combination. A player finding a few symbols on the reels will find that a wild often helps reward them with some winnings. In Zeus II, the Temple Wild symbol accomplishes this task. These can replace all other symbols, except for the lightning bolt, to form winning combinations. Here's a look at the Temple Wild in Zeus II, located in the upper left via the information box. 8 – Bonus Rounds/Free Spins To make games more exciting, slot manufacturers build in differing features that can be triggered through various means. This may range from making a pick for a prize, free spins, respins, and more. Some games even feature a completely different screen video clips and other exciting features as part of a bonus game. These offer players a chance to win even more in the game. Winning free spins is a common bonus game. This means players earn a number of spins that don't take away from a player's credits. Free spins offer players even more chances to win and those awarded can range from just a few to 100 or more. In some games, the most lucrative symbols appear more often during the free spins section. Additionally, players can often earn even more free spins during the free spins bonus. This means the round gets extended and gives you even more opportunities to win. In Zeus II, players have a chance at a free spins bonus. This happens when you find three lightning bolt symbols on reels one, two, and three. Players will earn 10 free spins for accomplishing this and can earn even more with scatter symbols and wilds showing up as well. Zeus II also includes another bonus, the Hot Hot Super Respin. Respins occur on this game during the free spins bonus. Respins occur when certain bonus symbols appear, locking them in place and spinning the other reels again for a shot at more winnings. The Hot Hot Super Respin occurs when a Zeus symbol appears on reel one, triggering a few respins to the free spins bonus. The Zeus symbol locks in place while the other reels continue spinning, with some wild symbols hopefully showing up to add even more winnings to your bank. Here's a look at the free spins feature on Zeus II. 9 – Conclusion Slot games, whether playing in a casino or online, may be intimidating at first but learning just a few of the key features will help a player understand what they are doing. Here's a quick review of some of the key concepts to remember. For a full list of slots terms, please visit our slots terms page. 10 – Frequently Asked Questions What are reels? Reels are the vertical spinning sections of a slot machine screen that feature various symbols. They determine the winning combinations for each spin. What is the spin button? The spin button is an icon or button that initiates the spin of the reels after the player has selected the number of credits they want to wager. What is the bet button? The bet button is a button or icon that allows the player to determine their bet per spin. They can adjust the number of credits they want to wager per line. What are pay lines? Pay lines are the lines on the reels that determine the winners depending on which symbols appear. They don't necessarily have to line up straight across, but can run in random directions depending on the game and symbols that appear. What is the pay table? The pay table is a table that shows what prizes a player can win based on the symbols that appear on the reels. It also shows the highest jackpot on the game that a player can win. What are scatters? Scatters are distinct symbols on a slot machine that can trigger bonus features when they appear on the reels. They are usually the highest paying symbols on a slot. What are wild symbols? Wild symbols are symbols on a slot machine that can substitute as other symbols on the game to create winning combinations. What are bonus rounds and free spins? Bonus rounds and free spins are extra games that a player can win, giving them extra opportunities to win credits without affecting their balance. Bonus rounds can offer various features such as pick-for-a-prize, respins, and more. Free spins give players more chances to win with every spin.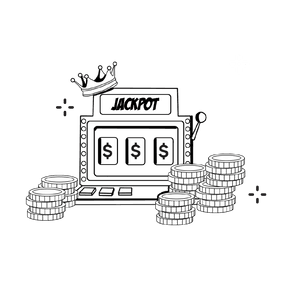 Every slot machine player dreams of hitting it big – lining up those reels exactly right to see those bells and whistles go off signifying a massive jackpot win. Winning a few thousand dollars can be a great feeling, but for some those figures can be even higher. For an even luckier group, those winnings even go way beyond a six-figure jackpot. These players have defied the odds and scored some of the biggest amounts ever seen by slot machine winners. Here's a look at some of the biggest slot machine winners in history: 1 – Excellence at Excalibur: $39.7M Location: Excalibur, Las Vegas Game: Megabucks Winning amount: $39.7 million This massive score came in 2002 making a nice Vegas vacation so much better. This lucky slot player hit it big after putting just $100 into the machine. That was quite a score and certainly made for a nice Vegas vacation. Bonus Bucks: The lucky player agreed to receive his winnings in 25 annual installments. That means another few years of getting some big checks in the mail. 2 – Keeping Cool in the Desert: $35M Location: Desert Inn, Las Vegas Game: Megabucks Winning amount: $35 million Cynthia Jay Brennan was a 37-year-old cocktail waitress who joined her boyfriend for some slot play to celebrate his mother's birthday. After only an hour of play, she became extremely hot at the Desert slots. She hit it big for a cool $35 million, certainly much more than she'd ever earn in tips serving drinks. Sadly, not long after her win, she and her sister were stopped at a red light when they were struck by a drunk driver. Her sister was killed instantly and Brennan was paralyzed from the chest down. Since the accident, she's worked to help others by donating more than 1,000 wheelchairs to others in need. Bonus Bucks: Despite her massive good fortune, Brennan showed some real commitment to her job and still showed up for work the next day after her jackpot win. 3 – Retirement Riches: $26.7M Location: Palace Station Casino, Las Vegas Game: Megabucks Winning amount: $27.6 million This slot player became real royalty at the Palace Station, a local casino in the Las Vegas area. The 67-year-old woman had recently retired and was a longtime Vegas resident. She hit it big while playing a dollar machine with her husband. Despite the big score, the new millionaire wasn't planning on making any major purchases. "I don't know what I'm going to do," she told the Las Vegas Sun about her big win. "I have no big wish list -- maybe some travel that we had not already planned. I have not notified the jewelers or the car people. It will brighten my life. But my life was good before. I was just in the right place at the right time." Bonus Bucks: The former flight attendant planned to only wager $100 on the machine, but decided to drop an additional $100. The big win came just $40 into that second hundred. 4 – A Mad Win: $23.6M Location: Online Game: Absolutely Mad Mega Moolah Winning amount: $23.6 million Online slots have become one of the fastest-growing sectors in gaming. This score from April 2021 now checks in as the largest online slot jackpot in history. A Belgian player scored $23.6 million after wagering only €15 wager. "The feeling at that moment is just indescribable," the new millionaire said after the win. "At first you can hardly believe it and I think it will take a long time to sink in completely. It was on my last spin that it happened." Bonus Bucks: The Absolutely Mad version of Mega Moolah is an adaptation of Alice in Wonderland. No doubt this winner was grinning like the Cheshire Cat. 5 – Even More Mega Moolah: $23.5M Location: Online Game: Mega Moolah Winning amount: $23.5 million This lucky player also cashed in on a Mega Moolah game in September 2018. The player's country of origin remains unknown, but the manufacturer confirmed a gigantic win on its popular online slot game. The game has awarded numerous jackpots and the name certainly fits. Bonus Bucks: The big win earned recognition by Guinness World Records at the time. 6 – Big Finnish: $24M Location: Online, Scandinavia Game: Mega Fortune Winning amount: $24 million The luck of the Finnish? That may not be the expression but was certainly the reality on Jan. 20, 2013, when an online player from Finland bet 25 cents to win this gigantic eight-figure payday. This progressive slot game registered a 100,000,000X return on investment. Bonus Bucks: Perhaps this player may have gotten a bit tired of the cold weather. That $24 million score could easily afford an extra $7 million Italian-style villa on the Mediterranean island of Mallorca complete with pool, jacuzzi, views of the golf course, and located just minutes from the beach. It's a good bit spending even half that would probably bring a pretty nice getaway home as well. 7 – Banking Big at Bally's: $22.6M Location: Bally's, Las Vegas Game: Megabucks Winning amount: $22.6 million Memorial Day turned out to be quite a holiday for Johanna Heundl in May 2002. Things hadn't gone too well when the 74-year-old retired printer from Covina, California, decided to take in some slot play at Bally's Casino on the Vegas Strip. She was already down $177, but things turned around quickly. Heundl originally thought she'd hit a smaller, yet still nice, jackpot of $2 million. She was quickly corrected and couldn't believe her good fortune. "Everybody said, no – it's $22 million," she recalled after learning of the much larger sum. "I still can't believe it." Bonus Bucks: At the time of her win, Heundl had been on her way to breakfast but stopped to play a bit. She usually visited Las Vegas five or six times a year with some friends. Her husband and son were both deceased, however. When no one could make the trip with her in 2002, she decided to go it alone after Bally's sent her two free hotel rooms for her birthday. That turned out to be quite a celebration. 8 – Doubling Down on Jackpots: $21.1M Location: Cannery Casino, North Las Vegas Game: Megabucks Winning amount: $21.1 million Why win just one huge jackpot when you can win two? That was the case of 92-year-old World War II veteran Elmer Sherwin in 2005. The Las Vegas area local scored this massive jackpot for more than $21 million. But this wasn't his first big win on a Megabucks machine. In 1989, Sherwin landed a $4.6 million jackpot at the Mirage in Las Vegas. The lucky man described it as his life's dream to win a jackpot for a second time. The odds of winning the game's grand prize is less than one in 10 million. Bonus Bucks: "I'm glad I finally hit," Sherwin said after the second jackpot. "I've been trying to do it again." Most slot players would settle for just one of those massive wins. Here are a few of Jackpot Party's most famous Vegas slots: 9 – Hail Caesar: $21M Location: Caesars Palace, Las Vegas Game: Megabucks Winning amount: $21 million Another Las Vegas gambler hit it big at one of the city's premier resorts in June 1999. The 49-year-old man from Illinois man may have been planning his own trip to Rome after crushing this Herculean jackpot. A self-employed business consultant, the lucky winner dropped 10 bucks in the machine and saw those Megabucks symbols line up just right on his first spin. That's some luck indeed. "This is just the greatest feeling in the world," Caesars Palace Vice President of Slots Mike Tomasello said at the time. "A player comes in, puts $10 in the machine's bill acceptor and 'Bingo!' with the first pull he wins $21 million. He's set for life." Bonus Bucks: After winning such a big jackpot, staff moved in quickly to rope off the area as crowds gathered. Casinos try to give these big winners some space – many times other slot players hope to touch the big winner for luck. 10 – Late Night Knockout: $17.3M Location: Online, Norway Game: Arabian Nights Winning amount: $17.3 million Just 20 years old and probably set for life. That was the case in 2011 when a student in Norway decided to give an online slot a few spins after watching a movie. That decision not to go straight to bed paid off in a big way. No doubt he became quite a big man on campus. "It was just impossible to sleep, and I am shaking and sweating," the Norwegian man said after his life-changing turn of luck. "I haven't thought about what to do with the winnings. I need to try and calm down before even thinking of what I do with the money!" Many slot players can surely relate to those sentiments. Bonus Bucks: This lucky winner was already making some good decisions about his future. Shortly after his win, he's reported to already have been working with a financial consultant to make his winnings last for the long run. 11 – Soldiering on for the win: $17.2M Location: Online, United Kingdom Game: Mega Moolah Winning amount: $17.2 million Mega Moolah paid off in a big way in October 2015 for 26-year-old Jonathon Heywood from Cheshire, UK. The British soldier was playing 25 pence per spin when he hit the life-changing jackpot. "I couldn't believe that I'd won all this money at the time – and it still hasn't sunk in," Heywood said after his win. The win was particularly well-timed as Heywood's father was awaiting a heart and lung transplant. "The first thing I will spend it on is the best possible medical treatment for my dad," he said. "That's more important than anything. Family comes first and I'd give all this money back for him to be healthy again." Heywood also planned a Mediterranean cruise for his family after the win and upgrading his car to a yellow Bentley Continental GT. Bonus Bucks: Amazingly, Heywood has just deposited £30 at an online casino for the first time when he began playing Mega Moolah. The jackpot turned up just seven minutes after he started playing. 12 – 'M' for Mega Jackpot: $17.3M Location: M Resort, Henderson (Las Vegas area) Game: MegaBucks Winning amount: $17.3 million A lucky visitor to this casino in December 2012 didn't even realize he'd won a jackpot, but quickly became aware when a fellow gambler pointed out his big win. The eight-figure sum certainly made for a nice holiday season and topped another big Vegas MegaBucks jackpot earlier in the year at the Aria for $12.7 million. Bonus Bucks: Casino comps often mean a few free extras for a gambler. In this case, taking advantage of those may have led to a multi-million prize. The lucky winner took advantage of a free play and food voucher before hitting it big at M Resort. The meal that night may have been quite a party. 13 – Birthday Surprise: $12.8M Location: Aria, Las Vegas Game: MegaBucks Winning amount: $12.8 million A woman visiting this stellar casino on the Las Vegas Strip for her niece's birthday gave herself quite a gift as well to the tune of almost $13 million. Her path to the jackpot seemed to come on a whim. Maybe she had a premonition? "I was on my way to my room when I saw this machine and decided to play," she said after the win. Initially, the player thought the game had malfunctioned. However, her niece was quick to provide some excellent news – she was a new millionaire. No doubt the birthday girl received quite a birthday present that year. Bonus Bucks: Many jackpot dreamers imagine buying a fancy car, dream vacation, or a palatial new home on the beach. This lucky winner was a bit more practical however. She simply hoped to use a chuck of her winnings to pay off her current mortgage. 14 – Going Downtown: $11.8M Location: Fremont, Las Vegas Game: Megabucks Winning amount: $11.8 million Downtown Las Vegas is a trip back in time, a Sin City or yesteryear with plenty of interesting properties and people. A stroll into the Fremont Casino paid off big for Rodolfo T. in August 2017. The California man was on vacation and a $3 bet turned into a life-changing turn of events. The lucky gambler was playing the IGT Megabucks Double 3X4X5X slot and made the maximum bet on the machine. That obviously proved to be the right choice at the right time. Bonus Bucks: The Fremont is a big part of Las Vegas's history and when it opened in 1956, the property was the tallest building in the state of Nevada. 15 – Big Check to Cash: $11.6M Location: Online, country unknown Game: Mega Moolah Winning amount: $11.6 million In 2016, a woman named D.P. passed some time playing some slots on her cell phone while her husband was cooking dinner. Just as he announced that it was time to eat, D.P. has a big announcement of her own. She'd hit a massive jackpot after playing for just a few minutes. "I started screaming, crying, and running all around the house!" she said. "It's incredible! Not possible! Could I be a multi-millionaire?" The couple called the online casino to confirm that what she was seeing was indeed real. Afterward. She and her husband retired and planned a big vacation for the family. Bon voyage, indeed. Bonus Bucks: D.P. told media outlets that she'd always dreamed of making $1 million somehow. She'd been reading a self-help book that set if someone puts their mind to something that the universe will eventually make it happen. After reading the book, she wrote a check for a millions bucks to herself and tacked it to her wall as inspiration. The rest is history.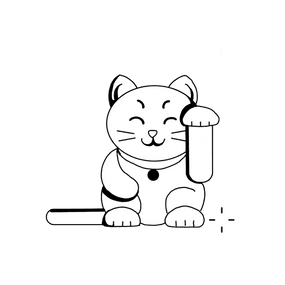 Throughout history, from ancient Roman dice games to today's Las Vegas casinos, the concept of luck has been paramount in gambling. Lucky charms, by definition, are items or symbols believed to bring good luck and fortune to their bearers. Icons like rabbit's feet, horseshoes, and clovers have long symbolized this sought-after luck. Whether viewed as superstition or genuine belief, their presence is undeniable in gaming culture. These symbols even grace many slot machines, beckoning players with the hope of good fortune. This article delves into the significance of these charms, from their historical origins to their role in modern gaming. As you spin the slots, whether in a casino or on your mobile, spotting these charms might just bring an added thrill to your play. Dive in to explore more. Physical Lucky Charms for Gambler Horseshoes These symbols have come to signify a lucky turn of events or need for a nice stroke of fortune. This symbol also fits well with horse race wagering. It's believed this lucky charm dates back to the 8th Century. The Chaldeans, who trace their roots to ancient Babylon, believed the crescent shape represented various moon goddesses and protected against the curse of the evil eye. Horseshoes were even featured on slot machine inventor Charles Fey's first slot machine, the Liberty Bell, which was manufactured in 1899. Lucky qualities: warding off evil spirits Bonus spin: Others believe horseshoes' luck comes from St. Dunstan, the patron saint of blacksmiths. He's believed to have tricked the devil, shoeing Satan's own cloven hoof with great force and pain. Rabbit's feet How many poor rabbits lost their lives in the pursuit of luck? That might not be known, but carrying these devices on keychains remains popular for many seeking some positive vibes. Some historians believe Celtic tribes believed rabbits could communicate with gods and spirits because they spent so much time underground. In turn, someone carrying a rabbit's foot could do the same. By the 1600s, some believed these lucky charms could stave off ailments like arthritis as well. Some believe that notion comes from the "Hand of Glory" in the Middle Ages, which involved pickling the left hand of an executed man and keeping it for good fortune. The rabbit's foot token of luck continues into modern times for some as well. Lucky qualities: warding off evil spirits; keeping good health. Bonus spin: Luckily for those poor bunnies, many rabbit feet now are artificially manufactured. Clovers & Shamrocks Chances are you've seen clovers and shamrocks in many casinos and slots. Some Irish-themed casinos even incorporate these into the decor of the property. Why are these small green plants considered lucky? The four-leaf variety is not only rare, but for hundreds of years, the Irish saw them as being even luckier for those who found one. The four leaves themselves were said to represent faith, hope, love, and success. Four-leaf clovers are considered lucky for their rarity," Parade magazine notes. "In the Middle Ages, it was believed by some Celtic groups that wielding a four-leaf clover would help you see fairies, as well as to ward off evil spirits, and grant the holder good luck. Lucky qualities: seeing spirits and fairies, warding off evil spirits, magical protections Bonus spin: Famed author John Melton may have been one of the first to mention the luck of a four-leaf clover. He wrote in the 1600s: "If a man walking in the fields find any four-leaved grass, he shall in a small while after find some good thing." Gold Along with being synonymous with wealth, gold seems to have taken on a sense of luck on its own. Many see wearing gold as lucky, but the idea of this may have deeper roots in the U.S. and Canada In the 19th Century. Americans from all parts of the country headed west to be part of the quickly growing gold mining trade. Those seeking their fortunes traveled to areas like California, Nevada, Colorado, Montana, New Mexico, Alaska, British Columbia, the Klondike, and more. Gold fever brought many hoping for some success. Gambling halls also sprouted up in these areas as well, serving miners with plenty of cash looking to play some cards, dice, or roulette. Not only do many of these areas now offer casinos, including slot machines, of course, but the spirit of gold fever stays alive with the iconography of this precious metal still a major inspiration. A quick stroll through a casino will often yield many slots offering a chance at a gold strike. Some casinos are still featuring gold in their own slot themes including properties like the Golden Nugget (Las Vegas), Gold Spike (Las Vegas), Cities of Gold (Arizona), Golden Gulch (Colorado), Gold Country (California), and numerous others. Lucky qualities: wealth, success, money, good fortune Bonus spin: In the early days of slot machines, gold coins could actually be used in the U.S. as a form of currency. Some slots were built to even accept this form of payment. Maneki Neko (Lucky Cat) A delightful blend of color, art, and belief, the Maneki Neko, or the beckoning cat, hails from the Land of the Rising Sun – Japan. This charming feline, often seen with one paw raised, promises not just companionship but also a wave of prosperity. While traditionally adorning shops and business establishments, the reach of the Maneki Neko has expanded to the buzzing tables and lobbies of casinos worldwide. Lucky qualities: wealth and prosperity. Bonus spin: The color palette of these cats is diverse and each hue promises a different kind of luck. Gold beckons wealth, while white promises purity and happiness. Dream Catcher A testament to Native American wisdom and artistry, the dream catcher is a symbol steeped in legend. Traditionally handcrafted using natural materials, its intricate web and feathers were believed to filter dreams. While its primary role was to protect sleepers, ensuring only positive visions reached them, gamblers have reimagined its purpose. Many now hang them in gambling venues, believing these ancient talismans could sieve out bad luck. Lucky qualities: protection and positive energy. Bonus spin: The web's design represents the spider's web. This meticulous pattern is believed to catch and hold anything harmful. Elephant Majestic and wise, the elephant holds a revered spot in many cultures, particularly in the vast landscapes of Asia. Its towering presence and gentle demeanor symbolize both strength and tranquility. The elephant's significance isn't merely in its physical grandeur; it's also viewed as a reservoir of wisdom and a remover of obstacles. Many gamblers, inspired by these noble creatures, often carry miniature figurines or tokens, hoping that the elephant's revered qualities might guide their endeavors in the unpredictable world of casinos. Lucky qualities: wisdom, loyalty, and remover of obstacles. Bonus spin: The orientation of the elephant's trunk can be telling. An upward-facing trunk is believed to shower prosperity and good fortune. Lucky Dice Dice, quintessential to the essence of many gambling games, are more than just tools of chance. Their origins trace back to ancient civilizations, symbolizing both fate and fortune. While inherently connected to gambling, the allure of dice extends beyond the games. Many gamblers, even those who don't play dice-centric games, carry a pair with them, viewing them as tangible representations of luck and the exciting unpredictability of life. Lucky qualities: chance and good fortune. Bonus spin: Julius Caesar's declaration, "Alea iacta est" (The die is cast), is an eternal testament to the weighty outcomes a simple roll can determine. Acorns The humble acorn, a symbol of potential and growth, traces its lore to the Norse folklore. To the ancient Norse, the acorn wasn't just a seed but a promise. The mighty oak tree, revered for its longevity and strength, begins its journey as this small seed. Drawing parallels, many gamblers see the acorn as a token that embodies hope, believing that small beginnings can lead to grand outcomes in their gambling pursuits. Lucky qualities: potential, growth, and protection. Bonus spin: An acorn carried in one's pocket is often viewed as a charm that ensures both good health and sustained wealth. Lucky Penny There's an old adage that many still believe: "Find a penny, pick it up, and all day long, you'll have good luck." The simple penny, often overlooked, carries with it tales and traditions. For many gamblers, the penny is not about its monetary value but the symbolic weight it carries. Whether found by chance or passed down as heirlooms, these pennies are viewed as conduits of good fortune, especially if discovered heads up. Lucky qualities: wealth and protection. Bonus spin: There's a belief among some gamblers that tossing a new penny over one's left shoulder into a river can be a prelude to a successful stint at gambling. Lucky Charms Symbols in Gambling In the world of gambling, lucky charm symbols have always held a special place. These symbols, rich in history, give players hope and a touch of magic as they chase their fortunes. Dive in as we present the list. Dragons These mythical beasts are seen as lucky in several cultures. Through the years, many people in Asian countries view dragons as symbols of power and good luck. Some have even seen them as controlling water-related weather such as rain, typhoons, and floods. Their mythical sense of luck is still recognized by many. For this reason, dragons are regularly featured in numerous slot games, especially those with Asian-inspired themes. Contrary to Asian culture, many Western countries view dragons as dark, mysterious, and even evil. This may actually add to Western gamblers' interest in dragon slots as well. Lucky qualities: good health, strength, power Bonus spin: The creature is also the fifth animal in the Chinese zodiac and symbolizes good luck and health. More babies are said to be born in the year of the dragon than in any other. Unicorns These mythological one-horned and flying creatures have fascinated people throughout history. The legendary animals have been depicted in European culture and art for over a thousand years, and are said to have magical powers. Many ancient people believed unicorns, usually depicted with a white coat with a single horn, represented purity and grace. They also believed the mystical animals could heal the sick, among other powers often ascribed to them. Some argue that unicorns even allude to several times in the Bible. Lucky qualities: purity, grace, strength, healing powers, and more. Bonus spin: Hermit country North Korea claimed to have "discovered" a unicorn lair in 2012. The North Koreans seem to be living in a real fantasy world. This propaganda was likely meant to help legitimize the rule of Supreme Leader Kim Jong-un. Rainbows Seeing a rainbow, or better yet a rare double rainbow brings a smile to the faces of most people. These bright multi-colored spectacles may seem like a mystical phenomenon but are in fact a part of the real world. For that reason, along with their rarity, many cultures may see them as lucky. It's easy to see that connection to using these symbols in modern slot machines. These natural displays of a light spectrum have been featured in numerous mythologies and cultures including Celtic, Greek, Norse, Christianity, Buddhism, and more. These beautiful specters naturally appear as symbols of good luck – hopefully at a slot as well. Lucky qualities: hope, promise, transition, peace, equality Bonus spin: Much of rainbows' lucky charms can also be attributed to the Irish, where legend has it one could find a pot of gold at the end of a rainbow. Sevens (777) Numbers play a role in luck in many cultures. Friday the 13th is considered a spooky day where things can go completely wrong. Some elevators don't even have a 13th floor. Many people have a lucky number also, but 7s are synonymous with luck in a casino and especially at slot machines. This superstition seems to run across many cultures, especially in religious contexts. Lucky number 7 is even the basis for many myths and folklore," Reader's Digest notes. "Ancient beliefs from around the world believed that the seventh son of the seventh son would be gifted with magical powers (both good and evil). In the Bible, scholars claim that God created the world in six days and used the seventh day to rest. There are also seven heavens in Islam and Judaism. In Confucianism, the number represents harmony made up of yin, yang, and the five elements. Hindus believe there are seven higher worlds and seven underworlds in and in Buddhism, the newborn Buddha takes seven steps. Lucky qualities: harmony, magical powers, the afterlife, good fortune Bonus spin: This lucky number even had some influence on James Bond author Ian Femimg. Apparently, 2, 5, or 8 wouldn't work for the spy's secret code – 007 seemed a much better fit. Anything Irish Perhaps no other country or culture is associated with luck as that of Ireland. "The luck of the Irish" has become a regular part of the English language and many of the lucky charms on this list are also associated with the country such as shamrocks, rainbows, and leprechauns. In fact, there have been at least four films produced through the years with that exact phrase as the title. The idea of Irishmen being lucky, however, may have more to do with the North American gold rush than anything. In fact, it's to America that we may have to look for the origins of the expression 'the luck of the Irish', IrishCentral.com notes It's well known that in the 19th century wave after wave of Irish immigrants headed over the Atlantic to seek their fortunes. Many chose to take part in the search for gold and silver and there is some evidence to suggest that many of the most successful finds were made by Irish miners. That success became a legend and the Irish have been seen as lucky ever since. Casinos and slot manufacturers have played up the stereotype of Irishmen and the Emerald Isle. Lucky qualities: successful, rich, timeliness. Bonus spin: Numerous casinos have modeled their properties after all things Irish, such as O'Sheas in Las Vegas and Fitzgerald's, a brand used in multiple U.S. states. Ready to play? Dive into the enchanting world of Irish-themed slots now. Leprechauns These supernatural beings come from Old Irish folklore and represent luck. The oldest known mention of leprechauns comes from the Echtra tale in which Fergus, the King of Ulster, falls asleep on the beach. He awakens to find three leprechauns dragging him out to sea. Instead, he captures the mythological trio, which then grants him three wishes for their release. The diminutive creatures are believed to be cobblers and mostly live a solitary existence, but also enjoy practical jokes. In Ireland, these fairies originally differed depending on which part of the country you were in. They also wore red clothing, not the green they typically wear in modern depictions These popular shoemakers are also said to own a pot of gold at the end of a rainbow. Those lucky enough to capture a leprechaun are entitled to these riches. Lucky qualities: wealth, riches, magical powers Bonus spin: Leprechauns have come to be represented in two American sports teams. The University of Notre Dame, known as the fighting Irish, features a leprechaun who helps fans cheer on the home team. The Boston Celtics NBA franchise also Lucky the Leprechaun. A popular American kids' cereal, Lucky Charms, also features one of these magical creatures as well. ***** Whether one really believes in luck or not, many slot players and gamblers believe certain objects and icons come with some extra positivity. The belief goes that these lucky charms just might bring a nice winning session or perhaps an even bigger win – a nice jackpot perhaps. Open up your favorite slot game or take a seat at a slot machine in a casino. Which of these popular lucky charms can you recognize when spinning those reels?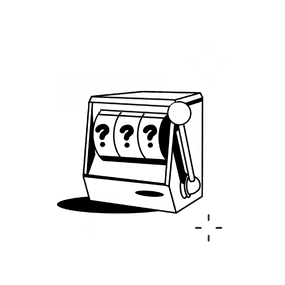 Many gamers may have an interest in playing slot machines, but don't know quite where to get started. If you have questions about how slots work, payouts, jackpots, how a player wins, and other topics, this article may help you become more familiar with these popular games. Slot machines can mean a fun night at a casino or simply passing some time on a mobile phone or tablet device with some free social gaming. The chance to win some money can only add to the experience. Free-to-play online games can also be quite entertaining and have become extremely popular as well. Want to learn the basics of playing slot machines? Here's a more detailed look at what every potential player should know when heading to a casino or even using a mobile phone to play, including every aspect of a slot machine explained in full. How Slot Machines Work A slot machine is a game making use of vertically spinning "reels" that may line up in a certain pattern to potentially determine a random prize for the person dropping money into the machine. That money is collected into a pool and slot machines pay out a certain percentage. Prize amounts vary depending on each machine. The first slot machine was invented by Charles Fey of San Francisco, California, in 1899. That first machine featured three spinning reels containing a total of five symbols: horseshoes, diamonds, spades, hearts, and a Liberty Bell. The machine became known as the Liberty Bell and Fey spawned a growing industry. Those first machines were placed in bars and restaurants throughout San Francisco and paid out not in cash, but with prizes like chewing gum and cigars. Competitors followed with different symbols and many of the symbols one might see on a modern slot trace their roots to these early games. Those first machines paid out based on the mechanical functions of the machine. There were real reels and how they spun actually determining payouts. However, modern machines not only often use video reels but also make use of random number generators instead of mechanical workings to determine winners. Modern slot machines have become high-tech machines with advanced video, sound, graphics, and gameplay. A player has numerous games to choose from, something for every taste and interest. In recent years, slot developers have embraced licensing popular movies, celebrities, TV shows, sports teams and leagues, and more. Online slots and social slot-style games have also become extremely popular, with big payouts also coming to players using computers, mobile devices, and tablets. Slots remain the most popular form of casino gaming and are a multi-billion dollar industry. Bottom Line: Slot games date back to the late 19th Century and have become a multi-billion dollar industry. Most modern slots are now high-tech machines with high-tech graphics, sound, video, and more. Here are a few of Jackpot Party's most famous Vegas slots: RNGs (Random Number Generators) A random number generator, or RNG, is a computer technology that is used to determine payouts and jackpots. Money paid out to players isn't actually based on the reels themselves. An RNG creates a sequence of simulated random numbers to determine where those reels will land, and thus which payouts are distributed to players. The RNG creates these sequences at a rate of hundreds and thousands per second. Early mechanical slot machines used actual mechanical workings within each machine to determine winners. Now, a payout and jackpot is determined as soon as the player hits the button to spin the reels. Some slots even still have an arm (as in one-armed bandits) that a player can pull as if playing an old-fashioned casino where a player pulled an arm to spin the reels. This arm actually only starts the casino reels via the computer innards and the RNG still determines a winning or losing spin. The RNG creates a fair system for players, making slots payout completely at random as the name implies. There isn't as much room for mechanical error and RNGs help make sure the system is also fair to players. One important thing to remember is that payouts and jackpots are completely random. Some players believe a machine that may seem "due" to pay out. This is flawed thinking and payouts all depend on the RNGs. The idea of "hot" and "cold" slots are also misnomers. A player familiar with the concept of RNGs will know that all payouts depend solely on random number generators and while a slot may be "cold," that can change at any time and the same goes for machines that may seem "hot." Bottom Line: Slots no longer use mechanical reels to determine winners. The computer inside a game uses a random number generator to determine the result of every single spin. This allows for complete randomness and also allows for differing ways for players to win on the numerous paylines seen on today's slots, both at a casino and online. Whether you think a slot is "hot" or "cold" doesn;t matter, a slot pays off only according to what is generated by the random number generator (RNG) in the slot's computer. Paylines, Credits, and Pay Tables Those new to slots may not quite have a grasp on how much money (also known as coin-in) is required and how the differing payouts work. Here's a look at a few terms that are a key part in this aspect of playing a slot machine: Paylines These are the various lines that will payout on the slot reels. Early slot machines only paid out when certain symbols lined up perfectly across a single line on the front of the machine. Modern machines however can have numerous paylines with more visible symbols than in early machines. These can go horizontal or diagonal on the front of the reels with some machines even paying out vertical lines. Some payout lines even can even run seemingly randomly, depending on the visible symbols. In most modern machines, the number of lines that will pay off for a player depending on the amount of credits (money or coin-in) wagered on a particular spin. The more wagered, the more paylines that can pay off for a player. Credits This is simply the name for the denomination a player is paying. Someone playing on a 5-cent machine playing 20 credits has $1 on the line on that spin. A play on a penny machine playing 60 credits has 60 cents on the lines on that spin of the reels. Players who win on a certain spin will find any winnings added to the "Credit" sign on the machine. Those using a slot machine can easily check their balance by looking in this area and determining if they need to add more. Players can also withdraw their funds by hitting "Cash Out." A user will then receive a paper voucher with the balance amount that can be used in another machine. Vouchers can also be converted back into cash at the casino cashier or at a kiosk in the casino. Online slot players can also view their balance at any time and send winning back to their bank accounts as well. Pay Tables Each slot machine has a pay table that shows what symbols need to align for a payout of varying sums. These are arranged with the largest payouts, known as the jackpot, at the top of the tables and subsequent payouts below those. The higher on the table your reels line up, the larger the payout. A table also includes an amount paid out depending on the number of credits a player puts in the machine. Payouts differ depending on the number of credits you play and coin-in can range from one to five credits. Slot manufacturers usually pay out more for players who play "max credits," meaning the highest number of credits per spin. The highest jackpot, for example, will often be significantly higher for a player at the max-bet amount – someone playing all five credits in the case above. Many slot experts recommend playing at max credits or at least as high as possible so players can receive bigger payouts when they do land on some nice spins. Visit the full article to learn more about slot terms Bottom Line: Knowing the basics of how coin-in and payouts work is essential. Credits are the denomination of "coins" (could also be dollars) a player wagers. Players determine the number of coins they'd like to wager per spin. Paylines are the lines on the reels where a player can win and the pay tables are the charts on a machine that show how much a player wins for certain symbols showing up, depending on the number of credits wagered on a spin. Setting Your Bet Options When making a slot machine wager, players have a few options to choose from. Some slots allow players to select the denomination they'd like to play throughout the session. For example, a player may select a denomination of a penny or a nickel. This means each credit a player plays will be worth a penny or a nickel, depending on which one is selected. Players can also select the bet amount they'd prefer for each spin of the reels. For example, if a machine has a max of five credits allowed per spin, the player can select the bat amount preferred. That could range from a minimum, one credit, to a maximum of five credits. It's easy to alter the number of credits you'd like to play as well. Simply toggle through the betting amounts to determine which one you'd like to wager. It's important to remember that the amount wagered corresponds to payouts on the pay table. Payouts will be larger for a player wagering four credits versus someone betting only two credits. Also, a max bet will pay out substantially larger jackpots than even a four-credit bet. Bottom Line: Players have complete control on the number of credits to wager on each spin. Players can generally determine if they'd like to wager from 1 to 5 credits per spin. You can alter this as needed at any time. Slot Features – Bonus Rounds, Free Spins, & More Bonus Rounds Early slot machines mostly consisted of three reals and a few symbols. Line up some symbols and you can win a few bucks. Modern slots however, make use of computers, video, and high-tech sound to offer players more of a sensory experience. Manufacturers go out of their way to make games special to keep players not just gambling, but also entertained. Bonus games offer a great way to accomplish this. These are "extra" opportunities for players to win some extra credits without having any real risk. A bonus game is triggered when certain symbols line up, connect, or via some other method included in the machine's programming. When these are triggered, look for distinct sounds, video, and other "bells and whistles." These events allow players an opportunity to compete in some extra games, which could range from touching the screen to making a selection themselves or some other mini-games. Bonus games are extremely popular and add something different to a slot machine experience. Game developers work hard to create a unique experience. These games also regularly include opportunities to win jackpots and also grab some multipliers, which "multiply" the amount won by a certain factor. Free Spins Another popular bonus is the addition of "free spins." These go beyond the credits that a player already wagered on the current spins. The game may include an icon or symbol for "free spins" or may trigger this extra by some other means. These free spins can come via more subdued means, with the player simply making a few extra spins and hopefully winning some nice extra credits. However, many modern slots make free spin opportunities much more of a production as seen in bonus rounds. Players may see extra visuals, sound effects, and even more rapidly spinning wheels. For example, let's say a player is awarded an extra 10 spins. This player can really rack up some extra credits as those reels spin and stop during that time. The winnings are tabulated throughout the free spins and then added to your balance once the session comes to an end. The good news as you can even win jackpots during these spins. It's also possible to rack up added free spins that only keep the session going longer. These same extras can also be found on online slots and social gaming slots. Slot developers are creative and may have even more ways to win in side games and extra options. These not only allow for winning some extra cash, but they're fun too. Bottom Line: Bonus games and free spins are extra features that allow players to win some extra credits. Bonus games usually involve a completely different game with added graphics and sounds. These can reward jackpots as well. Free spins allow players to earn more credits and even additional spins, with multiple free spins usually running quickly one after another and add to the fun of playing a slot. Slot Odds As noted here, slot machines and online slots are a house-edge game, meaning a player is up against the house unlike games like poker. You also can't shift those odds in your favor via card counting or superior play as in blackjack or video poker. But what are the odds of winning in a slot machine game? That all depends on the property and the actual machine. Some experts estimate that odds of winning a jackpot can range from 1 in 5,000 to 1 in 34 million, depending on what a person is playing. Progressive jackpots feature extremely long odds, but also massive payouts for winners. Because of the long odds, expecting to win a huge jackpot is probably unrealistic. Hitting millions of dollars is similar to winning the lottery. Players looking to win need to look at the payout percentages of each property, meaning the percentage of coin-in that is paid back out to players. A property boasting a payout percentage of 94% means that the casino is only collecting about 6% of all money going into the machine for the house. Payout percentages can be programmed into a machine and those in the upper 90s can be very favorable to players and offer better odds at winning. Online slot players may find even better payout percentages than what might be found at live casinos. Players should also lower expectations of big wins because of the long odds involved. Slots should be seen as any other form of entertainment, but with a shot of winning some money. Slot gambling can produce huge results occasionally, but even a win of a few hundred dollars is a nice night. Those who enjoy playing social gaming slots may find their odds much better than when playing real money slots online or in a casino. Social games tend to reward players more, with winning sessions and nice scores much more common as players accumulate points and other rewards to advance up certain steps or levels. Bottom Line: Players face long odds when it comes to winning a major jackpot, especially on a progressive machine. However, winning smaller amounts is certainly possible. Determining casinos with higher payback percentages offer players more chances to walk away as winners. Payouts A payout is a term for money paid out to players who score a winning spin. Modern slots offer many more payouts that might be seen in earlier slot games. Developers know that players want to win and work to at least allow players to win some of their money back. A spin may pay back only a portion of the amount wagered on that particular spin, double the total, or even more. This gives players at least some sense of winning and keeps them playing. This also allows for longer sessions so that a player's bankroll will last longer. Those who take their time and aren't afraid to walk away for a bit can make that money last even longer. (See Slot Tips Below) A player who can find more winning spins than losing spins can hopefully accumulate a winning session. Those who keep finding winning payouts don't have to put more funds in a machine, and those who continue playing have a chance at some of the larger payouts, also known as jackpots. See more on that below. Payouts are determined by symbols. Hit a spin with more of the common symbols or graphics and a player can expect a smaller win. Those rarer occurrences will bring larger payouts. Winning credits is the same as a payout, and the goal when playing a slot game. Bottom Line: A payout is a total won for a particular spin. A player doesn't have to win huge amounts to see a payout. Players who score a nice win can hit the "Cash Out" button at any time to take some of those winnings and visit the cashier. Players at online slots will find the same scenario and can cash out some of those winnings at any time as well. How Jackpots Work A jackpot is a big payout determined by certain symbols aligning just right on a slot game. These payouts may vary in size and are a bit rarer than typical payouts on a machine and are generally much larger. A jackpot is built by a certain machine putting "aside" a certain amount of coin in as players battle it out at the slots. That prize pool continues to build in the event those certain numbers are generated by the RNG and one lucky player scores some big money. Obviously hitting a huge jackpot isn't easy or everyone would be winning big. Many machines pay jackpots on several levels. A player may not always hit the biggest payout, but at least has a shot at a few smaller jackpots that still may be larger than typical payouts on an average spin. For example, a game may offer players jackpots using terms like these: Mini –  a smaller jackpot, but can still be a nice payout. Major – an even bigger prize that rewards winners nicely. Grand – the largest jackpot available on the machine that really stands out and may trigger a bell for a payout from casino staff. Online slots follow a similar system and allow players to win some major jackpots as well. As noted in the next section, progressive slot machines offer players a chance to win even bigger jackpots with life-changing money heading to lucky winners. Bottom Line: Jackpots are larger prizes that pay out much more than average payout on a typical spin. Those lucky enough to win a jackpot may score thousands and thousands of dollars. Slot manufacturers also include smaller jackpots that can still pay out significant amounts to players. Progressive Jackpots Certain machines offer players a chance at some really staggering payoffs. That could be in the millions of dollars and numerous lucky slot players have taken home seven-figure sums. These games are known as "progressive" slots. How do these payouts get so huge? Progressive machines are linked in a certain geographic region. For example, a player on a progressive in Las Vegas can play a machine that is linked to all of those same machines within Nevada.As more and more players add coin-in (the term for the amount of money put into a machine), a certain percentage is set aside for jackpots. The more these machines are played, the larger the jackpot gets. There is usually a mega jackpot and also some smaller jackpots as well. These pay off when a player hits the jackpot just right This is rare but can have huge payouts when someone does hit it just right. The largest progressive jackpot came in 2002 at the Excalibur in Las Vegas on a Megabucks machine. This lucky gambler took home a score of $39.7 million after spending just $100. That was quite a score and certainly made for a nice Vegas vacation. Bottom Line: Progressive jackpots can pay much more than a typical jackpot because these games are linked with other games throughout a certain region. Each machine "sets aside" a certain amount for the prize pool, which can really accumulate considering there are so many other machines connected to the system. A player hitting it big on these games for a progressive jackpot has a chance to win millions and millions of dollars. Slot Tips, Do's and Don'ts The first thing a player might want to realize when playing a slot is that casinos always have an edge. Unlike games like black, poker, and video poker, a player can't flip the odds in his favor based on superior play or strategy. However, there are a few important concepts to remember when playing slots to offer not only the best chance to win but also a chance to at least make a player's bankroll last longer. Here are just a few tips to remember. Set Your Limits – make sure the money plan to wager is a major part of your budget. Slots and gambling are forms of entertainment. Make sure losing your slot bankroll isn't more than you can realistically afford to lose. Try not to avoid heading to the ATM machine – your budget is important. Check Out Payout Percentages – A payout percentage is an amount a casino's slots pay back to players. The higher the percentage, the better chance a player has to have a winning session. The same can be said for slot manufacturers, some pay back more to players than others. A simple Internet search should help you determine this and it's a good idea to play more of these properties and games. Slow Down – Playing faster only keeps more of your hard-earned dollars flowing into the slots. A more leisurely pace helps a player make his money last longer. It's also great to take a break or find another game if you hit a losing streak. Get Rewarded – It's always key to join a casino's players club. The property's rewards card offers you a shot at extras as you play, such as free meals, hotel stays, entertainment options, and other perks. Many casinos also offer "free play" options, meaning a player earns a certain amount of slot play for nothing. A player hitting a nice win on these spins can keep the winnings. Move Down If Needed – Those who find their dollars flying away at higher denominations shouldn't be afraid of moving down in denominations. A person playing at quarter credits may want to try nickel slots if the bankroll is looking particularly strained at that level. Those who can afford higher denominations may also want to consider this as well. Higher credit levels tend to have higher payouts, but again only do this if you can truly afford it. For even more slot machine tips and tricks, click here for SciPlay's complete slots tips guide. Bottom Line: Set your limits and take things slowly. Join the player's club for a shot at some free rewards as well as hopefully some free slot play. These are just a few of the good ideas to remember when planning that next slot getaway – or even just playing online at home. Slot machines can be a fun way to pass some time at home or to plan a full casino vacation. Practicing and learning how to play, as outlined here, can make for a much more rewarding experience. Frequently Asked Questions How do I choose a slot machine to play? When choosing a slot machine to play, consider the following factors: denomination, payback percentage, number of reels and paylines, bonus features, and maximum bet. It's also a good idea to read reviews or ask other players for their recommendations. What is the minimum bet on a slot machine? The minimum bet on a slot machine can vary, but most machines start at a minimum bet of one cent. Some machines may have a minimum bet of five cents or more, while others may allow you to bet multiple coins per spin. How do I place a bet on a slot machine? To place a bet on a slot machine, simply insert your coins or currency, select your bet size, and pull the lever or press the spin button. You can also use a player's card, which will keep track of your credits and allow you to bet and play more quickly. What do the symbols on a slot machine mean? The symbols on a slot machine represent different payouts. The combination of symbols that are displayed on the machine's payline determines the payout for that spin. The machine's paytable will display the payouts for each combination of symbols. How do I know when I've won on a slot machine? If you've won on a slot machine, the winning combination of symbols will be displayed on the machine's payline. The machine will also make a winning sound and the credits won will be added to your total.