A major part of playing slot machines is the dream of winning a jackpot. Seeing those reels on the slot line up just right for a mega payout would be the ultimate rush for many gamblers. Maybe a new house would be in order or perhaps the vacation of a lifetime? Those are just a few of the dreams that can come with playing a slot and hoping for a jackpot. But maybe those new to the world of slot machines may not exactly know the ins and outs of how a jackpot works. Keep reading to find out everything that goes into winning a slot jackpot. 1 – What is a jackpot on a slot machine? When a player spins the reels of a slot machine, the symbols on the reels represent either a winning spin or a losing spin. While a random number generator (RNG) within the machine's software that actually determines a winning spin. Those symbols show that result. If different symbols align in certain combinations, players have an opportunity at some winnings. A player doesn't need to know exactly how the reels aligned for a payout as the video screen will show the various paylines that worked out for a win. The slot sends that money right to your bank on the machine. In some circumstances, those payouts can go above and beyond the average winning spin. These are called jackpots and are highly sought-after by most players. These are the types of wins that most players think about when playing. Players winning millions of dollars may come to mind and that does happen on occasion. Those uber-jackpots are rare, however, but there are other levels of jackpots that you can cash in on as well. These may not be in the millions but offer some substantial prizes as well. 2 – How do you hit a jackpot on a slot? Most slot machines offer at least some kind of jackpot. Certain symbols may trigger these payouts with many games offering some sort of larger than normal payout. Those eye-catching payouts that make news headlines usually come on progressive slots (more on those below) that are connected to numerous other machines. However, non-progressive slots can offer jackpots as well. As noted, those can come in varying tiers such as: Mini – The smallest level of a jackpot, perhaps up to $50 or so. These are more often awarded than others listed below. Minor – This is a step up from the mini and players may expect a few hundred bucks or perhaps into the thousands. Major – Another tier up from the Minor but this could reach a few thousand dollars. It's important to note that exact payouts on all these levels depends on the slot machine and these can vary. Mega – This is huge payout that may see a player collecting tens of thousands of dollars. These can include a "hand pay" meaning a casino employee will come verify the win and pay the player "by hand." Those new to playing slots may wonder exactly how a slot machine "knows" when to pay a jackpot. As noted, a slot's payouts come completely at random. Some players mistakenly believe they can "track" when a machine is going to payout. That is false. A machine's payout is based solely on the random number generator. A slot can pay out a huge jackpot at any moment or it may be a long time before sending out some significant dollars. A major jackpot may be sent out and then that could be followed up quickly with another nice payout shortly after. Some slots may go a while before awarding a jackpot – because all payouts are random. Most players may not know, but video poker is actually a form of a slot game. Players make a decision on which cards to keep but the games are really considered a slot. In January 2023, a player at Caesars Palace in Las Vegas won two jackpots within 15 minutes of each other. The wins occurred on the same machine on Friday the 13th, with a $100,250 payout at 1:09 a.m. followed by another $100,500 at 1:24 a.m. This certainly shows just how random these machines can be and the player walked away with a total score of $200,750. Everything here involving jackpots also applies to playing online slots. Most online real money online casino platforms and even social media slot operators offer players the chance at winning some jackpots. That includes Jackpot Party, where players have numerous slots to choose from. Many online operators offer even more slot options than players might find in a live casino. Players can win a jackpot right from their computers, cell phones, or tablets devices. 3 – How often do slots pay out a jackpot? Players have no way of knowing exactly when a jackpot will head their way. Higher limit slots tend to pay back more money back to players than some of those at lower limits. Since you now know that the RNG determines payouts, you know that seeing those bells and whistles signifying a jackpot can come at any time. However, there are some times when players have a better shot at jackpots and some big payouts than others. Here's a look at a few of those opportunities as well as some key symbols that can go hand in hand with major payouts. Bonus Games – These are extra games that can be triggered when certain symbols make an appearance on the reels. These can be seen on different screens and may offer a different type of gameplay that the base game players have been playing. These can often include some interactivity where a player has to make a decision or a selection. These often can reward differing jackpot levels as well. Free Spins – As the name implies, these offer players some extra spins that don't take any credits from their bank. These are also triggered by revealing certain symbols or combinations on the reels. These can range from just a few to many spins and usually offer more chances to win big prizes. These sequences also come with some extra excitement as players rack up reward after reward. Pick'em Games – This is a type of bonus game where a player may have to match symbols, pick cards, or make some other selection in hopes of revealing or reaching some major prize or jackpot. Scatters – These are symbols on the reels that are usually more valuable and sought-after than others. They usually trigger some other event such as a bonus game or free spins. Wilds – These symbols can help a player win more, perhaps even a jackpot, by functioning as a substitute for other symbols. These can help deliver you more winning combinations in the process. If you are one short of making a nice combination on the payline, these can help deliver that payout after all. How often all the above occurs depends on the luck of the draw – more specifically, the slot machines internal random number generator and programming. 4 – What are progressive jackpot slots? That's the kind of news story most slot players hope would focus on them. But when you consider just how many slot machines there are in existence and how much is put into them at any second of the day, these types of jackpots are extremely rare. When these payouts do occur they come on what is known as a progressive slot. These games are linked together across a certain region, area, state, or through some other method. As players put in credits, a sliver of each spin is sent to the progressive jackpot pool. As more players insert cash, the prize pool grows "progressively" as well until a player hits it big for a mega jackpot. Like non-progressive machines outlined above, however, these games also usually offer several tiered payouts as well. It's important to note that these machines' payouts are also based on a game's random number generators. Casinos and players have no input on how or when these are paid out. The slot machine doesn't have any kind of schedule or set routine on when to pay out jackpots, they just occur at any time. And when it comes to progressive slots versus non-progressive slots here's a look at some of the key differences and similarities. Progressive Slots Non-progressive Slots Jackpots Can be large mega jackpots in the millions May be large but not as big as seen on progressive games Betting Limits Tend to be higher Can start as small as one cent per payline Max Coin-in? Usually required to qualify for progressive jackpots Not necessarily needed, but may be required for higher payouts on the paytable Popularity Many players enjoy trying for bigger jackpots Many players enjoy smaller limits and regular payouts Game types Numerous themes and options Numerous themes and options 5 – What happens when you win a slot jackpot? You've got that lucky charm in place and ordered a nice cocktail. You're parked in front of one of your favorite slot in your favorite casino. There's a buzz in the atmosphere as you drop in a few bucks and start spinning those reels. Then … it happens. Those symbols line up just like you'd dreamed they would. Maybe you've chosen a progressive machine or maybe just a normal non-progressive slot machine. Either way the screen shows a massive jackpot heading your way complete with special music, sound effects, and graphics. You've lived every slot player's dream and actually cashed in on a major payout. But what happens next when you actually defy the odds and hit a jackpot? What's the procedure to collect your winnings at the casino? That depends on the casino and jurisdiction, but these situations generally look like this: The machine will often instruct you to wait for a casino attendant. You'll be asked to fill out a tax form and provide an ID. Taxing entities usually get a cut of the winnings as a player's income. If your payout is under $25,000, the casino can usually hand out cash or write you a check. The casino has other options for larger payments, such as a wire transfer. Players who win an extremely high amount often have the option between a lump-sum payment or an annual annuity payment. These winners are often given a couple months to decide now they'd like to receive that payment. Hopefully, you'll be lucky enough to see the entire process on that next trip to Las Vegas or even your own local casino. Online platforms follow a similar process when it comes to tax reporting. Grab that lucky charm and hopefully your next slot adventure is a winner! 6 – Frequently asked questions What is a jackpot on a slot machine? A jackpot is a larger prize awarded on a slot for finding certain combinations on the casino reels. These can vary in size from smaller payout like $50 all the way up to mega payouts in the millions of dollars. What is a progressive jackpot? These are the mega payouts that players may read about in the news. Progressive slots are linked over a certain area with a small amount of each spin going into the prize pool. That prize pool continues to build until a player cashes in for an enormous jackpot. Players can also win smaller jackpots from that prize pool along the way as well. These can be smaller than the mega jackpot, but can still be significant. Players on progressive machines can usually expect to play higher limits and usually the max bet to qualify for the progressive jackpots. How often do slot machines award players with a jackpot? There is no way to know. Each slot utilizes a random number generator within the game's software that ensures all payouts are completely random. There is nothing a player or casino can do to affect this. Some players believe a machine is "due" to pay out. That is a misnomer and payouts are solely determined by the RNG. Some may pay off a few times in a rather short period of time while others may see an extended time between major payouts. Can I get an edge on certain slot machines that may result in a jackpot? Slot machines are entertainment and the house always has an edge. That varies by property when it comes to return to plater (RTP), which is the total coin-in that property sends back to players. Players can't gain an edge in slots, but the higher the RTP on a machine, casinos, or certain betting limits at least means you have a better chance of recording a winning session.
1 – Going Big The size of a slot may not necessarily matter when it comes to your chances of taking away a jackpot or some nice winnings. But a few slots stand out just from their sheer enormity. The largest slot comes with quite a unique twist. The Slotzilla zipline experience not only offers visitors plenty of thrills flying through downtown Las Vegas, but also doubles as the largest slot machine in the world. The game checks in at 128 feet tall and comes complete with video screen reels and even a handle in case a giant wanted to give the machine a spin. When it comes to a more traditional slot machine experience, that just happens to be enormous in size, downtown Las Vegas is also still the place to be. Just inside the Golden Nugget, check out the giant-sized slot that often draws plenty of onlookers. This four-reel machine is about 8 feet long and the novelty of the game alone is worth a few spins of the reels. The Four Queens also housed a gigantic slot machine for years. Aptly named the Queen's Machine, this game checked in at 10 feet tall and 9 feet wide. Once known as the largest slot in the world, the device featured enough seating for six players, who each had their own individual betting options. Also in Las Vegas, Bally's (now rebranded as Horseshoe Las Vegas) was home to the super-sized Big Bertha slot. Named after a World War I German howitzer, the machine reportedly cost $150,000 to manufacture. Now retired, Bertha measured 8 feet tall and 5 feet wide, with three huge reels driven by a five horsepower electric motor and 20-inch chain wheels. Super Big Bertha eventually replaced the original, measuring eight feet tall and 6.5 feet wide with eight reels. These mega machines brought in plenty of players looking to hit it big on these big machines. 2 – Gridiron Gambling This slot stands out for its actual location, not necessarily the game itself. Most gambling and sports fans might think a slot machine right behind the end zone on a football field seems a bit bizarre. But the University of Nevada, Las Vegas, isn't like every other college football program. Many teams use some form of motivational sideline gimmicks for players who shine on the field in various moments of the game. For example, Virginia Tech has used a lunch pail since 1995. The week's defensive player of the game brings the unique trophy to practices, meetings, and the next week's game – ready to "go to work." In 2021, UNLV debuted its own take on the sideline gimmick. The Rebels installed a "turnover slot machine" that seems fitting for Sin City. The slot was designed exclusively for the team and earned high marks from players, bringing some spinning-reel excitement to big-play celebrations. "I really wanted to somehow implement a slot machine," UNLV football's chief strategy officer and director of recruiting Shelby McIntyre told the Las Vegas Review-Journal. "I wanted the slot machine to win every spin, because it's kind of a letdown if you go and spin and you don't win." For the team, this game is always a winner. Here's a look at the UNLV slot in action. 3 – Taking 'Grease' for a Ride Fans of the Grease film and musical featuring John Travolta and Olivia Newton-John may want to give the slot machine version a spin. The game features characters from the film such as Sandy, Danny, and others. Set in the 1950s, the game also includes classic cars, plenty of 1950s nostalgia, and popular songs from the film. The game's bonus game even offers a look at the Rydell High School yearbook. Clips of the 1978 movie even appear while spinning the reels. As Danny Zuko, might say – it's electrifying. When the game debuted, many slot players could really get a feel like they were a real part of the Grease crew. That's because rather than just housing the game in a traditional slot cabinet, there was a bit more to the experience. Fitting for the film, early games took a seat in front of a row of the slots built right into a hot rod. Players can feel like they are part of the action and check out a classic car that looks like it's right from the Grease set. It's a cool aesthetic addition that no doubt turned plenty of heads. 4 – The Wheel Deal In 2021, auto sales company Carvana ramped up the car-themed slot machine angle even more. The company debuted one of its car vending machines in Las Vegas. Customers can shop for more than 20,000 used cars online and schedule a pickup as soon as the next day at these vending machines across the U.S. However, the company focused on a bit more of the slot machine angle when unveiling the Vegas version. Customers heading to the 11-story "car slot" will find a colorful, glowing glass structure that can house up to 39 vehicles with a wonderful view of the Sin City skyline in the background. Cashing in for a car is a regular part of many casino promotions as a reward or jackpot, but the Carvana slot delivers the car itself. When playing on this machine, buyers are even given a special oversized slot token. Once dropped in the machine, the vending process begins with a car soon hitting the payout area. Buyers can grab their keys and then drive off with their new set of wheels feeling like a winner. 5 – Horsing Around Fans of horse racing and slot machines can combine both of their interests in the Fortune Cup horse racing game. Technically a slot, the game plays out much differently than dropping some funds in a traditional reel game – because there are no reels. Instead players make selections as at a realistic looking three-dimensional horse track. When it's post time, the mechanical horses then race around the track before paying out winners and losers. This can be a great way to spend some time in the casino and play a truly unique game. This may be the next-best thing to visiting a track in person and Fortune Cup can now be found at numerous casinos. Another horse racing slot version is Sigma Derby, an older precursor Fortune Cup. This classic horse racing machine features some vintage fun with players dropping in coins instead of cash. The game can still be found at a few casinos including at the D Las Vegas downtown. The old school game is a bit more primitive than Fortune Cup with less realistic horses making their way around the track, but that's all part of the fun. Snag a handful of quarters at the change machine and place your bet – or perhaps even a quinella. Then watch these mechanical horses and jockeys race around the track. Hopefully your horse is a winner! 6 – Robot Wars It's been a banner year for fans of robot fighting. The Battlebots Destruct-A-Thon show debuted in Las Vegas, bringing the mechanized fighting from the popular TV show up close and personal for Sin City visitors. For those new to the show, teams build varying robots that battle it out each week in the BattleBots Arena. Builders spend thousands of dollars to build these bots, which can weigh up to 500 pounds. Fights can feature plenty of sparks, fire, weapons like hammers and saws, and even bots getting flipped high into the air by their opponents. Beyond the Vegas show, a BattleBots slot machine also debuted in 2023 as well. Players can try their luck on the game as they check out some robot fighting right on screen. The game debuted at the Silverton Casino in Las Vegas and what's cool about playing at the location is that some of the classic robots right from the show are housed right next to the games. Fans can get in the ring at the BattleBots slot as they check out some of their favorite fighters – complete with plenty of battle scars. Some of those on display include Tombstone, Skorpios, Jackpot, and Ginsu, with many features in the slot. Gear up on that next trip to Vegas and perhaps you'll walk out of the BattleBots slot arena as a winner. Here's a first-hand look at the game at the Silverton.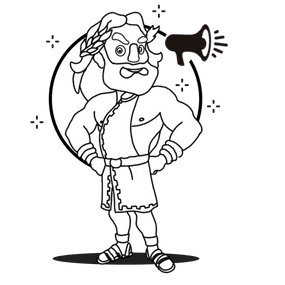 Always stuck on gold tier in bingo? Lucky for you we just added another tier – Jackpot Bingo! Read more to find out how it works. For a limited time only, partiers have the ability to level up from gold tier into Jackpot Bingo! This tier has a bigger card that needs to be filled out completely to enjoy a prize – we promise it's worth it. When you complete the Jackpot Bingo tier you don't just get a party prize, you spin the Jackpot wheel! The Jackpot wheel allows you a chance to win different prizes – different tier of party prizes, coin rewards and a JACKPOT! The best part is you don't only get one chance to spin, you can complete Jackpot Bingo multiple times to spin the Jackpot wheel. Just make sure you watch the time, this tier doesn't last forever. Jackpot Bingo is only available at 4 days at a time! Don't freak out, we've crafted a list of ways for you to track when it's on for you to play: Turn on push notifications on your device. Follow us on social media: Facebook, Twitter, Instagram, YouTube, TikTok Login everyday to play! A Step-by-Step Guide to Jackpot Bingo Feature Once the Jackpot Bingo promotion is active, the following pop-up notification will appear for all players to see. The next screens will appear as follows. Here is a glimpse of the Bingo tier appearance. Time's up! What happens when a player's playtime expires? Spin the Reward Wheel for Exciting Prizes! Simple enough, right? Login today to see if Jackpot Bingo is available for you to play!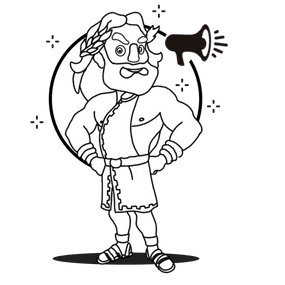 Hey there, jackpot lovers! It's time to get your green on because the St. Patty's Day Weekend event is here at Jackpot Party! From 10 AM CT on Thursday, 3/16 - Monday, 3/20 at 10 AM CT, you have a chance to win some exclusive rewards by completing 5 exciting challenges in the Rainbow Charm Chase. Are you ready to spin your way to the pot of gold? Let's RAIN-GO! Rainbow Charm Chase Rules First things first, to participate in this event, you need to be at level 26 or above and have installed the game at least 7 days ago. Once you meet these requirements, you can start playing the Rainbow Charm Chase. The event lasts for four days, giving you plenty of time to complete all the challenges and win some seriously awesome rewards. Challenges and Rewards There are five challenges in the Rainbow Charm Chase, each with its own unique task. The challenges will get progressively harder as you go along. But don't worry, the rewards for completing the Rainbow Charm Chase are well worth the effort! You can earn coins, bingo balls, and our exclusive Sunny's All-Star points! Final Task - Is It Over? The best part about our Rainbow Charm Chase event is that you can play it over and over again! So, you're going to want to bring your A-game if you want to snag these exclusive rewards repeatedly! This is an exciting event that will challenge your skills and test your luck. Collecting the Rainbow Charms that are scattered throughout the rainbow is more challenging than you think, but we bet you can do it! Each challenge is designed to be fun and engaging, so you'll be spinning reels, completing tasks and earning coins like a boss! So, what are you waiting for? Make sure to log in to Jackpot Party and participate in the Rainbow Charm Chase from 10 AM CT on Thursday, 3/16 - Monday, 3/20 at 10 AM CT. Remember, only the lucky few reach the end of the rainbow - will that be you? We wish you the best of luck, partiers!
Those new to playing slot machines may be intimidated on that first trip to a casino or even when opening a virtual gaming site to play online. But there isn't much to worry about and putting a few bucks in a slot offers a chance at some gaming fun including on that next trip to Las Vegas. If you're new to the world of slots, getting a general knowledge of what to expect is simple and a few concepts will help on that next trip to Vegas. Perhaps that could even mean bringing back some winnings after a few nice sessions at the slots. Keep reading to learn more about how to play slots in Vegas and what to expect. How to play slots in Las Vegas While casinos offer plenty of entertainment options, from table games to big-name shows to sports betting, slot machines have become the most popular form of casino wagering in recent years. They are simple to play and modern machines offer plenty of amazing graphics, sound effects, and fun beyond vintage games that may have simply featured three reels spinning with a few symbols on each. Instead, slot fans now can find games with themes of every variety. Pop culture has become a popular theme in recent years. Players can expect games featuring: Movies and TV shows Music bands and singers Animals and nature Activities such as sports Asian-themed games Video poker And much more There is literally something for everyone and at every limit level as well. Most games start at simply one cent per payline, the lines used on the reels to designate winnings spins. Now that you know a little about these machines, how exactly do they work? A slot is basically built around a set of reels that spin vertically. In the old days, these were real mechanical machines with symbols that were used to show a win if they lined up correctly on the payline. Modern slots, however, are based on software and RNGs (random number generators) within the machine. Reels are also mostly represented on a video screen now on most games. Players no longer need to pull a mechanical reel to activate the reels, and can simply press the "spin" button. Click here for further information on slot machine reels. Modern slots also offer more paylines to add more opportunities to win. Players now enjoy bonus games, which may even require user interactivity, and free spins to add even more chances to win. Wild symbols can also substitute for other symbols on the reels to make for extra winning combinations. Players new to a slot may want to check the pay table as well when starting to play. This is usually located on the video screens and shows the best winning symbols and combinations – including what needs to align to win a jackpot. The entire process of playing a slot in Las Vegas or at any other casino is simple and here's a guide with a few concepts to remember. Playing Slot Machines Feature Result or meaning Spin button Initiates the slot reels Symbol Images on the reels are used to represent winning spins. Paytable Shows possible winning combinations to watch for Paylines Lines used to determine winning spins. The slot will indicate all winning spins. Scatter A symbol that can initiate a bonus game. Wild Used to substitute for other symbols and create more winning combinations. Credits Money put into a machine. Jackpot A higher payout is rarer than a normal winning spin. Bonus game An extra game that may require a different screen or feature. These offer players a chance to win more and bigger prizes. Free spins A feature on many games where players can be rewarded with extra spins that don't take away from a player's credits. These offer players more chances to win. Click here for additional slot terminology. How to play progressive slots in Las Vegas Players new to slot machines may have seen occasional stories in the news about eye-popping jackpots occasionally paid out to players. These can top $1 million with the largest jackpot ever paid checking in at much more. In 2003, a player at the Excalibur Casino in Las Vegas hit a $39.7 million jackpot after depositing $100 in a Megabucks machine. This type of machine is called a progressive slot machine. These games take a portion of each spin and place that into a separate prize pool. The games are linked together in a certain jurisdiction or area, and that prize pool continues growing until someone hits it big and scores a massive chunk of the total prize pool. This is what allows a slot to pay out such staggering prizes. Players dropping some cash in these games also have chances at some other smaller, yet still large, jackpots as well. Most casinos in Las Vegas as well as in other casino destinations offer at least progressive slot games. These offer chances at massive paydays but it's important to remember: Massive jackpots are rare Most progressive slots require players to play maximum credits to qualify for the largest jackpots Some progressives require higher stakes than non-progressive slots Those traveling to play in Vegas will find many opportunities to try out a progressive slot machine. Playing progressive slots offers a chance at dreaming about what it might be like to really hit one of those huge jackpots. That likely isn't going to happen, but some nice wins could still come your way as you try to hit it big. Are slot machines "rigged" in casinos? The quick answer to this question is no. Players must realize, however, that slot machines feature a house edge. The games pay out a certain amount back to players while the casino keeps a certain amount for itself. That house edge can't be overcome, so it's important to realize that. However, playing slowly and within your means can make for real entertainment. The RNG within the slot determines if a spin will be a winner or loser, no matter what a player does. Here's a look at a few questions some players new to slots might have: Do slot machines pay out less on the weekends? Answer: No, slot results are based on the RNG and the software within the machine no matter what time of day or week. The machines generate random results and your win or loss is based on a random result. Do casinos put the "loosest" slot machines near entrances? Answer: This is also a myth and the game's performance is based on the RNG and internal programming. These games are basically computers and provide random results. Are some casinos due to pay out a jackpot? Answer: This is also a monomer and come machines may pay out jackpots two or three times within a certain amount of time. Other times they may experience a "drought" before paying out. The results are random based on the random number generator. How to get free play in Las Vegas? Free play refers to a slot that a player receives without having to use any of his or her own money. Players can actually cash in for real winnings with these spins and it's always worth taking advantage of these bonus spins when they are available. How does one actually get some free spins in Las Vegas or at other casinos? Many properties offer players some free play simply for signing up for the casino's rewards card, especially some of those located away from the world-famous Las Vegas Strip. A rewards card is always worth getting as well because if you're going to play slots, table, games, or video poker, you might as well earn points toward some of those rewards. Many properties "comp" players with free meals, hotel rooms, and other prizes depending on the amount they play at the casino and the number of points accrued. Those rewards can also include free play sometimes as well. Players may be rewarded with a certain number of spins or a certain amount toward playing. Any winnings collected during these spins can be cashed in for possibly even bigger prizes. A rewards member may also even be invited to a slot tournament. These are sometimes free or may have a minimal buy-in, and have players competing on the slots in a tournament-style competition. The goal is to beat other players within a certain time limit with a chance at some nice cash or prizes put up by the casino. Click here for further information on slot tournaments. Free play can be a lot of fun and doesn't cost a player anything with a real chance to win. What is the best time to play slots in Las Vegas? This question may actually depend on the person. Weekends tend to be the busiest and finding a spot at your favorite slot might be more difficult because of so many visitors looking for some winnings themselves. However, those who like the energy of a busy casino may want to hit the slots in the evening or on a weekend. There may be a bustling energy when visiting a casino during this time. On the other hand, for visitors who like a more subdued feel with plenty of room to roam, the morning or daytime might be a better option for playing some slots in Vegas. There tend to be fewer players during this time, which might make for a more relaxed experience. Earlier in the week can also be a good time to play some slots as well. There tend to be fewer players in town and you may have better access to your slots of choice. There is one thing to remember when it comes to the best time to play slots: the actual games are unaffected by the time of day or day of the week. Slots don't pay out at certain times over other times. As noted, the computer programming within the slots determines a payout at random. In fact, the RNG determines a winner as soon as the "spin" button is pressed, zipping through millions of combinations almost instantaneously. That next jackpot may pay out on Monday at noon, Friday at 7 p.m., or Sunday's early morning hours at 4:33 a.m. You just never know. When it comes to winning, players have no real insight into what's the best time to play a slot. Those nice payouts and jackpots come at completely random times. Do casinos get rid of slot machines that pay out too much? Many players may think the casino has stacked the deck against them. In a sense, that's true when it comes to the idea of the house having an edge over players. However, casinos mostly just want to keep slots on the floor that players enjoy and keep playing. Remember, casinos generally keep a percentage of the entire coin-in to their slot machines. That means they make their money from players actually playing at the slots. That's why casinos offer players free drinks and the chance at comps like free meals and rooms. The casinos want players gambling and are less concerned with player payouts – property managers know they have the edge in the long term. Those games that don't receive much play are generally the ones that can be removed. More popular games that are generating plenty of coin-in may be repositioned into better locations and properties may also add more of them. The payout to players is often determined by the slot manufacturer and referred to as RTP (return to player). That's the total percentage of coin-in paid back to players overall. The higher the RTP, the better the chance of a payout for players. This figure also can apply to casinos, gaming jurisdictions or areas, individual slots, a section of games (such as high limits), and more. Sometimes casinos may even make changes because of player interest. In recent years, many Las Vegas properties have phased out a lot of the nickel slots at their properties. Penny slots have become more popular and replaced many of those former nickel games. Those one-cent slots, however, have numerous paylines and each spin can cost much more than a penny. As TripAdvisor notes: The casinos didn't really mind, because the penny machines have a much lower payback percentage. How often does someone win big in Las Vegas? This may be a hard question to quantify. What may be a large payout to one person may not be the same to another person. Players all across Las Vegas book winning sessions at the slots on a daily basis. Players also record five- and six-figure jackpots on a regular basis in Las Vegas as well as in other casinos around the world. It's important to remember that the house holds an edge over slot players and that's just a fact players have to deal with. Slots are meant for entertainment and if you book a nice win, so much the better. When it comes to major jackpots in the $1 million-plus range, those are much rarer. These seem to occur a few times a month and make headlines when they happen. But winning at that level certainly isn't the norm. As noted, these payouts generally come on progressive slots where players play at higher limits with the max bet in place. These may offer the opportunity at bigger payouts but can also eat away at a player's bankroll. How do I pick a slot machine to play in Las Vegas? Picking a slot machine is totally dependent on a player's mood or interests. There is literally something for everyone and every taste – from modern machines featuring pop culture to classic games with lucky symbols like 7s, fruits, and more. Those who like to cash in on frequent spins will look for games offering a low variance of payouts. That means they pay out small and medium payouts more frequently while the larger payouts are rare. Higher volatility slots tend to pay out less often but often larger payouts when they deliver a win to a player. There are numerous online sources to check out some of your favorite slots and how they stack up in these areas. Considering RTP is also a good idea and there are numerous online sources, including slot manufacturer websites, that offer this type of information. A higher RTP means more money is paid back to players and you may have a better chance at winning. There are numerous online sources available to check out various Vegas casinos' RTP as well as those percentages for individual games and areas. Frequently asked questions What are progressive slots? These are games that are linked together over a certain state or region and offer chances at winning mega-jackpots that often make news headlines. These payouts can go into the millions, but usually require players to play at max credits to qualify for these giant jackpots. The huge prizes are achieved by funneling a certain amount of each coin into the jackpot prize pool. Players can also expect other jackpots on these machines that may not be in the millions but can still be large. Are Las Vegas slots "rigged" by the casinos? No, slots are programmed to pay out a certain percentage of all coin-in to the machine. Payouts are based on the RNG (random number generator) within the game's software. This ensures a payout is made completely at random. Some machines may seemingly pay out more frequently at times while at other times they may seem dormant and not paying out any major payouts. This all depends on the machine's RNG. Casinos take a share of the entire coin-in to the machines. They have little need or incentive to actually rig the machines as they also have a house edge and always win over the vast majority of players over the long run. Do Vegas casinos get rid of slots that pay out too much? Again, payouts are based totally on a machine's random number generator. Properties' slot changes are usually more based on player demand for gaming than on whether a certain machine has paid out a lot lately. With their house edge, casinos simply want players at the machines as much as possible. They want their share of coin-in to be as big as possible.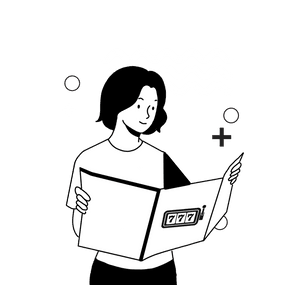 Beyond simply offering plenty of entertainment, slot machines offer a chance at a nice payout and that's the overall goal for most players heading to a casino to play or even those looking for some action online. Line up those reels in just the right combinations and a payout will be heading your way. Players dream of hitting a major jackpot or even a big winning session. Slot payouts obviously vary from game to game, but having a general idea of how they work can make that slot machine session a bit of a better experience. This article offers you everything you might want to know about slot payouts. Slot machine payout schedules and paylines Players new to a slot machine may be a bit confused with so much going on – from spinning reels and the numerous symbols to bonus games and pay lines. There's a lot to keep up with and it can all be a bit overwhelming. The good news is that today's modern computerized games keep up with all the payouts and intricacies for you. However, having a general idea of what's going on when that machine cranks up can add to your experience and help you know how your gaming session is going. Here are a few terms to become familiar with before dropping a few bucks into a game or playing slots online. Payout – This is the term used to describe the number of credits a player receives when the symbols on the machine line up in a certain winning combination. These can vary widely from small payouts that may not even equal the amount you bet on a spin all the way up to mega jackpots. Payline – These are the lines used across the front of the reels to determine winners. Most early machines only used a single payline across the front of the reels. Today's games now offer numerous ways to win with pay lines often crisscrossing wildly on the reels. Having more pay lines offer players more ways to win. Pay Table – This is the table that displays how much a player can actually win when certain combinations appear on the reels. Players will find a table going from the lowest payouts at the bottom of the table rising to the largest jackpot payout at the top. These are also divided vertically by the amount bet from the left (the lowest) to right (the highest payout). The more a player bets per line, the larger the possible payout. Credits/Coin-in – This is the term used for the amount of money deposited into a machine. Your money is usually listed as credits somewhere on the machine, allowing you to track your wins and losses. Coin-in refers to the amount of money in a machine as well, although coins aren't really used in slots anymore. Ready to up your slots terminology game? Read the full article now! A player dropping some money in a machine has numerous options now when playing a slot game. You can determine the number of pay lines you'd like to play as well as the amount of bet per line. Some slot machines allow players to bet as little as one cent per line. With many lines in play, however, the total amount wagered can actually be much more than that. How and when does a slot machine payout? As noted above, slot payouts are based on how the reels line up but that itself is determined by the machine's RNG (random number generator). The software inside the machine predetermines a random outcome each time you press the "spin" button. Today's slots are completely computerized and no longer function based on mechanical inner workings. This ensures that every spin is completely random. Obviously, the odds are much longer for hitting the combinations with the largest payouts. Those lucky enough to hit wins on the top of the paytable can expect some major six-, seven-, and even eight-figure jackpots. There are a few myths that some players hold when it comes to payouts. Here's a look at a few of those: A slot machine id "due" to pay off – This notion that a game hasn't paid out in a while should pay off soon isn't correct. A payout is based on the RNG and is completely random. A machine paid out recently so it won't pay out again soon – Again the results of a spin are completely random. There's no reason that a slot that recently paid out a nice amount won't dial up another win soon. "Hot" and "cold" slots – The idea that slot machines payout based on a general outlook or certain disposition is also untrue. The RNG determines all payouts on modern machines and randomness rules the day. Which slot machines have the best payouts? Everyone playing a slot is hoping for a nice or maybe just a winning session. Payouts are based on the RNG, as noted earlier, but there are a few things to remember when it comes to trying to find a machine with a better chance of winning. A few key terms regarding this include: RTP (return to player) – This is the amount returned to a player in a certain game. Payout percentage – This is the percentage that a machine or a property itself pays back overall to players. Progressive jackpot – This is a jackpot awarded among machines linked together in a certain area or jurisdiction. These award the massive jackpots that can make major headlines. A higher RTP obviously means a player has a better chance of winning. Payout percentages offer some insight into how much money is being returned to players on a certain game. Some properties and individual games may get over 95%, meaning that the house is keeping, on average, only about 5% of all money put into machines. Those looking for a chance at a massive jackpot will want to play a progressive slot. A small amount is removed from each wager and funneled into the progressive jackpot pool. Those lucky enough to hit the best of winning spins will find massive payouts. However, it's important to note that only those playing the max bet on most machines have an opportunity at the progressive jackpots. When it comes to paying out jackpots, not many beat the Wheel of Fortune line of slot machines. The games have paid out more than $3 billion since their launch in 1986. How to find the payout percentage on a slot machine Looking at the payout percentages of an individual game or property will help you find machines that may offer the best chance at booking a win. These are often easily available online and you can decide which games might be worth dropping a few dollars in. There are numerous online resources for checking out the payout percentages for casinos, individual slot machines, and even online slots. This allows players to determine which properties and games offer the best chance of winning. Here's a look at some resources to check out: American Casino Guide – offers payout percentages for all U.S. states Compensation Advisory Partners – a detailed on using payout percentages Slot machine screen – some countries require payout percentages posted right on the machine's screen Manufacturer websites – many slot developers post their games' payout percentages right on their websites Beyond these some individual gaming commissions and control boards also track payout percentages and make them publicly available online. Online slot payouts Players looking for some slot play right from the comfort of their own homes also have some nice chances at some winnings. Some platforms offer numerous games, such as at Jackpot Party, and even progressive jackpots. Manufacturers are now moving beyond the casino floor and offering their titles in numerous formats including in real-money online gaming options, free-to-play gaming apps, and social media gaming options. "That's where the world is trending because in iGaming, particularly in the United States, the land-based operators are getting digital licenses, and they want to provide their player's 360-degree access to the games that they have," Scientific Games CEO Barry Cottle told the Wall Street Journal. Online slots offer numerous limits and gaming styles as well and you can play whenever you'd like without the hustle and bustle, travel expenses, and smoking that might be associated with a trip to the casino. Most of all the aspects involved with playing at a live casino also apply online. Many Payout percentages are also available for numerous real-money online slots as well. Those offering better payout percentages should be moved to the top of the list. Those not paying out very high may want to be disregarded. As at a brick-and-mortar casino, a little research may give you a much better shot at cashing in. Frequently Asked Questions What determines how a player wins and gets a payout on a slot machine? The symbols and paylines are used to visually represent the result of the random number generator's predetermined "spin" result. Players will see certain symbols lined up in winning combinations after pressing the "spin" button. What is the pay table? These can be found on a slot and show what combinations pay out and to what amount. The table also shows varying payouts based on the number of credits or coins bet per line. What are payout percentages? This is the percent of all coin-in (money wagered in machines) that is paid back out to players. A higher payout percentage either at a property or on specific machines offers a player a better chance of winning.