All walks of life come with their own norms and sets of rules. From ordering at a restaurant to dealing with others in a business setting, there are certain normal procedures and practices that make things come together well and are easier for everyone involved. This certainly applies to slot machines and casino gambling. There are some things to remember when it comes to etiquette when heading to the casino. Following some simple concepts and rules when spinning those slot machines rules can only make for an even better experience. Keep reading to learn more about the rules and etiquette involved with playing slot machines. Be a Good Neighbor Perhaps one of the best things to remember when heading to a casino is the golden rule: treat others as you'd like to be treated. That includes slot machine players as well. Being friendly and courteous to those around you can go a long way. For example, playing multiple machines may be okay when there aren't too many people in a casino. But playing multiple slots while in a crowded casino can be bad form. When plenty of people are looking to play, sharing is caring. On a similar note, seats are meant for players only. If some of your slot crew are just sipping a drink, leave the seats for players – especially in a crowded casino. It's okay to chit-chat with friends, but leave some room for others to play. Smokers should also be considerate. Avoid bothering others with excessive smoke and keep your puffing in designated smoking areas. One added consideration is to keep breaks short so that a machine isn't reserved and out of commission for a long amount of time. When you need a restroom break or to stretch your legs, try to be back in 10-15 minutes. You may even want to tell a staff member that you'll be returning shortly. In general, treating others with kindness can always go a long way when playing slots. Be Kind to Staff Staff members at most casinos are extremely helpful and generally really looking out for customers. From slot machine attendants to cocktail waitresses to rewards program associates, these employees are hoping to make your gambling experience the best it can be. Being kind to staff is a good idea no matter how bad a day you may be having or how poor your slot session may be going. These are hard-working individuals hoping to make sure your experience is the best it can possibly be. Tipping especially-courteous staff members are greatly appreciated. Cocktail waitresses also work for tips, so throwing a couple of bucks their way is always appreciated. Especially big wins may even call for a few extra dollars for those working to help you out. Don't Drink Too Much Alcohol One of the great things about many casinos is that drinks are often free. Whether you're looking for a martini, frozen margarita, or simply an ice-cold beer, enjoying a few drinks while playing the slots with friends can be a great part of a night out. Cocktail waitresses work to bring those drinks coming and casinos know some liquid libations can keep gamblers putting a few extra bucks into a machine. But knowing when to say when is also important when partaking in a few cocktails. The loud drunk person in the casino isn't always fun and can make others around him or her uncomfortable. Getting intoxicated may also lead to a player gambling way more than his or her budget can cover. A person may also make other mistakes that can lead to losses, such as leaving credits on a machine or leaving a player's card in a game. A player who drove to the property may also be tempted to get behind the wheel after drinking too much. This is certainly a terrible idea and can have even worse ramifications. A few things to remember if you're planning on ordering up some cocktails: Be aware of your surroundings when having a good time with friends and a few drinks. If you know you'll be drinking, hitting the casino bar, or heading to a club on the property, go ahead and book a room at the hotel. Consider using a taxi or rideshare service ahead of time if you'll be doing some drinking at the casino. Know when it's time to wrap up the party and cut yourself off at a nice time to head to the hotel room. Don't Hurt the Machines This idea probably goes along with the third topic in this article – drinking too much. This may sound strange to even say, but taking out your frustrations on the slot machine itself can only lead to trouble – including hurting your hands. But seriously intoxicated individuals have indeed caused some damage to these expensive slot machines at times. These kinds of angry actions can put casino personnel in a tough spot. Those engaging in destructive tendencies may receive a visit from casino security. Damaging property can lead to a player being removed from the casino and even banned from the property. Those who really damage a machine may face arrest and prosecution for their actions, making that trip to the casino an even more expensive outing. Simply put, keep your head and stay rational. Losing at a certain machine? Be smart and find a different machine that fits you better. If things really aren't going well, consider dropping down in stakes or take a break. Walk for a bit or take a nap in the hotel room – and sober up if needed. Online Gaming Etiquette For the most part, all of these concerns don't really apply when it comes to online slot play – although it's still not a good idea to drink too much and blow your bankroll. Be smart when it comes to your entertainment gaming budget, even when playing at home. Some online casinos and gambling platforms offer players the ability to communicate with others via a chat feature, especially in table games. Even when chatting, try to keep your communication civil and friendly. Gaming should be fun and online arguing and virtual altercations aren't appropriate and really not worth your time. Keep your conversations short and focused on the games or getting to know others on the platform – but keep any personal identification or information to yourself. Pick a slot that suits your fancy from the options below: Click here to immerse yourself in our world of free slots. Frequently Asked Questions What are some general ideas to remember involving slot etiquette? Be kind and courteous to other players and staff. Tipping is also appreciated by staff members. Can I take a break while playing at a slot machine? Yes, but keep breaks short so that a machine isn't reserved and unavailable for too long. Are drinks free while playing slots? Many casinos offer drinks for free while playing, but remember to tip waitresses and don't overdo your drinking. Drunk players might become unruly or tempted to over their gaming budget. Consider getting a hotel room or calling a taxi or rideshare service if you drink too much.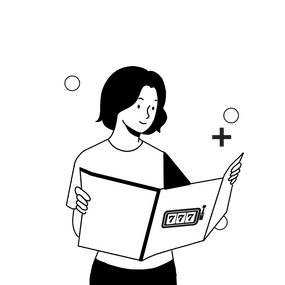 From vintage bars and bells to dazzling digital displays, slot machine reels have transformed immensely over the years. Once purely mechanical, today's slots combine technology and entertainment, offering more than just a chance to win. Dive into this article to discover the journey of slot reels and how they shape our modern gambling experiences. Let's spin the story! What are slot reels? Chances are you've at least seen a slot machine in some form. Most people know the general look and design of a slot. Players drop in a few dollars (actual slot tokens or coins in the old days) and then press the spin button or pull a handle. This puts the reels facing outward from the slot cabinet in motion. These spin vertically and eventually come to a stop, signaling whether a player has won or lost. The reels feature various slot symbols that relay the type of a particular spin. Players will often become accustomed to seeing some familiar symbols that may have been part of the world of slots since their invention in the late 1800s. Some of those common and popular symbols include: Bells Bars 7s Playing card hands (A, K, Q, J, 10) Playing card suits (hearts, diamonds, clubs, spades) Fruits These certainly aren't all the symbols a player will find in a random slot. However, these classics are still found in numerous games from Las Vegas and Atlantic City to Monte Carlo and Macau. Modern video slots make use of high-energy themes and unique narrative arcs, so many games have moved beyond these classic symbols on the reels. Some symbols also offer some extra winning power for players. Those include: Wilds – These can usually be substituted for other symbols on the reels, allowing for more winning combinations. Scatters – These unlock bonus features such as free spins and other bonus games. These can offer players extra ways to win including the possibility of some big prizes. Multipliers – These multiply a regular win by a certain amount. Most games feature three reels but more modern games have seen that expand depending on the game. As slot manufacturers have innovated, additional opportunities to reveal symbols have been added. Some games even feature a completely separate set of secondary reels. But on older reels and even many still today, three reels are a popular combination. The general idea remains the same, however, more than 100 years after the first slot machines were unveiled for eager players. A player drops in some money and spins those slot reels, eagerly awaiting which symbols show up when those whirling reels come to a stop – hopefully a nice jackpot. How Many Reels Are On A Slot Machine? A typical slot machine, whether found in a traditional brick-and-mortar casino or an online gaming platform, typically features three to five reels. These reels are vertical columns that display various symbols and symbols on them, and they spin when a player activates the machine. The number of reels can vary from one machine to another, with three-reel slots being the simplest and most classic version, while five-reel slots are more common in modern gaming. The number of reels directly influences the complexity of the game and the potential combinations, adding an element of excitement and strategy to the player's experience. However, there are also specialized slot machines with more than five reels, offering even more diverse gameplay options and winning possibilities for adventurous players. Make a selection and immerse yourself in our extraordinary slots below: Click here to explore all of our free slots. How do slot machine reels work? Up until the age of computers and modern technology, slot machine reels would spin because of real mechanical engineering within the slot cabinet. A series of gears and levers were used to crank up those reels. The handle out of the side of the machine was used to "spin" the reels by releasing a braking mechanism and putting them into motion. A series of kickers and a stopper eventually bring the reels to a stop, leaving the gambler with a few symbols showing on the front of the cabinet. If they line up just right on the pay line, the player is rewarded with a payout. Some of those can occasionally be massive jackpots, but those odds are long. Slot Machine Reel Strips In the intricate world of slot machines, the composition of the reel strips plays a pivotal role in determining the outcome of each spin. These "reel strips" are physical strips of paper or later, plastic, containing various symbols. Each strip corresponds to a specific reel, and the arrangement of symbols on these strips influences the odds and potential payouts of the machine. As the reels spin, these strips move in synchronization, dictating which symbols align on the payline when the reels come to a halt. The careful design of these strips has a profound impact on the excitement and anticipation of each spin, making them an integral part of how slot machine reels work, both in the mechanical classics of yesteryears and the modern digital incarnations of today. Most modern slots, however, don't even feature traditional mechanical reels. Instead, players will find "video reels" that mimic those vintage slots of old Vegas. These machines feature mostly computer and software components, including an algorithm, to make them function. These games use RNGs (random number generators) and an algorithm to make the reels spin and award wins and losses. Some machines may feature what seem like mechanical reels. However, these reels are spun by the computer and software in the cabinet and not from some mechanical movement generated by the user as they once were by a player pulling an external handle. The slot's software has already determined the result of the spin when a player presses the spin button. The reels offer players just a visual representation of that selection with the bells, whistles, music, bonus games, etc., all part of the entertainment that comes with the machine. But those entertaining qualities keep players coming back for more of the action. Research firm Technavio estimates the industry's compound annual gross revenue to rise almost 13% from 2020-25, topping out at almost $9 billion. Manufacturer creativity seems to be driving demand for more creative and better products. The growth of the slot machine market will be driven by the growing vendor involvement in the market," the study notes. "The vendors in the market are launching new products. They are attracting more consumers by introducing slot machines with improved features. Digital slot machines are considered to be extremely user-friendly because they display all of the information in the form of comments and let players play without any aid or assistance. These characteristics have resulted in high demand for these devices in casinos. Changes and innovation in slot reels With that in mind, how is the industry appealing to more players? The use of modern computer technology moves video slots well past what could be offered on a traditional mechanical slot. One of the best innovations is the ability for players to bet on numerous paylines. This offers players numerous ways to win. The technologically advanced offer numerous lines that can seem to crisscross across the reels. The slot's ability to display all these wins also makes it easy for players. Beyond the gameplay, modern machines offer other unique properties such as: High-definition visuals Multiple screens Expanded number of reels Pop culture tie-ins and advanced gaming themes Interesting bonus games and extra features Advanced theater-like sound effects In recent years, some slot manufacturers have even introduced skill-based games, which offer players the ability to play a role in the game's outcome based on their skills and strategy. These games are meant to appeal to a generation of players brought up on video and mobile gaming options. Online and mobile game slot reels Speaking of mobile slot games, slot developers have moved beyond traditional casinos. Players in legal jurisdictions can find some of their favorite games available right on their cell phones, mobile devices, and computers. This has allowed players to compete for major jackpots right from their own homes. These reels spin on a player's phone just as they would in a traditional casino. Those who find those slot symbols lining up just right can be in store for some big winnings as well. The largest online slot win came in 2021 in Belgium. One lucky player cashed in for $23.6 million playing a Mega Moolah machine on the Napoleon Sports & Casino platform. The vast majority of players won't ever experience those kinds of jackpot odds. Still, many players enjoy some modest winnings and entertainment, spinning slot reels here and there from the couch, subway, or maybe even on a park bench. The mobile gaming fun carries over to the social gaming environment as well. Numerous platforms, such as Jackpot Party, offer players a chance to spin some reels without any real money on the line. Players can learn how to play slots and check out some of the various games with no real skin in the game, which means you can keep some of that hard-earned cash in your wallet. Many players see those slot machine reels and the symbols they reveal as just a nice way to have some fun, win or lose, or even without anything on the line. The future of slot machine reels The slot industry continues to advance with unique options always around the corner. Advanced graphics, sound, and gaming options continue to make the casino floor quite a place for innovation. Players now can just use bills and no longer need to carry around buckets of slot tokens. Cashless play is also now becoming an option, with players setting up an account and not even needing to slide currency into a machine. More advanced narratives continue to gain steam as well. The technology just seems to ramp up every year, bringing more computing power and more fun to the slot area. Perhaps look for more skill-based games and more simulation of what players find in other mobile gaming environments. One thing is certain, slot machines' popularity seems to show no signs of slowing down. Frequently asked questions What are slot machine reels? These are the vertical cylinders located on the front of a casino cabinet. They can be moving mechanisms or simulated on video slots. These feature symbols can align in certain winning combinations. Players see the results on paylines on the screen or in front of the game. Do modern slots use mechanical reels? Most modern slots make use of computer technology and feature video reels even those with mechanical-looking reels make use of an RNG (random number generator) to determine the result of a spin. The reels just display this result as seen in video slots. What are the symbols on slot reels? These vary by game and can display various icons and unique features. Some symbols award more winnings than others. Players generally hope to find the best symbols lining up, dreaming of a major jackpot. For more information on slot symbols, including their meanings and significance, consider exploring this comprehensive article on slot symbols.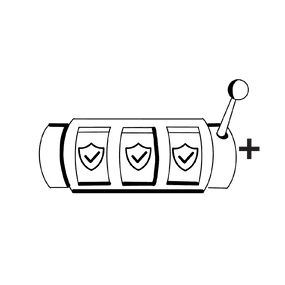 A trip to a casino can be a great way to relax, spend some time with friends, and, most importantly, have some fun. Playing online for real money or simply at your local casino offers a chance for some entertainment and possibly a big win. Seeing those reels line up perfectly can make for an ever-better trip, hopefully with plenty of dollars heading your way. However, losing streaks are a part of life for any gambler leaving some to ask the simple question: Are slot machines rigged? The simple answer is no, although technical glitches can be a problem at times and do occur. However, modern legal regulations and computer technology make it difficult to "rig" not to pay out at all. WHY SLOTS AREN'T RIGGED "These slots are rigged and just never pay out." That may be something many slot players hear when taking a seat at a casino in Las Vegas, Atlantic City, or even just in their local area. Perhaps you've muttered these words of frustration even when playing a slot game online or on a mobile device. A losing streak can seem like you're never going to hit not just a jackpot, but not even smaller winners. The truth is that despite those feelings of exasperation, slot machines aren't rigged. The legitimate gaming industry just doesn't work that way. All legalized live and online casinos are governed by gaming boards which set regulations that all properties must follow. These groups are responsible for ensuring that all players are guaranteed a fair game. Casinos must follow these regulations or they face large fines or other major penalties for violating them. Casinos could even risk losing their license, which cost companies huge sums of money. These properties have little incentive in trying to rig a slot machine to cheat customers – especially when the house already has an edge in slot games and most other games. On the contrary, most casinos enjoy celebrating big winners. These properties and online casinos regularly publicize major jackpot winners. This helps get more players in the doors when they see others striking it big. Also on this note, any casino caught rigging slot machines risks ruining its reputation with players. But as noted earlier, no casino has to worry about rigging any slot game – these properties already have a built-in house edge. Although players can hit some nice wins, the casino is the winner in the long run. SLOT TECHNOLOGY & RNG Beyond the fact that casinos must deal with regulatory agencies to operate, the nature of modern slot machines makes it extremely difficult to rig a slot. Today's slot manufacturers make use of high technology when designing video and digital slots, both the casino versions and online and social gaming slots. These slots are now basically high-tech computers with sophisticated programming and features. In fact, unlike early slots, the reels, whether real or digital, are solely dependent on the programming inside the machine and not any mechanics. In the old days, a person pulling a lever was actually spinning the reels on the machine through his or her own action. Some modern slots even have these levers for those who wish to play a little "old school." However, these devices merely serve as a little window dressing. Modern slots make use of algorithms and random number generators to determine a winner. This sophistication makes it virtually impossible for someone to "rig" these games. Online and social gaming slots follow similar setups. These machines go through millions of outcomes instantaneously as a player pushes the "spin" button. The lever on the machines of today doesn't really spin the reels, it simply triggers exactly what that spin button does. The random number generator, also known as an RNG, actually determines a winner. This determines which slot machine symbols appear when a player makes a spin, based on those algorithms and the computer's extensive programming. Because of all this technological wizardry, rigging a slot machine never to pay out is extremely unlikely. And when someone is winning, these same players never question if the machine is rigged and paying out too much or too often. As most people know, however, there are times when technology can go haywire. Errors in awarding jackpots do occur (more on that below). But with today's modern games, players can feel secure that they aren't being cheated and don't have to worry about rigged slots. PAYOUT PERCENTAGES While wins and losses on slots can be rigged overall, the number of certain machines can be manipulated. This is a normal part of business for machines. Perhaps you've heard a casino lauding its "loose slots" and letting customers know a percentage of the money goes back out to players. This is known as payout percentage and is a regular part of the casino industry. Is this really "rigging" a slot? Not really. Casinos and slot manufacturers can only determine the percentage of all coin-in-to machines returned to players. This concept of payout percentage is generally applied to all of a casino's slots, depending on stakes. Casinos can't manipulate individual slots to determine that they don't pay out. Payout percentages simply tell a player the amount a casino keeps on average of all money put into the machines. For example, a casino with a 92% payback keeps 8% of all money inserted into their machines. Rather than seeing this as a negative, players can find these payout percentages online and choose to play at properties that offer higher payout percentages. This gives players a better chance at winning. Some properties are even broken down by denomination, allowing you to find the stakes you enjoy playing for and the best place to play. Reading up a bit offers players some added knowledge, hopefully on the road to a jackpot. Slot Machine Errors & Malfunctions With any piece of technology, errors can and do occur. From programming errors to mechanical problems, there have been plenty of headlines from these unfortunate situations – often to the anger of players who thought they were winners. Here's a look at a few of those situations. Slot errors Imagine you've been playing at a slot for a bit, maybe you've been a progressive machine for a half hour or so. You win a few spins here and lose a few spins here. And then it happens – everything comes together and you see every symbol lined up perfectly. A mega jackpot is heading your way and your life is changed. That's a dream of many slot players. But sometimes a computer glitch can leave players angry and even taking a casino to court. That's what happened in 2011 when Illinois grandmother Pauline McKee appeared to hit a $41.8 million jackpot while playing at Isle of Capri Casino in Waterloo, Iowa. The machine said she'd won 185 credits, or around $1.85. However, the game also noted that she'd won almost $42 million. Casino management said the machine had malfunctioned and that McKee didn't win the jackpot. The game only advertised a maximum prize of $10,000. The casino noted that the payout amount was the result of a software malfunction and refused the payout. The issue eventually wound up in court and McKee's attorneys noted that it was the casino's responsibility to repair the machine after being notified of faulty payout awards. "The slot machine's manufacturer had notified the casino of the possibility of a multi-million-dollar error," Iowa Public Radio noted. "McKee argued since the casino didn't fix the game, she should get the money." In the end, the Iowa Supreme Court sided with the casino in 2015 and ruled the slot-loving grandmother was entitled to only the $1.85 win and not the $42 million. That certainly stings and these types of incidents make news from time to time. As noted, however, this isn't a case of rigging a slot but simply a malfunction. Paperwork Pain This next scenario has less to do with the machine and more to do with the appropriate paperwork involved with winning a jackpot at a casino. In January 2019, Cynthia Obie hit a jackpot for thousands of dollars at MGM National Harbor in Maryland. As in these cases, the happy winner had to provide the casino with some of her personal details to meet tax requirements to secure her winnings. Casino employees are required to enter their information in a state database and they do that as regulations spell out. However, a typo was entered when adding in Obie's social security number. The number entered into the database was one digit off. That's where the jackpot controversy began. "The person whose number they plugged into the database apparently owed the state of Maryland a lot of child support, and Obie's winnings were immediately confiscated," TV station FOX-5 notes. All of the winner's children were adults and Obie had never had to pay child support in her life. As with many incidents involving governmental bodies, reversing the error wouldn't come quickly. She was forced to work directly with the gaming commission in hopes of finally getting her jackpot and the issue resolved. "We are aware of this unfortunate error and have taken the necessary steps to assist Ms. Obie in rectifying this issue," the casino said in a statement to FOX-5. "Due to MLGCA rules and Maryland state law, we cannot provide an additional payout for this jackpot, however, if she presents the proper identification credentials to the Maryland Gaming Commission, they will provide her with the appropriate payout. We apologize for the inconvenience this has caused Ms. Obie." This may not have been a rigged slot, but that missing money probably felt like quite a ripoff. No word on when she received that payout, but it seems likely the delay was eventually ironed out. This could be a lesson for all slot players. When you do hit that big jackpot, double-check and make sure casino officials enter your data correctly – and make sure you pay any child support as well, obviously. Missed Jackpot Not every slot machine malfunction costs a player his money. This next anecdote shows that slots aren't rigged and casinos and gaming commissions work to resolve issues that should have paid out a six-figure jackpot but didn't. In January 2022, Robert Taylor dropped into Treasure Island to play some slots, he was on vacation from Arizona and apparently should have been awarded a jackpot while playing. A game malfunction, however, didn't display his big win on the machine. Before casino officials could correct the error and award Taylor his money, he left the casino. The property tried to find this "lucky" gambler but wasn't able to track him down. That's when the enforcement division of the Nevada Gaming Control Board got involved. Investigating agents reviewed hours of security footage spoke with witnesses, and reviewed rideshare data in an attempt to determine who the player was. After a thorough review of all the evidence, investigators contacted Taylor a few weeks later letting him know the good news. "I can't remember a time when we've done this before and I just can't imagine somebody walking away from a machine," the Control Board's enforcement division chief James Taylor told FOX Business. "And it wasn't his fault. The machine truly did have a communication error." The winner couldn't believe the news that he'd actually won $229,369. Enforcement chief James Taylor couldn't remember a similar case in his 30 years with the gaming board. Taylor told FOX Business: "It was quite shocking to him to get a call a few weeks later and say, 'By the way, you actually did win that money.'" WHAT TO DO IF A GAME FEELS "RIGGED" Slots aren't rigged, but a player's attempt to win can come up short – sometimes over and over again. When this happens, simply moving to another machine might be in order. Here are a few other things to consider: Switch to lower limits. Take a break or get something to eat. Take and walk or look at some other entertainment options. If you suspect a slot malfunction or error, alert casino staff. It's important to remember that slot machine play should be fun. If things aren't going your way, perhaps it's simply time to take a break or end the trip. Live to fight another day. FREQUENTLY ASKED QUESTIONS Are slot machines rigged? No, jackpots, wins, and losses are based on computer programming within the game. All live and online slots use a random number generator to determine winners. Can slots have errors and malfunctions? Yes, errors do occur but they have more to do with machine and software errors than casino staff attempting to rig a slot machine. Why wouldn't a casino rig a slot machine? Casinos already have a house edge and have no incentive to rig a machine even if they could. Properties are under strict Gaming Commission regulations and could face serious fines and legal issues for violating them. Casinos, both live and online, could also face major reputational issues if caught in some kind of controversy like this. In essence, casinos have no motivation to attempt rigging a slot machine.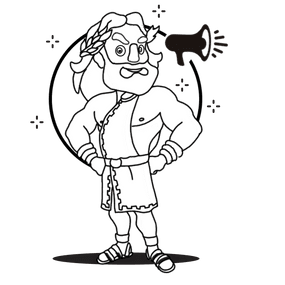 From tasty turkey and dressing to delectable desserts, players can now score some excellent rewards via Jackpot Party's new Platter Gather event. Platter Gather allows you to spin and collect Thanksgiving dinner items for delicious rewards! Keep reading to find out how to grab your own share of these prizes and get in on the holiday excitement. How Does Platter Gather Work? Platter Gather offers players a chance to go beyond simply spinning reels on the slots. Those competing on qualifying slots can collect Thanksgiving items along the way. Players will see the following pop-up as an introduction to the event:  Which slots qualify? Simply look for the plate and silverware icon in the top left corner of the qualifying slots as seen here. This allows players to gather some delicious dishes for the Platter Gather Thanksgiving meal such as: Corn Pumpkin pie Canned goods Rolls Party pass Coins Players can live like the Pilgrims in Platter Gather with a nice winning Thanksgiving Dinner on the line. Those who score well may be giving thanks for their own good fortune at the slots. Winning Ways As you play and complete dinner sets to track your progress while spinning, a small icon to the right of your screen will pop out to let you know if a reward is ready to collect, share how much you've collected for a set and much more! The bigger your bet, the likelihood of earning a food item increases. As you collect more food icons, graphical pop-ups will let you know your progress in collecting these platters. Those who collect all of a certain items can then claim some big rewards – another reason for some Thanksgiving celebration. The Platter Gather Quest Isn't Over Those who go all the way and collect all their platters can still get in on the fun. Once a player has collected all the food items, an even bigger Thanksgiving awaits. All food items then regenerate and players can continue their journey in collecting items for the perfect feast. Only now these items reward even more, allowing players to keep the fun going. Jackpot Party's Platter Gather feature is the perfect addition to Thanksgiving for slot players. Look for those plate-and-utensil symbols on some of your favorite games – a hearty helping of rewards awaits. Good luck!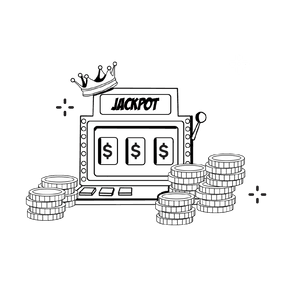 For many slot players, the ultimate dream is to hit a jackpot. Whether you're playing in a casino, online, or with friends in a social gaming setting, the idea of winning big is a common goal. Jackpots come in different sizes – mini, major, or minor – and they can turn a regular slot session into a winning one. While those massive six- and seven-figure jackpots are alluring, the odds of winning them are quite long, generally estimated at 50 million to one or even as high as 100 million to one. But it's not all about the huge jackpots; smaller jackpots happen more often with better odds. So, what are the actual chances of hitting a slot machine jackpot? This article explores those odds, the factors that influence them, and whether any strategies can increase your chances of winning. What's a Jackpot in Slots? Those new to slots may not realize exactly what a jackpot is. A jackpot is generally considered a much larger payout than one might find on a normal spin of the reels. The pay lines on a modern slot machine offer numerous ways a player can theoretically win. However, not all of those are considered jackpots. These larger payouts are much rarer and may even require what is called a "hand pay" at a live casino. This means that a member of the casino staff has to pay out a player personally "by hand" because the jackpot is so high. That may also require a winner to fill out a tax form, although that may not be a major concern considering you've just hit it big. These jackpots mean that a player will usually see multiple symbols that occur less frequently on a single spin. A player faces much longer odds in seeing events like this happen. Sometimes these wins may also come in bonus games or free spins. These are extra winning opportunities a player receives by seeing certain symbols in the game to trigger these bonus opportunities. The chances of winning larger prizes may be better in these bonus games, but not necessarily for those much larger jackpots. Pick and indulge in our mesmerizing slots below: Click here to explore all of our free slots. Types of Jackpots Players hoping for a big jackpot always have a shot at a larger payout at least to some degree. But it's important to remember that a casino has a house edge when it comes to slot machines. There is no legal way to overcome this such as card counting in blackjack or gaining a skill edge at the poker tables. Luck is a key factor in playing a slot machine, especially in winning one of those massive jackpots that make headlines. However, jackpots of various types are available for those who take a seat at a slot machine or play online. Here's a look at a few jackpot types. Mini Jackpot – These are smaller jackpots one might find playing a typical slot machine in a casino. These usually come about by triggering certain bonuses or finding a certain number of key symbols on the reels. These may include multipliers that increase a player's winnings. Mini jackpots are much more common than larger payouts. Obviously the higher the jackpot, the longer the odds are of hitting it. This is the first tier usually on a slot machine's jackpot sequence. Major Jackpot – This is a larger jackpot than the Mini version and the second tier of larger payouts on slot games. As expected, players face larger odds of achieving this level. While on a penny machine, a Mini Jackpot may be $50 to $100, and a Major may bring a few hundred dollars. Minor Jackpot – This is the third tier of the jackpot and sees that potential payout rises even more. This is a more difficult level to reach because of the longer odds involved. This type of jackpot could register a few thousand dollars for a lucky player. This may not be life-changing money, but any player would be happy to see the bells and whistles on a machine go off to advertise this type of win. Mega Jackpot – This is a hefty payout as the name implies. A player hitting a Mega Jackpot has accomplished something and can usually expect a payout of up to tens of thousands of dollars at least heading their way. These can be huge payouts and don't come around every day for slot players. They are more difficult to achieve with longer odds. Progressive Jackpot – These are colossal seven-figure and higher jackpots that might even make headlines in the new media. A progressive slot is tied into other machines throughout a certain state or territory. With so many machines feeding money into the prize pool, these potential payouts can get truly astronomical. The odds of winning these types of jackpots can be astronomical as well. For an in-depth guide on mastering slot machine gameplay, click here. Some jackpots may also vary or have slightly different names than those above, but this is the general sequence and names for slot machine jackpots. Some players may also see payouts called Local Jackpots, which are similar to progressives but may include players in a pool smaller than a traditional progressive but still achieving larger jackpots than traditional games. Huge jackpots in these games can also be rare as well. Odds of Winning a Jackpot As noted above, hitting those massive jackpot payouts isn't easy. The reason those huge paydays make news is because they're not only handing a player massive money, but they're also extremely rare considering the number of players pumping credits into slot machines around the world each day. The largest jackpot in history came in 2003 at the Excalibur casino in Las Vegas. A software engineer played about $100 in a Megabucks, a popular progressive machine seen at casinos around the world. When three Megabucks symbols stacked up on the screen, this player struck gold – taking home $39.7 million. So what are the odds of actually winning a million-dollar jackpot, not even one at these gargantuan levels as won at the Excalibur? Numerous intricacies in each game can make this vary, but in general, many experts concede that the odds of hitting that kind of jackpot come in the range of 50 million to one or even as high as 100 million to one. Just as a comparison, the odds of getting struck by lightning are about one in a million, according to the U.S. Centers for Disease Control. That shows just how difficult it is to win one of these life-changing prizes. Also, playing progressives to win at this level usually requires betting at the max-bet level and higher stakes. This allows a player to win, but those odds at huge payouts are still long. Here are a few pros and cons of playing progressive slots: PROS Chances at larger payouts Usually better RTP (return to player) Usually, better comps/rewards because of higher limits Better chances at smaller wins because of higher RTP CONS Can deplete a bankroll at higher betting stakes RTP may not be that much better depending on individual games May have more limited game options, depending on the casino or online site Does that mean a player shouldn't hop in a casino for some fun or fire up the computer or mobile device for some online slots? Certainly not. Slots should be seen as a form of entertainment only with a chance that you could win some money on a gambling excursion. Players regularly win smaller jackpots and these are much more likely than a massive progressive jackpot. A few nice scores and a winning session can make for a fun night spinning those slot machine reels. How to win jackpots on slot machines Winning jackpots on slot machines primarily relies on chance, and there's no foolproof strategy for guaranteed success. However, you can maximize your odds by choosing high RTP machines, betting responsibly, understanding the game mechanics, considering progressive jackpots, and practicing responsible gambling. While some believe in optimal timing, the key is to enjoy the gaming experience while keeping in mind that it's fundamentally a game of luck. Jackpots: Online Versus Live Casinos As noted, the odds of hitting massive jackpots are long. Online slot players face similar odds, but there are some opportunities to win major payouts at a virtual casino as well. Players playing online or on social media platforms, such as at Jackpot Party, can expect some opportunities to see some major boosts to their credits if those reels line up just right. Do slots pay out better than live casinos when it comes to slot games? Probably not. Your chances of winning largely depend on the RTP of each game, whether in a casino or an online setting. Numerous online sources offer the RTP of individual casinos, whether in Las Vegas, Atlantic City, London, Monte Carlo, or some other location around the world. Many RTP rates are also available for online casinos. An RTP rate can also vary by game, and that can often be found online as well. A game or casino with a 96% RTP has a better shot at winning than a game or property with a 92% RTP. Players having some fun playing in a social gaming environment are usually playing simply for virtual coins and player rewards within the game. These types of games usually pay out more regularly than a real casino. The operator hopes to keep players at the games and there isn't any money involved. Frequently Asked Questions Do I have a chance at winning a huge slot machine jackpot? More than likely not because these levels of payouts are so rare and players face extremely long odds. You do have more opportunities at smaller jackpots, however, which can also come with nice payouts. What are the odds of winning a progressive jackpot? The odds of winning a seven-figure jackpot may be as high as 50 million or 100 million to one. However, smaller jackpots can come with much lower odds and regularly reward players with some big payouts both in live and online casinos. What's a way to reduce the odds against a player winning? Play games with higher RTP (return to player). This is the percentage of money in a slot that a casino pays out to players. The higher the RTP, the more likely a player has a chance at a winning session. How to Hit a Jackpot on a Slot Machine? While there's no guaranteed way to hit a jackpot on a slot machine, you can improve your chances by understanding the game's mechanics, betting the maximum amount if possible, and choosing the right machine with a high RTP (Return to Player) percentage. Progressive jackpot slots may offer larger prizes, but they often require maximum bets for eligibility. It's crucial to manage your bankroll wisely, practice responsible gambling, and remember that ultimately, hitting a jackpot is a matter of luck. How Often Do Slot Machines Hit the Jackpot? The frequency with which slot machines hit jackpots varies widely depending on the specific machine and game. Typically, slot machines are programmed to have lower odds of hitting the jackpot, as these are often life-changing sums. Smaller jackpots tend to hit more frequently, while the massive progressive jackpots have much longer odds and may not hit for extended periods. The exact rate at which jackpots occur can be influenced by factors such as game design and random number generation algorithms, making it difficult to provide a precise frequency. How to Tell When a Slot Machine Is About to Hit the Jackpot? Slot machines operate on random number generation algorithms, making it impossible to predict when a jackpot will hit. There are no reliable indicators or signs that can predict when a machine is about to hit the jackpot. Each spin on a slot machine is independent, and previous outcomes do not influence future spins. It's important to approach slot play with the understanding that it's a game of chance, and there are no foolproof methods to predict jackpot wins. Can You Win a Jackpot with Minimum Bet? In many slot machines, it is possible to win a jackpot with a minimum bet; however, it's essential to be aware of the specific rules of the game you're playing. Some slots have fixed jackpots that are not affected by the bet size, meaning you can win the jackpot with a minimum bet. Others, particularly those with progressive jackpots, often require players to place maximum bets to be eligible for the top prize. Always check the game's paytable and rules to determine the betting requirements for the jackpot in the slot machine you're playing.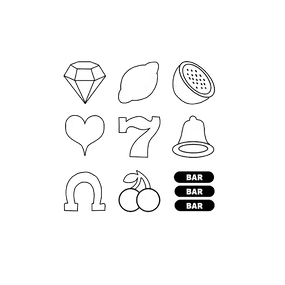 A few things instantly stand out when taking a seat at a slot machine or grabbing that mobile phone to play online. The reels are certainly a key part of the game, but those symbols on each reel are also what many players are attracted to. Today's slot developers work to appeal to a broad range of casino players looking to win at the slots. That includes plenty of high-tech sound and graphics as well as unique features that seem to offer players numerous ways to win. These manufacturers also feature every slot theme and character imaginable and make use of these as part of the symbols on each machine. Along with numerous characters and other unique images, designs, and patterns spinning on those reels, developers also work in some additional slot symbols to add even more fun and winning options to each game. Designers also still work in classic slot symbols, and that creativity carries over to online slots and social gaming platforms. Continue reading to learn more about slot machine symbols and their significance to these games. THE MEANING BEHIND SLOT MACHINE SYMBOLS Each symbol on a slot machine is not just for decorative or entertaining purposes; they have specific meanings and implications that can greatly influence a player's chances of winning. Over the years, as slot machines evolved, so did the variety and significance of their symbols. Fruits: Originating from the flavor of gum one could win, these colorful icons are often associated with traditional or classic slots. Cherries might pay out even if only one or two appear on a payline, whereas other symbols require a set of three or more. Bells: Originating from the Liberty Bell machine, bells often act as high-paying symbols today. Bars: Previously a representation of gum packets, the bar symbol is now synonymous with slots, with single, double, or triple bars indicating different payout levels. Sevens: Universally considered lucky, sevens in slot machines typically offer large payouts due to various cultural and religious beliefs. Playing Cards and Suits: Often denoting low-paying symbols, playing cards influenced the very names of slot games in certain regions. Wild and Scatter Symbols: Primarily seen in video slot games, wild symbols can substitute for others to create a winning combo, and scatter symbols can provide free spins or activate bonus rounds. Modern slot machine symbols also delve into realms of creativity and imagination. Many contemporary slots feature symbols aligned with a game's specific theme or narrative, enriching gameplay with special features, bonus rounds, and interactive mini-games. History of Slot Machine Symbols The creation of slot machines can be traced back to 1887 when German immigrant Charles Fey introduced the concept in San Francisco. His invention, the Liberty Bell game, featured three reels where players could insert a nickel to play. Symbols such as fruits, playing cards, and bells decorated these reels, with specific combinations offering rewards like free cigars or drinks, marking the birth of "comps" for slot players. Fey's designs, while elementary by modern standards, rapidly gained popularity, laying the groundwork for a billion-dollar industry. Many of the early symbols remain relevant in today's machines. However, during the Prohibition era, to sidestep gambling restrictions, slot machines mimicked vending machines. They employed symbols like fruits, which corresponded to gum flavors, as a covert means to indicate the flavor of gum a winner would receive. This clever disguise allowed these machines to operate as "trade stimulators" rather than gambling devices. For instance, Chicago's Stephen Harper Mills in 1907 produced machines that added the bar symbol, originally linked to a chewing gum packet logo. Such innovations showcase how the industry adapted to circumvent legal challenges. Playing cards' prominence as symbols in Australia and New Zealand gave rise to the nickname "pokies." In contrast, England's affinity for fruit symbols led to the terms "fruit machines" or "fruities." Today, the number 7, imbued with its cultural reputation as a lucky symbol, stands as a testament to the early slot symbols' enduring appeal. Decide on your preferred slot from the choices below: Click here to enjoy our wide selection of free slots. MOST COMMON SYMBOLS ON SLOT MACHINES Slot machines have showcased a myriad of symbols over their long history. While many new symbols have been introduced, especially with themed slot games, certain symbols have withstood the test of time and are commonly seen across various machines. Here's a complete look at classic slot machine symbols that still often appear in games today: Fruits: The quintessential symbols of many slot machines, fruit icons have a storied history dating back to the earliest slot games. Typical fruit symbols include cherries, lemons, oranges, plums, grapes, and watermelons. They're so iconic that slots are often referred to as "fruit machines" in the UK. Bars: The bar symbol, originating from the early designs of slot machines, is another staple. It often appears in various forms, like the single, double, or triple bar. Sevens: Holding a special place in many cultures as a lucky number, the number 7 is a recurring symbol in slots. It might appear in different colors, and in many games, landing a combination of sevens offers high payouts. Bells: This symbol can trace its origins back to the original Liberty Bell slot machine. The bell typically symbolizes a mid-tier payout and is a nod to the roots of slot gaming. Stars: A common sight in both old-school and modern slots, stars can be both standard symbols and indicators of special features or higher payouts. Playing Cards: Playing card symbols, such as A, K, Q, J, 10, and 9, are prevalent in many video slots. They generally represent the lower-value symbols in a game. Jewels and Gems: Symbols of opulence, diamonds, and assorted gems often find their way into slot games. They resonate with themes of luxury, riches, and treasure hunts. SLOT MACHINE SYMBOL TYPES Slot machines have evolved significantly over the years, and with them, the variety and functionality of the symbols they employ. While classic symbols like fruits, bars, and bells still make appearances, modern video slots offer a wider array of symbols, each with its unique feature. Here's a breakdown of some of the most common symbol types: Standard Symbols: These are the basic symbols that you'll see in most slot games, and they often align with the game's theme. In a pirate-themed game, for instance, you might see treasure chests, swords, or pirate hats as standard symbols. These typically offer payouts when matched in combinations on active paylines. Wild Symbols: Wilds are the chameleons of slot symbols. They can substitute for nearly any other symbol (except usually for scatter and bonus symbols) to help create winning combinations. Some slots also offer expanding, stacked, or sticky wilds, each with its unique functionality. Scatter Symbols: Scatter symbols are unique because they don't need to land on an active payline to trigger a win. They can appear anywhere on the reels, and if you get enough of them, they might unlock special features or bonus rounds, such as free spins or multipliers. The name "scatter" comes from the fact that they can be "scattered" anywhere on the reels and still count. Bonus Symbols: These symbols often trigger special bonus rounds or features when they appear in specific combinations. The nature of the bonus round can vary greatly, from simple free spins to complex, interactive mini-games. Multiplier Symbols: As the name suggests, these symbols multiply your winnings. For example, if you have a combination with a 3x multiplier, your winnings for that combination would be tripled. Expanding Symbols: These symbols can expand to cover an entire reel, increasing the chances of forming winning combinations. They are common in modern video slots and often come with impressive animations. Sticky Symbols: Once these symbols land on the reels, they stick in place for a predetermined number of spins or until a special event occurs, increasing the chances of a win on subsequent spins. Progressive Symbols: These symbols are typically found in progressive jackpot slots. When collected or matched in a certain combination, they can trigger a jackpot bonus round or contribute to an increasing jackpot pool. Symbols on Today's Slot Games Any trip to a casino will include quite a sensory experience when checking out the slot games on the gaming floors. Today's games have advanced well beyond traditional playing cards, fruits, and 7s on those reels. Those reels have also advanced as well to include even more options when playing. Games are also not based on mechanical reels anymore with most machines even featuring only video options. No longer do the machine's mechanical inner works and the symbols landed on determine if a player wins or loses. Instead, the machine's random number generator creates a completely random result which is then represented by the reels on the machine. No doubt gamblers aren't thinking about this as they look to see those key symbols show up in front of them, but a modern slot is just a computer with the software determining wins and losses. But that doesn't mean the graphics, video, and slot symbols can't make playing a fun experience. Quite the contrary, slot machines have advanced to almost becoming video games that involve a bit of gambling along the way. Manufacturers offer something for every taste and interest from movies and TV shows to rock bands, mythology, and fairy tales. Online and social slot games are equally as creative and a quick scan of the games offered at Jackpot Party and you'll find games focused on: Luck of the Irish Wild animals Gold mining Greek mythology Cute and cuddly puppies and cats Cowboys Aliens from outer space Dragons There are numerous other games and slot themes to choose from as well. As one might expect, some of the more important and interesting characters, images, or animals associated with a game's theme or storyline are usually some of the most important symbols in a game. These tend to offer players bigger payouts and some even offer opportunities for bonus games, free spins, respins, and maybe even a huge progressive jackpot. Knowing a game's symbols is fun and can add to the excitement and anticipation of seeing which ones appear on those pay lines, but a machine will guide players who can't keep up with it all. Today's games highlight those wins with coins/credits hitting your bank on the machine with no need to worry about coins at all. Pop Culture Slots and Symbols What's great about modern slot machines might just be the sheer number of gaming options available not only on a casino floor but also online, where you can also play for free or even real money depending on your location and jurisdiction. A trend over the last decade or so has been to add even more links among slot games and pop culture. As noted earlier, slot developers also work to appeal to numerous slot players by making use of classic characters from movies and TV shows as well as rock bands, celebrities, and more. As an example, Jackpot Party also includes James Bond Casino Royale, The Flintstones, and Cirque Du Soleil: Kooza. This is just the tip of the iceberg on what is available for players looking for something unique or maybe just for a bit of slot-playing nostalgia. Many symbols in this game of course revolve around Bond and the film itself. For example, fans of 007 will get a kick out of James Bond Casino Royale. In this game, players will be hoping the international superspy helps pave the way for some winnings while on Her Majesty's secret service. The game features five reels, 25 pay lines, and clips from the film as part of the fun. Conclusion Symbols are the images that appear on a slot game's reels. While the exact result of a modern slot game may depend on a random number generator, the symbols offer a visual interpretation of the slot's computer-generated result. Game manufacturers offer plenty of creativity when it comes to themes and storylines and the symbols of the game will represent this. Some of the traditional symbols will pay more than others and offer a chance at winning along the way when playing. However, players are hoping for more key symbols to make an appearance. This can include items such as wilds and scatters. Wild symbols can replace other symbols and offer extra chances at winning combinations. Scatter symbols give you a shot at bonus games and free spins, also meaning more opportunities at winning. Slot machine technology has come a long way from those early days in Charles Fey's machine shop. Players can now even play right on their mobile phones at sites like Jackpot Party. The games may have changed considerably, but plenty of fun remains. Frequently Asked Questions What are slot machine symbols? Slot machine symbols are the images that appear on the game's reels. They can be traditional symbols such as fruits, bars, and sevens, or more exotic symbols that reflect the game's theme or storyline. Symbols are an important part of the game's visual presentation and can offer players opportunities to win. What is the history of slot machine symbols? The first slot machines were created in 1887 by Charles Fey, and they featured symbols such as fruits, playing cards, and bells. These symbols were used to show the result of each spin and add to the game's visual presentation. Some of these classic symbols, such as playing cards and suits, are still popular on many video slots today. What are the special symbols on a slot machine? Special symbols on a slot machine can be more valuable than other symbols and offer players more chances to win. Wild symbols can act as any other symbol on the reels and create more winning combinations. Scatter symbols trigger bonus games and free spins, which can lead to more opportunities to win additional credits. What are pop culture slots and symbols? Modern slot machines often feature pop culture themes and symbols to appeal to a broad range of casino players. This can include classic characters from movies and TV shows, rock bands, celebrities, and more. These symbols can offer players bigger payouts and add to the game's excitement and anticipation. What is the significance of slot machine symbols? Slot machine symbols are an important part of the game's visual presentation and can offer players opportunities to win. They can also add to the game's excitement and anticipation, and special symbols can trigger bonus games and free spins. While the exact result of a modern slot game may depend on a random number generator, symbols offer a visual interpretation of the game's computer-generated result.