A major part of playing slot machines is the dream of winning a jackpot. Seeing those reels on the slot line up just right for a mega payout would be the ultimate rush for many gamblers.
Maybe a new house would be in order or perhaps the vacation of a lifetime? Those are just a few of the dreams that can come with playing a slot and hoping for a jackpot. But maybe those new to the world of slot machines may not exactly know the ins and outs of how a jackpot works.
Keep reading to find out everything that goes into winning a slot jackpot.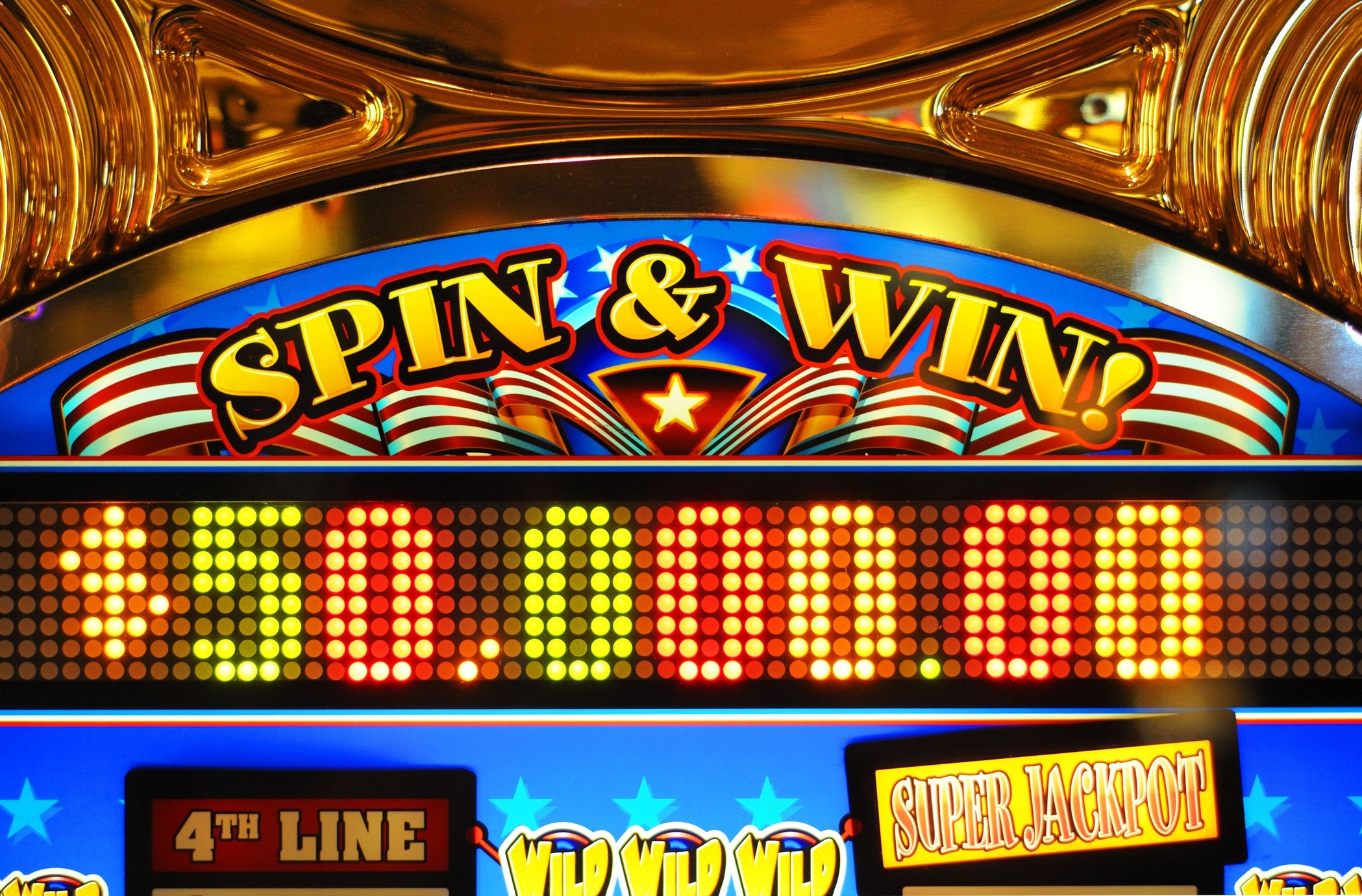 1 – What is a jackpot on a slot machine?
When a player spins the reels of a slot machine, the symbols on the reels represent either a winning spin or a losing spin. While a random number generator (RNG) within the machine's software that actually determines a winning spin.
Those symbols show that result. If different symbols align in certain combinations, players have an opportunity at some winnings. A player doesn't need to know exactly how the reels aligned for a payout as the video screen will show the various paylines that worked out for a win.
The slot sends that money right to your bank on the machine. In some circumstances, those payouts can go above and beyond the average winning spin. These are called jackpots and are highly sought-after by most players.
These are the types of wins that most players think about when playing. Players winning millions of dollars may come to mind and that does happen on occasion.
Those uber-jackpots are rare, however, but there are other levels of jackpots that you can cash in on as well. These may not be in the millions but offer some substantial prizes as well.
2 – How do you hit a jackpot on a slot?
Most slot machines offer at least some kind of jackpot. Certain symbols may trigger these payouts with many games offering some sort of larger than normal payout.
Those eye-catching payouts that make news headlines usually come on progressive slots (more on those below) that are connected to numerous other machines. However, non-progressive slots can offer jackpots as well. As noted, those can come in varying tiers such as:
Mini – The smallest level of a jackpot, perhaps up to $50 or so. These are more often awarded than others listed below.
Minor – This is a step up from the mini and players may expect a few hundred bucks or perhaps into the thousands.
Major – Another tier up from the Minor but this could reach a few thousand dollars. It's important to note that exact payouts on all these levels depends on the slot machine and these can vary.
Mega – This is huge payout that may see a player collecting tens of thousands of dollars. These can include a "hand pay" meaning a casino employee will come verify the win and pay the player "by hand."
Those new to playing slots may wonder exactly how a slot machine "knows" when to pay a jackpot. As noted, a slot's payouts come completely at random. Some players mistakenly believe they can "track" when a machine is going to payout. That is false.
A machine's payout is based solely on the random number generator. A slot can pay out a huge jackpot at any moment or it may be a long time before sending out some significant dollars. A major jackpot may be sent out and then that could be followed up quickly with another nice payout shortly after. Some slots may go a while before awarding a jackpot – because all payouts are random.
Most players may not know, but video poker is actually a form of a slot game. Players make a decision on which cards to keep but the games are really considered a slot. In January 2023, a player at Caesars Palace in Las Vegas won two jackpots within 15 minutes of each other.
The wins occurred on the same machine on Friday the 13th, with a $100,250 payout at 1:09 a.m. followed by another $100,500 at 1:24 a.m. This certainly shows just how random these machines can be and the player walked away with a total score of $200,750.
Everything here involving jackpots also applies to playing online slots. Most online real money online casino platforms and even social media slot operators offer players the chance at winning some jackpots. That includes Jackpot Party, where players have numerous slots to choose from.
Many online operators offer even more slot options than players might find in a live casino. Players can win a jackpot right from their computers, cell phones, or tablets devices.

For those aiming to win big, our slot machine tips guide is a treasure trove of winning strategies
3 – How often do slots pay out a jackpot?
Players have no way of knowing exactly when a jackpot will head their way. Higher limit slots tend to pay back more money back to players than some of those at lower limits.
Since you now know that the RNG determines payouts, you know that seeing those bells and whistles signifying a jackpot can come at any time. However, there are some times when players have a better shot at jackpots and some big payouts than others. Here's a look at a few of those opportunities as well as some key symbols that can go hand in hand with major payouts.
Bonus Games – These are extra games that can be triggered when certain symbols make an appearance on the reels. These can be seen on different screens and may offer a different type of gameplay that the base game players have been playing. These can often include some interactivity where a player has to make a decision or a selection. These often can reward differing jackpot levels as well.
Free Spins – As the name implies, these offer players some extra spins that don't take any credits from their bank. These are also triggered by revealing certain symbols or combinations on the reels. These can range from just a few to many spins and usually offer more chances to win big prizes. These sequences also come with some extra excitement as players rack up reward after reward.
Pick'em Games – This is a type of bonus game where a player may have to match symbols, pick cards, or make some other selection in hopes of revealing or reaching some major prize or jackpot.
Scatters – These are symbols on the reels that are usually more valuable and sought-after than others. They usually trigger some other event such as a bonus game or free spins.
Wilds – These symbols can help a player win more, perhaps even a jackpot, by functioning as a substitute for other symbols. These can help deliver you more winning combinations in the process. If you are one short of making a nice combination on the payline, these can help deliver that payout after all.
How often all the above occurs depends on the luck of the draw – more specifically, the slot machines internal random number generator and programming.
4 – What are progressive jackpot slots?
That's the kind of news story most slot players hope would focus on them. But when you consider just how many slot machines there are in existence and how much is put into them at any second of the day, these types of jackpots are extremely rare.
When these payouts do occur they come on what is known as a progressive slot. These games are linked together across a certain region, area, state, or through some other method. As players put in credits, a sliver of each spin is sent to the progressive jackpot pool.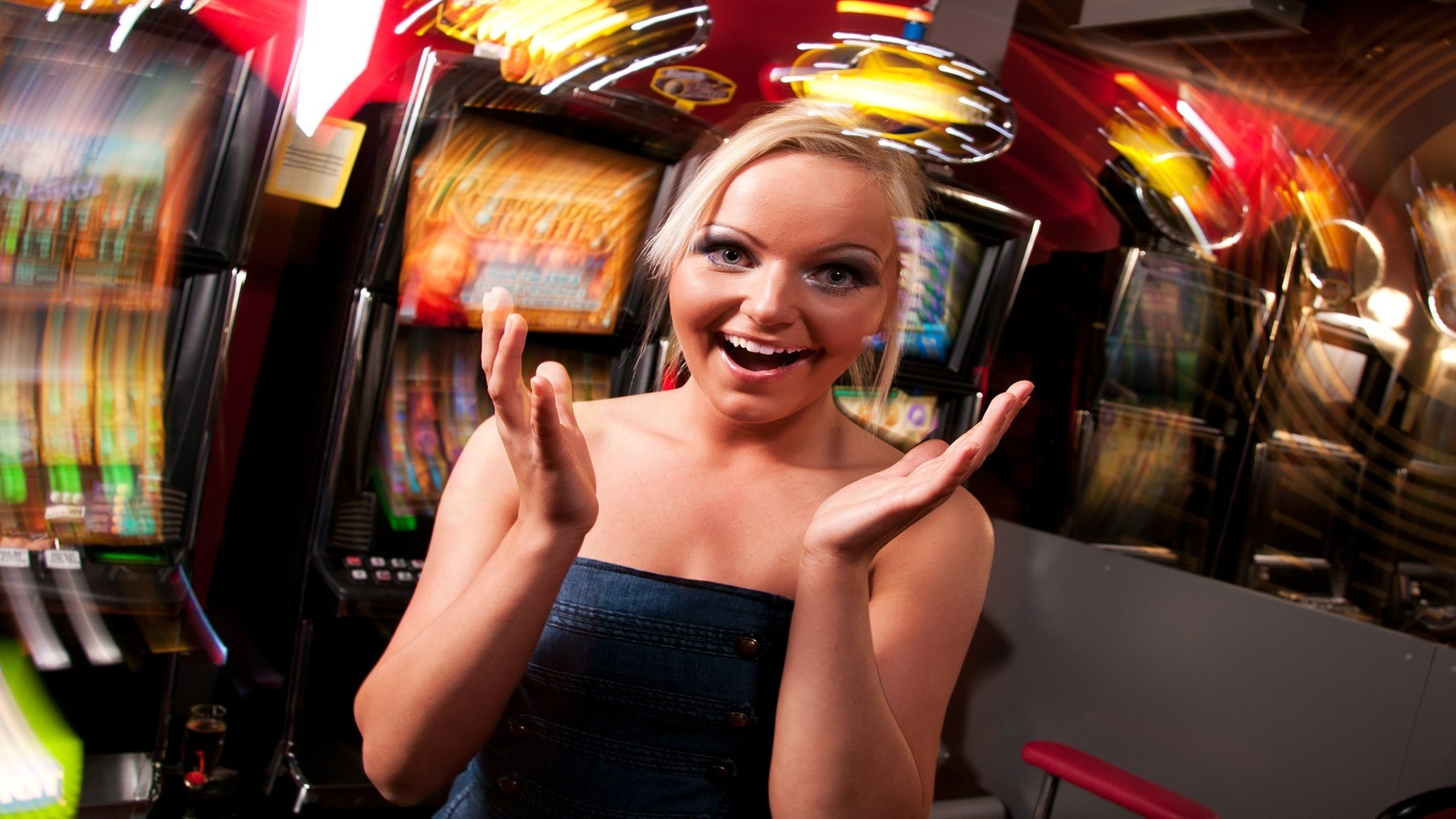 As more players insert cash, the prize pool grows "progressively" as well until a player hits it big for a mega jackpot. Like non-progressive machines outlined above, however, these games also usually offer several tiered payouts as well.
It's important to note that these machines' payouts are also based on a game's random number generators. Casinos and players have no input on how or when these are paid out. The slot machine doesn't have any kind of schedule or set routine on when to pay out jackpots, they just occur at any time. And when it comes to progressive slots versus non-progressive slots here's a look at some of the key differences and similarities.
| | | |
| --- | --- | --- |
| | Progressive Slots | Non-progressive Slots |
| Jackpots | Can be large mega jackpots in the millions | May be large but not as big as seen on progressive games |
| Betting Limits | Tend to be higher | Can start as small as one cent per payline |
| Max Coin-in? | Usually required to qualify for progressive jackpots | Not necessarily needed, but may be required for higher payouts on the paytable |
| Popularity | Many players enjoy trying for bigger jackpots | Many players enjoy smaller limits and regular payouts |
| Game types | Numerous themes and options | Numerous themes and options |
5 – What happens when you win a slot jackpot?
You've got that lucky charm in place and ordered a nice cocktail. You're parked in front of one of your favorite slot in your favorite casino. There's a buzz in the atmosphere as you drop in a few bucks and start spinning those reels.
Then … it happens. Those symbols line up just like you'd dreamed they would. Maybe you've chosen a progressive machine or maybe just a normal non-progressive slot machine. Either way the screen shows a massive jackpot heading your way complete with special music, sound effects, and graphics.
You've lived every slot player's dream and actually cashed in on a major payout. But what happens next when you actually defy the odds and hit a jackpot? What's the procedure to collect your winnings at the casino? That depends on the casino and jurisdiction, but these situations generally look like this:
The machine will often instruct you to wait for a casino attendant.

You'll be asked to fill out a tax form and provide an ID. Taxing entities usually get a cut of the winnings as a player's income.

If your payout is under $25,000, the casino can usually hand out cash or write you a check.

The casino has other options for larger payments, such as a wire transfer.
Players who win an extremely high amount often have the option between a lump-sum payment or an annual annuity payment. These winners are often given a couple months to decide now they'd like to receive that payment.
Hopefully, you'll be lucky enough to see the entire process on that next trip to Las Vegas or even your own local casino. Online platforms follow a similar process when it comes to tax reporting. Grab that lucky charm and hopefully your next slot adventure is a winner!
6 – Frequently asked questions
What is a jackpot on a slot machine?
A jackpot is a larger prize awarded on a slot for finding certain combinations on the casino reels. These can vary in size from smaller payout like $50 all the way up to mega payouts in the millions of dollars.
What is a progressive jackpot?
These are the mega payouts that players may read about in the news. Progressive slots are linked over a certain area with a small amount of each spin going into the prize pool. That prize pool continues to build until a player cashes in for an enormous jackpot.
Players can also win smaller jackpots from that prize pool along the way as well. These can be smaller than the mega jackpot, but can still be significant. Players on progressive machines can usually expect to play higher limits and usually the max bet to qualify for the progressive jackpots.
How often do slot machines award players with a jackpot?
There is no way to know. Each slot utilizes a random number generator within the game's software that ensures all payouts are completely random. There is nothing a player or casino can do to affect this.
Some players believe a machine is "due" to pay out. That is a misnomer and payouts are solely determined by the RNG. Some may pay off a few times in a rather short period of time while others may see an extended time between major payouts.
Can I get an edge on certain slot machines that may result in a jackpot?
Slot machines are entertainment and the house always has an edge. That varies by property when it comes to return to plater (RTP), which is the total coin-in that property sends back to players. Players can't gain an edge in slots, but the higher the RTP on a machine, casinos, or certain betting limits at least means you have a better chance of recording a winning session.