Most players heading to a casino are just looking for a few hours of fun. Perhaps a win will come their way, perhaps not. Some time at a favorite slot machine can be a nice way to relax, spend some time with friends, and get away from the daily grind. Occasionally some slot play may also come with some controversy, from a missed jackpot to some creative cheating to slot machines in video games that just might appeal to kids. When money and possible winnings are involved, it's not unlikely that some interesting scenarios and crazy situations may develop when spinning some slot machine reels. Keep reading to learn more about some of the gambling world's crazy slot machine controversies. 1 – Master Manipulator Many slot players dream of finding a nice stroke of luck and seeing a sizable jackpot show up on their favorite game. Tommy Glenn Carmichael skipped the luck part of that equation and found other ways to make that happen – he cheated. Carmichael not only stole from casino slot machines for two decades through the '80s and '90s but also invented some of the devices that other cheats would go on to utilize for years. These could be used to trick a machine into paying out slot tokens. His "monkey's paw" featured a wire inserted through the machine's payout chute. This would trip the game's microswitch and trigger a jackpot. Later, Carmichael moved on to a "light wand," which could "blind" the machine's sensor and produce a winning "spin." Carmichael was collecting thousands of dollars a day, but his luck ran out in 2001. The FBI arrested Carmichael and he later served almost a year in prison, received three years probation, and was also banned from entering a casino. Even after serving time in prison and despite advances in slot technology, Carmichael was confident about his skills at ripping off casinos. He told the Los Angeles Times in 2003: "Give me a slot machine and I'll beat it." 2 – Tough Time for a Slot YouTuber When not playing slot machines themselves, apparently many gamblers simply enjoy watching others play. Showing some slot play, and hopefully, some winnings in the process has become quite a cottage industry for some. A quick search on YouTube will yield numerous videos of casino players testing their luck. None of those are bigger than Brian Christopher. Among his social media channels, the slot sensation has more than one million followers and his slot video generates hundreds of thousands of views. The channel has become his full-time job involving working 10-12 hours a day and employing a small team to help produce his channel. The enterprise looked to be in jeopardy just a few years ago. In June of 2018, however, he received a series of emails outlining how his channel violated the site's terms of service. According to Forbes, one email even said his channel violated rules for featuring "violent or dangerous acts that have an inherent risk of serious physical harm or death." His account was ultimately suspended and hundreds of videos were seemingly gone. His platform – and his means of earning a living – disappeared overnight. Just two years into the venture, it suddenly looked like it might be "show over" for the Brian Christopher Slots channel. Other slot channels reported similar suspensions. "It was like a stab in the back," Christopher told Forbes. "I devoted my entire life to YouTube. I gave them 1,100 videos and made them a lot of money. For them to turn around and shut me down with zero explanation hurts." Christopher appealed the ruling but quickly received a denial. Despite that, his channels returned shortly afterward. YouTube contacted him and noted that after a review, company officials determined the content didn't violate company guidelines. Other slot platforms also returned as well. This may not have been like hitting a seven-figure jackpot, but had to be quite a sigh of relief. Christopher's platform has only grown since then and he now even has a deal for his slot section at The Plaza in Las Vegas, where fans check out some of his favorite games. 3 – Slot Jackpot Goes Missing in Action No one likes when the rug gets pulled out from under them – or a jackpot. But the case of slot machine errors accidentally triggering jackpots is nothing new. These scenarios seem to make headlines every few years, leaving these would-be jackpot winners a bit miffed and thinking "If only …" That was the case in 2016 for Katrina Bookman of Queens, New York. The single mother of four seemed to have hit the jackpot of a lifetime at the Resorts World Casino in New York City. The machine showed Bookman winning an astronomical amount, noting on the screen: "Printing cash ticket. $42,949,672.76." This would have been a record-setting jackpot if only the unfortunate slot player had been able to cash in. That, however, didn't happen. Casino officials informed Bookman the following day that the message was the result of a game malfunction. That assertion was confirmed by the New York State Gaming Commission, noting that the Sphinx Wild machine she'd been playing only had a maximum payout of $6,500. Adding insult to injury, the commission also ruled Bookman really should have won only $2.25. Instead of an eight-figure payday, the property awarded Bookman the two bucks and offered her a steak dinner. Bookman wasn't in the mood for a nice filet mignon. "You offer me a steak dinner?" Bookman told the New York Daily News. "I feel like they did me real dirty." 4 – An Inside Job Sometimes the lure of seeing those winnings hit a slot machine bank proves to be just too alluring even for those meant to ensure a fair game. This presents a bit of a black eye for gaming regulators, but that was the case for Ron Harris in the 1990s. As a software engineer for the Nevada Gaming Control Board, Harris designed programs to help prevent cheating. But the promise of riches must have proven too much for the gaming official and he eventually hatched a plan to score some jackpots of his own. "Harris surreptitiously coded a hidden software switch – tripped by inserting coins in a predetermined sequence – that would trigger cash jackpots," CNN noted. "After retooling more than 30 machines, Harris and accomplices made the rounds, walking away with hundreds of thousands of dollars." The setup must have seemed like a foolproof plan. Varying people cashed in on the slots at different times. Harris wasn't even present when the wins played out. But apparently, he might not have chosen the best cohorts for his plans. After being arrested for rigging a keno game in Atlantic City, one of his partners squealed and in 1998 Harris received seven years in prison. This deep-inside job may have paid off in the short term but ultimately sent this slot programmer to the slammer for quite a while. This situation is anything but a jackpot. Handpick and experience our incredible slots below: Click here to explore all of our free slots. 5 – Video Game Gambling There's been quite a debate in recent years about the ethics of slot machines being featured in video games that might be played by minors. Most believe gambling should be relegated to adults, but some argue that games may be geared toward an older audience but still feature gaming. Some of these players may still be minors and that can present a problem. The game Fallout 76 sparked controversy after its release in 2018 for these types of concerns. The game features a post-apocalyptic world where they must survive in the ruins of West Virginia. However, one aspect of the game drew plenty of criticism. "One of the game's features is a set of slot machines located in various locations, where players can spend in-game currency to try their luck and win various prizes," hymotion.com notes. "However, this seemingly innocuous feature has sparked outrage among players and gambling addiction experts alike, leading to calls for its removal and warnings about the danger of introducing gambling mechanics into video games." Since the currency within the game could also be purchased for real money, some argued that these were functioning more like real slots with minors able to legally gamble on the video game. The debate may be a lesson learned for many in the video game industry – and marketing of gambling toward minors probably isn't a good idea. 6 – Slot Theme Second Thoughts Most players are accustomed to seeing icons as part of the slot machine, from rock bands and TV shows to cartoons and movies. Modern slots try to reach players through all sorts of themes and elements including history, mythology, culture, and much more. Pop culture has become an even bigger part of those efforts in recent years. But two decades ago, these efforts quite viewed how they are today –  a bit of nostalgia geared toward adults who may remember some of these songs and TV shows. As slot manufacturers began moving in this direction in the 1990s, however, not everyone was on board with the direction these gaming companies were going. Senator John McCain, head of the U.S. Senate Committee on Commerce, Science, and Technology, said in 1999 that the committee would investigate the issue. He also asked the Federal Trade Commission to assist in investigating the issue. "Gambling industry executives say the new machines are intended to appeal not to children but to nostalgic adults," the New York Times reported. "And in any case, they add, children are not allowed to use slot machines. But in Nevada, slot machines are allowed at airports, supermarkets, convenience stores, and restaurants, and critics say that children can be exposed to them there, as well as when they walk through casinos with adults. In addition, a Supreme Court decision earlier this year lifted a ban against gambling advertisements on television." Critics argued that using images that might appeal to children was similar to the cigarette industry's Joe Camel. The Nevada Gaming Control Board even created regulations to bar slot themes based on material "'primarily"' meant for children. The board even rejected slots based on the South Park cartoon series and Spider-Man. With some limits in place, the slot industry now appears to have threaded the needle – offering nostalgic and pop culture games while working to prevent children from gaming. Slot players can find a theme and game for just about every taste and interest. 7 – Lottery or Slot Machine? The Iowa Lottery ruffled some players in 2006 by placing thousands of "Touchplay" machines all across the state. The machines featured a touchscreen that made them appear like slot machines and were located in gas stations, restaurants, and bars. Many critics argued that the machines were too similar to slot machines and the numbers of them around the state made it look like Iowa had seen a great expansion of gaming. "A furor erupted in the Iowa Legislature's 2006 session after the Iowa Lottery installed 6,700 TouchPlay machines in convenience stores, restaurants, taverns, and other outlets statewide," the Des Moines Register noted. "Many Iowans bitterly complained they couldn't buy a loaf of bread or a gallon of gasoline without being exposed to casino-style gambling, and legislators responded by yanking every machine throughout the state in an unprecedented move." The issue no doubt cost the lottery quite a bit in cash and reputation. Some have argued that the incident even kept the agency from looking into alternative technological sales techniques for years to come.
Today's slot machines have numerous types of games to choose from regardless of a player's preferred stakes, theme, or features. There is something for everyone and slot manufacturers offer players numerous types of slots with differing gameplay and options. Knowing about these different types of slots can help a player better plan out what to play on that next trip to the casino or when playing a slot online. When playing slot machines, the goal is to make that bankroll last as long as possible and know which games make your cash last longer might be worth knowing. Also, knowing which games complement your own gaming interests and style will also make your gaming experience more entertaining. Keep reading for a complete guide to the different types of slot machines available to players. 1 – Single Coin Slot As the name implies, these machines allow players to wager only a single credit on each spin of the reels. With the casino industry now embracing video technology and the ability to play multiple credits, these types of games are obsolete. Players may find some of these games at a casino offering a vintage slot experience. Pros: Bankroll lasts longer because of limited credits per spin. Cons: Smaller payouts, fewer options. Extras: These games offer a more vintage slot machine experience. Read the full guide on the Single Coin Slot machine. 2 – Multi-coin/Multi-line These types of games have been around for about two decades and have only become more advanced in recent years. These games put slot players in control over how many paylines or stakes (coins/credits per line) they'd like to wager. The paylines you play, the more chances you have to win. Playing a higher number of coins per line also means higher payouts for wins. These are the usual types of games a player finds in modern games and the use of computer technology makes these options much more prevalent. Pros: Numerous stakes and payline options. Cons: Players may be tempted to play higher stakes, bankroll could be sapped faster. Extras: Some games have numerous paylines, meaning even one cent per line can add up. 3 – Multi-line These are older machines that were the precursors to multi-coin/multi-line slots. These games allowed players to select multiple paylines, but were limited in stakes. Players could only select one coin per line when spinning the reels. The games have since been passed over in popularity for the ability of players to select more than one coin per line. Pros: Ability to play multiple paylines but with limited stakes, bankroll can last longer. Cons: Players may want higher stakes, and smaller payouts than what multi-coin/multi-line games might offer. Extras: Multiple paylines were created as a way to offer slot players more action per spin. Read the full guide on Multi-line slot machine. 4 – Buy-a-Pays These types of machines base the number of winning combinations possible on the number of coins or credits played. For each additional credit, a player unlocks more winning possibilities. A machine's payback percentage may be quite a bit lower because of one less coin put in the machine. Check the pay table to determine if you're at a Buy-a-Pay game. Pros: Players choose the number of coins to play. Cons: Missed winning opportunities because not playing more coins can frustrate players. May drain bankroll faster seeking more payout options. Extras: Some bonus features may not be available if not playing the maximum number of coins. Read the full guide on Buy-a-Pays slot machine. 5 – Hidden Buy-a-Pays This is a version of the Buy-a-Pay style of machine, but these machines require players to wager the maximum number of coins to achieve some of the bonus events available in the game. This can be frustrating for some players because of the cost that can be involved with playing max coins, but this also can unlock much higher payout percentages. Pros: Higher payouts, more bonus options available. Cons: May cost more per spin and sap a player's bankroll more quickly. Playing these games can be a more frustrating experience. Extras: Some games may offer much higher RTP (return to player) percentages when playing max coins – as high as the upper 90s and even 100%. 6 – Straight Multiplier Unlike the Buy-a-Pay machines, these games unlock all bonuses and game features with a single coin. A player can also double the payout possibilities or a second coin and triple those opportunities with a third coin. There is no major change on the paytable, a player simply risks more per spin with the opportunity to win even more when a winning combination lands on the reels. Pros: Players decide the number of coins they want to risk and can see more winnings per playing. Cons: No additional bonus opportunities for playing max coins per spin. Extras: Double Diamond machines offer a popular straight multiplier game. 7 – Bonus Multipliers These games are very similar to straight multiplier games but come with a bonus up top on the pay table for players wagering the maximum number of credits per spin. These jackpot payouts are rare, however, and the other payout levels do not see a similar bump in pay. Pros: A chance for a bonus payout, which could be considerably higher than other amounts on the paytable. Cons: Takes more coins per line to achieve just qualifying for the bonus, which can drain a bankroll more quickly. Extras: Because the bonus payout is so rare, most slot experts suggest skipping the max payout and playing at lower levels. 8 – Progressives Progressive jackpots are games in which players at least have a chance to win massive jackpots as often seen in news headlines. These machines take a small amount out of each spin of the reels and that money is placed in the jackpot prize pool. The prize pool can be drawn from games across a large area, such as entire U.S. states, making the prize pool even larger. Progressive payouts can reach into the millions of dollars, but other nice amounts can also be awarded. Pros: Huge payouts that can be life-changing are possible, but extremely rare. Cons: Players may have to play the maximum stakes and need a larger bankroll. These games also feature higher stakes as well. Extras: The largest progressive jackpot in history came at the Excalibur in Las Vegas in 2003 for $39.7 million. Delve into the world of progressive slots with our article on how to play. Discover strategies and tips for a better shot at those big jackpots. 9 – Combination Slots As the name implies, these games combine elements of other slots all in one game. It is often recommended to wager the minimum amount to unlock all bonus features. Looking at the paytable offers some insight into which features are available and whether the game skews more toward other slot types, such as Buy-a-Pay or Multipliers. Pros: Several options all in one game, sometimes the best of a few types. Cons: The same negatives from the other game types can apply in these games as well depending on what features are available from the other games. Extras: Keep your wager small if possible, but high enough to see the bonus possibilities unlocked. 10 – Wild Play Machines These are a major part of the modern repertoire of video games, offering wild symbols that can offer players a chance to win even more on the reels. The wilds are symbols that can be substituted for other symbols and help create even more winning combinations as you play. Most modern video slots feature some form of wild symbol. The addition of wild symbols by slot manufacturers has been a popular move among slot players who enjoy seeing more action. Pros: More winning opportunities and added entertainment value. Cons: Wilds don't always mean winning spins. Players could also be tempted to wager more per spin with more wilds in the mix. Extras: Some games even feature more than one bonus and the appearance of some of these symbols can even bring about more bonus features. 11 – Video Poker While many may not realize it, video poker is grouped among slot machines but features much different gameplay. These games offer a much different experience and are based on the traditional Five Card Draw Poker with a random number generator determining how the cards are dealt. Players interact with the game and decide which cards they'd like to hold and which they like to discard and draw. There are numerous versions of Video Poker including Jacks or Better, Deuces Wild, and more. The games pay out more for more coins in the game, just check the paytable to determine what works best for your own bankroll. Pros: A more analytical game that tends to bring a more laid-back gaming experience. Players can get better odds with practice and learning basic strategy. Cons: There are fewer favorable games today and learning the correct strategy can be time-consuming. Extras: Unlike slots, savvy players on games with better rules and payouts can reduce the house edge significantly and sometimes even tip the edge in their favor. 12 – Multi-Game Machines These games often feature several options for players to choose from and are often found at bar tabletops and other locations where players may be relaxing and might want to drop in a few bucks on a whim. Players will often find slot games along with Video Poker, Blackjack, Keno, and other options. Pros: Laid-back gaming with several options to choose from. Simple gameplay doesn't always mean you have to be located in the main gaming floor of the casino. Cons: Some games, such as Video Poker and Blackjack, may not include the most favorable odds. Extras: For those who enjoy a nice drink at the bar, these games can often include some free cocktails for those playing. 13 – Video Slots Video slots are more of a generic term used to describe modern slots that feature excellent graphics and features. The "reels" on this game are found on the video screen and players will also find plenty of extras not found in classic mechanical reel games, such as bonus games, multiple paylines, and free games.. Pros: Advanced graphics and sound. Numerous features like bonus games and more. Cons: No classic mechanical gaming for those who enjoy some vintage-style play. Extras: Available in multiple stakes and themes. 14 – How to Choose a Slot Type Considering some of these options will help you determine which games might best fit your own personality – or better yet, your bankroll. Those on more limited budgets will want to make sure those bucks are stretched over a longer length of time to make for a better gaming experience. Players with larger bankrolls may not be as concerned about drought in winnings and instead may be searching for even bigger scores when some payouts do come their way. Perhaps your personality is just in favor of more action on the reels and you get bored a little when those winnings don't always show up – even when some of the horse wins may not even be large enough to cover the cost of a spin. Some players just like seeing some wins along the way. Maybe bonus features and wild symbols are a bit more fun for you when spinning some reels. There are slot machines in the above categories for all types of players. Choose some that fit your wagering style and personality. Here's a quick guide on games to consider. Personality type or trait Games to play Seeks more action and wins Multi-coin/Multi-line, Wild Play Machines, Video Poker, Multi-Game Machines More interested in bigger payouts Buy-a-Pays,  Progressives Smaller bankroll Single Coin Slot, Combination Slots Larger bankroll Bonus Multipliers,  Progressives Make a selection and indulge in our spectacular slots below: Click here to explore all of our free slots.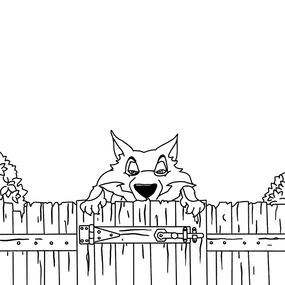 Jackpot Party is gearing up to blow you away with the launch of the latest and greatest NEW slot, Huff N' More Puff! It is already released in the land-based market so players can now take Huff N' More Puff with them on-the-go in Jackpot Party! First up, at the center of the dance floor, we have the Mega Hat Feature. In this bonus feature, bigger hats spin through until the reels stop, and whatever spaces have hats then become locked in straw house borders triggering your six free spins. Next, we have the Buzz Saw Feature. Each buzz saw starts from the space it landed for the bonus trigger and adds a border to each space from its starting point to the right until it rolls off the screen, locking in each reward. Finally, Huff N' More Puff also includes the Mansions Feature. During this feature, all the hats that land on the reels automatically yield mansion borders and the spaces the buzzsaws land give you mansion house borders to start. You even get a visit from the BIG BAD WOLF, who we have grown fond of since he huffs n' puffs MORE jackpots for you! With the built-in bonuses, players have the potential to win even bigger and better prizes than before. Your piggy banks will be full of wins, rewards, jackpots and MORE! You will not want to miss the action of Huff N' More Puff! This slot is a must-try for avid slot game enthusiasts both in-game and on the casino floor! Do not miss your chance to spin the reels and experience the big bad FUN of Huff N' More Puff! Head into Jackpot Party now and get ready for a thrilling adventure filled with amazing rewards, your favorite Piggies, the Big Bad Wolf, all the new features, and so much more!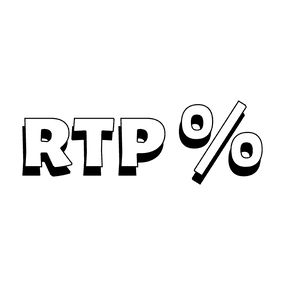 The slot reels whirl around after you hit the "spin" button again. This time the symbols line up just right and a big jackpot is heading your way. That's the dream for many slot players and it's always fun to lock up a hefty win or a cool bonus game. And while it's not really a possibility to gain an edge on the house, a major part of possibly booking a winning session is paying attention to a slot or casino's RTP. This determines how much is actually paid back to players. What does RTP stand for and how does it work? Keep reading to learn all about RTP and its role in rewarding slot machine players. 1 – What is RTP in Slots? RTP in slots means "Return to Player." It is a percentage that indicates how much of the wagered money a slot machine will pay back to players over time. For example, if a slot has an RTP of 95%, it means that for every $100 wagered, the machine will, on average and over the long term, return $95 to players. A game or casino that keeps all wagers when it comes to playing slots would not be much fun. No one wants to head to a casino, either live or online, and have zero chance of booking any wins. This wouldn't be a good idea for casinos either, as players might stop showing up to gamble their hard-earned money. Because of this, casinos and slot manufacturers make sure to at least pay out a portion of the money wagered overall in slot machines. Some may send back 90% of all funds wagered in the form of payouts and jackpots. This keeps players wagering, but also sends a nice amount to the house as well. The percentage of that money wagered (often called "coin-in") that is returned back to players is called RTP, which stands for "Return to Player." This figure is described as a percentage and players can often find RTP for: Individual slots Live casinos Individual casino betting limits, such as high-stakes slots Regions, states, and other jurisdictions Online slots and platforms Why is a slot or property's RTP important? Simply put, this figure helps players determine which properties or slots pay the most back to players. While math can't be denied and the casino will always have an advantage, those with a higher RTP give players a better chance to win. This can be some good information to be armed with on your next trip to the casino, dropping some credits in your favorite game, or logging in to your favorite online casino. 2 – How to calculate RTP slots With the definition in mind for RTP, players may want to know exactly how to read an RTP percentage and what it exactly applies to. As an example, consider a slot machine that has an RTP of 96%. This means that for every $1 inserted into the machine, 97 cents of that is paid back out to players. As noted earlier, this calculation could also apply to casinos as a whole or even differing limits. One casino might have an RTP of 97% for high-limit slots while an overall RTP of 95% for all slots within the entire casino. So what is a good RTP for a slot or casino? Well obviously the higher, the better. That gives you more of a chance of winning some of your money back or at least making that entertaining night at the slots last longer. Typically, players will want to look for an RTP of at least 95-96%, but some can inch even higher. This gives you a nice chance at some return on your "investment." Some properties and online casinos take pride in offering "loose" slots and advertise their RTP and how players have a better chance of winning. It's important to clarify something that might possibly confuse players – that's the difference between a slot machine's RTP and payout. A payout refers to money or credits paid out to a player on an individual spin of the reels. The RTP refers to the total percentage of money paid back out to all players over a certain period of time. Here's a look at some key differences in these concepts. Slot/casino RTP Slot payouts Percentage paid out to players overall A certain amount is paid out for a jackpot or individual slot Can apply to individual slots, casinos, or regions Usually applies to an individual game or a progressive slot, which pools money wagered over a certain area for larger jackpots Expressed as a percentage Expressed in a monetary value such as dollars, euros, or British pounds 3 – How to find RTP on slots? The great thing about knowing RTP is that these percentages can be used by players to determine which properties or slot machines themselves are best for playing. Machines with a higher RTP offer you the best chance at some bang for your buck. Numerous slot machine companies actually report the RTP for their own games. For some, this can be changed by individual properties. However, many gaming regulators require properties to report their RTP. This offers players a look at the overall properties. There are also numerous online sites that report games and casinos' overall return to player figures. A player heading to Las Vegas may want to look up some of their favorite games and casinos to see what those RTPs are, giving them some choices on which games offer the best chances at winning. Here are a few of Jackpot Party's most famous Vegas slots: Much of this advice also applies to online slots. Figures are also readily available for online casino operators and online slots. Some online slot developers even make it more difficult for operators to change those payout figures. Others offer a range of several versions of the game with varying RTP options. Similar to live casinos, many online sources are available to check out these statistics. Some online operators also report their own figures as at a live casino. Players may want to proceed with some caution regarding this self-reporting however. Some claims may apply to more specific aspects of an operator's gaming platform. 4 – Considering variance/volatility when it comes to playing slots and RTP Volatility and variance are two slots terms that are used interchangeably in the casino industry to refer to how often a slot is likely to hit a winning combination. This refers to the risk-versus-reward factors that come with playing certain slots. A slot with a low variance will pay out often but with smaller returns on those wins. A high variance (or volatile) slot will pay out less frequently but generally offer higher rewards when players do hit a winning combination. Here's a look at how slots are generally organized when it comes to the idea of variance/volatility. Degree of variance Frequency of wins Payouts Risk vs. Reward Low Frequent Smaller Lower risk with same level of reward Medium Average Normal Normal risk with middling results on average High Less often Larger Chances at larger payouts but with larger risk Those players looking for plenty of action will want to look for lower volatility games that offer regular payouts although they may not be large. Players looking for a bigger score will gravitate toward games with higher volatility, which can result in some larger jackpots although players may experience longer losing streaks before seeing some of their money back. In comparison to RTP, variance and volatility are much more short-term measurements for more specific types of slots. RTP on the other hand refers to more long-term percentages of money sent back to players in the form of winnings. RTP is a figure utilized in the gaming industry in conjunction with win percentage that also allows slot players to determine what properties, slot machines, online slots, and differing slots categories (such as stakes played) offer the best chance of seeing some of that money returned as winnings. With this greater slot landscape, individual slots will vary in volatility. Like RTP, numerous online sources offer players insight into the volatility of certain games. 5 – Las Vegas slots and RTP As noted, many RTP facts and figures can be found in gaming regulatory information. That goes for casinos in Las Vegas and the state of Nevada as a whole. A good way to determine these numbers is to look at a property's win percentage when it comes to slots. For example, if a Las Vegas casino reports a 9% win percentage then the casino is returning 91% of all slot coin-in back to players. This gives the property an RTP of 91%. When considering different areas of Las Vegas, a few have a higher RTP average than others. The worst is the Strip, which as of January 2023 had a win percentage of 8.5% for a 91.5% RTP. Downtown Vegas has only slightly better as areas catering more to tourists tend to keep more for the house. Other areas outside Las Vegas may cater to more discerning local slot players. For example, Laughlin has an RTP of 92% and Boulder checks in at almost 94%. Off-Strip properties may offer better payback percentages than those that attract a larger number of players. When looking at another Nevada casino hotspot, Reno checks in with a nice RTP average of 94.5%. But these are just regional averages. Savvy gamblers will want to do even more research to find properties and games that offer even better RTPs than seen in these broader figures. These numbers also can differ by the stakes you play. Websites like LasVegasThenandNow.com, LasVegasCasinoNews.com, and Casino Player and Strictly Slots magazines offer players a look at various casinos' RTP in Las Vegas and beyond. According to Las Vegas Casino News, some of the best properties to play in Sin City in terms of RTP, , include: Circus Circus – 97.4% Golden Nugget – 95.63% and higher Excalibur – 95.1% Sam's Town – 95% Palms – 94% 6 – Highest RTP casino slot machines The best RTP slots are those that pay out more to players. This gives you a better chance to make your gambling bankroll last longer. This allows players to survive the sling streaks that come with slot play. A few things to consider: Games with higher denomination limits tend to have higher RTP. That doesn't mean it's smart to play above your limits, however. Individual slots' RTPs can often be found on manufacturer websites and regulatory websites. Online slots often have higher RTP than what one might find in a traditional casino. On this last bullet point, some online slots even pay back 99 cents out of every dollar for a 99% payback percentage. That kind of RTP won't be found in a casino. But an online casino also doesn't have much of the overhead associated with a traditional casino such as restaurants, shows, running hotels, etc. A few online slots offering great RTP include Mega Joker (99%), Jackpot 6000 (98.9%), The Catfather (98.1%), and Rainbow Riches (98%). Those heading to a live casino may want to keep an eye out for their favorite games as well. While many games in a brick-and-mortar casino won't have the types of RTP payouts seen above, finding slots and properties with payouts in the 94-96% range isn't heard of either. It's worth doing some research to avoid stingy machines. Select and savor our extraordinary slots listed below. Click here to explore all of our free slots. 7 – Frequently asked questions What does RTP stand for? RTP stands for "return to players' and is the percentage of money returned to players from a certain slot machine, casino as a whole, or a certain gaming region. The term can also be applied to a certain number of slots based on stakes. How is RTP determined? This is actually a fairly simple percentage to calculate. Imagine over a certain period of time that a casino pays back 95 cents out of every dollar wagered. That means the casino is only keeping 5 cents out of every dollar played. This means that the property has a 95% RTP, rewarding players with 95 cents out of every dollar wagered. RTP can also be applied to slots or a certain range of slots themselves. RTP can also be found for online slots with numerous online sources helping in finding these figures. Many slot manufacturers even offer RTP figures for their own slots. What's a good RTP to aim for before playing? The higher the better. But wise players may want to look for games of at least 95% RTP. More money returned to players means a better chance at some winning sessions. However, it's important to realize that the house always has an edge when it comes to slots. Cutting that edge down offers a better chance at winning and a nice play in the long run.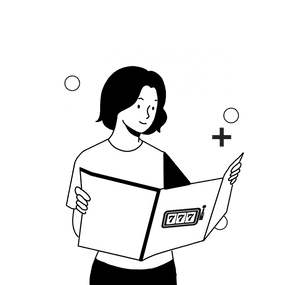 In slot games, "volatility" is key. It's about how often and how big the payouts are. High volatility means bigger wins but less often, while low volatility means smaller wins more often. Understanding this helps players choose the right game and play smarter. In this article, we'll break down slot volatility and its importance. Keep reading to learn all about the concept of volatility in slots. 1 – What is Volatility in Slots? In slot games, the term "volatility" describes how the winnings are distributed. High volatility means the game might give out large rewards, but they're spaced out and infrequent. On the other hand, low volatility slots tend to give players wins more regularly, but these wins are typically smaller. It's a measure of the game's risk and reward: do you prefer occasional big wins or consistent small ones? Understanding a slot's volatility can help players make informed decisions on which games align with their playing style and risk tolerance. Imagine sitting at a slot and finding that the game pays out every few minutes. There may not be huge sums, but the game is at least offering you the chance to win some of your money back frequently at least to some degree. For many players, this can be a great experience. They may not win a lot of money or even achieve any profits, but these frequent payouts at least offer some nice entertainment with some bells and whistles as they add some winnings to their player bank. A different play might be at another machine. They spin and spin the reels with just more occasional wins, but these may pay out bigger rewards than the player at the more frequent paying out machine. This player may win more per payout but it takes longer to accumulate these winnings. These two examples offer an example of the concept of volatility when it comes to slot machines. The term refers to the regularity or frequency that a slot pays out and the general size of the payouts that come with the winning spins. Volatility or variance is associated with the risk-versus-reward factors that come with playing slots. Understanding volatility can help players choose games that match their playing style and budget. Here's a quick look at varying slot volatility levels: High volatility – A game with high volatility pays out less often but features much higher payouts. For example, a game with a $3 million jackpot will pay out less often because of such a high payout. Players will collect winnings less frequently because the machine pays out so much overall in winnings. However, when you find a win, these payouts tend to be higher. Players are risking more for the chance of a larger reward. Medium volatility – These machines split the difference between high and low volatility slots. A player may get paid out a bit more on average per payout while also seeing a longer amount of time between payouts. Jackpots will also generally be smaller than those seen in highly volatile games but larger than in lower volatile games. Medium volatility games lie somewhere between high and low. Low volatility – These games payout more often with smaller payouts in general. A player may cash in but not see as large of payouts as seen in higher volatility games. Players will have less risk in these types of games but also don't have as many opportunities for bigger rewards. For example, a slot with only a $5,000 maximum payout would have much lower volatility. Because the jackpot is so low, these machines can pay out more often over time. Other rewards from a slot can also be considered when considering a game's volatility. On average, a bonus that appears on average about once in every 500,000 spins would usually come with a larger payout than a game rewarding a bonus round after an average of 100 spins. The same thinking follows for scatters and free spin features. One additional note: don't confuse volatility with RTP (return to player). RTP refers to the total amount a slot or individual casino pays out to players. For example, if a casino keeps 5% of all slot coin-in then that property has a 95% RTP. Take a look at the comprehensive manual for RTP Slots. On the other hand, as noted, volatility refers to the frequency and amounts awarded on an individual slot. This is usually calculated based on the distribution of payouts over a large number of spins. Here's a quick guide to help you remember how volatility in slots works. Low Volatility Vs High Volatility Slots Chart Degree of variance Frequency of wins Payouts Risk vs. Reward Low Frequent Smaller Lower risk with same level of reward Medium Average Medium-sized Normal risk with middling results on average High Rare Larger Chances at larger payouts but with larger risk 2 – Why Volatility Matters in Slot Games This may seem like a pretty deep concept, but a general knowledge of volatility/variance will help a player determine their tastes when it comes to heading to a casino or playing some slots online. Making a note of volatility can greatly impact a player's enjoyment of a game and how often they win. Someone with a smaller bankroll who doesn't want to go a long time without at least cashing in some occasional winnings will want to check out low-volatility games. This may not mean a player can beat the house, but they can at least enjoy seeing their bankroll possibly last longer, especially if this player relaxes and doesn't get in too much of a hurry. These offer players more action than spinning the reels more and over a longer amount of time than a more highly volatile game. A player more interested in achieving some large jackpots, and possibly even a massive progressive jackpot, will tend to favor more volatile games. These players may be a bit more patient or are less deterred by longer streams without finding some winnings. These games usually require a larger bankroll as well and some of these games may even come with higher stakes to play. However, if they do spin the reels just right, these players will be rewarded with more cash coming their way. Those games with a medium volatility fall in between and might be a nice consideration for those who don't want too long between wins but also have a shot at winning some higher amounts than in low volatility games. As noted, players should understand how volatility affects the likelihood of winning and the size of payouts. This can impact the decision you make on which games to play. Here's a quick look at the type of players that might be attracted to each level of volatility. High variance – More patient players with a larger bankroll. Players are seeking larger payouts and are less interested in smaller rewards. Medium variance – Patient players but interested in a nice mix of regular payouts that might be a bit larger. These players may need a larger bankroll as well to survive some of the droughts of not securing as frequent wins. Low variance – These players may not want to wait as long to cash in at least to some degree on a slot, despite seeing smaller payouts over the long haul. This is also a good plan for players who have smaller bankrolls and want to make their money last longer. Select and play our fantastic slots featured below: Click here to explore all of our free slots. 3 – How to Determine the Volatility of a Slot Game Volatility can be a bit confusing and there is some deep mathematics involved in actually figuring out the numbers behind a game's level of volatility. But a quick look at a game's paytable can also offer some insight and give players a quick guide on whether the game has high or low volatility. The paytable will show the payouts for different combinations of symbols, which can indicate volatility. As denoted above, those pay tables showing a much higher jackpot possibility tend to have much higher volatility. The lower the top payouts are, the lower the volatility the slot has. A game's RTP can also offer some insight into the game's volatility. Those games with higher RTP, paying out a larger total to players, often have lower volatility. A game's RTP and hit frequency figures may be found right on the game's information screen. Some of this information can also be found online. Some slot information sites and message boards offer players their own reviews and experiences with various games. This can be a helpful way to determine a certain slot's volatility. Players also have another option to check a game's volatility by playing in demo mode online at sites like Jackpot Party. You can determine how frequently a game rewards a payout and how large these usually are. Some ideas to remember when determining a game's volatility: Use RTP to see how a game plays out. A higher RTP usually means lower volatility. Many online sites and message boards offer player experiences on certain games. Play games in demo mode, such as on Jackpot Party, to check a game's payout frequency and average prize sizes. 4 – Tips for Playing High-Volatility Slots As in all gaming, players must set a budget and not go over that. You shouldn't wager more than what you can afford to lose. Gaming funds should be part of an entertainment budget and it's important to set limits and play at stakes you can afford. Because high volatility slots may not see as many wins, it's important to stick to that budget. These games can quickly eat through a player's bankroll, so make those spins count and don't get in too much of a hurry. Players must also be patient when it comes to seeing some winning. Realize that you may experience long stretches with no wins. High-volatility games are riskier, so losing an entire bankroll is certainly possible. However, there may also be sessions at the slots where you cash in for a nice win. Knowing when to walk away from a high-volatility game is critical, especially after a big win. Chalk up a nice winning session – and celebrate overcoming the odds. 5 –  Tips for Playing Low Volatility Slots Some slot players just love seeing more wins come up on those reels. These gamblers tend to enjoy playing for longer periods and making their bankroll last as they sip a cocktail and chat with friends. Low-volatility games are better suited for longer playing sessions, offering more frequent wins. Players looking to cash in more, however, should play all the paylines. This increases the frequency of wins and potential payouts. Playing with smaller bets is also something to keep in mind, especially for those with smaller bankrolls. Lower volatility games often feature smaller bets than those with higher volatility games, which include larger stakes progressive jackpot games and can help stretch a bankroll for a longer amount of playing time. Playing more paylines also gives you more chances to take advantage of bonus features. These games can offer additional payouts and increase the overall excitement of the game. Here's a summary of some of the tips on playing slots regarding volatility. High volatility Low volatility Stakes Often higher because payouts may be much higher. It can be lower, but important to play all paylines. Budget May need a bigger bankroll because of less-frequent wins. Bankroll can be lower, but important to stick to a budget. Payout sizes Larger Smaller Payout frequency Rare Often Player type More patient Looks for more action, and doesn't want to wait as long Want more slot tips? Dive into our How to Win at Slot Guide for a detailed breakdown 6 – Conclusion Volatility is a key concept in the world of slot machines that gauges the frequency and amounts paid out on certain games. High-volatility games pay out less frequently but can reward higher amounts. Lower volatility games pay out more often but at smaller amounts. A medium volatility game falls somewhere in between, with a bit higher payouts than low volatility games but still some chances at higher payouts. Understanding volatility is key to choosing the right slot game for your playing style and budget. You have to think of your personality and feelings about risk versus rewards. Considering this concept and researching some of your favorite slots when visiting a casino can make for a more enjoyable experience.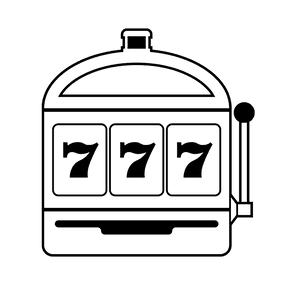 Players new to dropping a few bucks into a slot machine or playing online may not be accustomed to some of the concepts of how to play and how the game functions. There may seem to be so much going on a certain game that some of the key aspects of playing may be a bit overwhelming. Knowing what stakes are available, how they are wagered on the machine, and how paylines work on a game may help clear up some of the confusion when it comes to wagering some cash on a slot. Today's games often offer numerous betting limits and ways to win, so having a handle on this element can make the gaming experience more fun and alert you to that next big win. Keep reading to learn all about slot machine stakes and how a game's paylines work. 1 – A look at slot machine stakes The great thing to know about today's modern slots is that there are numerous options. Not just when it comes to game types and themes, but also when it comes to the amount a player can wager. That total bet or the amount wagered are known as the "betting limits" or "stakes." Many games feature a minimum limit which can start at a single cent per payline (more on what that means below) and can go all the way up to as much as $5 per spin or more. The amount wagered is up to you and players should make sure they stay within their bankrolls so that their money can last. Some machines feature higher limits, with bigger limits often paying out a larger percentage of all money wagered back to players, known as RTP (return to player). But there are also much lower limits available either at a live or online casino. Free-to-play social gaming options also feature numerous limits, but this obviously makes use of virtual currency. Here are some quick definitions for some of these terms. Limits/Stakes – The amount a player can wager on a certain slot. High Limit Slots – Usually much higher than standard slots and often featured in an exclusive area of a casino. Paylines – These are the lines on which a player can win depending on how the reels line up. Payouts – This is the amount a player wins on each spin of the reels. 2 – How do paylines work? In some of the first slots, a line would be found across the front of the reels. If those bells or cherries lined up perfectly, the machine would pay out players in coins for a win. Certain symbols could pay more than others and those original machines made use of real mechanicals reels to determine a winning spin. To navigate modern slots and improve your odds, consider exploring our Slots Tip Guide for deeper insights. Today's machines use sophisticated computer technology to create random spins. The RNG (random number generator) actually determines the result as soon as a player hits the "spin" button. But for most players, those paylines represent whether they win or lose. As slots advanced, manufacturers moved to more than one payline. Mechanical reels advanced to three lines and beyond. Modern video slots have ramped up the concept of multiple paylines even more. While older slots may have had only a few horizontal paylines, today's slots feature paylines that can go numerous directions across the reels. Wild symbols, which can be substituted for other symbols on the reels, also make it possible to win in more ways across the paylines. These make it possible to see some wins when a certain symbol may not line up correctly but a wild symbol can serve to complete a winning spin. 3 – How do payouts work? A payout is the amount won on a certain spin. The total paid out varies depending on which symbols line up along the paylines. Certain symbols lining up pay out more than others depending on their rarity. Players who pay more credits or coins per line can also pay out more. Low rollers may want to stick to smaller limits to make their money last longer. And just because a player may be paying more than one payline doesn't mean it's a wise move in the long run. Playing at lower stakes may be the best way to make you bankroll last. The number of ways to win via the paylines can vary wildly depending on the game. Those with more paylines means players will have to wager on more paylines to take advantage of all these ways to win. Those with fewer paylines may save on the number of credits wagered per spin however. Here's an example of two popular Jackpot Party games as an example of how a player can wager. Kronos: Father of Zeus Paylines: 20 Maximum wager: 600 credits (total) Maximum payout: 1,000 credits Quick Hit Wolf Mountain 96 Paylines: 243 Maximum wager: 10 Maximum payout: 5,000x the bet Notice that Koronos: Father of Zeus only features 20 paylines while Quick Hit Wolf Mountain 96 allows players to play as many as 243 lines. A player dropping one cent per line on Kronos is only gambling 20 cents per spin. This comes with fewer ways to win however. A Wolf Mountain player at one cent per payline is actually playing $2.43 per spin if he or she plays the maximum number of paylines. This game offers much more in the way of payouts, but will cost a player more per spin. Players have to balance the pros and cons of playing games with more paylines versus their own interest in seeing more winning opportunities at each session. The goal is to make some of those funds last longer so a player has a chance to find some wins along the way, hopefully some big ones. 4 – Other things to consider The great thing about modern slots is that you don't have to be able to identify how all the symbols line up on the paylines to be rewarded with some winnings. After a spin, all your wins will be displayed on the screen by the computer itself. This can often be finding wins on numerous paylines – or sometimes no wins at all, meaning moving on to the next spin. And despite finding a winning spin, depending on the symbols lining up on the reels a player may not win enough to make up for the amount wagered on a certain spin. For example, a player may wager one cent per line on the Quick Hit Wolf Mountain 96 game mentioned above. This equates to a total of $2.43 per spin. However, a player finding three wolves on the reels may only collect $0.40. This is a net loser, but if you find five symbols you'll earn 80x your wager and 60x for four. Finding several wins on the paylines at once can certainly add to your bankroll. The opportunity to win on multiple paylines has been a major improvement to today's slot games, whether playing in a live casino or on an online platform like Jackpot Party. Choose and immerse yourself in our mind-blowing slots below: Click here to explore all of our free slots. 5 – Frequently asked questions What are the stakes or limits on a slot? This is the amount a player wagers per spin of the reels. Players can choose to play for as little as one cent per line with the overall amount wagered depending on the number of paylines offered on a game and the amount played per line. What does the term "paylines" mean? These are the ways in which the symbols on the reels must line up to reward some winnings. Older games that featured real mechanical reels only featured a few paylines, often simply horizontally across the face of the reels. But today's games allow for numerous paylines that go in many different directions. This means more ways to win, but as noted above, more credits are wagered per spin. What are some additional things that affect a player's payouts? Wins depend on which symbols show up on the reels. Wild symbols can also be played interchangeably for winning symbols, allowing for winning paylines to be completed as these symbols substitute for other symbols on the reels. A losing spin may turn into a winner if a wild symbol positively completes a combination. Some symbols can also trigger other bonus games and other chances to win.