Venturing into the world of online slots for the first time? No worries! This guide is designed especially for beginners like you. In just a few minutes, you'll grasp the essentials to confidently dive into online slot gaming. From understanding the basics to optimizing your chances, we'll ensure your transition from novice to pro is smooth and enjoyable. Ready to spin the digital reels? Let's get started!
Quick Start Guide for the Busy Player
Pressed for time or just eager to get started? We've got you covered! Before we delve into the nitty-gritty, here's a concise, 2-minute read cheat sheet to kickstart your online slots journey. Think of this as your express ticket to the world of digital spinning reels. Dive in now for a quick grasp, and when you're ready for more depth, our comprehensive guide awaits.
Choose a Reputable Casino: Always select a trusted online casino platform with good reviews and proper licenses.

Sign Up & Create an Account: This usually requires basic details like name, email address, and setting a password.

Select Your Preferred Slot Game: Browse through the casino's slot library and pick one that appeals to you. Look out for popular titles or themes you enjoy.

Understand the Game's Rules: Every slot game can have unique symbols, paylines, and bonus features. A quick glance at the game's paytable will provide this information.

Set Your Bet Amount: Use the game controls to decide how much you want to wager per spin.

Spin & Play: Hit the 'Spin' button to set the reels in motion. Wins are usually highlighted, and any winnings are automatically added to your account balance.

Withdraw or Play More: If you've accumulated wins, you can either withdraw your earnings or continue playing.
And there you have it! You're now ready to take on the world of online slots. But if you're curious to learn more and become a slot savant, continue reading for a deeper dive into each aspect of online slot gaming.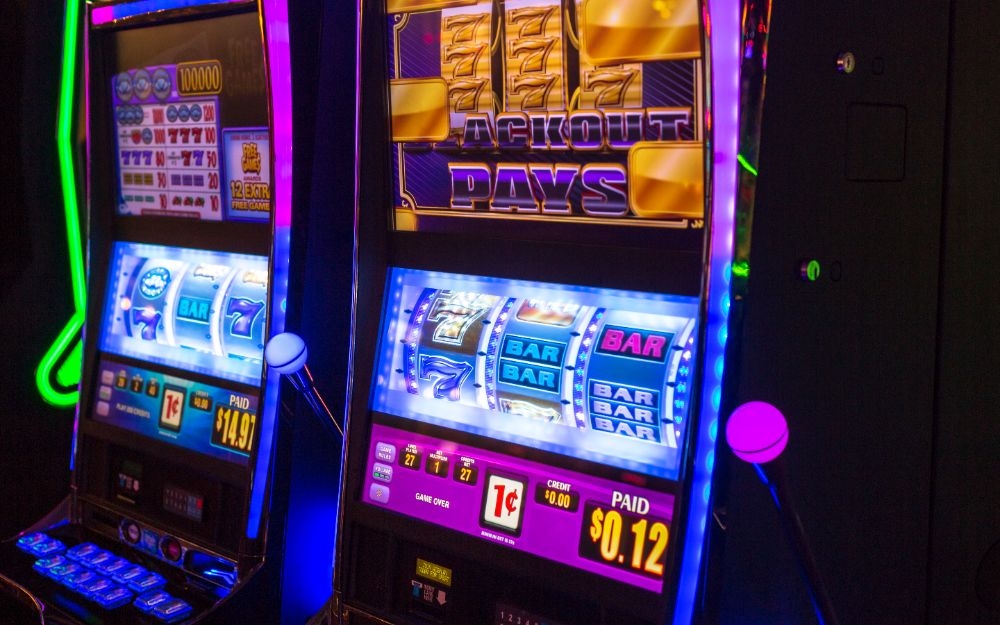 The Basics of Online Slots
Online slot games, often simply referred to as slots, are digital versions of traditional slot machines you'd find in land-based casinos. They've evolved significantly with the advent of technology, and today, they offer a wide array of themes, designs, and features. If you're new to online slots, here are some foundational concepts to help you get started:
Reels and Rows: Central to every slot game are the reels, which are vertical columns displaying various symbols. Traditionally, slot games had three reels, but modern slots often have five or more. Alongside the reels, rows represent the horizontal alignment of symbols. Together, reels and rows form the grid of a slot game.

Symbols: Symbols are the vibrant images or icons you see spinning on the reels. They vary from game to game, often designed to fit the slot's specific theme. Examples include fruits, bells, numbers, or even characters from movies or stories. Some symbols hold special value:

Wild Symbols: They can substitute for most other symbols, helping to create winning combinations.

Scatter Symbols: Often trigger bonus features or free spins when you land a certain number of them.

Paylines: These are predetermined lines on which a winning combination of symbols must appear to result in a payout. Early slot machines had just one payline, but today's slots can feature anywhere from 1 to over 1,000 paylines!

Payouts and Paytables: Before diving into a slot game, it's essential to understand its paytable - a chart that explains the value of each symbol and the combinations that will result in a win. Payouts refer to the amount of money or credits you win when specific combinations land on the reels.

Bet Amount and Coin Value: To play, you'll need to set your bet amount, which is often divided into levels and coin values. This determines the total stake you're placing on a spin.

Return to Player (RTP): This is a percentage that indicates how much of the money wagered on a slot will be returned to players over time. For instance, a slot with an RTP of 96% means that, theoretically, for every $100 bet, $96 will be returned to players over an extended period.

Random Number Generator (RNG): Online slots operate using RNGs, ensuring that every spin is random and fair. This means that each spin's outcome is independent of the previous one, making slots a game of pure chance.
By grasping these foundational concepts, you're well on your way to understanding and enjoying online slots. The next step? Dive in, explore different games, and discover the thrill of the spin!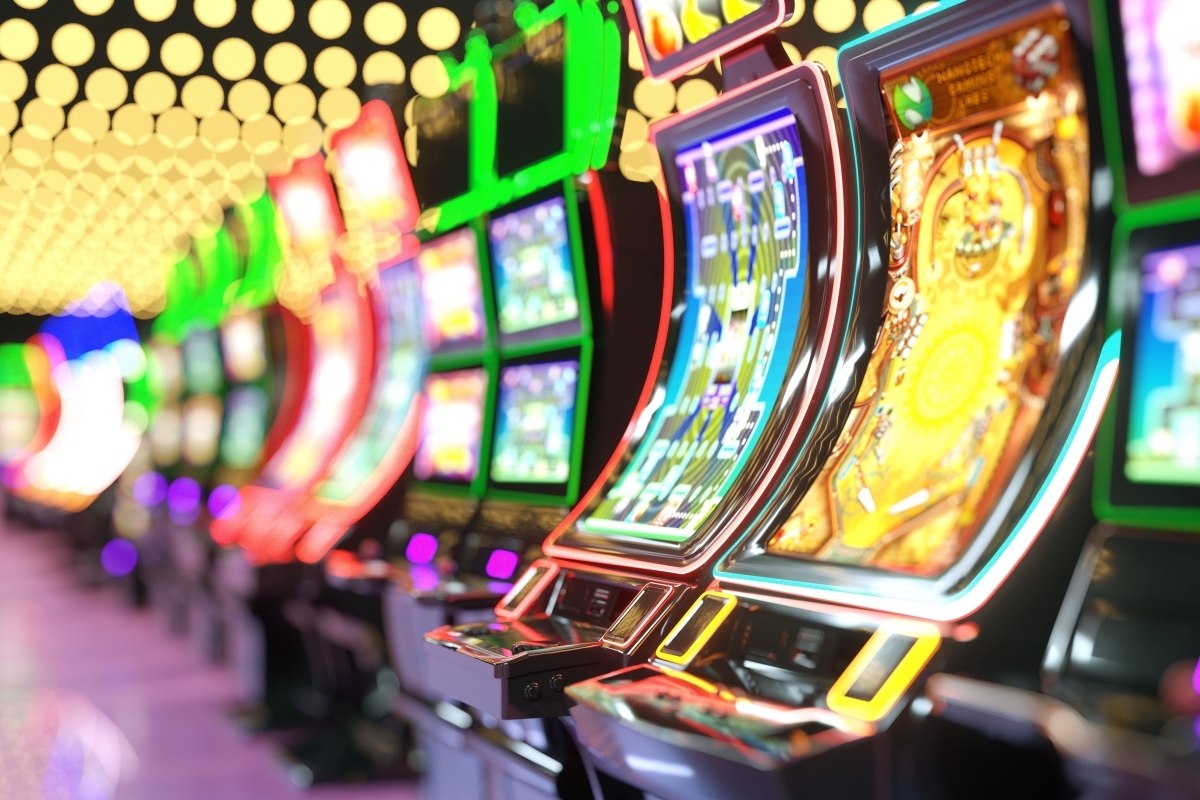 Choosing the Right Online Casino
Navigating the vast ocean of online casinos can be daunting. However, selecting the right platform is crucial for a secure and enjoyable online slots experience. Here are some key factors to consider when making your choice:
Licensing and Regulation: Always ensure that the online casino operates under a legitimate and recognized license. Regulatory bodies like the UK Gambling Commission (UKGC), Malta Gaming Authority (MGA), and others set strict standards for fairness, security, and transparency. An accredited casino is a trustworthy casino.

Game Variety: Look for casinos that offer a broad range of slot games from reputable software providers like Microgaming, NetEnt, Playtech, and others. This not only assures quality but also provides a diverse gaming experience to keep things fresh and exciting.

User Experience and Design: A well-designed, intuitive interface can greatly enhance your gaming experience. The casino should be easy to navigate, with clear categorization of games, smooth gameplay, and fast loading times.

Safety and Security: Ensure the casino uses the latest encryption technologies to safeguard your personal and financial data. SSL (Secure Socket Layer) encryption is a standard security measure adopted by leading casinos.

Bonuses and Promotions: Many online casinos lure players with attractive bonuses like welcome bonuses, free spins, and deposit matches. While these can offer added value, always read the terms and conditions. Understand the wagering requirements, which dictate how many times you must play through the bonus amount before withdrawing any winnings.

Payment Options: A good online casino should provide multiple payment methods, from traditional bank transfers and credit cards to e-wallets like PayPal, Skrill, and Neteller. Withdrawal times and any associated fees should also be transparent.

Customer Support: Responsive customer support is a hallmark of a reputable casino. Look for platforms that offer 24/7 assistance through various channels, be it live chat, email, or phone.

Player Reviews and Reputation: Sometimes, the best insights come from fellow players. Browse online forums, read reviews, and gather feedback from the player community to gauge a casino's reputation.

Mobile Compatibility: In today's digital age, being able to play on the go is a must. Ensure the casino is mobile-friendly or offers a robust mobile app for your smartphone and tablet.
By prioritizing these factors and doing a bit of research, you can find the perfect online casino that aligns with your needs, ensuring a safe and enjoyable journey in the world of online slots.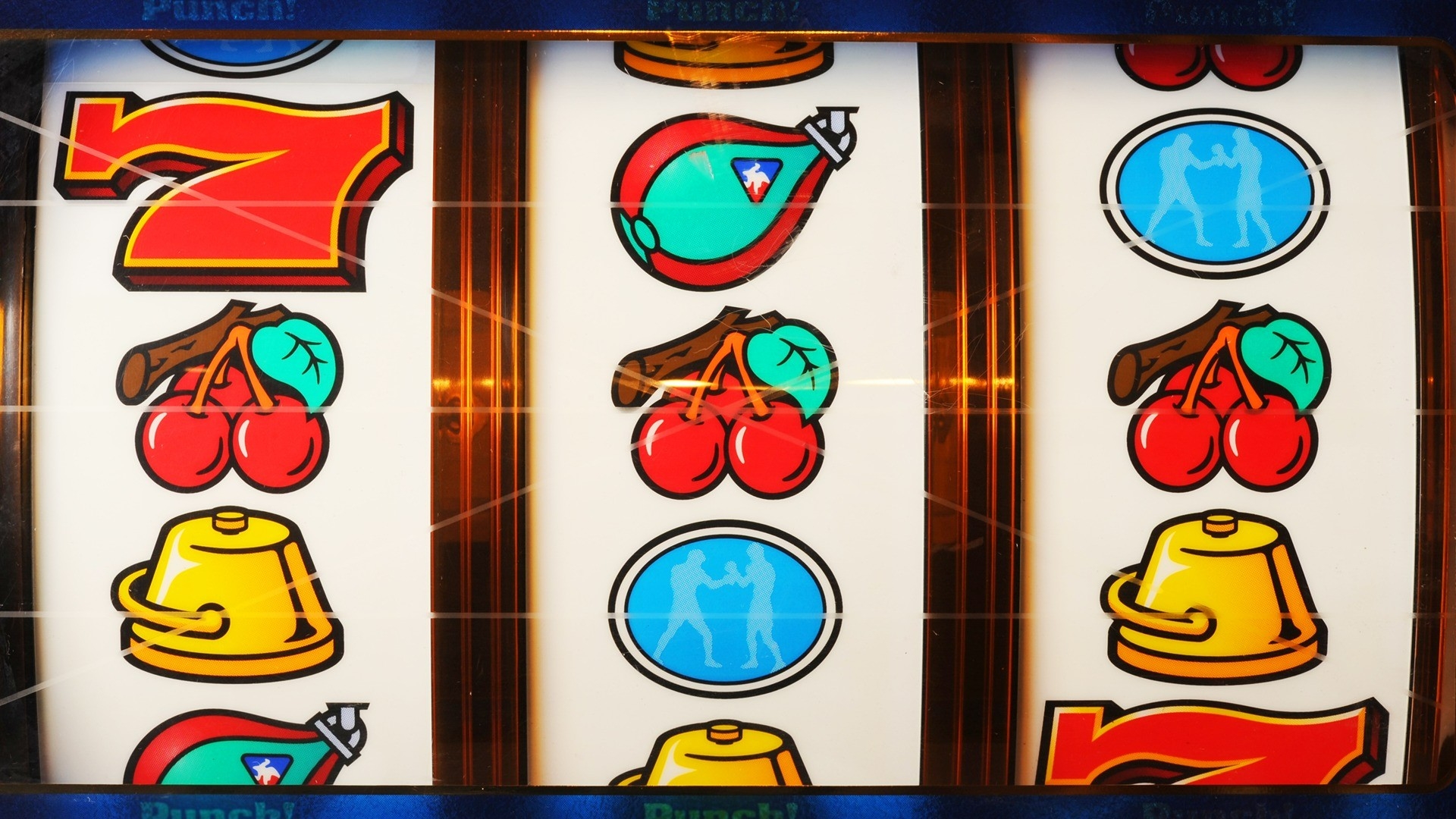 Classic slot machine symbols on 3 reels
Playing Slots Online for Real Money vs. Free Play
Online slots offer two primary modes of play: real money and free play. Each mode has its unique advantages, catering to different player needs and preferences. Let's delve deeper into these two options to help you decide which one aligns with your gaming goals.
Real Money Play:
Pros:
Potential Rewards: Playing with real money means you have the chance to win actual cash prizes, including hefty jackpots.

Access to Bonuses: Many online casinos offer bonuses, promotions, and loyalty programs that can boost your bankroll and playing time.

Full Experience: Engaging in real money play allows you to experience the full range of emotions and thrill that comes with staking actual money.
Cons:
Financial Risk: As with all forms of gambling, there's a risk of losing money. It's essential to play responsibly and set a budget.

Requirement of Account Setup: You'll need to register, verify your identity, and make a deposit before you can start.
Free Play:
Pros:
Risk-Free: Playing slots for free means there's no financial commitment, making it an excellent way for beginners to learn the ropes without any pressure.

Testing and Exploration: Free play allows you to test various slot games, explore their features, and get a feel for different software providers.

Entertainment Value: If you're seeking pure entertainment without the stress of winning or losing money, free slots are the perfect solution.
Cons:
No Real Prizes: While you can rack up virtual wins, they won't translate to actual money.

Limited Access: Some premium slot games or features might be locked behind a paywall and unavailable in free-play mode.
Decision Time:
Which mode is right for you? If you're new to online slots, starting with free play can be a wise decision. It offers a zero-risk environment to get familiar with game mechanics and features. However, if you're seeking the adrenaline rush of chasing real rewards and are aware of the associated risks, diving into real money play can be incredibly exciting.
Remember, no matter your choice, the primary goal is to have fun. Ensure you play responsibly and within your means, and the world of online slots will provide countless hours of entertainment.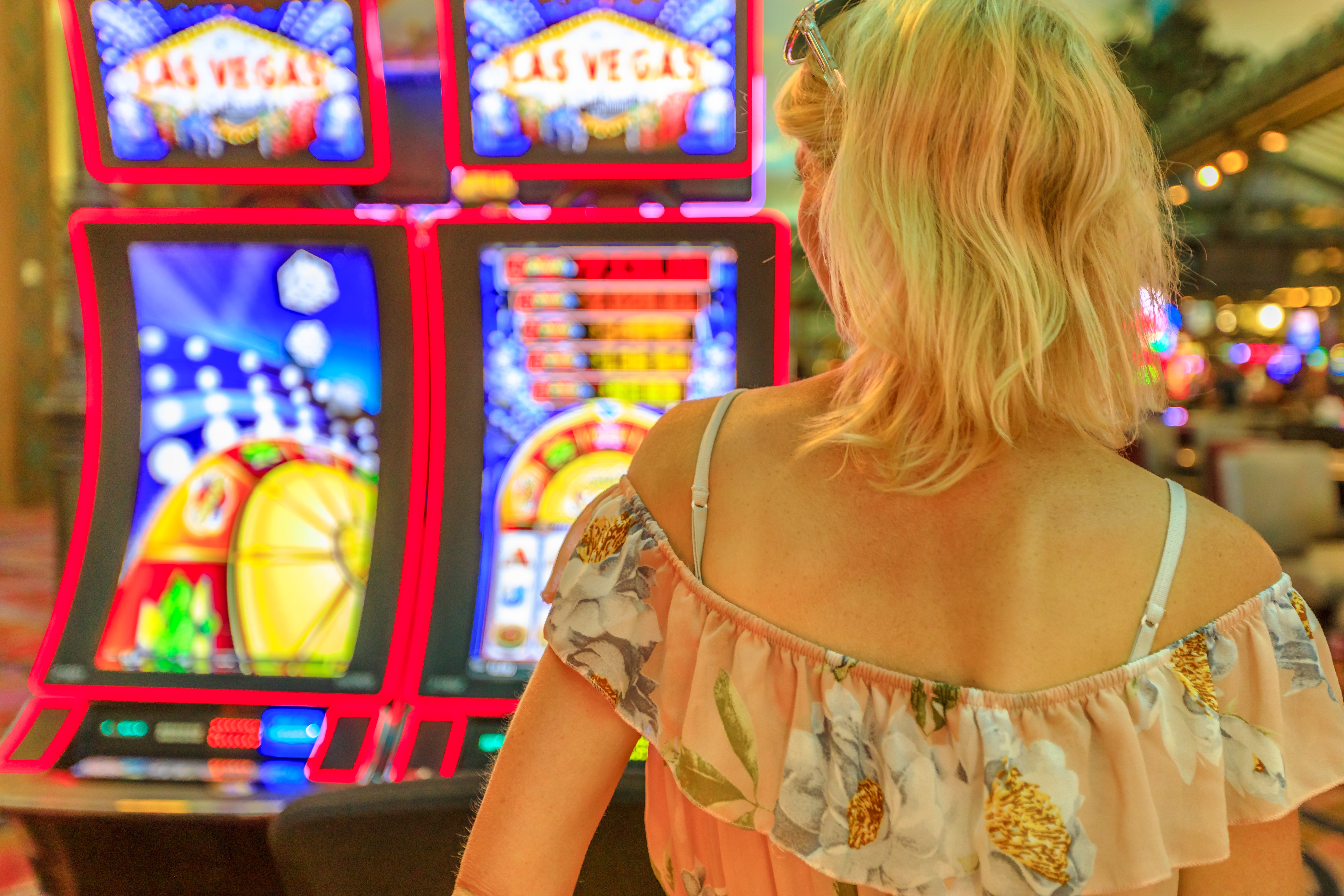 Maximizing Your Wins: Strategies to Play Slots Online and Win
Online slots are predominantly games of chance, meaning luck plays the most significant part. However, employing smart strategies can increase your odds of winning or at least maximize your gaming experience. Here are some tips to keep in mind:
1. Understand the Slot RTP (Return to Player):
RTP indicates the percentage of stakes a slot machine returns to players over a long period. Slots with higher RTPs offer better odds.

For instance, a slot with an RTP of 96% means it returns $96 for every $100 wagered.
2. Check the Slot's Volatility/Variance:
Low volatility slots tend to give out smaller wins frequently.

High volatility slots might not pay as often, but when they do, it's typically a bigger amount.
3. Use Bonuses Wisely:
Many online casinos offer bonuses, such as free spins or matched deposits.

Ensure you read the wagering requirements. Sometimes it's better to decline a bonus to cash out when you wish.
4. Manage Your Bankroll:
Set a budget and stick to it. It's easy to get caught up in the excitement.

Decide on a loss limit or win goal, and quit when you reach it.
5. Study the Paytable:
Before playing a slot, familiarize yourself with its paytable. It tells you the worth of each symbol and which ones are the most lucrative.
6. Play in Demo Mode First:
Trying the game in demo or free mode helps you understand its features without risking real money.
7. Stay Updated with Slot Reviews:
Keeping an eye on reviews helps you know which slots are hot and which ones are not.
8. Avoid the Gambler's Fallacy:
Just because a slot hasn't paid out in a while doesn't mean it's "due" for a win.
9. Take Regular Breaks:
Continuous play can cloud your judgment. Take breaks to reset and come back with a clear mind.

Remember, while these strategies can enhance your gameplay, there's no surefire way to guarantee a win. It's important always to play responsibly and treat slots as a source of entertainment.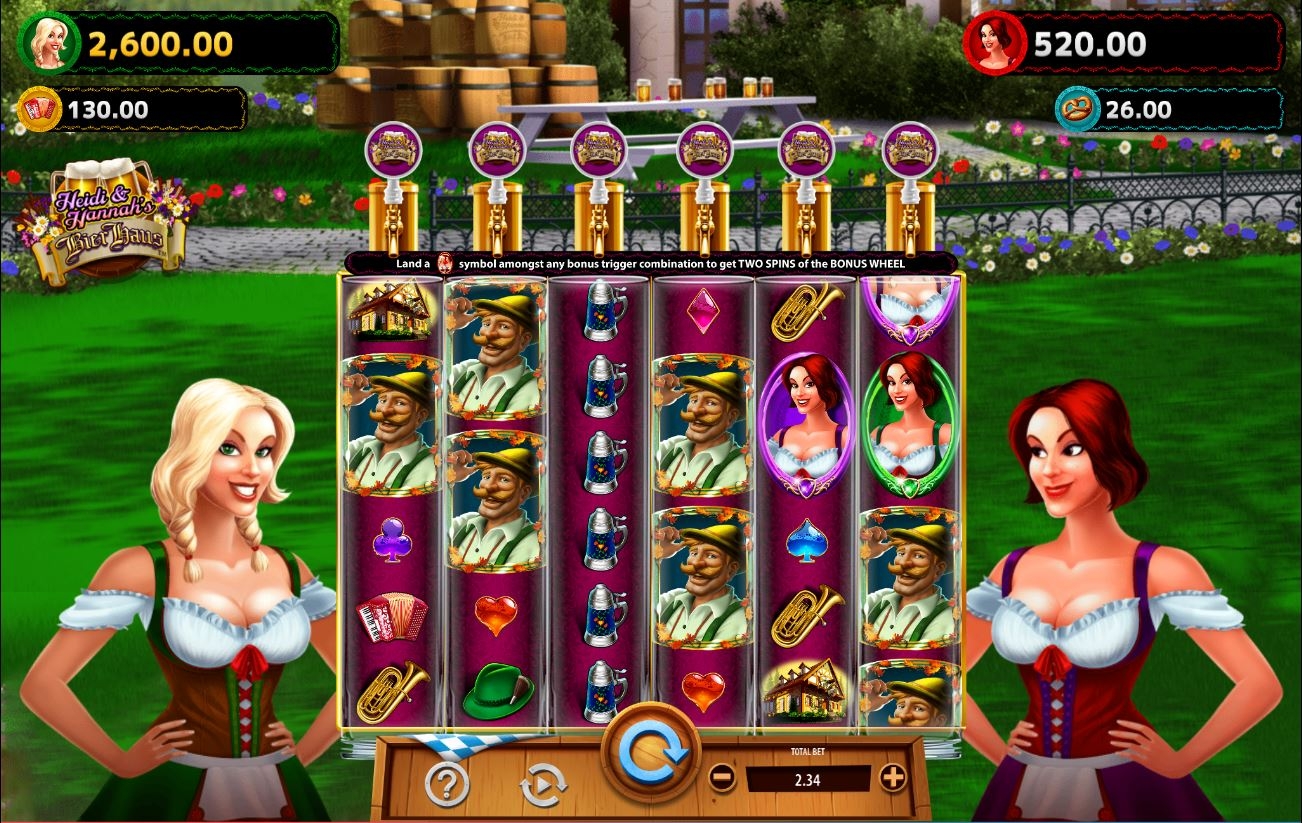 Heidi & Hannah's Bier Haus slot machine
Special Features in Online Slots
Distinguishing one slot from another is often about the special features they offer. These features not only enhance gameplay but can also increase your chances of taking home a hefty prize. Let's delve into some of the most common special features you'll encounter:
1. Wild Symbols:
Acts as a substitute for other symbols to create a winning combination.

There are different types of wilds like expanding wilds, sticky wilds, and shifting wilds.
2. Scatter Symbols:
These symbols can provide payouts wherever they appear on the reels, not just on paylines.

Often, they also trigger bonus features or free spins.
3. Free Spins:
As the name suggests, it's an opportunity to spin the reels without deducting any amount from your stake.

Typically activated by scatter symbols.
4. Bonus Games:
Mini-games within the slot, offering a break from the main game.

Can be very lucrative and are typically themed around the main slot.
5. Multipliers:
These will multiply your winnings by a specified number.

For example, a 3x multiplier will triple any winnings from that spin.
6. Progressive Jackpots:
These are jackpots that grow over time until someone wins.

Each bet made contributes a small portion to the jackpot.
7. Gamble Feature:
Allows you to potentially double or even quadruple your win by guessing, for example, the color or suit of a card.

It's a risky feature – while you can multiply your win, you can also lose it all.
8. Cascading Reels:
Symbols that form winning combinations disappear, and new ones fall into their places, offering the potential for multiple consecutive wins.
9. Mega Symbols:
Larger symbols that cover more than one position on the reels, increase the chances of forming a winning combo.
10. Expanding Reels:
The slot grid can expand, adding more rows or reels, thus offering more ways to win.
Familiarizing yourself with these features can make playing online slots even more exciting. It's also beneficial when choosing which games to play – if you're after big wins, for instance, you might want to choose slots with a good selection of bonus features or progressive jackpots.
Conclusion
Playing online slots can be an exhilarating experience, blending both fun and the potential for financial rewards. By understanding the basics of slot denominations, choosing the right online casino, and employing effective strategies, you increase your chances of having a more enjoyable and potentially profitable gaming session. Always remember to play responsibly and know your limits. Online slots should be about entertainment first and foremost. Good luck and happy spinning!