Those new to playing slot machines may be intimidated on that first trip to a casino or even when opening a virtual gaming site to play online. But there isn't much to worry about and putting a few bucks in a slot offers a chance at some gaming fun including on that next trip to Las Vegas. If you're new to the world of slots, getting a general knowledge of what to expect is simple and a few concepts will help on that next trip to Vegas. Perhaps that could even mean bringing back some winnings after a few nice sessions at the slots. Keep reading to learn more about how to play slots in Vegas and what to expect. How to play slots in Las Vegas While casinos offer plenty of entertainment options, from table games to big-name shows to sports betting, slot machines have become the most popular form of casino wagering in recent years. They are simple to play and modern machines offer plenty of amazing graphics, sound effects, and fun beyond vintage games that may have simply featured three reels spinning with a few symbols on each. Instead, slot fans now can find games with slot themes of every variety. Pop culture has become a popular theme in recent years. Players can expect games featuring: Movies and TV shows Music bands and singers Animals and nature Activities such as sports Asian-themed slots Video poker And much more There is literally something for everyone and at every limit level as well. Most games start at simply one cent per payline, the lines used on the reels to designate winnings spins. Now that you know a little about these machines, how exactly do they work? A slot is basically built around a set of reels that spin vertically. In the old days, these were real mechanical machines with symbols that were used to show a win if they lined up correctly on the payline. Modern slots, however, are based on software and RNGs (random number generators) within the machine. Reels are also mostly represented on a video screen now on most games. Players no longer need to pull a mechanical reel to activate the reels, and can simply press the "spin" button. Click here for further information on slot machine reels. Modern slots also offer more paylines to add more opportunities to win. Players now enjoy bonus games, which may even require user interactivity, and free spins to add even more chances to win. Wild symbols can also substitute for other symbols on the reels to make for extra winning combinations. Players new to a slot may want to check the pay table as well when starting to play. This is usually located on the video screens and shows the best winning symbols and combinations – including what needs to align to win a jackpot. The entire process of playing a slot in Las Vegas or at any other casino is simple and here's a guide with a few concepts to remember. Playing Slot Machines Feature Result or meaning Spin button Initiates the slot reels Symbol Images on the reels are used to represent winning spins. Paytable Shows possible winning combinations to watch for Paylines Lines used to determine winning spins. The slot will indicate all winning spins. Scatter A symbol that can initiate a bonus game. Wild Used to substitute for other symbols and create more winning combinations. Credits Money put into a machine. Jackpot A higher payout is rarer than a normal winning spin. Bonus game An extra game that may require a different screen or feature. These offer players a chance to win more and bigger prizes. Free spins A feature on many games where players can be rewarded with extra spins that don't take away from a player's credits. These offer players more chances to win. Click here for additional slot terminology. How to play progressive slots in Las Vegas Players new to slot machines may have seen occasional stories in the news about eye-popping jackpots occasionally paid out to players. These can top $1 million with the largest jackpot ever paid checking in at much more. In 2003, a player at the Excalibur Casino in Las Vegas hit a $39.7 million jackpot after depositing $100 in a Megabucks machine. This type of machine is called a progressive slot machine. These games take a portion of each spin and place that into a separate prize pool. The games are linked together in a certain jurisdiction or area, and that prize pool continues growing until someone hits it big and scores a massive chunk of the total prize pool. This is what allows a slot to pay out such staggering prizes. Players dropping some cash in these games also have chances at some other smaller, yet still large, jackpots as well. Most casinos in Las Vegas as well as in other casino destinations offer at least progressive slot games. These offer chances at massive paydays but it's important to remember: Massive jackpots are rare Most progressive slots require players to play maximum credits to qualify for the largest jackpots Some progressives require higher stakes than non-progressive slots Those traveling to play in Vegas will find many opportunities to try out a progressive slot machine. Playing progressive slots offers a chance to dream about what it might be like to really hit one of those huge jackpots. That likely isn't going to happen, but some nice wins could still come your way as you try to hit it big. To increase your chances, consider exploring our How to win at slots guide for valuable insights. Are slot machines "rigged" in casinos? The quick answer to this question is no. Players must realize, however, that slot machines feature a house edge. The games pay out a certain amount back to players while the casino keeps a certain amount for itself. That house edge can't be overcome, so it's important to realize that. However, playing slowly and within your means can make for real entertainment. The RNG within the slot determines if a spin will be a winner or loser, no matter what a player does. Here's a look at a few questions some players new to slots might have: Do slot machines pay out less on the weekends? Answer: No, slot results are based on the RNG and the software within the machine no matter what time of day or week. The machines generate random results and your win or loss is based on a random result. Do casinos put the "loosest" slot machines near entrances? Answer: This is also a myth and the game's performance is based on the RNG and internal programming. These games are basically computers and provide random results. Are some casinos due to pay out a jackpot? Answer: This is also a monomer and come machines may pay out jackpots two or three times within a certain amount of time. Other times they may experience a "drought" before paying out. The results are random based on the random number generator. How to get free play in Las Vegas? Free play refers to a slot that a player receives without having to use any of his or her own money. Players can actually cash in for real winnings with these spins and it's always worth taking advantage of these bonus spins when they are available. How does one actually get some free spins in Las Vegas or at other casinos? Many properties offer players some free play simply for signing up for the casino's rewards card, especially some of those located away from the world-famous Las Vegas Strip. A rewards card is always worth getting as well because if you're going to play slots, table, games, or video poker, you might as well earn points toward some of those rewards. Many properties "comp" players with free meals, hotel rooms, and other prizes depending on the amount they play at the casino and the number of points accrued. Those rewards can also include free play sometimes as well. Players may be rewarded with a certain number of spins or a certain amount toward playing. Any winnings collected during these spins can be cashed in for possibly even bigger prizes. A rewards member may also even be invited to a slot tournament. These are sometimes free or may have a minimal buy-in, and have players competing on the slots in a tournament-style competition. The goal is to beat other players within a certain time limit with a chance at some nice cash or prizes put up by the casino. Click here for further information on slot tournaments. Free play can be a lot of fun and doesn't cost a player anything with a real chance to win. What is the best time to play slots in Las Vegas? This question may actually depend on the person. Weekends tend to be the busiest and finding a spot at your favorite slot might be more difficult because of so many visitors looking for some winnings themselves. However, those who like the energy of a busy casino may want to hit the slots in the evening or on a weekend. There may be a bustling energy when visiting a casino during this time. On the other hand, for visitors who like a more subdued feel with plenty of room to roam, the morning or daytime might be a better option for playing some slots in Vegas. There tend to be fewer players during this time, which might make for a more relaxed experience. Earlier in the week can also be a good time to play some slots as well. There tend to be fewer players in town and you may have better access to your slots of choice. There is one thing to remember when it comes to the best time to play slots: the actual games are unaffected by the time of day or day of the week. Slots don't pay out at certain times over other times. As noted, the computer programming within the slots determines a payout at random. In fact, the RNG determines a winner as soon as the "spin" button is pressed, zipping through millions of combinations almost instantaneously. That next jackpot may pay out on Monday at noon, Friday at 7 p.m., or Sunday's early morning hours at 4:33 a.m. You just never know. When it comes to winning, players have no real insight into what's the best time to play a slot. Those nice payouts and jackpots come at completely random times. Do casinos get rid of slot machines that pay out too much? Many players may think the casino has stacked the deck against them. In a sense, that's true when it comes to the idea of the house having an edge over players. However, casinos mostly just want to keep slots on the floor that players enjoy and keep playing. Remember, casinos generally keep a percentage of the entire coin-in to their slot machines. That means they make their money from players actually playing at the slots. That's why casinos offer players free drinks and the chance at comps like free meals and rooms. The casinos want players gambling and are less concerned with player payouts – property managers know they have the edge in the long term. Those games that don't receive much play are generally the ones that can be removed. More popular games that are generating plenty of coin-in may be repositioned into better locations and properties may also add more of them. The payout to players is often determined by the slot manufacturer and referred to as RTP (return to player). That's the total percentage of coin-in paid back to players overall. The higher the RTP, the better the chance of a payout for players. This figure also can apply to casinos, gaming jurisdictions or areas, individual slots, a section of games (such as high limits), and more. Sometimes casinos may even make changes because of player interest. In recent years, many Las Vegas properties have phased out a lot of the nickel slots at their properties. Penny slots have become more popular and replaced many of those former nickel games. Those one-cent slots, however, have numerous paylines and each spin can cost much more than a penny. As TripAdvisor notes: The casinos didn't really mind, because the penny machines have a much lower payback percentage. How often does someone win big in Las Vegas? This may be a hard question to quantify. What may be a large payout to one person may not be the same to another person. Players all across Las Vegas book winning sessions at the slots on a daily basis. Players also record five- and six-figure jackpots on a regular basis in Las Vegas as well as in other casinos around the world. It's important to remember that the house holds an edge over slot players and that's just a fact players have to deal with. Slots are meant for entertainment and if you book a nice win, so much the better. When it comes to major jackpots in the $1 million-plus range, those are much rarer. These seem to occur a few times a month and make headlines when they happen. But winning at that level certainly isn't the norm. As noted, these payouts generally come on progressive slots where players play at higher limits with the max bet in place. These may offer the opportunity at bigger payouts but can also eat away at a player's bankroll. How do I pick a slot machine to play in Las Vegas? Picking a slot machine is totally dependent on a player's mood or interests. There is literally something for everyone and every taste – from modern machines featuring pop culture to classic games with lucky symbols like 7s, fruits, and more. Those who like to cash in on frequent spins will look for games offering a low variance of payouts. That means they pay out small and medium payouts more frequently while the larger payouts are rare. Higher volatility slots tend to pay out less often but often larger payouts when they deliver a win to a player. There are numerous online sources to check out some of your favorite slots and how they stack up in these areas. Considering RTP is also a good idea and there are numerous online sources, including slot manufacturer websites, that offer this type of information. A higher RTP means more money is paid back to players and you may have a better chance at winning. There are numerous online sources available to check out various Vegas casinos' RTP as well as those percentages for individual games and areas. Frequently asked questions What are progressive slots? These are games that are linked together over a certain state or region and offer chances at winning mega-jackpots that often make news headlines. These payouts can go into the millions, but usually require players to play at max credits to qualify for these giant jackpots. The huge prizes are achieved by funneling a certain amount of each coin into the jackpot prize pool. Players can also expect other jackpots on these machines that may not be in the millions but can still be large. Are Las Vegas slots "rigged" by the casinos? No, slots are programmed to pay out a certain percentage of all coin-in to the machine. Payouts are based on the RNG (random number generator) within the game's software. This ensures a payout is made completely at random. Some machines may seemingly pay out more frequently at times while at other times they may seem dormant and not paying out any major payouts. This all depends on the machine's RNG. Casinos take a share of the entire coin-in to the machines. They have little need or incentive to actually rig the machines as they also have a house edge and always win over the vast majority of players over the long run. Do Vegas casinos get rid of slots that pay out too much? Again, payouts are based totally on a machine's random number generator. Properties' slot changes are usually more based on player demand for gaming than on whether a certain machine has paid out a lot lately. With their house edge, casinos simply want players at the machines as much as possible. They want their share of coin-in to be as big as possible.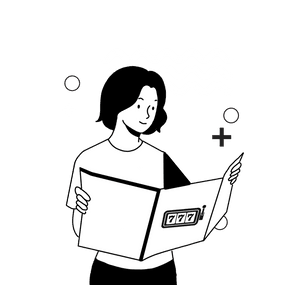 Beyond simply offering plenty of entertainment, slot machines offer a chance at a nice payout and that's the overall goal for most players heading to a casino to play or even those looking for some action online. Line up those reels in just the right combinations and a payout will be heading your way. Players dream of hitting a major jackpot or even a big winning session. Slot payouts obviously vary from game to game, but having a general idea of how they work can make that slot machine session a bit of a better experience. This article offers you everything you might want to know about slot payouts. Slot machine payout schedules and paylines Players new to a slot machine may be a bit confused with so much going on – from spinning reels and the numerous symbols to bonus games and pay lines. There's a lot to keep up with and it can all be a bit overwhelming. The good news is that today's modern computerized games keep up with all the payouts and intricacies for you. However, having a general idea of what's going on when that machine cranks up can add to your experience and help you know how your gaming session is going. Here are a few terms to become familiar with before dropping a few bucks into a game or playing slots online. Payout – This is the term used to describe the number of credits a player receives when the symbols on the machine line up in a certain winning combination. These can vary widely from small payouts that may not even equal the amount you bet on a spin all the way up to mega jackpots. Payline – These are the lines used across the front of the reels to determine winners. Most early machines only used a single payline across the front of the reels. Today's games now offer numerous ways to win with pay lines often crisscrossing wildly on the reels. Having more pay lines offer players more ways to win. Pay Table – This is the table that displays how much a player can actually win when certain combinations appear on the reels. Players will find a table going from the lowest payouts at the bottom of the table rising to the largest jackpot payout at the top. These are also divided vertically by the amount bet from the left (the lowest) to right (the highest payout). The more a player bets per line, the larger the possible payout. Credits/Coin-in – This is the term used for the amount of money deposited into a machine. Your money is usually listed as credits somewhere on the machine, allowing you to track your wins and losses. Coin-in refers to the amount of money in a machine as well, although coins aren't really used in slots anymore. Ready to up your slots terminology game? Read the full article now! A player dropping some money in a machine has numerous options now when playing a slot game. You can determine the number of pay lines you'd like to play as well as the amount of bet per line. Some slot machines allow players to bet as little as one cent per line. With many lines in play, however, the total amount wagered can actually be much more than that. How and when does a slot machine payout? As noted above, slot payouts are based on how the reels line up but that itself is determined by the machine's RNG (random number generator). The software inside the machine predetermines a random outcome each time you press the "spin" button. Today's slots are completely computerized and no longer function based on mechanical inner workings. This ensures that every spin is completely random. Obviously, the odds are much longer for hitting the combinations with the largest payouts. Those lucky enough to hit wins on the top of the paytable can expect some major six-, seven-, and even eight-figure jackpots. There are a few myths that some players hold when it comes to payouts. Here's a look at a few of those: A slot machine id "due" to pay off – This notion that a game hasn't paid out in a while should pay off soon isn't correct. A payout is based on the RNG and is completely random. A machine paid out recently so it won't pay out again soon – Again the results of a spin are completely random. There's no reason that a slot that recently paid out a nice amount won't dial up another win soon. "Hot" and "cold" slots – The idea that slot machines payout based on a general outlook or certain disposition is also untrue. The RNG determines all payouts on modern machines and randomness rules the day. Which slot machines have the best payouts? Everyone playing a slot is hoping for a nice or maybe just a winning session. Payouts are based on the RNG, as noted earlier, but there are a few things to remember when it comes to trying to find a machine with a better chance of winning. A few key terms regarding this include: RTP (return to player) – This is the amount returned to a player in a certain game. Payout percentage – This is the percentage that a machine or a property itself pays back overall to players. Progressive jackpot – This is a jackpot awarded among machines linked together in a certain area or jurisdiction. These award the massive jackpots that can make major headlines. A higher RTP obviously means a player has a better chance of winning. Payout percentages offer some insight into how much money is being returned to players on a certain game. Some properties and individual games may get over 95%, meaning that the house is keeping, on average, only about 5% of all money put into machines. Those looking for a chance at a massive jackpot will want to play a progressive slot. A small amount is removed from each wager and funneled into the progressive jackpot pool. Those lucky enough to hit the best of winning spins will find massive payouts. However, it's important to note that only those playing the max bet on most machines have an opportunity at the progressive jackpots. When it comes to paying out jackpots, not many beat the Wheel of Fortune line of slot machines. The games have paid out more than $3 billion since their launch in 1986. How to find the payout percentage on a slot machine Looking at the payout percentages of an individual game or property will help you find machines that may offer the best chance at booking a win. These are often easily available online and you can decide which games might be worth dropping a few dollars in. There are numerous online resources for checking out the payout percentages for casinos, individual slot machines, and even online slots. This allows players to determine which properties and games offer the best chance of winning. Here's a look at some resources to check out: American Casino Guide – offers payout percentages for all U.S. states Compensation Advisory Partners – a detailed on using payout percentages Slot machine screen – some countries require payout percentages posted right on the machine's screen Manufacturer websites – many slot developers post their games' payout percentages right on their websites Beyond these some individual gaming commissions and control boards also track payout percentages and make them publicly available online. Online slot payouts Players looking for some slot play right from the comfort of their own homes also have some nice chances at some winnings. Some platforms offer numerous games, such as at Jackpot Party, and even progressive jackpots. Manufacturers are now moving beyond the casino floor and offering their titles in numerous formats including in real-money online gaming options, free-to-play gaming apps, and social media gaming options. "That's where the world is trending because in iGaming, particularly in the United States, the land-based operators are getting digital licenses, and they want to provide their player's 360-degree access to the games that they have," Scientific Games CEO Barry Cottle told the Wall Street Journal. Online slots offer numerous limits and gaming styles as well and you can play whenever you'd like without the hustle and bustle, travel expenses, and smoking that might be associated with a trip to the casino. Most of all the aspects involved with playing at a live casino also apply online. Many Payout percentages are also available for numerous real-money online slots as well. Those offering better payout percentages should be moved to the top of the list. Those not paying out very high may want to be disregarded. As at a brick-and-mortar casino, a little research may give you a much better shot at cashing in. Frequently Asked Questions What determines how a player wins and gets a payout on a slot machine? The symbols and paylines are used to visually represent the result of the random number generator's predetermined "spin" result. Players will see certain symbols lined up in winning combinations after pressing the "spin" button. What is the pay table? These can be found on a slot and show what combinations pay out and to what amount. The table also shows varying payouts based on the number of credits or coins bet per line. What are payout percentages? This is the percent of all coin-in (money wagered in machines) that is paid back out to players. A higher payout percentage either at a property or on specific machines offers a player a better chance of winning.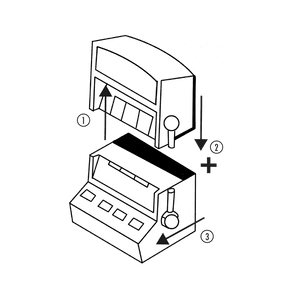 Any gambler who's watched a vintage movie about Las Vegas has likely noticed the iconic mechanical slot machine. These traditional slot machines, unlike today's games which rely on a random number generator, operated using tangible moving parts to determine outcomes. Charles Fey from San Francisco is credited with inventing the very first mechanical slot machine in the late-19th century, aptly named the "Liberty Bell." Since its introduction, slot machines have evolved with various technological advances. Yet, for many years, players' fortunes depended on the intricate mechanics of these beloved machines, where wins and losses were determined by gears and levers rather than digital computations. Keep reading to find out a bit on how these mechanical slot machines worked and if they can be found for playing today. How Do Mechanical Slot Machines Work? Most slot players take the act of popping a few dollars in a slot machine or opening up their mobile phone or laptop to spin some reels for granted. It's pretty easy to get in on the action and modern games feature plenty of "bells and whistles" – from high-definition video with mind-blowing graphics to cinema-style sound effects to easily-changeable betting options. But these types of options weren't always the case. Early machines featured single denominations of stakes and very few bells and whistles (although bells were a common symbol on early machines). Despite these limited options, early slots were highly popular with gamblers. Machines are the main draw and gambling revenue drivers for most casinos around the world. "There has never been any other gambling device which has produced such enormous profits with so little effort on the part of the operator," Scarne's New Complete Guide to Gambling notes. The author adds: "The slot machine is the only mechanical device with a mechanical banker that collects losing bets, pays off winning bets, and makes fewer mistakes than any human dealer in any casino banking game." Early machines were manufactured in machine shops and made use of mechanical gadgets instead of techno-wizardry, although there definitely was some skilled engineering to make these gambling devices work. Many of these classic games made use of typical machine-style components including: a cabinet (often metal in early days) to encase the mechanics gears levers metal shaft to support the spinning reels notched discs kicker connected stoppers Classic machines may vary a bit, but this is the general idea on how the mechanical inner workings of a slot machine work. A metal shaft is a key part of the machine's functions by supporting the reels (usually only three on older machines), which display various symbols and signify a certain action such as a win, loss, or jackpot. The shaft is connected to a handle protruding from the machine (hence the nickname "one-armed bandit"). Some modern machines feature a handle as well, although they really only activate the slot's computer software. But in these older machines, the handle actually worked to get the mechanical reels spinning and in motion. A braking system brings the spinning reels to a stop to signal a win or loss. Later machines also made use of sensors to enable payouts based on the position of the reels. More advanced mechanical reels eventually also used coin detectors to initiate the game after a coin was inserted into a "slot" – giving the games the name "slot machines." This mechanism released a brake so a player could move the handle and go for a spin. Here are a few of Jackpot Party's most famous Vegas slots: What is the Kicker and Stoppers? There's a bit more to this mechanical process with devices called "kickers" and "stoppers" playing a major role. The three reels on the central shaft also house three notched discs. A second shaft supports the slot kicker. This piece is made up of three paddles that intersect with and push against the disc notches. This second shaft also supports several connected stoppers, which protrude into the disc notches. The kicker and stoppers are joined to springs, which lock them in a "standby" position. When the handle is pulled, these are released until they come to a stop and the reels display that spin's results. Line them up just right and some slot token or cash are headed your way. The actual specific mechanics of the machine varied by manufacturer, but as noted, this is the general idea of how mechanical slots work overall. It seems as the world became more industrialized and new manufacturing processes gained favor, creating a machine that mixed entertainment and gambling just seemed inevitable. Who knew how immensely popular these games would actually become? "With the emphasis on streamlined production and mechanization that came with the Second Industrial Revolution in the late 19th Century, it was only a matter of time before someone invented a machine that could help people gamble faster and more efficiently," author David Schwartz notes in Roll the Bones: The History of Gambling. Which Pays Better, Video or Mechanical Slot Machines? Part of the fun of playing a slot is the hope that a nice win is heading your way. But cash payouts weren't always the case. Charles Fey invented the first coin-paying slots in San Francisco in 1895. Earlier machines were more mere amusement devices and paid out prizes such as: cigars chewing gum candy more free spins on the machine free drinks But Fey's machine revolutionized the gaming industry, transforming this amusement device into a gambling slot machine. His first machine, known as the Liberty Bell, paid out 50 cents when three bells lined up across the three reels. Slots can now be found in casinos throughout the globe as well as online on real-money gaming platforms and in social media mobile gaming options. Gaming options have changed dramatically but the general idea that payouts come via finding fortuitous luck on those spinning reels remains. Obviously, as advances were made, payouts advanced beyond that initial 50-cent win on a Liberty Bell. Players could wager higher denominations and also win on multiple lines. Modern video slots offer much easier ways to win at much higher denominations. However, players must also be willing to wager more per spin because of so many paylines now available to players. Modern slots also offer the chance to win progressive jackpots as well, which can reach staggering sums. These are reached by games being linked across numerous locations and jurisdictions. A small portion of each spin is put into the progressive payout pool and players getting extremely lucky can take all or even a smaller share of that total. In general, players now have many more opportunities to win on a video slot machine or a game with spinning reels but also using modern software and technological engineering. How Do Mechanical Slots Produce Random Results? The mechanics of a mechanical slot help produce random spins based on the actual spinning of the reels. The kicker and stoppers eventually help bring them to a stop as the reels begin to slow. Is this truly random? That depends on one's perspective. But in the age of computer software, probably not a perfectly random outcome. The mechanics of these games may have favored certain results occasionally but manufacturers were working with real machine parts and worked to make these results as random as possible. Gaming commissions also worked to make sure these were fair games. This is much different than modern slots. These games make use of a random number generator (RNG) to predetermine an outcome before a player even spins the reels. The software predetermines the outcome based on slot machine algorithms for a completely random result. Modern slots are much more computer and software than an actual machine. How to Fix Vintage Mechanical Slot Machines? Many people love the feel of old mechanical slot machines, but sometimes they can have problems. Here's a simple guide to fixing the most common issues: Safety First! Before diving into repairs, always remember to unplug the machine or ensure it's not connected to any power source. You're dealing with metal parts, and safety should always be a priority. Jammed Coin Mechanism: A frequent problem with mechanical slot machines is the jamming of the coin mechanism. Solution: - Open the front panel using a slot machine key or a suitable replacement. - Carefully remove the coin mechanism from the machine. - Inspect for foreign objects, bent coins, or debris. If found, gently remove them. - Check moving parts for any visible wear or damage. If worn out, consider replacing them or seeking professional help. Stuck or Non-Spinning Reels: If your reels aren't spinning, the cause might be a broken or misaligned spring, or an issue with the internal gears. Solution: Carefully remove the machine's back panel. Examine the springs connected to the reels. Replace any that appear stretched or damaged. Check the internal gears. Clear any debris or accumulated dirt using a soft brush. If gears appear worn out or damaged, sourcing replacements might be necessary. It's advisable to consult with a specialist if you're unfamiliar with the gear system. Non-Functional Pull Lever: If the lever isn't working, it could be due to a disconnect between the lever and the internal mechanism, or it might be broken. Solution: Open the side or back panel to access the lever mechanism. Check for disconnections or breaks in the linkage. Reattach or replace as necessary. Apply a light lubricant to the lever joints to ensure smooth movement. Misaligned Payout System: Sometimes, the machine doesn't release coins even after a win. Solution: Open the machine's front or back panel. Examine the coin release pathway for any obstructions and remove them. Check the payout discs and tubes for misalignments. Ensure they line up correctly with the payout slot. Regular Maintenance: To keep your machine running smoothly: Regularly clean and dust the internal components. Apply a light machine oil to moving parts annually to reduce friction and wear. Always handle internal components gently to avoid causing inadvertent damage. What Happened to Mechanical Slot Machines? As computers became more in use in the 1980 to 2000s, slots began to transform. Slowly those mechanical inner workings were replaced by more modern technology. Developers could create more entertaining and innovative games using new technology. Even the use of coins and slot tokens faded away. Players could use cash and then be paid out in vouchers which could easily be used in other machines. All these changes revolutionized the industry and this saw a surge in the game's popularity. Players loved numerous new features such as: user interactivity video clips multiple paylines bonus rounds free spins Pop culture tie-ins such as movies, TV shows, and musical acts Many slot machines began featuring a narrative element or at least a common theme, such as ancient mythology, animals, or almost anything else imaginable that might resonate with players. This new breed of slot machines began replacing those older machines featuring real mechanical reels and inner workings. Many were scrapped but some vintage games remain sought after by collectors. Perhaps you've seen one in a friend's game room or in a museum such as the Mob Museum in Las Vegas. A few Las Vegas casinos still offer the chance to gamble on some vintage machines. Some may feature a bit of computer technology but offer the best chance to gamble on classic mechanical slots. For those looking to play some slots of a bygone era, the best place to find some is probably in downtown Vegas. Grab a bucket of quarters, drop a few in the "slot," pull the handle, and hopefully a nice win is heading your way. Where to Find Vintage Mechanical Slot Machines for Purchase Before purchasing an old mechanical slot machine, ensure it's legal to own one in your jurisdiction. Some places restrict ownership based on the machine's age or prohibit it altogether. Where to Buy: Online Auctions: Websites like eBay often list vintage slot machines. Always verify the machine's authenticity and the seller's reputation. Specialty Retailers: Some shops specialize in antique slot machines, such as San Diego Antique Slot Machines or Nation's Attic. Forums & Clubs: Join slot machine enthusiast forums or clubs. Members might share leads or sell their own machines. Local Antique Stores: Depending on your location, nearby antique shops might occasionally stock vintage slot machines. Classifieds: Check local classifieds or platforms like Craigslist or Facebook Marketplace. Ensure you verify the item's authenticity and the seller's trustworthiness. Buying Tips: Condition Check: Determine if the machine is operational or needs repairs. Consider potential restoration costs. Return Policy: For online purchases, ensure there's a clear return policy in case of discrepancies. Remember, when transporting your purchase, handle with care to protect its delicate mechanisms. Frequently Asked Questions How do mechanical slot machines work? These older machines make use of gears, levers, discs, and other mechanical inner workings to determine the results of a spin of the reels. Early machines featured only machine inner workings whereas today machines make use of software and technology to determine wins and losses. Can players win more on a mechanical slot or a modern video slot? Modern machines offer numerous ways to pay, high denominations to wager (and win), and the opportunity to win progressive jackpots. Did mechanical slots feature random results? The outcomes of a slot were as random as possible based on the technology at the time. The reels spun after pulling the handle and eventually stopped due to the mechanics found inside the slot cabinet.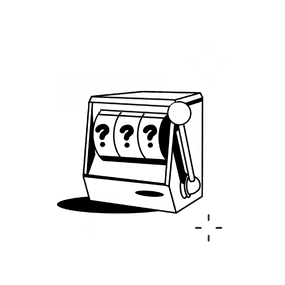 Tournaments aren't just for poker players anymore. Slot players can now enjoy the thrill and competition of a tournament with a shot at winning some big cash and some added excitement to the casino experience. A slot tournament has players spinning and spinning, more focused on competing against other players rather than simply booking a winning session. These events can now be found in casinos around the world and offer some extra incentives as well as plenty of fun when hitting the slots. Here's a brief step-by-step explanation of how slot tournaments work: Registration: Players usually need to register or sign up for the tournament. This may involve an entry fee, though some casinos offer freeroll tournaments. Allocation of Machines: Each player is assigned to a specific slot machine or is given a choice from a set of machines. In some cases, players use their own account with a specified game. Start of the Tournament: Players are given a set number of credits or spins, and a fixed time frame in which to play them. Play: Players start spinning the slot machines. The goal is to win as many credits as possible within the given time or spins. In some tournaments, all credits won are the player's score, while in others, only certain wins or challenges add to the score. Keep an Eye on the Leaderboard: Throughout the tournament, scores are often displayed on a leaderboard. Players can see where they rank relative to others and gauge their performance. Time or Spins Run Out: Once a player runs out of credits or the allotted time expires, their session ends, and their final score is recorded. Determining the Winners: After all participants have played, the scores are tallied. Those with the highest scores are usually awarded prizes. Prizes can range from cash, casino credits, merchandise, or even trips. Prize Distribution: Winners are announced, and prizes are distributed. The player with the highest score usually receives the top prize. Keep reading to learn everything you may want to know about slot tournaments in this complete guide. What is a slot tournament? Who can resist the colorful video graphics, impressive sound effects, and energy of a slot machine? Whether playing in a live casino or online, some slot play can be a fun bit of escapism and there's a reason they are the most popular gaming devices in a casino. And for those who are regular players, a slot tournament can be a great way to add to the action even more. A slot tournament offers something a bit different, with players battling it out at a game against other players for cash and prizes rather than simply hoping to chalk up some wins against the game itself. In a normal slot tournament, a certain number of competitors sign up to play and pay a fee to get in the action. That amount goes into the prize pool for payouts when the tournament is complete. Some casinos and online sites may also run promotional slot tournaments for players as a reward to loyal customers or maybe even as an enticement for new players and guests. During the tournament, players spin and spin on their games with the hopes of achieving some winnings. The player who accumulates the most by the time play concludes is declared the winner and takes home a nice payout. This can be quite the thrill and the overall slot tournament action usually brings plenty of smiles. How to play a slot tournament Those thinking of jumping into a slot tournament, whether live or online, will want to know how the action plays out and what they are getting into. A typical event can go one or more rounds. Competitors usually play either with a set number of credits on their machines or for a certain amount of time during each round. Once a round starts, players begin spinning the reels on their slots. Just as in a normal slot session, finding those free spins and bonus rounds certainly help. Each combination that hits can score a predetermined number of points that can add to a player's spot in the standings, depending on the tournament rules. Remember that you're trying to beat all the other players in the tournament. Keep spinning and leave the cocktails, chit-chat, and cell phone behind for a bit. You'll only have a certain amount of time to accrue those winnings. In the end, winnings are tabulated to determine the winners or players who advance to the next round of play. That thrill of victory certainly adds to the excitement of a little slot play. Here are a few of Jackpot Party's most famous Vegas slots: Slot tournaments in Las Vegas and at live casinos Finding a slot tournament in Las Vegas is fairly easy. A quick look online will help a player scout out possible events for that next trip to Sin City. Many properties around Vegas regularly offer some tournament action. Some casinos offer tournaments daily with many even running a tournament a few times a day. Being a member of the casino's rewards club is usually required. For example, the Plaza hosts a daily $1,000 tournament for rewards club members as well as a 777 Slot Tournament on Wednesday, Thursday, and Friday four times per day. When searching here are a few things to keep in mind: Players club – Join these and players are often rewarded for their play with an invitation to a slot tournament. This goes for other locations outside Vegas as well. Special tournaments – Some properties offer tournaments for specialized customer segments, such as senior citizens and other special guests. Locals casinos – Many properties away from the Strip are more likely to offer slot tournaments, so don't be shy about venturing off the beaten path a bit. Tournaments have become more popular in recent years and casinos have worked to meet that demand. Management also likes hosting these events because they tend to bring in some bigger players. That means gamblers playing more slots, buying meals and show tickets, and playing more slots and table games. So slot tournaments can also function as a marketing vehicle for some casinos. Online slot tournaments Slot tournaments can also easily be found online. Many free and real-money gaming platforms offer players a chance to compete in some of their favorite slot games. Players competing in these events may find even more options than what a player might find in a traditional casino. Free slot tournaments offer a chance at some of the fun with a shot at a real cash prize or maybe just some bragging rights. Online slot games allow players to compete from anywhere using a computer or mobile device. On platforms with real-money gaming, players can also compete for small amounts with a chance at some big payouts. Here's a look at slot tournaments played in both live and online casinos. Slot Tournaments – Online Casinos vs. Live Casinos Online Live Entry fees and payouts Can be free for just a few dollars Can have payouts occasionally even for free tournaments Can be free as a reward for players' club members. Entries may be considerably more than playing online. Prizes can be large Ease of play Can play anywhere in legal jurisdictions via online platforms Must be physically in a casino Strategy Same as in a live casino – play as fast as possible (see below) Play as fast as possible Entertainment value Fun events, but no real social interaction with other players A social event usually brings plenty of fun and camaraderie with other players Can be used to bring in bigger casino players Slot tournament strategy & how to win Obviously, a major part of a slot tournament is keeping those reels spinning and spinning. Ditch the cell phone and really focus on the "spin" button. Your chance at winning the overall tournament depends on staying focused. The only major strategy involved in a slot tournament is to play as fast as possible. This means you can grab as many winnings as possible before time elapses, hopefully moving on to the next round as a result. A few things to remember when playing in the tournament: Don't be late for a tournament round Avoid getting distracted Spin as fast as possible Don't worry about seeing results tabulated, just spin the reels and then quickly again Play the max credit wager to earn bigger payouts and a better chance to win If you can get in more spins over the other players, you'll gain a small edge over the rest of the field. Just reaching some bonus round play because of the number of spins you got in versus possible opponents could go a long way toward advancing to the next round or even being crowned the winner. A player is striving to hit the more valuable combinations, not that they have any control to make that happen in most cases," Las Vegas Advisor newsletter publisher Anthony Curtis told Casino Player magazine about slot tournaments. Some slot tournaments actually require all players to have the same number of spins. This means you won't be able to gain an edge by playing as fast as possible. Playing that slot tournament, however, should be plenty of fun as well. Video poker is also often lumped in with slots and those who enjoy these games can also find some tournaments as well at both live casinos and online. These pack on the entertainment, but video poker is a bit different. There are real strategic decisions to be made on each hand, which can be completely dependent on what decisions you make and on what game variety you're playing. Consult strategy guides when jumping into a video poker tournament. Free slot tournaments versus real money Players looking to jump in the action of a slot tournament, either at Jackpot Party or other platforms, will find a similar experience to playing against the competition in a real casino. There are obvious differences to playing on a computer, mobile phone, or tablet, but the fun of spinning those reels remains. The good thing about playing online is that free tournaments are more prevalent and can be found fairly easily. Some platforms offer prizes of some sort for winners as a bonus for taking part. Others simply offer a chance to experience a tournament firsthand and learn how they work. When playing a real money tournament, players will obviously want to focus more as real money wagers and possible winnings are on the line. Players involved in real money slot tournaments often see bigger payouts than free-to-play tournaments even if an operator puts up a prize for the winner of a free event. Those real money slot tournaments that are played in a live casino usually come with larger entry fees than might be found when playing a real money online tournament. And whether playing for real cash or simply for free, both options can be great ways to pass some time for those who enjoy playing slots and really any form of mobile game. Get those reels spinning and hope for the best. How to practice for a slot tournament As noted in the previous section, numerous online sites and gaming platforms, such as Jackpot Party, offer players the chance to play some free slot tournaments. There may be a small prize up for grabs, but that is irrelevant for those simply looking to have a good time. If you're new to slot tournaments, playing a free event can be a great way to learn the ins and outs of how everything works. You'll see the overall structure and observe how a casino or online platform actually runs the tournament. There are also some thrills in simply competing in a slot tournament as more winning combinations, bonus rounds, and free spins head your way. Grab a real seat or virtual spot in a tournament and get to spinning. You just might turn out to be a champion. Frequently asked questions What is a slot tournament? A slot tournament is a competition among players who are hoping to accumulate more winnings than all the other players they are competing against. Players may advance in differing rounds or the event may play out in a single round. The key thing to remember is that slot tournament competitors are trying to amass enough winnings to beat the other players or move on to the next round. What is a general strategy to remember for playing slot tournaments? Stay focused and play as fast as possible. The key to winning more is to spin the reels as fast as possible. This means more opportunities to win over the course of the round. Those who can play quickly can gain a small edge over much of the field. It's also important to play maximum credits to maximize those winning spins. However, some slot tournaments have players pin the same number of times. Obviously, there is not much chance of gaining an edge in these types of events and luck simply plays a bigger factor. Can I play a slot tournament online? Yes, many online gaming and mobile gaming platforms offer players a chance to compete in slot tournaments. Some feature-free events and others may require a wager, depending on the legalities of an individual player's own jurisdiction. Playing a free slot tournament is a great way to practice and learn how a tournament plays out. Give one of these free events a shot and see how things turn out.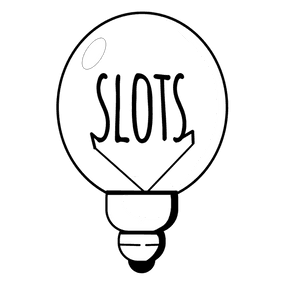 Slot machines can certainly be fun and offer some nice entertainment, but most players would love to walk away as a winner. Whether playing in a casino or using a mobile phone at home, finding some winning spins on the video slot reels is always fun. Scoring a nice jackpot or big winning session makes for a nice day at the casino or online gaming platform. Paying attention to how a player receives a payout and what the symbols mean will help when looking for a slot win. How much a machine or casino pays back to players is also important in winning some cash from a slot machine. There are some other things to keep in mind when trying to find some wins. This article offers takes a look at all these aspects of slot play and more, guiding readers on how to collect some wins when playing video slots. Keep reading to learn everything about winning at video slots. 1 – Plan for Your Slot Play When heading to the casino, it's a good idea to have at least a bit of a plan. Set your limits and don't wager more than you can afford to lose simply as entertainment. Being smart can help offset major losses from getting too carried away. A few key things to remember: Set a budget and stick to it – Trips to the ATM machine can be costly in the long run and lead to bigger than expected losses. Don't drink too much – Overindulging in cocktails can lead to wagering more than you planned. Drink if you like but beware – excessive drinks can lead to excessive losses. Join the rewards club – If you're going to play free slots, you might as well take advantage of casinos rewards. Comps, such as free meals, rooms, and other prizes, are based on the amount played, but don't play strictly to earn rewards. These are extras, but they are worth cashing in on. One key part of shooing the right slot is to play within your limits. But also pick a slot that interests you and offers a chance to make your budget last longer. However, don't plan to solely stay at one machine. If you're losing, move somewhere else and try out another game. 2 – Choose a Video Slot Game that Suits You Another important idea is to choose games and stakes that are within your range. Higher limits usually mean a slightly better payout percentage, but don't play high limits if you can't afford to. Play within your means and don't be a quarter player if you're more of a penny-per-payline player. Staying within your means can help players survive the ups and downs that go with slot play. Hit a losing streak? Take a break or grab something to eat. Get away from the machines for a bit and give it a shot later. Score a nice win? Pocket some of that money as winnings for that next trip to the casino. Also, pay attention to a game's RTP (return to player), also referred to as payout percentage. This statistic offers players a look at how much of the money going into a casino is heading back out to players in the form of winnings. For example, if a casino pays back $96 out of every $100, that property has a 96% return to player or payout percentage. Casinos' RTP can vary widely from low in the 70s all the way up to 96-97% in some really great circumstances. RTP may vary by locality as well and also differs depending on the machine. Much of this information is available online and some game-specific data can also often be found on the manufacturer's own website. Some online casinos actually offer higher RTP than live casinos. Having a general idea on some nice machines with excellent RTP can offer players a better chance at winning on video slots. 3 –Know How the Payouts Work It's easy to simply press the "Spin" button and see what develops. But having an idea as to how a video slot game pays out is a good idea. Here are a few terms that one might want to keep in mind when heading to the casino. Pay Table – This is a table found on the machine that allows players to see what symbols payoff and at what stakes. The top of the table shows the maximum payoff for the best symbols. The bottom shows the minimum payoff and the symbols that need to show up on the reels. The Pay Table also shows payouts based on how many credits are played per line. The higher amount played, the greater the payout. Some games offer even bigger payouts for those playing the max credits. Jackpot – This is larger than normal payout and offers a chance at some big payouts. Many think of jackpot as a life-changing amount of money, but smaller jackpots are also possible. Grabbing some smaller jackpots along the way can make for a nice winning session. Progressive jackpot – These are games that feature shared prize pools among numerous machines across a certain area or jurisdiction. When players think of those life-changing jackpots, these are the video slots that reward those massive payouts. These games usually require players to pay at the maximum stakes, but also reward nice payouts below the mega jackpot level. Hitting it big on a video slot can bring plenty of excitement. Knowing how a payout is awarded can go a long way toward making that experience a bit more fun. Check out how to read a slot machine for more information 4 – Recognize the Symbols That Pay on Video Slots Having an idea of which symbols pay out on a video slot can make for some fun anticipation and be extremely rewarding when those lucky icons do roll up on the video reels. Symbols vary by game and some vintage icons are still regularly part of the mix such as playing cards and card suits, 7s, clovers, fruits, diamonds, and others. Slot developers also use special symbols that signify even bigger payouts and special features. These are what slot players are hoping to see line up on the reels when taking a spin. Some of those include: Wilds – These can be represented by various icons on a video slot depending on the machine. Wild symbols can act as any symbol on the reelers, bringing a player more opportunities at winning combinations. This can come in handy when other lucrative symbols make an appearance and a Wild just makes some nice connecting symbols across numerous paylines. Scatters – These are usually highly sought-after symbols that trigger klarger winning opportunities such as bonus games and free spins. These can be critical extra opportunities to rack up some winnings without paying to spin the reels again. These additional bonus games also offer opportunities at even bigger scores, such as minor and major jackpots. Bonus Games – As the name implies these are bonus opportunities triggered by lining up scatters in a certain way. Players are then directed to an additional game that may be completely separate from the main game. This could include extras like spinning a wheel for extra payouts or picking a card among several to reveal a varying prize amount. Video slot developers have gotten highly creative with these bonus games in recent years and these often include enhanced sound and graphics to ramp up the experience even more. Free Spins – These are similar to Bonus Games but involve a certain number of chances to spin the reels. These spins can rack up plenty of wins for players without even having to add credits to the machine. Some games allow players to earn even more sins during this bonus time. Some of the higher payouts and bonuses are often more likely to show up during this time as well. Respins – This is a newer feature found more on video slots in recent years and can add to the excitement of playing at a casino or online. These occur when a certain symbol makes an appearance on the reels. That symbol (and this goes for more than one of these symbols) then locks in place and the reels continue to spin a few more times, offering players the chance at additional winnings when more symbols show up. This can usually last a few spins and doesn't require a player adding more credits for these extra respins. Check out the slots terminology article for more information. 4 – Look Deeper at Payout Percentages Choosing locations, games, and properties that offer larger percentages of payouts to players can also help a player win at video slots. Perout percentage is the term for the total amount of coin-in that casinos payout to players. These statistics can often be found online and in some gaming commissions in certain jurisdictions. Some slot companies also publish the payout percentages for their own games right on their websites. Payout percentages can often be found for: Jurisdictions – Payout statistics may be available such as states, cities, etc. Casinos – Payout percentages are often available by individual casinos. Games – Payout percentages are often available for individual games. Varying stakes – Higher limit games often feature higher payout percentages and these can even be found via public sources on the Internet. Higher payout percentages, such as 90% or greater, can mean better chances at actually finding a nice score or event sizable jackpot. This percentage means 90% or more of all money into the slot machines is heading back out to players. Perhaps you'll be one of those lucky enough to see your bank filled with credits after hitting a nice combination of symbols on that next night out at the video slots. Want to win more frequently? Dive into our comprehensive How to Win at Slots guide for tried and tested strategies. 6 – Frequently Asked Questions What's a video slot? These are slot games that make use of modern technology instead of actual mechanical reels. Manufacturers make use of modern graphics and sound effects. Many games mimic the spin of traditional reels, but have greatly expanded as well with numerous paylines, extra reels, and other bells and whistles such as bonus games. What are paylines? These are lines on a slot where symbols can line up to form a winning combination. Older games often featured a single line across the front of the traditional three reels. However, modern video slots often feature multiple ways to win with paylines seemingly in every direction across the reels. Luckily, video slots keep up with all these winning combinations on their own and display them after every spin. What can players look for on a video slot's reels to win? Key symbols offer a better chance at payouts than more common symbols. When rarer symbols line up in winning combinations on the paylines, expect bigger payouts. Other symbols offer even bigger opportunities to win. Scatter symbols can trigger Bonus Games and Wilds serve as substitutes for other symbols, bringing additional opportunities for winning combinations. Free spins also allow players to spin the reels a certain number of times without adding any credits for each spin. What is payout percentage or RTP? RTP means "return to player" and offers a look at how much of the money paid in to a casino's slots actually gets paid back out to players. Higher RTP, also known as payout percentages, in the 90% or higher range is considered a nice number for players. Higher payout percentages offer players a better chance at a winning session when playing video slots.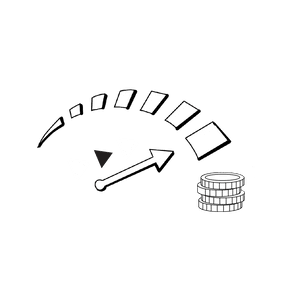 Most slot players have dreamed of winning it big when playing slot machines. While many play at lower limits, some ramp up the action even more and play at some high-limit slots. As the name implies, these games feature larger limits than traditional slots generally found on the casino floor. Slot players will find these games often come with higher payouts and jackpots, especially when maxing out the bet on each spin of the reels. For some slot fun, and if your bankroll can afford it, head to the high-limit slot area or even at some higher-bet online games for some fun spinning those reels. Hopefully, a nice reward awaits. Keep reading to find out more about high-limit slots and what goes into playing these games. What are high-limit slots? Those who enjoy playing slot games in a casino will easily recognize many of the games and titles that can also be found at higher limits. The games may not vary too much from other slots found in the casino. The minimum and maximum bets, however, will be much higher than traditional slots which may have limits of a single penny. The games may be similar and just as simple as other slots found in a casino or online, but they'll require a larger bankroll to play for a long time. The good news is that these games often pay out larger rewards for players as well as big jackpots for those who get really lucky. Many casinos make sure that these machines pay out in higher percentages to keep players at these higher limits. Playing at higher limits can also come with premium service at a live casino. Online casinos also offer players a chance to play at bigger stakes as well. Hitting it big on that laptop, tablet, or mobile phone can then come with some extra credits when those reels align just right. Playing some high-limit slots can make for a fun gaming experience for those who can afford a few extra bucks in the process. Here are just a few things to remember about these games: Higher betting limits Bigger payouts to players Premium casino service for players High limit slots are also available at online casinos Where to play high-limit slots Many casinos around the globe offer high-limit slots, from Macau and Monte Carlo to Las Vegas and Atlantic City. Those looking to jump in the action at higher stakes will have numerous opportunities. Even smaller casinos often have some machines with higher limits than the others typically found on the gaming floor. And while online casinos and social gaming sites allow players to play at lower limits than can often be found in a traditional brick-and-mortar casino, higher limits can also be found when playing slots online. Many games allow players to easily adjust their bets and that includes going up to the max bet. In a casino, some higher-limit slots can be found occasionally on the traditional gaming floor, but there is also usually a designated high-limit slot area. These may even be referred to as the VIP area or by some other special name. Casinos often work to keep these areas exclusive and they often come with expanded services such as their own bars and sometimes even other perks like meals. Players may find that these rooms are considerably quieter than the main gaming floor. There are fewer people playing so there is less noise from other slots and table games. In Las Vegas, some of the higher-end Strip casinos may be the best place to head for high-limit slots. The Venetian and sister property Palazzo regularly earns high marks for the properties' VIP high limit area. Players can expect high-end cocktails and quick service. The property even features ultra-private rooms for those playing at even higher limits. Some other popular and elegant casinos also rank well with high-limit players. Some of those include: Cosmopolitan Wynn Bellagio Aria Green Valley Ranch M Resort MGM Grand Some off-Strip properties offer some nice high-limit areas as well. Players heading to Sin City have numerous options when hitting the higher-limit games. However, the same can be said for other areas. Atlantic City properties like Borgata, Golden Nugget, and Ocean Resort also offer some nice options. The Seminole Hard Rock casinos in Florida (and one soon coming to Vegas with the redevelopment of the Mirage) also have a big slot gaming scene including at higher limits. Beyond these, numerous other great casinos around the world offer higher-limit slots as well. Players looking to go a little higher when spinning some reels won't lack for places to check out. What are the stakes at high-limit slots? The limits a player can bet on at higher stakes slots will depend on the property or online casino. "High limit" may differ by casino and location as well. Obviously what qualifies as a high limit for one player may not be the same for another. However, "high limits" may generally refer to spins in the $5-$10 range. Those can go even higher, but those are around the minimum bets per spin depending on the property. The Venetian, for example, may feature games in the $10 per spin range in the high limit area, but most are around $20 per spin or higher. The Venetian offers even more private rooms for those looking to bet at the $100 per spin level. Those looking for even bigger action will find limits as high as the $2,000 per spin range. This generally goes for some of the other major casinos that go after those looking to play for big money. Chances are if you can dream up a number and have the bankroll, there's a casino that will also allow you to play at those limits. As noted below, if you do play at these levels it's important to take advantage of any comps and rewards that come your way. But don't play just to accrue those comps and reward points. That could be a VERY expensive hotel room or meal if you're betting thousands and thousands of dollars just to get there. High limit slot strategy Like other slots, even high-limit games come with a house advantage. However, there are some things to remember when playing. Some of these actually go for players of all limits. The first is to make sure that you can afford to lose at higher limits. Slot play should be for entertainment and make sure you have the bankroll to play at those levels. Another thing to remember is not to get in too big of a hurry. Take a load off and take it easy when you grab a seat at a slot machine. Spinning the reels as quickly as possible may turn that slot machine trip into a quick loser. A slow approach can make for a better trip and make your bankroll last longer. Order a drink or chit-chat with friends in between spins. There's no need to get in a hurry. That also includes staying at one machine. Not winning at those higher limits? Maybe it's time to switch machines and find another game that interests you more. There's no reason to continue throwing good money after bad. Perhaps the entire session is turning into a loser? Maybe take a walk or head back to the hotel room. Perhaps it's time to even take advantage of some great casino restaurants and grab a bite to eat. The slot machines will still be there later and a more positive slot machine session might be back in the picture now. Another great idea to consider when playing in a high-limit slot area is the amount of money that a casino pays back to players. This concept of the amount paid back on certain games is known as the Payout Percentage or RTP (meaning return to player). A higher RTP means a casino or online gaming site pays out more of the coin-in (also known as credits) to players. This works in a player's favor no matter what limits, but higher RTP for high-limit slots is common, thus your chances of winning may be better on these games. However, it's important to remember not to play above your own personal bankroll level. Pick your favorite online free slot games from Jackpot Party and play for fun: Some high-limit slots may see payout percentages higher than 95 percent. These percentages can often be found easily online and players can also often find the payouts of individual games as well. Checking these numbers out is a good slot strategy when heading to a casino for some slot play. If you're playing at higher limits, you might as well do some research and give yourself the best chance to win. Another important thing to remember is to join the casino's rewards club. This often comes with free play as well as the ability to accrue comps at the property that can include free hotel stays, meals, and other rewards. Joining the club maybe even more important for high-limit players. The higher games will garner points quicker because most casinos base your rewards on how much you play. This gives you a chance at some nicer comps and prizes as you play. If higher-limit slots are what you're interested in playing, you might as well earn some nice prizes and rewards along the way. Take advantage of this nice extra. In review, here's a look at some strategies to remember: Take it slow – Don't play too fast, helping to make that bankroll last longer. Bankroll – Make sure your money is meant for entertainment and you can afford to lose it. Switch it up – Don't be afraid to switch machines if one isn't paying off. Drop down – If things aren't going well, consider moving to lower-stakes games. Join the club – Take advantage of casino comps by joining the rewards club and using that player's card. Plan ahead – Finding properties with the best payout percentages may help players find the best place for a shot at winning. High-limit slot jackpots All slot players have dreamed of a jackpot at one point. Some big wins are certainly fun, but scoring that life-changing jackpot is fun to dream about even if it's still pretty unlikely. Players jumping in the high limit slot action will still be finding bigger payouts just because they're playing at such bigger bet levels per spin. As noted above, higher-limit games also tend to have higher payout percentages, meaning a better opportunity to score some wins along the way. Those looking for a shot at some Minor, Major, or Grand jackpot will often find much bigger payouts on a higher-limit game. However, it's important to remember that a high-limit slot game is still a slot. The casino has a built-in advantage and players will generally lose in the long run. Slot machines are meant for entertainment and even at higher limits players face some tough odds. Take those positive spins and book a winning session when they come your way. Some nice casino vibes are always nice. Hit a Major prize? It's OK to put some of that cash in your pocket or bank some back into your account if playing online. There's no sense in throwing all those winnings back into a game hoping for an even bigger score. How long do you play high-limit slots before you win? As even high-limit slots are so similar to normal slots in terms of gameplay. That all depends on the Random Number Generator (RNG) within the game that actually determines a winner. For those who can afford to play at these levels, however, playing the max bet may offer the chance to cash in for even more when you do hit it big. Many games pay considerably more on the pay table when betting the max. But don't feel you have to do this if it's going to eat into your bankroll too much and don't be scared of dropping down in limit if needed to fit more comfortably within your bankroll. Slots are meant to be fun and it's not fun losing more money than you might feel comfortable spending on entertainment. In the meantime, good luck, and here's to catching a big win! 6 – Conclusion High-limit slots are slot machine games that generally feature limits that are higher than one might find on the normal casino gaming floor. These cost more to play but can also pay out more along the way. Casinos usually offer special VIP areas for high-limit players and that can also include some nice comps and extras for players who spin the reels at these levels. Higher-limit games also often feature higher payout percentages, which can offer a higher chance of winning sessions. Most casinos offer some kind of high-limit play and the nicer Las Vegas Strip properties go out of their way to cater to these players. Those playing higher limits should still plan to play with a bankroll they are willing to lose as part of their entertainment budget. It's important to remember that the house or online casino has an edge, but winning sessions at the slots is possible. Have fun and hopefully a win is in the works. 7 – FAQ What are high limit slots? High-limit slots are slot machine games that have higher minimum and maximum bets than traditional slots, often found in a separate VIP area of the casino, and offer the potential for larger payouts and jackpots. Where can I play high limit slots? Many casinos around the world offer high-limit slots, including on the traditional gaming floor or in a designated VIP area. Online casinos also offer higher-limit games. Some of the best places to play high-limit slots include Las Vegas Strip casinos like The Venetian, Palazzo, Cosmopolitan, Wynn, Bellagio, and Aria, as well as off-Strip properties and other casinos around the world. What are the stakes at high-limit slots? The limits a player can bet on at higher stakes slots depend on the property or online casino, but high limits typically refer to spins in the $5-$10 range or higher, with some limits as high as $2,000 per spin. What is the strategy for playing high-limit slots? Players should make sure they can afford to lose at higher limits, take it slow to make their bankroll last longer, switch machines if one isn't paying off, drop down to lower-stakes games if things aren't going well, join the casino's rewards club to take advantage of comps, and find properties with the best payout percentages to improve their chances of winning. What are high-limit slot jackpots? High-limit slots offer the potential for bigger payouts and jackpots than traditional slots, with some games featuring Minor, Major, or Grand jackpots. However, it's important to remember that the casino has a built-in advantage, and players should approach slot machines as entertainment and book a winning session when they come. Are high-limit slots worth playing? Playing high-limit slots can be a fun gaming experience for those who can afford it and are willing to play with a bankroll they are willing to lose. While the house always has an advantage, higher-limit games can offer the potential for bigger payouts and jackpots, and finding games with higher payout percentages can improve a player's chances of winning.