For many players, there's nothing like seeing those reels line up just right to complete winning combinations. And whether playing in a real-live casino right on the Vegas Strip or for free in an online environment like at Jackpot Party, multipliers can play a huge role in how much players win when some of the best symbols land on the reels.
These rewarding opportunities come with some big dividends and hopefully fill your credit bank with some nice winnings along the way as well.
Keep reading this guide for a look at how multipliers work as well for some opportunities that arise on a slot where these winning opportunities can be ramped up even more.
What are Multipliers?
Racking up some nice winning totals is the whole point of playing a slot and everyone hopes to be a winner. Seeing some bucks hit that player bank offers a chance at a nice session. Multipliers can be a big part of making that happen. But what exactly is a multiplier on a slot?
Multipliers are special rewards that "multiply" a player's wager a certain amount to help make those spins even more valuable. These are usually expressed in terms of 2x, 3x, 4x, and so on.
For example, a player wagering five credits and hitting a symbol or combination for a 2x multiplier will at least collect 10 credits for that spin. Someone wagering four credits will cash in for 20 credits if they happen to find a 5x multiplier.
It seems pretty simple, but slots offer a number of opportunities to cash in via multipliers depending on the game. Some major payouts may pay out in multiples even much higher than those listed above – including those allowing for some mega payouts..
How Do Multipliers Work on a Slot?
So now that you know what a multiplier is, it's important to know some of the times a player will see these payout chances on a slot machine. It's also important to remember that this feature on a slot functions the same whether playing a real money game in a casino or on your mobile phone or tablet device via a free-to-play gaming app like Jackpot Party.
Multipliers simply offer a way to win a certain multiple of a player's bet. These can also register several winning combinations and multipliers on a single spin, depending on how successful that individual spin is. When this occurs, you'll be paid out for each winning combination, meaning the result of each multiplier pays off in a nice way.
A lower winning combination may see a player rewarded with a simple 2x, 3x, or 4x multiplier. These are some of the common payouts in a game's base play. However, some of the stronger possibilities on a slot's payline may dish out even heftier sums with multipliers like 1,000, 2,000, or 10,000 times a player's wager.
Finding some of those big multipliers can be key to booking a winning session on a slot machine or on an online slot platform.
Circumstances That Feature Bigger Multipliers
Today's modern slots offer plenty of bonus features beyond simply watching for key symbols to line up across the paylines. There are unique special effects, extras, and bonus rounds on most games that offer even more ways to win.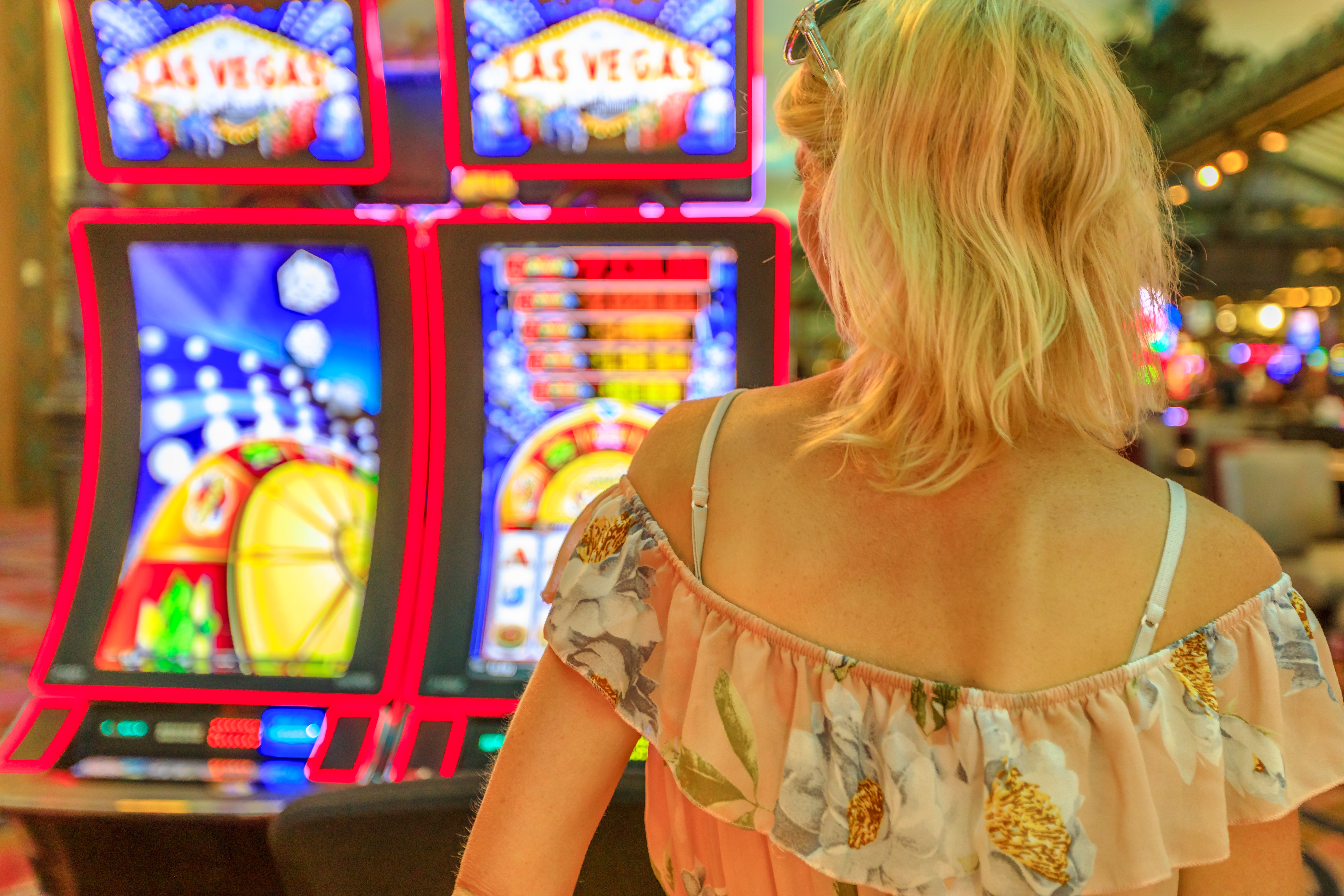 Some bigger multipliers are often part of these opportunities. Here's a look at some common ways that you may see multipliers show up on a slot as well as some of those key bonus features that offer a chance at even bigger payouts.
Normal Spin/Base Play – Sometimes just connecting more of the common symbols, such as playing card suits found on many slots, will pay out some of the smaller multipliers such as 2x or 3x. However, these smaller payouts may not be enough to make for a profitable spin depending on how much a player has wagered on the spin. You can also cash in for more than one winning combination and possible multipliers on a single spin.

More Coins Per Line – Those who wager more credits/coins per line have the chance at higher payouts when rewarded via multiplier because they pay out a certain number based on the amount wagered. A person wagering four credits who finds a 5x multiplier will earn a 20-credit payout.

Big Combinations – In most slots, some symbols are more valuable than others. Linking combinations of these symbols often feature bigger multipliers than what you might experience with lower-valued symbols. For example, cottages are more sought after in the Little Red Riding Hood-themed game Lil' Red. Finding a combination of five of these symbols will send you a 20x multiplier, but also trigger a nice 20 free spins. The free spins offer even more opportunities to find some big winning multipliers.

Key Symbols – In some games, certain games offer larger payouts just for landing major symbols on the reels. For example, in the game Dancin' Drums the drums serve as scatters. When these show up you have a chance at a 44x payout, quite a score for sure, and much larger than the more common symbols found on the reels.

Wild Multipliers – Some wilds may offer a multiplier when they appear in some games. These also connect more winning combinations by substituting for other symbols on the reels, allowing for even more chances to rack up some multipliers and see that player bank grow.

Free Spins and Bonus Games – These can be some of the most fun when paying a slot and often reward players with some major payouts via even larger multipliers than might be found on the main game. Some of the higher multipliers in the main game may also be even more likely to show up during free spins.
When dropping a few bucks in a slot at a casino or playing online at platforms like Jackpot Party, seeing plenty of those multipliers is the key to success. Play it right and simply multiply those winnings.
Decide on your favorite and experience our thrilling slots below:




Click here to explore all of our free slots.
Frequently Asked Questions
What are multipliers in a slot game?
These are rewards that multiply a player's wager when linking key combinations on the reels or finding key winning symbols. Multipliers help you accrue more winnings and add to your player's bank as you play. These apply to games in casinos or even when playing online for free.
How valuable can multipliers be when playing?
Many more common symbols pay out at smaller multipliers from 2x to 5x. However, finding combinations of the less common symbols usually comes with even higher multipliers such as 50x and 100x. Some games may offer payouts of even 1000x or more.
Are there times when multipliers are likely to pay more?
Look for valuable symbols, scatters, wilds, and other symbols. Bonus games and free spins may also offer players a chance at even bigger multipliers. During these games, bigger multipliers may even show up more often than during the base game.