GOLD FISH FEEDING TIME TREASURE SLOT MACHINE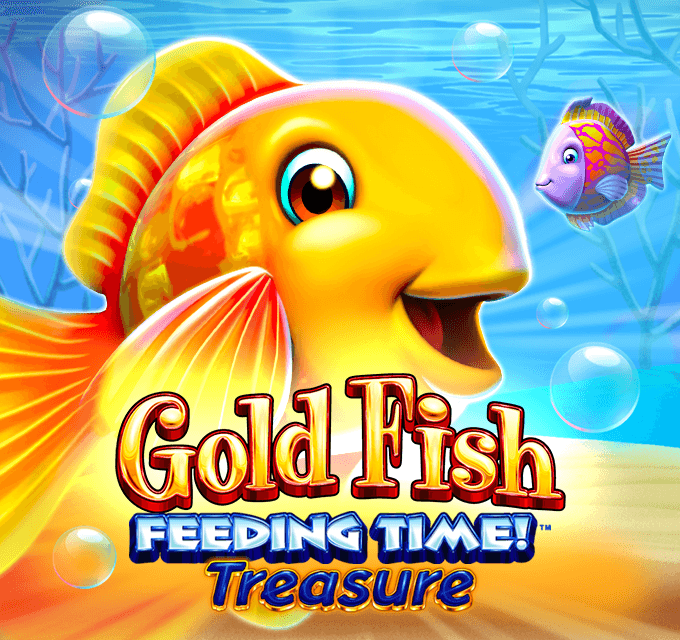 GET TO KNOW GOLD FISH FEEDING TIME TREASURE SLOT GAME
It's time to go fishing again with this sequel to the popular original With Gold Fish Feeding Time Treasure, you'll have the chance to log some big wins in this undersea adventure. The slot features a fitting background or a tropical fish aquarium or maybe just a view of the world beneath the ocean surface, complete with coral and bubbles rising to the surface. The smooth jazz music only adds to the tropical vibrations and laid-back slot approach.
Each spin of the reels brings about some icons featuring fish and other sea creatures including different colored fish, turtles, plants, fish net, fish food, and more. A treasure chest serves as the wild symbol and the gold, red, and green fish offer a chance at some nice payouts. The treasure chests can appear on two rows and can be used in place of other symbols (excluding the red, gold, and green fish, which serves as the scatter symbols), which offers the chance at some nice winnings. The "Feeding Time" payouts work to your favor when those fish food icons show up on the reels at just the right time.
HOW TO PLAY GOLD FISH FEEDING TIME TREASURE SLOTS
5
CHOOSE "MAX BET" TO QUALIFY FOR JACKPOT
BONUSES AND GAME FEATURES
Fans of bonus games are in luck with Gold Fish Feeding Time. When those scatter symbols land on the reels, Gold Fish fisherman are in store for quite a nice catch. Those corresponding fish in the bowls at the top of the slot continue to grow in size as the fish starters show up. Those tiny bowls eventually become too small and break open, triggering a Fish Bonus for that colored fish and some free spins.
The bonus can reward from six to 25 free spins depending on the color of fish that shows up and breaks its bowl. There's even more to this bonus as well. Coins are revealed at the top of the reels during free spins and display a multiplier on either side. As you spin, these coins are flipped and offer the chance to score bonus payouts including 1x, 8x, 10x, 15x, 25x, 30x, or 40x. Two to four free spins can also show up on these coins as well as other rewards.