Walk into almost any casino and you'll quickly notice that slot machines are the most popular gambling options on the property. Many major casinos offer thousands of these high-tech computerized games for players to choose from.
This wasn't always the case, and slots are a fairly recent phenomenon when it comes to the history of casino games. Some games, such as roulette and blackjack, trace their roots back centuries. But slot machines were created in the United States less than 200 years ago.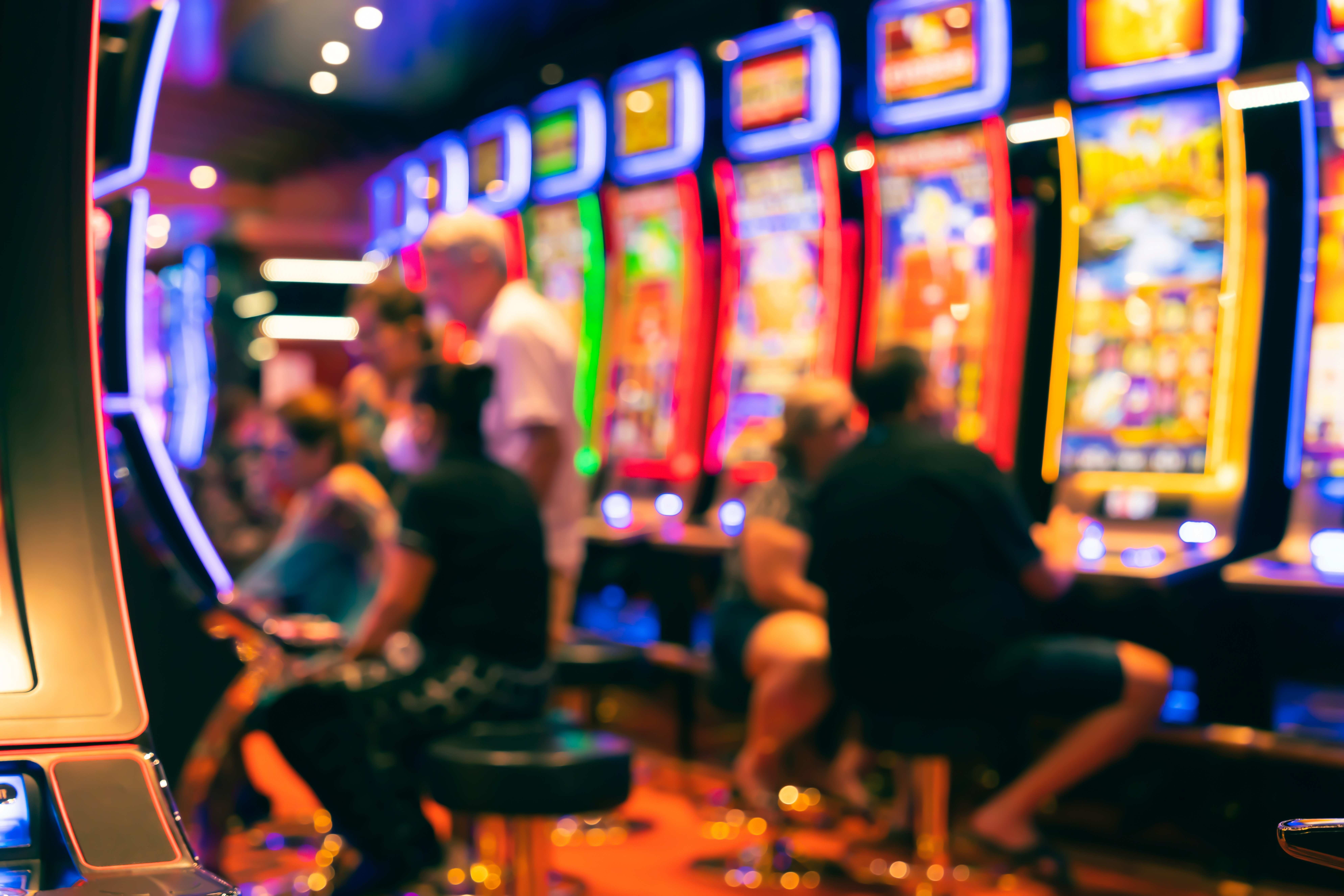 Keep reading to learn the complete history of slot machines.
1 – Forerunners to Slot Machines
A uniquely American invention, one slot machine forerunner came out of Brooklyn, New York. A firm named Sittman and Pitt of Brooklyn patented a gambling machine in 1891 that featured five drums showing 50 playing card faces. This machine was based on poker and gained a degree of popularity with bars around the Big Apple hosting the games.
Players dropped a nickel in the machines and pulled a lever. Like a traditional slot machine, the reels and the player hoped for a nice poker hand. However, unlike modern slots, there was no direct payout from the machine itself.
Winning players might earn a free beer for a big pair and higher hands might even pay out more, such as a box of cigars for a royal flush. However, what a player could win was completely up to the bar that hosted the game. Even during those times, there was always a house edge because there were only 50 cards. The 10♠ and J♥ were removed, making it more difficult to make bigger hands.
The poker-based play and results proved to be the downfall of the Sittman and Pitt machine. Because of so many possible winning combinations, there was no feasible way to make a machine that featured automatic payouts. As a result, players often had to rely on bartenders or establishment owners to distribute their winnings manually, which led to inefficiencies and inconsistencies in payouts.
The sheer popularity of coin-based entertainment also proved to be popular during this time. Vending machines dispensing holy water, invented by mathematician and engineer Hero of Alexandria, dated back to 1 A.D. in Roman Egypt. A person visiting a temple could insert a coin and the machine would dispense a certain amount of the purifying liquid, making sure that the water would last longer for more Romans.
By the 17th Century, vending machines were found throughout the UK. These machines offered players a chance to win tobacco and snuff. The popularity of vending machines would continue in the coming years, eventually offering cigarettes, sodas, snacks, and other items for sale after dropping some coins (and eventually paper currency) into a machine.
In the 1890s and 1900s, penny arcades became popular entertainment options as well. As the name implies, players could see short movie-like clips, have their fortune read, play non-electrical pinball, and other options. They also eventually included early slot machines, which were often referred to as fruit machines at the time.

Penny arcades enjoyed tremendous success and popped up in nearly every town, small and large, across the United States," AmericanAntiquities.com notes. "The most successful and profitable game was the fruit machine, or as we call it today, the one-armed bandit, which at one time or another was once banned almost everywhere.

As penny arcades became more popular, slot machines quickly joined the coin-operated entertainment. Decades later, they are still extremely popular.
2 – The First Slot Machines
Eventually, someone would work to perfect a machine that featured coin play, spinning reels with symbols, and automatic payouts. In 1887, San Francisco's Charles Fey became the man to make all that happen. The German immigrant created the Liberty Bell, the first real slot machine, which he mass-produced and featured three vertical reels.
The term "slot machine" also came into the lexicon because of his invention. Players inserted a nickel into a "slot" on the machine to initiate the reels. Just 29 years old, the mechanic built a machine that would eventually dominate the gaming industry.
Liberty Bells were the first machines to offer automatic payouts, rewarding winners with a nice jackpot in nickels. Certain combinations could also reward players with free cigars or drinks. This was a bit of a precursor to today's "comp" system found in most casinos.
Those original machines featured three reels and symbols:
fruit

bells

playing card symbols

horseshoes

stars
Many of these symbols can still be seen on today's slots as well, more than a century later. Fey manufactured the games in his machine shop and installed the games in bars, saloons, and gambling halls around San Francisco. He reached 50/50 revenue-splitting deals with the property owners.
Those early games included some masterful engineering and craftsmanship and would eventually go on to revolutionize the gaming industry. They also became extremely popular and could be found all across the city. State officials began to take notice, apparently, and led to some changes in gaming laws.

Little could slow down San Francisco's growing slot industry, not even the catastrophic 1906 earthquake until a 1909 law made slots unambiguously illegal," author David Schwartz notes in his book Roll the Bones: The History of Gambling. "By then, city authorities had gotten nearly $200,000 each year in taxes on the city's 3,200 slots.

Despite that, slots continued to flourish in a "gray area" with the fruit on the machines representing gum flavors. However, winners could still receive cash payouts. A bit of "creativity" could also help, as the country still retained a bit of the "wild west" mentality.

A friendly payoff to the local police or judge almost always guaranteed that the slot rite operator could place machines in public places with little fear of official interference," Schwartz adds. "Cheating, theft, and hijacking by criminal gangs were the biggest obstacles operators faced.

Mechanical improvements eventually made cheating and theft less of a concern, and many operators began providing a cut of the profits as "protection" to avoid potential hijackings. Despite the popularity of his machines, however, Fey still had limited production capabilities in his machine shop and couldn't meet demand. Despite his slots' success, he couldn't expand beyond California.
That's where Chicago's Stephen Harper Mills stepped in. In 1907 his Mills Novelty Company began manufacturing his machines. These games featured additional fruit symbols and also featured black bar icons that are even still seen today. These "Bell-Fruit-Gum machines" initially awarded winners with chewing gum as a way to get around restrictions on some of the recent bans on gambling. However, savvy bar owners would often simply pay winners in cash.
Those gum payouts are believed to be a unique part of slot machine history. Many experts believe the symbol was actually originally a piece of chewing gum from the Mills Novelty Company. But when those gum payouts went away, the logo was changed into the bar logo still seen on some modern slots.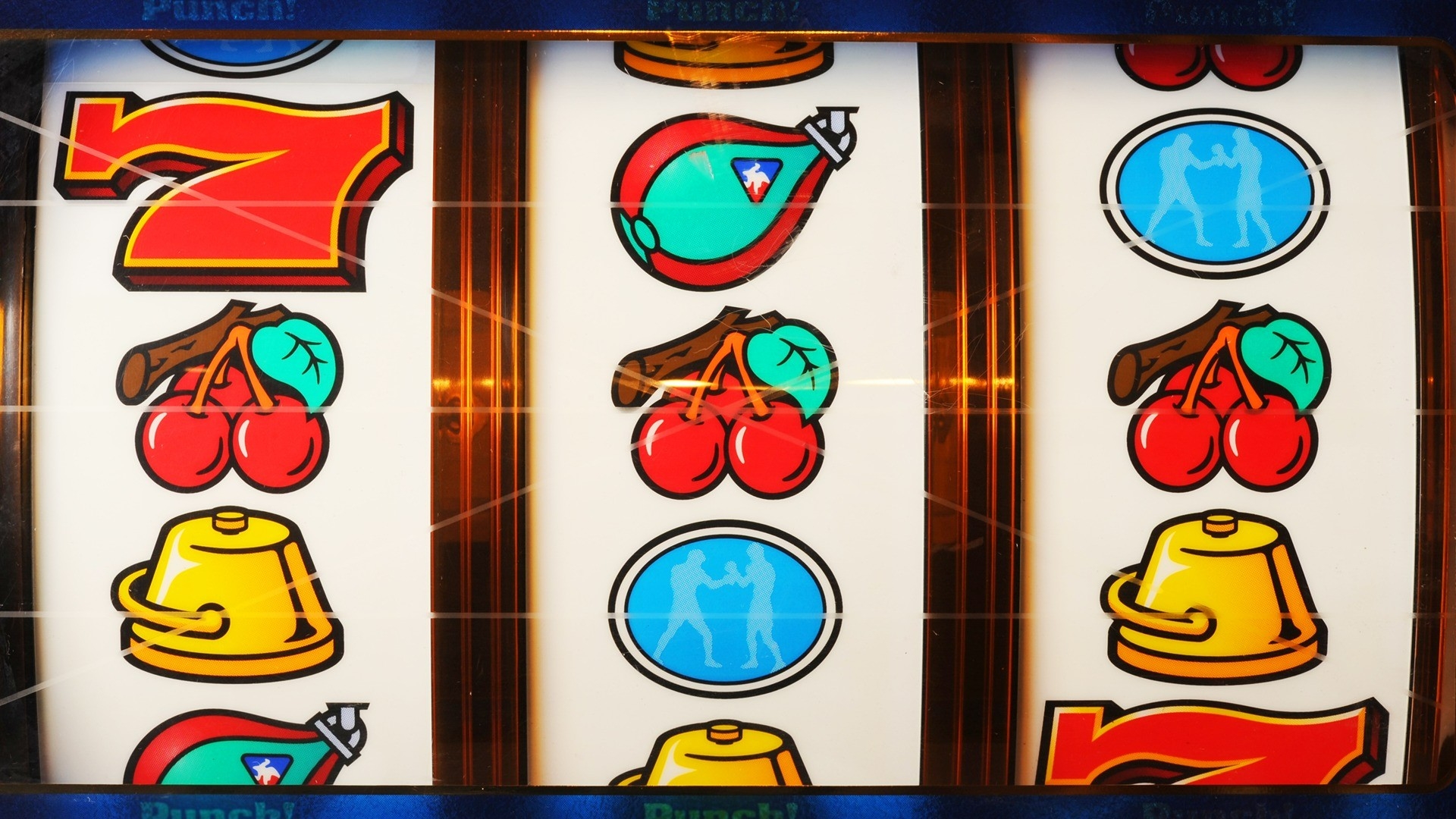 Slot machines continued to flourish up to 1910 and Mills helped locate them in locations around the country. However, the burgeoning industry faced some headwinds. Government officials sought to regulate and in some cases outright ban, slot machines and other forms of casino gaming as well. Despite those efforts, gamblers continued to embrace slots – whether legal or not.
3 – Expansion and Growth
By the 1950s, Nevada was the only state in the U.S. offering legal casino gaming. A slot player might have to travel to Las Vegas to play some of their favorite games. These years saw considerable growth in the city, which had only 44,600 residents but more than eight million visitors each year. In 1954, the city saw gamblers dropping $200 million into Sin City casinos.
In the 1950s, gamblers could head to properties like the Silver Slipper, the Desert Inn, Binion's Horseshoe, the Sands, Golden Nugget, the Showboat, Riviera, and others. Slot machines became a bigger and bigger part of the Vegas casino business and this period also saw some major advancement in the games. Some of those that came in the 1950s and '60s included:
multi-game payouts

four-reel machines

Multiple paylines

electromechanical games
The early multi-game payout machines were a bit different than what slot players see today. In essence, three games were attached together. A gambler would insert a coin in each machine and be capable of winning on each machine individually or when three bars showed up on the paylines in any of the three machines.
Because of their size, the slots were often referred to as "monsters" or "Frankensteins" and ultimately weren't very popular. These games eventually faded away, but at least served as a precursor to other multi-payout games that would come on the market later and prove to be much more popular with players.
Adding more reels and paylines offered casino goers more entertainment value and more ways to win. Mechanical reels were also being replaced by electromechanical games. Bally Manufacturing started the trend in 1963 with the first fully electromechanical slot machine. That original game was called Money Honey and brought about a major transformation in slot production.

Like Henry Ford's Model T, this three-reel electromechanical slot machine broke new ground, forever changing the landscape of the gaming industry," the company notes on its website. "The two innovations that the game brought to the casino industry were its reliable electronically controlled construction and the incorporation of a 'bottomless' motor-driven payout hopper capable of automatic payouts of up to 500 coins without the use of an attendant. For the next 12 years, Money Honey in its many variations would become the flagship game of Bally Manufacturing's slot machine division.

Honey Money became such a hit that other slot machine manufacturers began debuting their own electronic games. This also meant that the lever traditionally used to spin mechanical reels became more of a symbolic device than a real part of setting those reels in motion. But the electromagnetic reels sped up the action, added excitement, and also created a more random game.
Multiple coin games were also introduced and grew in popularity throughout the '60s and '70s. Players could score even bigger wins (and potentially losses) by wagering more coins. Progressive jackpots were also added during this period and both of these features remain key parts of slot machines still today.
Choose and have a blast with our captivating slots featured below:



Click here to explore all of our free slots.
4 – Growing Popularity in the 21st Century
 As manufacturers continued to innovate, slots became even more popular – eventually leading to the high-tech games players find today. The first video slot hit the market in 1963 with the debut of a game called Automatic Blackjack. While that game wasn't technically a slot, the technology was also included in slot machines as well.
The games weren't particularly popular but the video poker version attracted plenty of attention in the '70s and '80s. That would help lead to more video slots in the coming year and they eventually gained a foothold and took up more and more casino space. The first progressive jackpot slot also debuted in Nevada.

IGT's wide-area progressives combined the instant gratification of slots with the life-changing jackpots of lotteries – a heady combination unimaginable when the first slots were crafted," Schwartz writed in Roll the Bones.

By the 1990s video slots were taking over more of the industry and the first multi-screen game in 1996. Players began seeing the use of more technology that Charles Fey probably could have never imagined. More games featured higher-quality video, sound systems, touch screens, card readers to track player reward card points, and more. Random number generators were also introduced to make sure each spin of the reels was guaranteed a completely random event.
The 2000s saw coin-operated machines fade away as machines began allowing players to easily insert paper currency instead. Machines could also pay out in casino vouchers instead of slot tokens, which could also be used to insert into other machines.
The multimedia aspects of slots really ramped up beginning in the 2000s. High-definition screens and sound became more prevalent as did various screen sizes and types. Slot developers began experimenting with skill-based games as well to try and appeal to younger players more used to playing video games than slots.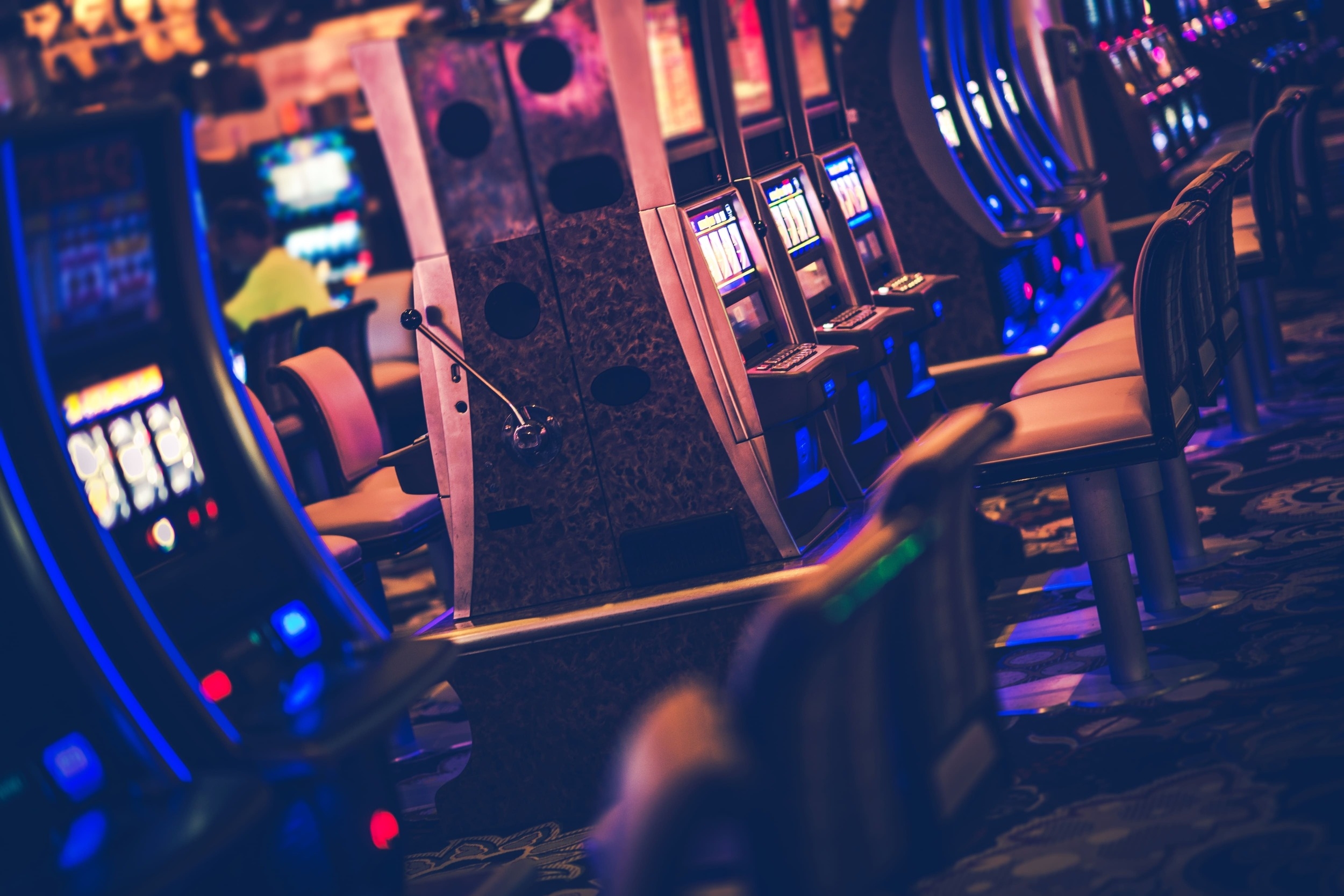 More themes began being used as well to appeal to a wide range of players – from pop culture to mythology to narrative stories and more. The last few decades were a real period of growth for the industry and slot machines became by far the most popular form of casino gaming.
5 – The Rise of Online Slots
With the growth of the Internet in the 1990s, some companies envisioned players being able to play slots and other casino games right from their own computers. InterCasino became the first online casino when it launched in 1994. More quickly followed, allowing players around the world to play slots without heading to a brick-and-mortar casino.
These games certainly didn't have all the bells and whistles seen in today's games. They featured basic design and gameplay, but showed the possibilities of playing online. The games began to grow in features and possibilities in the coming years.
When mobile gaming grew in popularity throughout the 2010s, more operators began ramping up online slot offerings for players to check out. Users could actually play for real money right on their mobile phones or tablet devices.
Social gaming sites offering slot play for free, such as Jackpot Party, also became much more popular. Players can check out some entertaining slots right on their phones without spending a dime of their own money. Some enjoy playing these games more than actually visiting a real casino and playing for real money.
6 – Conclusion
As technology continues to advance, slot manufacturers continue advancing their own games as well. Slots have come a long way from those early games of Charles Fey and Mills Novelty Company.
Players now find modern technological games with seemingly something for every interest and bankroll. The entire industry reached a total value of $8.5 billion in 2021 and is expected to climb to $20.1 billion by 2028, according to a report by Branded Essence Research.
There seems to be no slowing the popularity of slot machines, both in a live casino and online. Players simply love those spinning reels, lights, sound, and the chance to win some big bucks.