Most players heading to a casino are just looking for a few hours of fun. Perhaps a win will come their way, perhaps not. Some time at a favorite slot machine can be a nice way to relax, spend some time with friends, and get away from the daily grind.
Occasionally some slot play may also come with some controversy, from a missed jackpot to some creative cheating to slot machines in video games that just might appeal to kids. When money and possible winnings are involved, it's not unlikely that some interesting scenarios and crazy situations may develop when spinning some slot machine reels.
Keep reading to learn more about some of the gambling world's crazy slot machine controversies.
1 – Master Manipulator
Many slot players dream of finding a nice stroke of luck and seeing a sizable jackpot show up on their favorite game. Tommy Glenn Carmichael skipped the luck part of that equation and found other ways to make that happen – he cheated.
Carmichael not only stole from casino slot machines for two decades through the '80s and '90s, but also invented some of the devices that other cheats would go on to utilize for years. These could be used to trick a machine into paying out slot tokens. His "monkey's paw" featured a wire inserted through the machine's payout chute. This would trip the game's microswitch and trigger a jackpot.
Later, Carmichael moved on to a "light wand," which could "blind" the machine's sensor and produce a winning "spin." Carmichael was collecting thousands of dollars a day, but his luck ran out in 2001. The FBI arrested Carmichael and he later served almost a year in prison, received three years probation, and was also banned from entering a casino.
Even after serving time in prison and despite advances in slot technology, Carmichael was confident about his skills at ripping off casinos.
He told the Los Angeles Times in 2003:

"Give me a slot machine and I'll beat it."

2 – Tough Time for a Slot YouTuber
When not actually playing slot machines themselves, apparently many gamblers simply enjoy watching others play. Showing some slot play, and hopefully some winnings in the process, has become quite a cottage industry for some. A quick search on YouTube will yield numerous videos of casino players testing their luck.
None of those are bigger than Brian Christopher. Among his social media channels, the slot sensation has more than one million followers and his slot video generates hundreds of thousands of views. The channel has become his full-time job involving working 10-12 hours a day and employing a small team to help produce his channel. The enterprise looked to be in jeopardy just a few years ago. In June of 2018, however, he received a series of emails outlining how his channel violated the site's terms of service.
According to Forbes, one email even said his channel violated rules for featuring "violent or dangerous acts that have an inherent risk of serious physical harm or death." His account was ultimately suspended and hundreds of videos were seemingly gone. His platform – and his means of earning a living – disappeared overnight.
Just two years into the venture, it suddenly looked like it might be "show over" for the Biran Christopher Slots channel. Other slot channels reported similar suspensions.
"It was like a stab in the back," Christopher told Forbes. "I devoted my entire life to YouTube. I gave them 1,100 videos and made them a lot of money. For them to turn around and shut me down with zero explanation hurts."
Christopher appealed the ruling but quickly received a denial. Despite that, his channels returned shortly afterward. YouTube contacted him and noted that after a review, company officials determined the content didn't in fact violate company guidelines.
Other slot platforms also returned as well. This may not have been like hitting a seven-figure jackpot, but had to be quite a sigh of relief. Christopher's platform has only grown since then and he now even has a deal for his own slot section at The Plaza in Las Vegas, where fans check out some of his favorite games.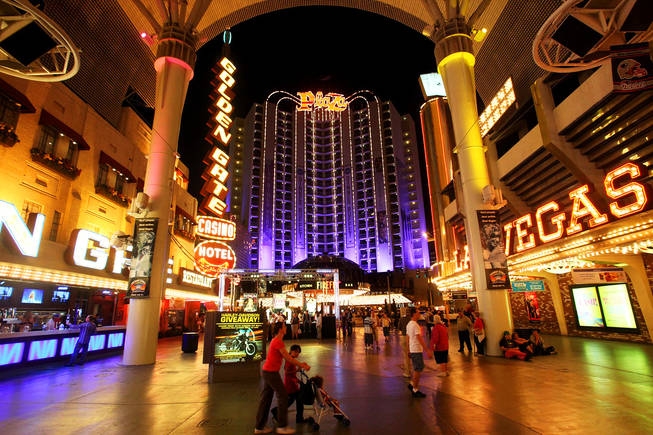 3 – Slot Jackpot Goes Missing in Action
No one likes when the rug gets pulled out from under them – or a jackpot. But the case of slot machine errors accidentally triggering jackpots is nothing new. These scenarios seem to make headlines every few years, leaving these would-be jackpot winners a bit miffed and thinking "if only …"
That was the case in 2016 for Katrina Bookman of Queens, New York. The single mother of four seemed to have hit the jackpot of a lifetime at the Resorts World Casino in New York City.
The machine showed Bookman winning an astronomical amount, noting on the screen:

"Printing cash ticket. $42,949,672.76."

This would have been a record-setting jackpot if only the unfortunate slot player had been able to cash in. That, however, didn't happen. Casino officials informed Bookman the following day that the message was the result of a game malfunction.
That assertion was confirmed by the New York State Gaming Commission, noting that the Sphinx Wild machine she'd been playing only had a maximum payout of $6,500. Adding insult to injury, the commission also ruled Bookman really should have won only $2.25.
Instead of an eight-figure payday, the property awarded Bookman the two bucks and offered her a steak dinner. Apparently, Bookman wasn;t in the mood for a nice filet mignon.
"You offer me a steak dinner?" Bookman told the New York Daily News. "I feel like they did me real dirty."
4 – An Inside Job
Sometimes the lure of seeing those winnings hit a slot machine bank prove to be just too alluring even for those meant to ensure a fair game. This obviously presents a bit of a black eye for gaming regulators, but that was the case for Ron Harris in the 1990s.
As a software engineer for the Nevada Gaming Control Board, Harris actually designed programs to help prevent cheating. But the promise of riches must have proven too much for the gaming official and he eventually hatched a plan to score some jackpots of his own.
"Harris surreptitiously coded a hidden software switch – tripped by inserting coins in a predetermined sequence – that would trigger cash jackpots," CNN noted. "After retooling more than 30 machines, Harris and accomplices made the rounds, walking away with hundreds of thousands of dollars."
The setup must have seemed like a foolproof plan. Varying people cashed in on the slots at different times. Harris wasn't even present when the wins played out. But apparently, he might not have chosen the best cohorts for his plans.
After being arrested for rigging a keno game in Atlantic City, one of his partners squealed and in 1998 Harris received seven years in prison. This deep inside job may have paid off in the short term but ultimately sent this slot programmer to the slammer for quite a while. This situation is anything but a jackpot.
5 – Video Game Gambling
There's been quite a debate in recent years about the ethics of slot machines being featured in video games that might be played by minors. Most believe gambling should definitely be relegated to adults, but some argue that games may be geared toward an older audience but still feature gaming.
Some of these players may still be minors and that can present a problem. The game Fallout 76 sparked controversy after its release in 2018 for these types of concerns. The game features a post-apocalyptic world where they must survive in the ruins of West Virginia. However, one aspect of the game drew plenty of criticism.
"One of the game's features is a set of slot machines located in various locations, where players can spend in-game currency to try their luck and win various prizes,"hymotion.comnotes. "However, this seemingly innocuous feature has sparked outrage among players and gambling addiction experts alike, leading to calls for its removal and warnings about the danger of introducing gambling mechanics into video games."
Since the currency within the game could also be purchased for real money, some argued that these were functioning more like real slots with minors able to legally gamble on the video game. The debate may be a lesson learned for many in the video game industry – any marketing of gambling toward minors probably isn't a good idea.
6 – Slot Theme Second Thoughts
Most players are accustomed to seeing icons as part of the slot machine, from rock bands and TV shows to cartoons and movies. Modern slots try to reach players through all sorts of themes and elements including history, mythology, culture, and much more.
Pop culture has become an even bigger part of those efforts in recent years. But two decades ago, these efforts quite viewed how they are today –  a bit of nostalgia geared toward adults who may remember some of these songs and TV shows.
As slot manufacturers began moving in this direction in the 1990s, however, not everyone was on board with the direction these gaming companies were going. Senator John McCain, head of the U.S. Senate Committee on Commerce, Science, and Technology, said in 1999 that the committee would investigate the issue. He also asked the Federal Trade Commission to assist in investigating the issue.
"Gambling industry executives say the new machines are intended to appeal not to children but to nostalgic adults," the New York Times reported. "And in any case, they add, children are not allowed to use slot machines. But in Nevada, slot machines are allowed at airports, supermarkets, convenience stores and restaurants, and critics say that children can be exposed to them there, as well as when they walk through casinos with adults. In addition, a Supreme Court decision earlier this year lifted a ban against gambling advertisements on television."
Critics argued that using images that might appeal to children was similar to the cigarette industry's Joe Camel. The Nevada Gaming Control Board even created regulations to bar slot themes based on material "'primarily"' meant for children. The board even rejected slots based on the South Park cartoon series and Spider-Man.
With some limits in place, the slot industry now appears to have threaded the needle – offering nostalgic and pop culture games while working to prevent children from gaming. Slot players can find a theme and game for just about every taste and interest.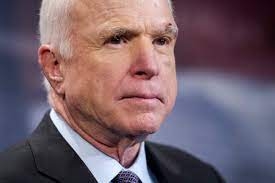 John McCain. Creator: Cliff Owen. Credit: AP
7 – Lottery or Slot Machine?
The Iowa Lottery ruffled some players in 2006 by placing thousands of "Touchplay" machines all across the state. The machines featured a touchscreen that made them appear like slot machines and were located in gas stations, restaurants, and bars.
Many critics argued that the machines were too similar to slot machines and the numbers of them around the state made it look like Iowa had seen a great expansion of gaming.
"A furor erupted in the Iowa Legislature's 2006 session after the Iowa Lottery installed 6,700 TouchPlay machines in convenience stores, restaurants, taverns and other outlets statewide," the Des Moines Register noted. "Many Iowans bitterly complained they couldn't buy a loaf of bread or a gallon of gasoline without being exposed to casino-style gambling, and legislators responded by yanking every machine throughout the state in an unprecedented move."
The issue no doubt cost the lottery quite a bit in cash and reputation. Some have argued that the incident even kept the agency from looking into alternative technological sales techniques for years to come.