Slot machines can certainly be fun and offer some nice entertainment, but most players would love to walk away as a winner. Whether playing in a casino or using a mobile phone at home, finding some winning spins on the video slot reels is always fun.

Scoring a nice jackpot or big winning session makes for a nice day at the casino or online gaming platform. Paying attention to how a player receives a payout and what the symbols mean will help when looking for a slot win. How much a machine or casino pays back to players is also important in winning some cash from a slot machine.

There are some other things to keep in mind when trying to find some wins. This article offers takes a look at all these aspects of slot play and more, guiding readers on how to collect some wins when playing video slots.

Keep reading to learn everything about winning at video slots.
1 – Plan for Your Slot Play
When heading to the casino, it's a good idea to have at least a bit of a plan. Set your limits and don't wager more than you can afford to lose simply as entertainment. Being smart can help offset major losses from getting too carried away. A few key things to remember:
Set a budget and stick to it – Trips to the ATM machine can be costly in the long run and lead to bigger than expected losses.

Don't drink too much – Overindulging in cocktails can lead to wagering more than you planned. Drink if you like but beware – excessive drinks can lead to excessive losses.

Join the rewards club – If you're going to play free slots, you might as well take advantage of casinos rewards. Comps, such as free meals, rooms, and other prizes, are based on the amount played, but don't play strictly to earn rewards. These are extras, but they are worth cashing in on.
One key part of shooing the right slot is to play within your limits. But also pick a slot that interests you and offers a chance to make your budget last longer. However, don't plan to solely stay at one machine. If you're losing, move somewhere else and try out another game.
2 – Choose a Video Slot Game that Suits You
Another important idea is to choose games and stakes that are within your range. Higher limits usually mean a slightly better payout percentage, but don't play high limits if you can't afford to. Play within your means and don't be a quarter player if you're more of a penny-per-payline player.

Staying within your means can help players survive the ups and downs that go with slot play. Hit a losing streak? Take a break or grab something to eat. Get away from the machines for a bit and give it a shot later. Score a nice win? Pocket some of that money as winnings for that next trip to the casino.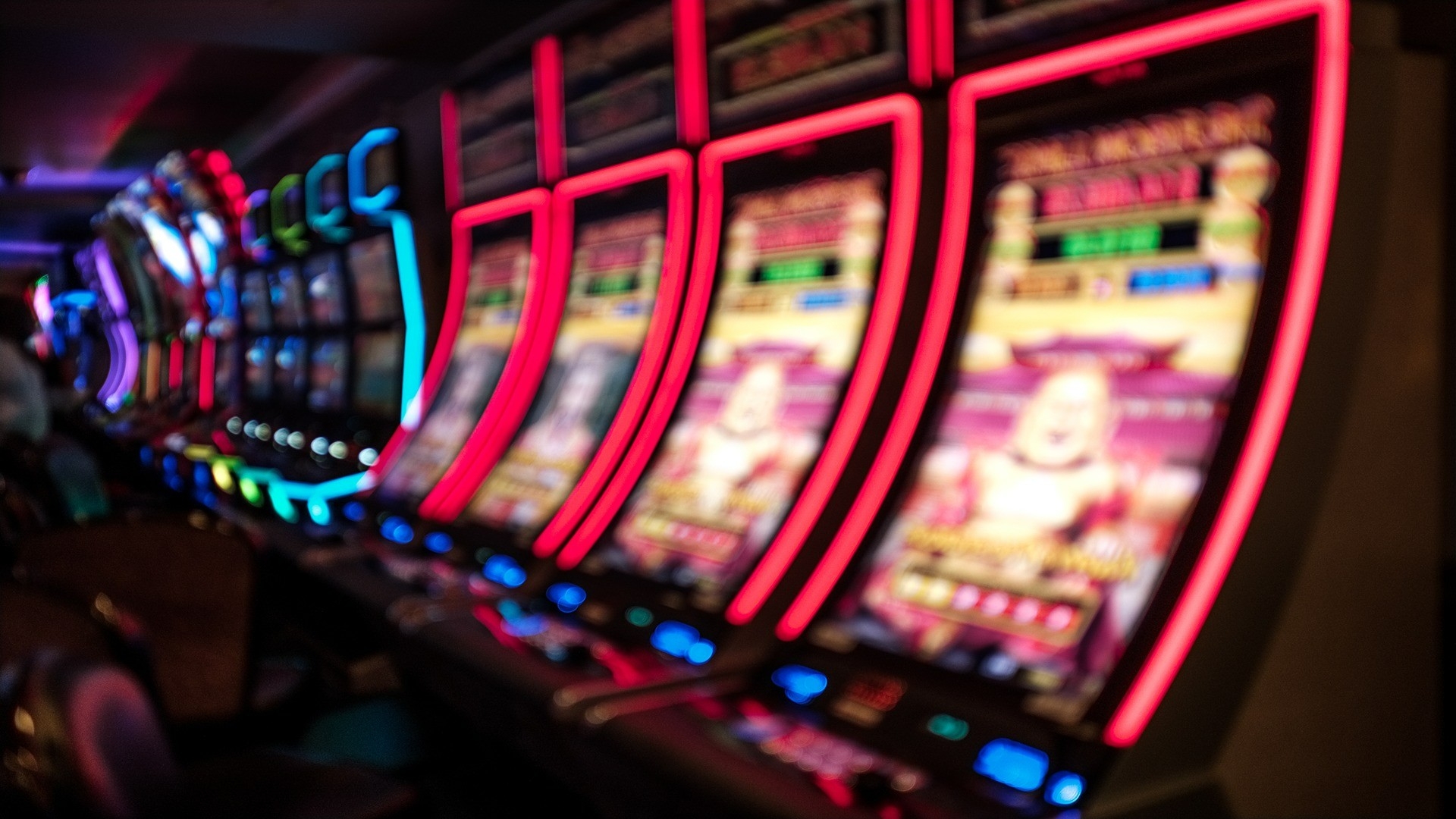 Also, pay attention to a game's RTP (return to player), also referred to as payout percentage. This statistic offers players a look at how much of the money going into a casino is heading back out to players in the form of winnings.

For example, if a casino pays back $96 out of every $100, that property has a 96% return to player or payout percentage. Casinos' RTP can vary widely from low in the 70s all the way up to 96-97% in some really great circumstances. RTP may vary by locality as well and also differs depending on the machine.

Much of this information is available online and some game-specific data can also often be found on the manufacturer's own website. Some online casinos actually offer higher RTP than live casinos. Having a general idea on some nice machines with excellent RTP can offer players a better chance at winning on video slots.
3 –Know How the Payouts Work
It's easy to simply press the "Spin" button and see what develops. But having an idea as to how a video slot game pays out is a good idea. Here are a few terms that one might want to keep in mind when heading to the casino.
Pay Table – This is a table found on the machine that allows players to see what symbols payoff and at what stakes. The top of the table shows the maximum payoff for the best symbols. The bottom shows the minimum payoff and the symbols that need to show up on the reels. The Pay Table also shows payouts based on how many credits are played per line. The higher amount played, the greater the payout. Some games offer even bigger payouts for those playing the max credits.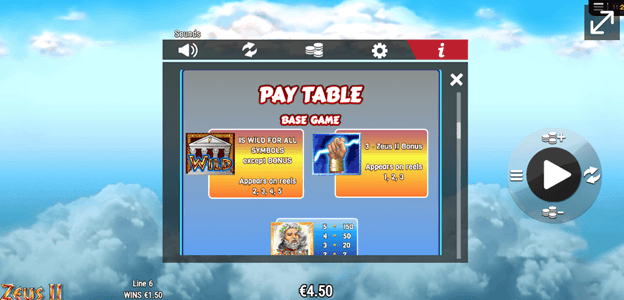 Zeus 2 pay table
Jackpot – This is larger than normal payout and offers a chance at some big payouts. Many think of jackpot as a life-changing amount of money, but smaller jackpots are also possible. Grabbing some smaller jackpots along the way can make for a nice winning session.

Progressive jackpot – These are games that feature shared prize pools among numerous machines across a certain area or jurisdiction. When players think of those life-changing jackpots, these are the video slots that reward those massive payouts. These games usually require players to pay at the maximum stakes, but also reward nice payouts below the mega jackpot level.
Hitting it big on a video slot can bring plenty of excitement. Knowing how a payout is awarded can go a long way toward making that experience a bit more fun.
Check out how to read a slot machine for more information
4 – Recognize the Symbols That Pay on Video Slots
Having an idea of which symbols pay out on a video slot can make for some fun anticipation and be extremely rewarding when those lucky icons do roll up on the video reels. Symbols vary by game and some vintage icons are still regularly part of the mix such as playing cards and card suits, 7s, clovers, fruits, diamonds, and others.
Slot developers also use special symbols that signify even bigger payouts and special features. These are what slot players are hoping to see line up on the reels when taking a spin. Some of those include:
Wilds – These can be represented by various icons on a video slot depending on the machine. Wild symbols can act as any symbol on the reelers, bringing a player more opportunities at winning combinations. This can come in handy when other lucrative symbols make an appearance and a Wild just makes some nice connecting symbols across numerous paylines.

Scatters – These are usually highly sought-after symbols that trigger klarger winning opportunities such as bonus games and free spins. These can be critical extra opportunities to rack up some winnings without paying to spin the reels again. These additional bonus games also offer opportunities at even bigger scores, such as minor and major jackpots.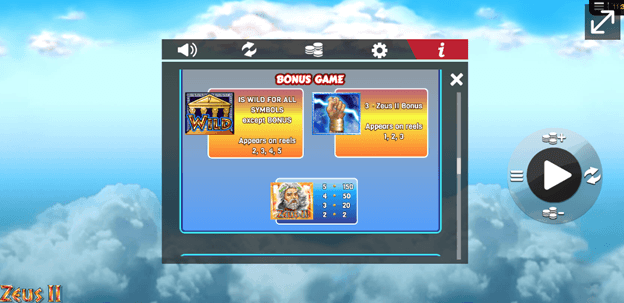 zeus 2 scatter symbols
Bonus Games – As the name implies these are bonus opportunities triggered by lining up scatters in a certain way. Players are then directed to an additional game that may be completely separate from the main game. This could include extras like spinning a wheel for extra payouts or picking a card among several to reveal a varying prize amount. Video slot developers have gotten highly creative with these bonus games in recent years and these often include enhanced sound and graphics to ramp up the experience even more.

Free Spins – These are similar to Bonus Games but involve a certain number of chances to spin the reels. These spins can rack up plenty of wins for players without even having to add credits to the machine. Some games allow players to earn even more sins during this bonus time. Some of the higher payouts and bonuses are often more likely to show up during this time as well.

Respins – This is a newer feature found more on video slots in recent years and can add to the excitement of playing at a casino or online. These occur when a certain symbol makes an appearance on the reels. That symbol (and this goes for more than one of these symbols) then locks in place and the reels continue to spin a few more times, offering players the chance at additional winnings when more symbols show up. This can usually last a few spins and doesn't require a player adding more credits for these extra respins.
Check out the slots terminology article for more information.
4 – Look Deeper at Payout Percentages
Choosing locations, games, and properties that offer larger percentages of payouts to players can also help a player win at video slots. Perout percentage is the term for the total amount of coin-in that casinos payout to players.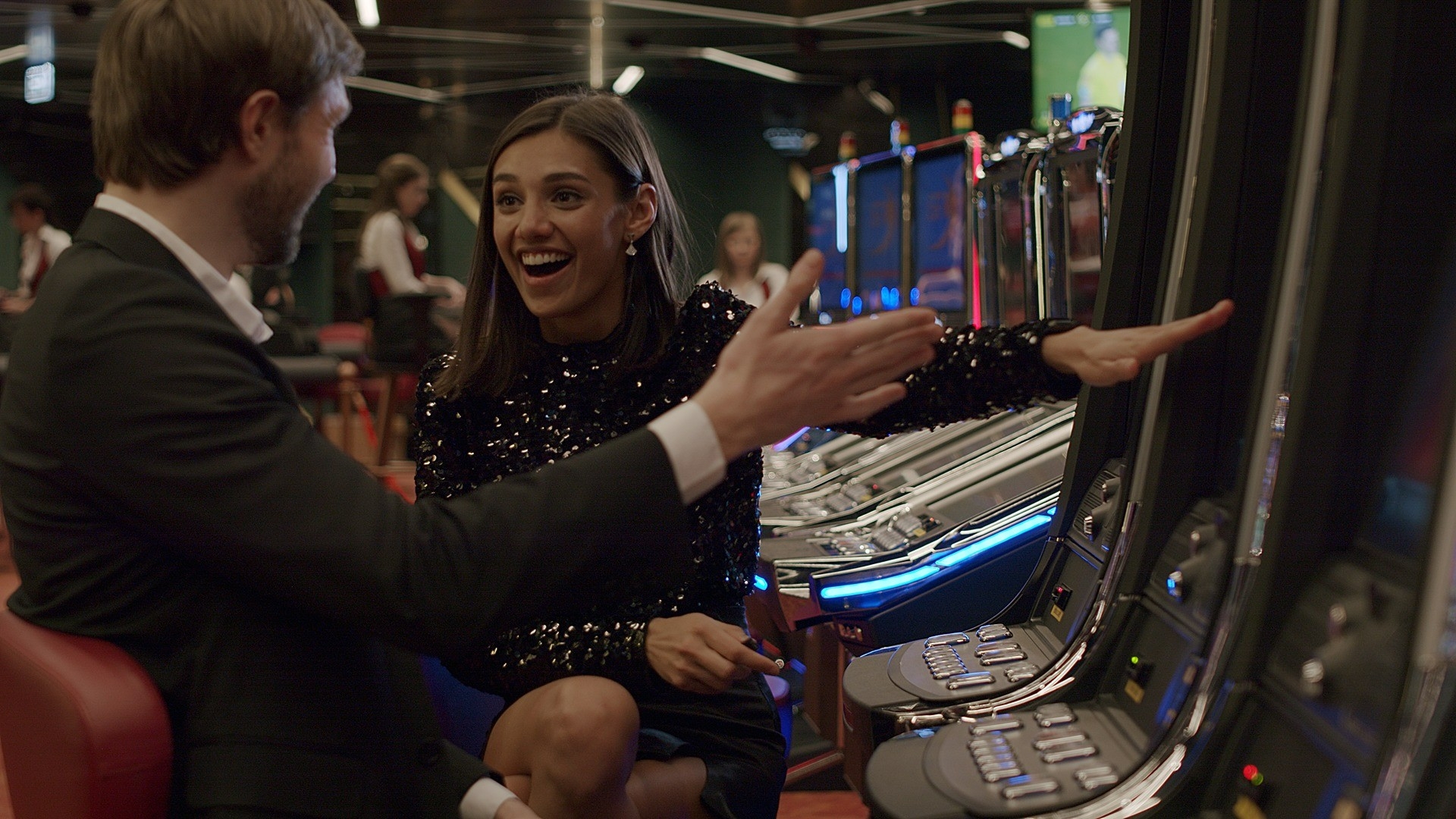 These statistics can often be found online and in some gaming commissions in certain jurisdictions. Some slot companies also publish the payout percentages for their own games right on their websites. Payout percentages can often be found for:
Jurisdictions – Payout statistics may be available such as states, cities, etc.

Casinos – Payout percentages are often available by individual casinos.

Games – Payout percentages are often available for individual games.

Varying stakes – Higher limit games often feature higher payout percentages and these can even be found via public sources on the Internet.
Higher payout percentages, such as 90% or greater, can mean better chances at actually finding a nice score or event sizable jackpot. This percentage means 90% or more of all money into the slot machines is heading back out to players. Perhaps you'll be one of those lucky enough to see your bank filled with credits after hitting a nice combination of symbols on that next night out at the video slots.

Want to win more frequently? Dive into our comprehensive How to Win at Slots guide for tried and tested strategies.
6 – Frequently Asked Questions
What's a video slot?
These are slot games that make use of modern technology instead of actual mechanical reels. Manufacturers make use of modern graphics and sound effects. Many games mimic the spin of traditional reels, but have greatly expanded as well with numerous paylines, extra reels, and other bells and whistles such as bonus games.

What are paylines?
These are lines on a slot where symbols can line up to form a winning combination. Older games often featured a single line across the front of the traditional three reels. However, modern video slots often feature multiple ways to win with paylines seemingly in every direction across the reels. Luckily, video slots keep up with all these winning combinations on their own and display them after every spin.

What can players look for on a video slot's reels to win?
Key symbols offer a better chance at payouts than more common symbols. When rarer symbols line up in winning combinations on the paylines, expect bigger payouts. Other symbols offer even bigger opportunities to win. Scatter symbols can trigger Bonus Games and Wilds serve as substitutes for other symbols, bringing additional opportunities for winning combinations. Free spins also allow players to spin the reels a certain number of times without adding any credits for each spin.

What is payout percentage or RTP?
RTP means "return to player" and offers a look at how much of the money paid in to a casino's slots actually gets paid back out to players. Higher RTP, also known as payout percentages, in the 90% or higher range is considered a nice number for players. Higher payout percentages offer players a better chance at a winning session when playing video slots.